2021 Status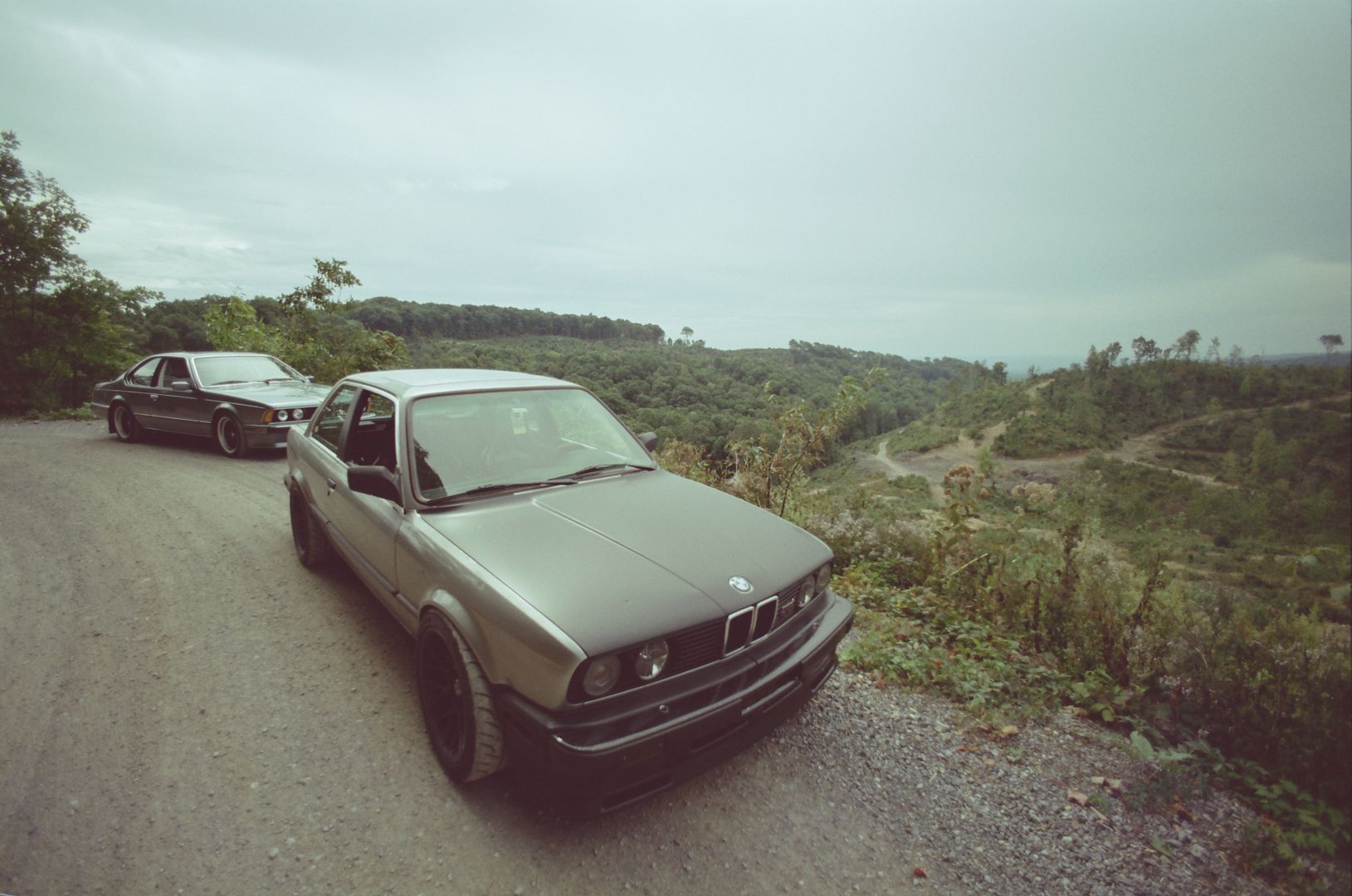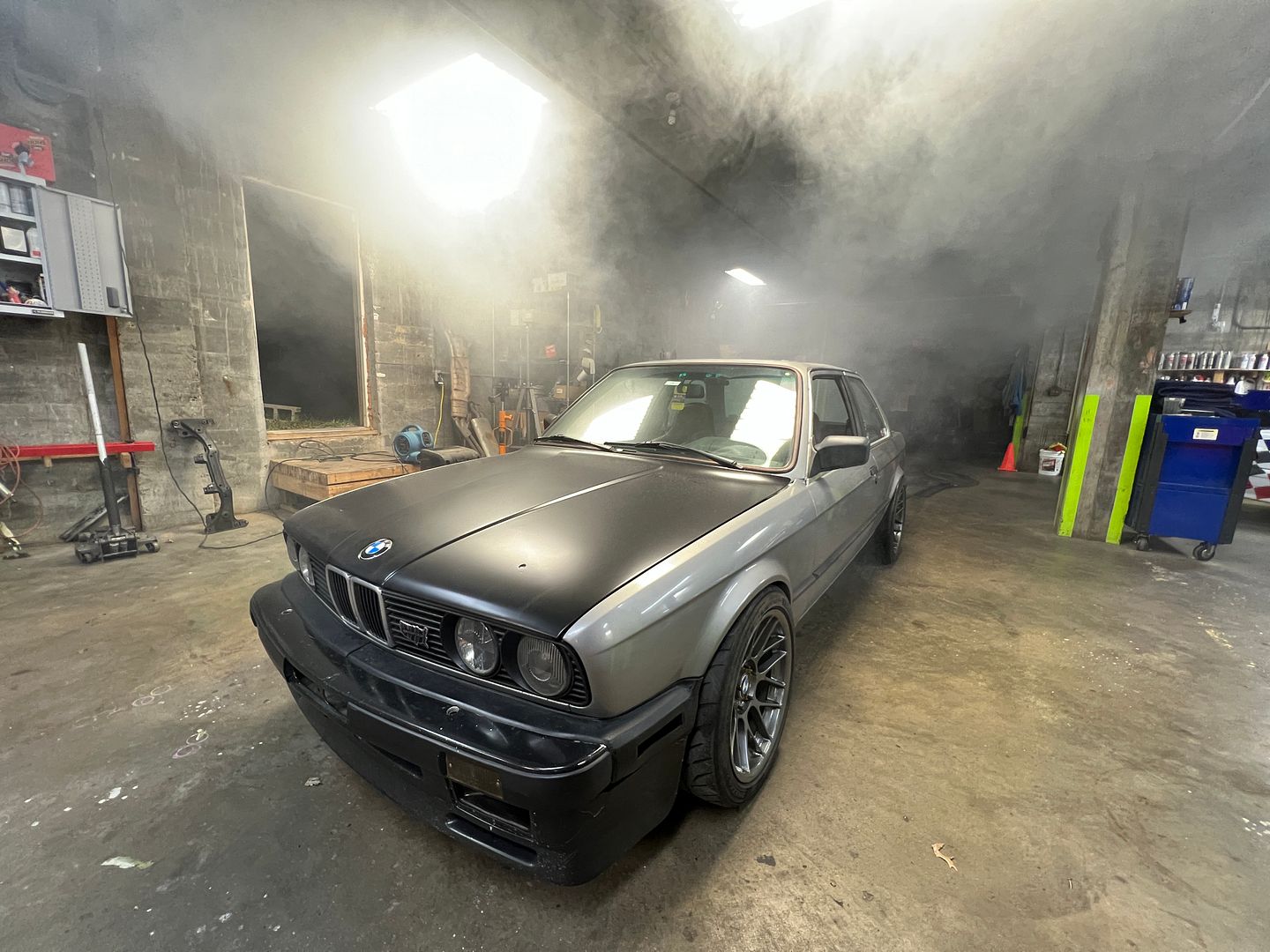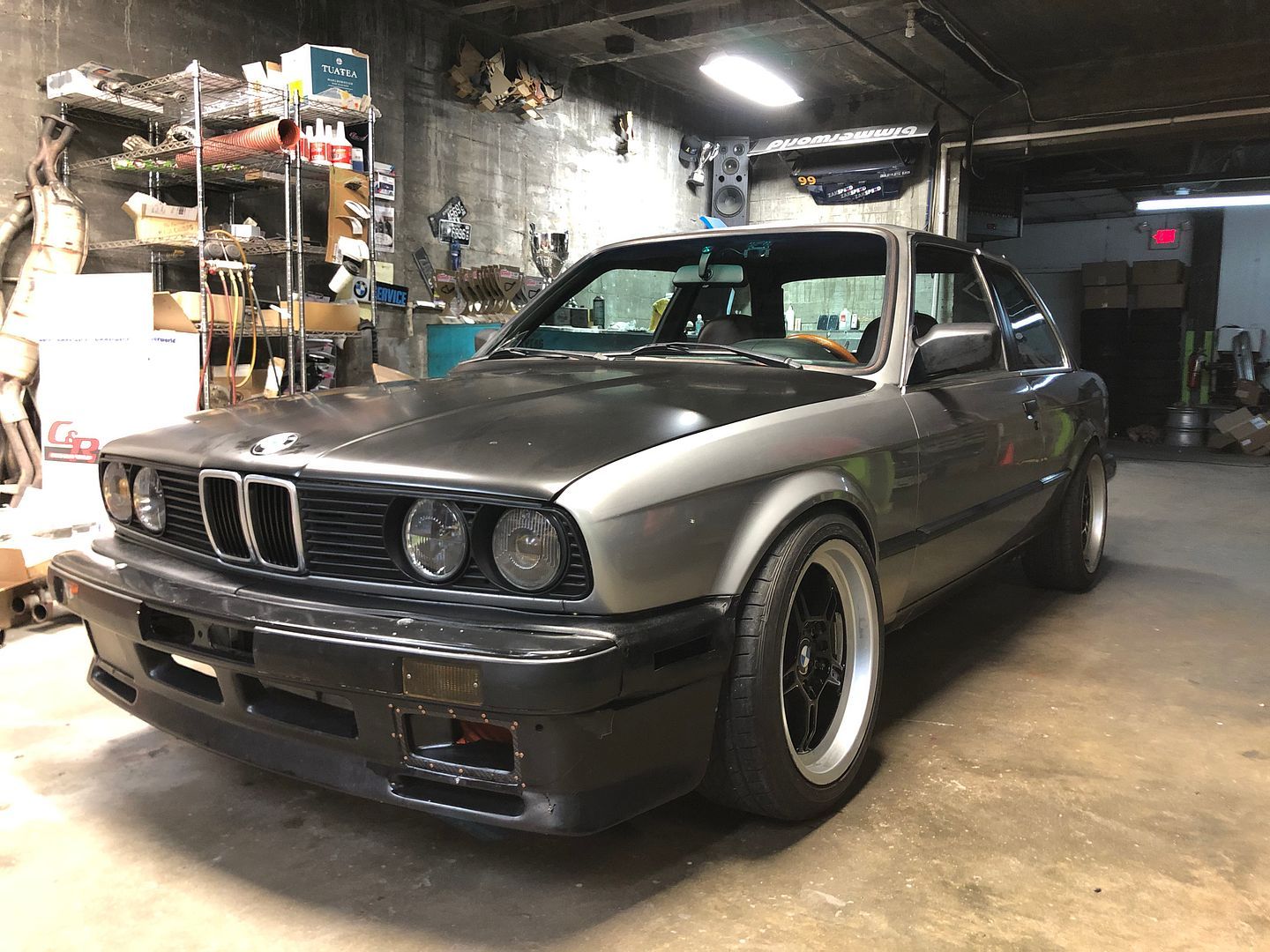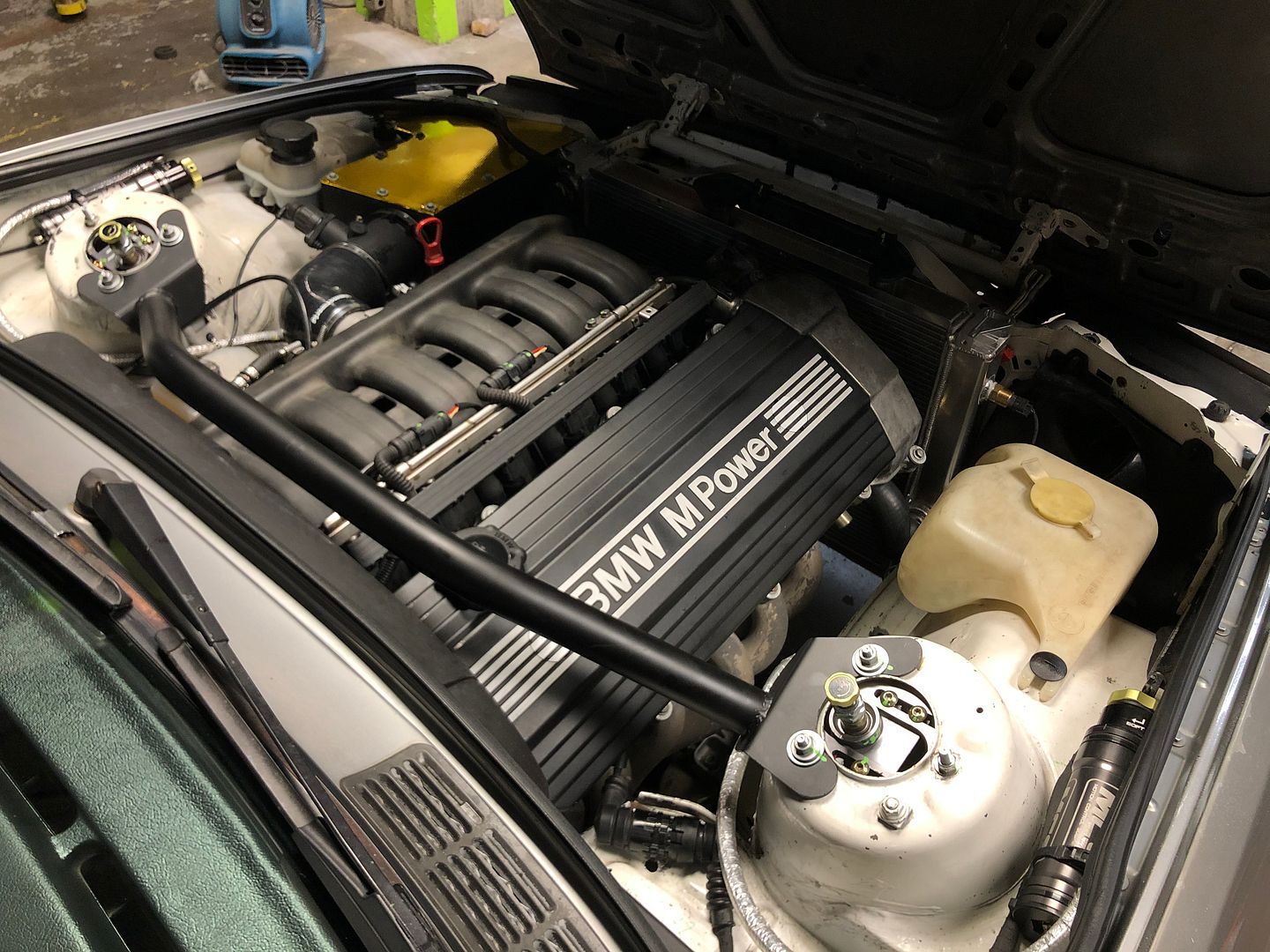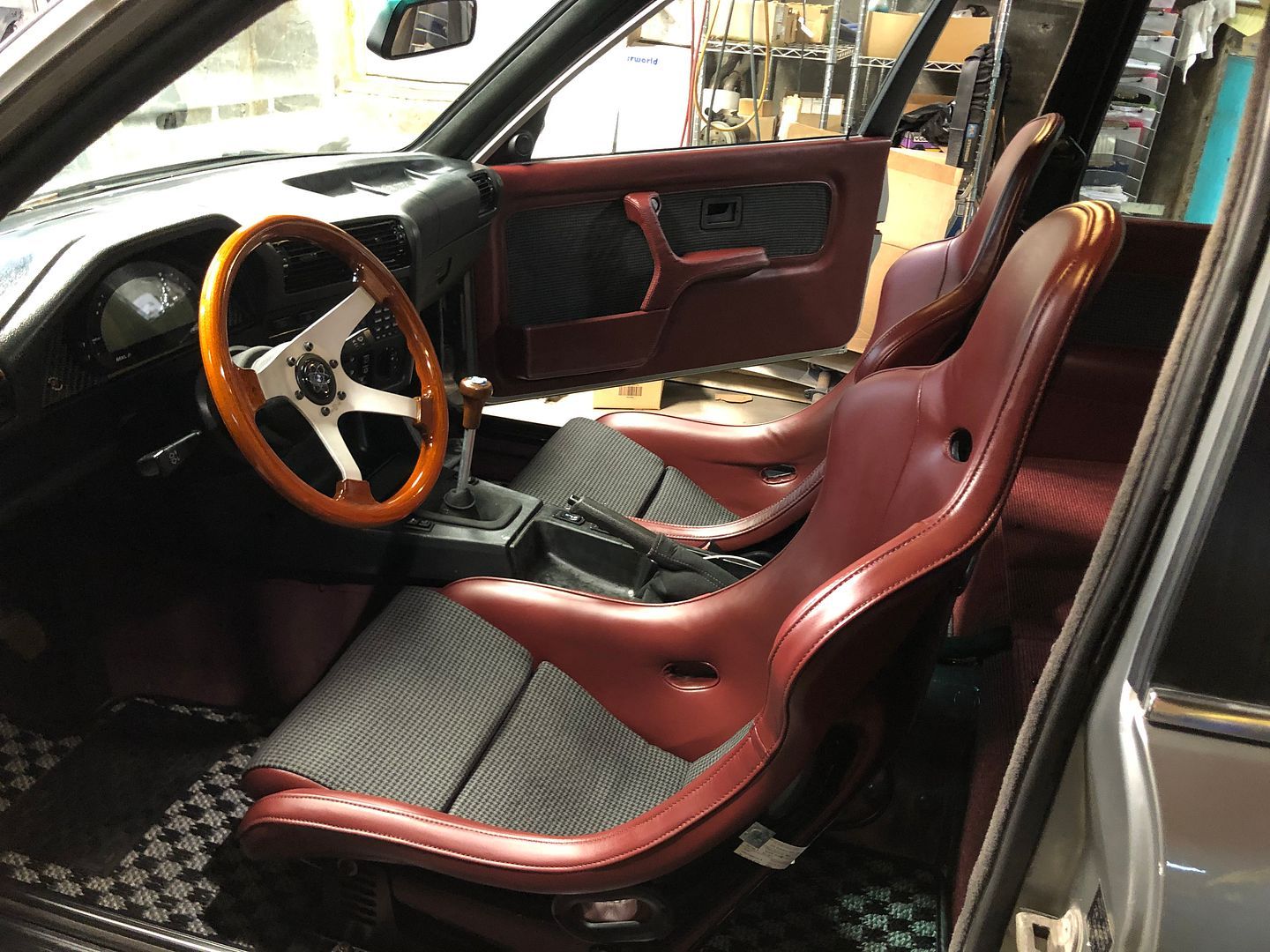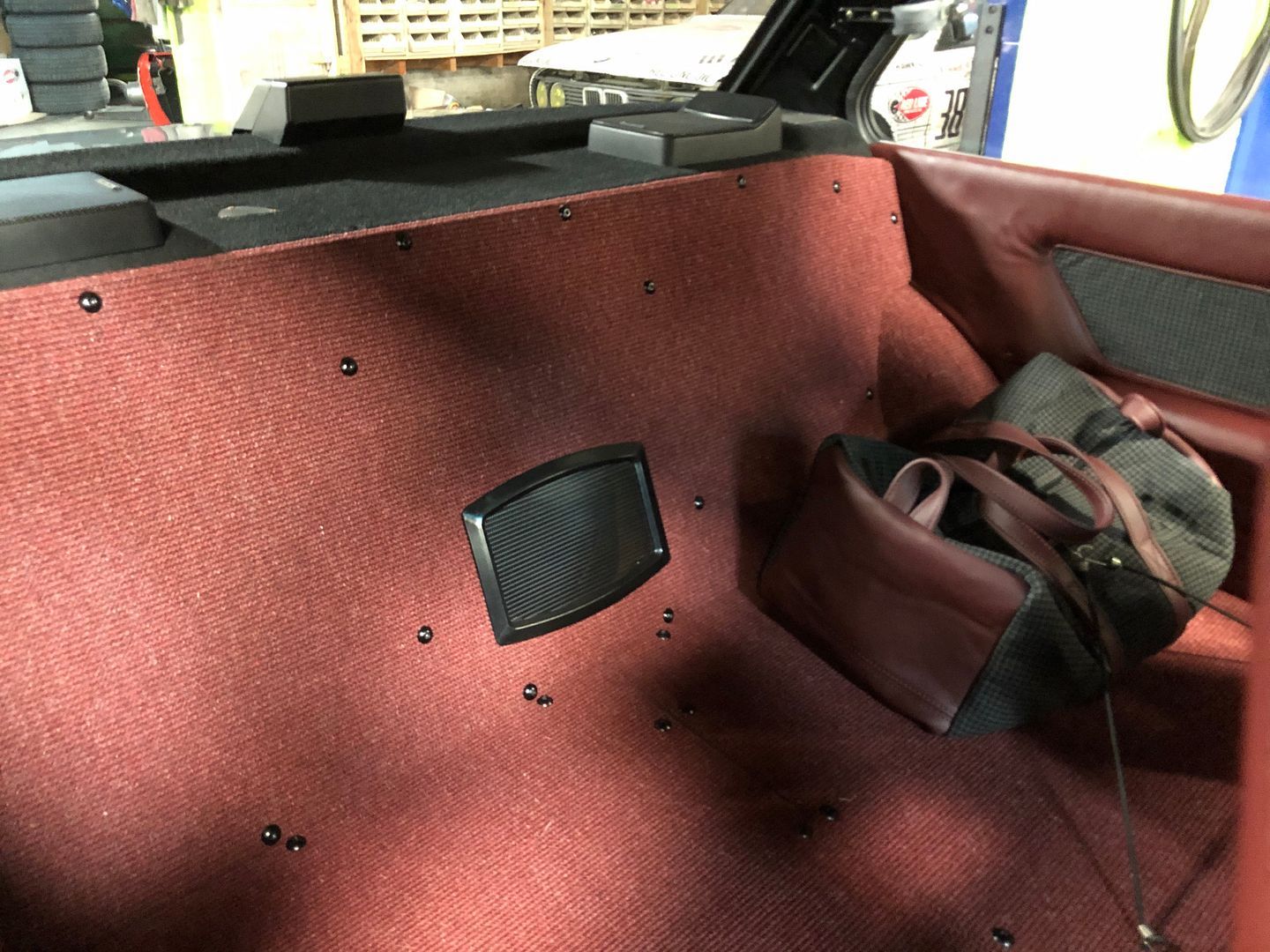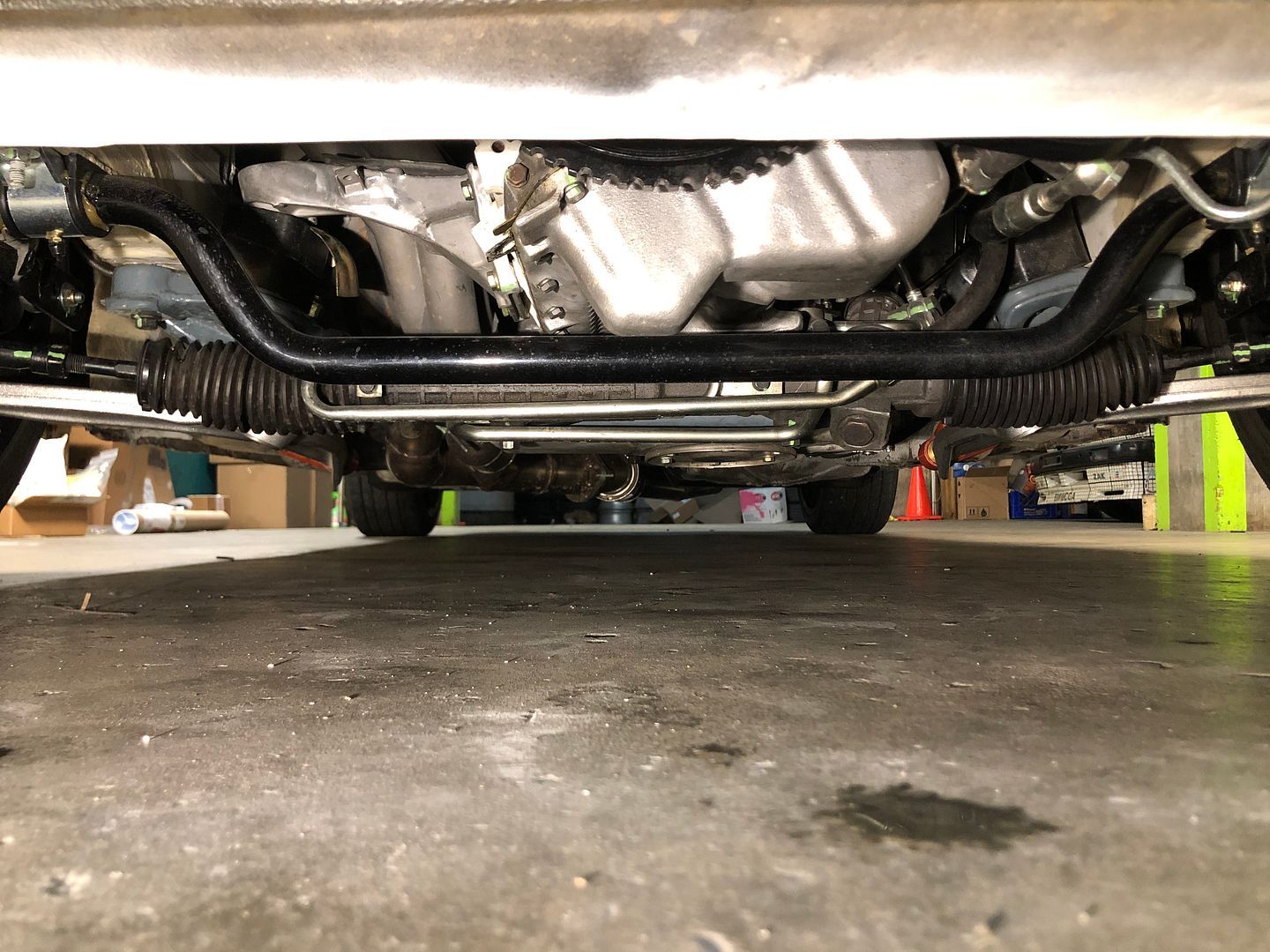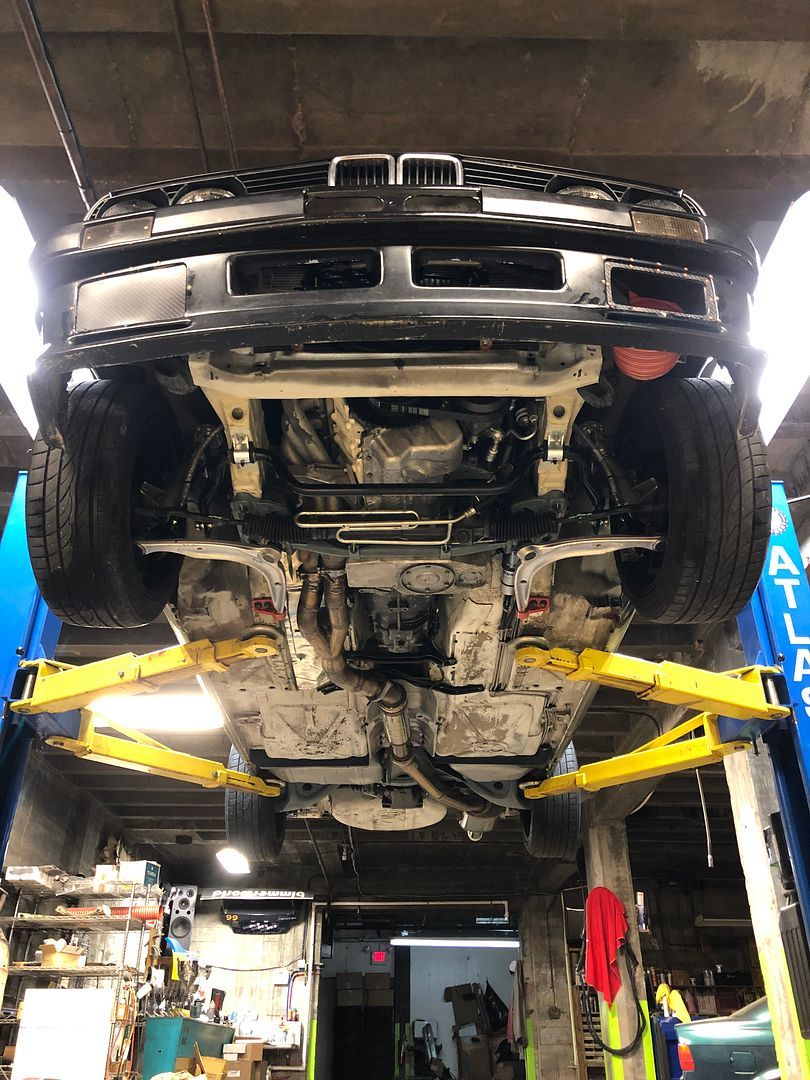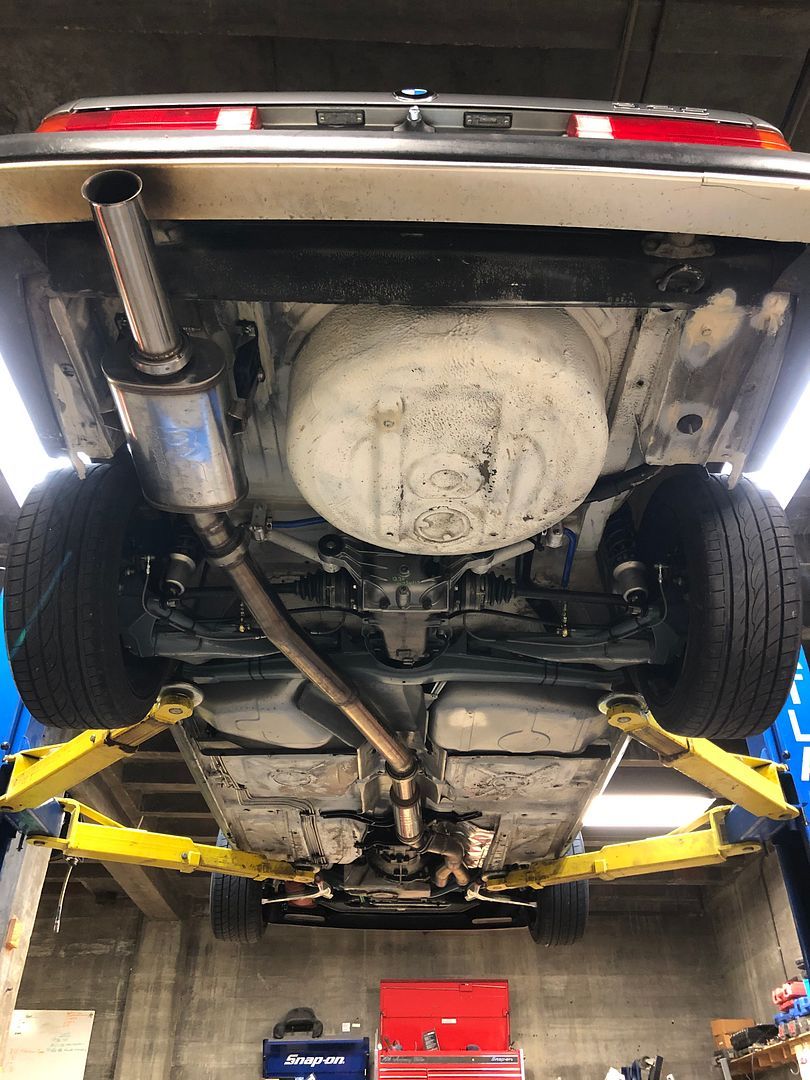 Mod / Check list
Updated 5.9.2022
Chassis
5/87 325e Auto Lachssilber metallic
Motor
V2---------
S50 100K motor - Stock bottom end
WPC rod bearings
Re sealed
Rebuild cylinder head W Mild port work - Achilles Motorsports
Supertech - Valves, Springs, Keepers
Cat Cams Solid Lifters Conversion 282 in / 274 ex- 11.50mm / 11mm (Option 1)
ARP Head Studs
S54 Oil pan / Pump - Arc Asylum
Active Autowerks Original style headers with V bands
Vac Ported throttle body
BW silicone intake boot
803 Maf, 3.5
3.5 Inch intake into Castro Airbox W/ duct from fog LT
MS41.1 OBDII - Reconditioning Engine harness, Thinned, X20 converted for E30 chassis, Finished in Tesa 51036 / Dr-25, Fitted in M3 /318 Harness cover
Epic Dyno tune HP:XXX @ XXXX TQ:XXX @ XXXX
Engine Notes: Cam timing not optimized due to clearance issues
V2.1---------
+ S50 Rebuilt Balanced and Blue printed
+ CP 86.5MM bore, 11.5:1 compression Ceramic Dome Coating, Teflon skirt coating Dome
+ 40MM SP Components Connecting Rods, ARP 2000 Bolts
+ kolbenschmidt - WPC Treated
+ ACL rod bearings - WPC treated
+ ARP Main Studs
+ Cat Cams Solid Lifters Conversion 282 in / 274 ex- 11.50mm / 11mm (Option 1) WPC treated
+ Cam housings and bores - WPC treated
+ VAC / Cometic MLS head gasket
+ S54 Oil Pump pensioner
+ VAC / ATI Damper with tone ring
+ Active Autowerks Original style headers with V bands - Swaintech white lightening
3.5 Inch intake into Castro Airbox W/ duct from fog LT
Epic Dyno tune HP:XXX @ XXXX TQ:XXX @ XXXX
V2.2
+ Rabid racing development S54 Throttle kit (
In Process
)
BimmerWorld Race Exhaust E36, modified for E30 (3")
Rolled edge Exhaust tip
AKG 70A Twin cam swap mounts (V1)
Condror 24V swap mounts (V2)
AKG 70A Twin cam swap mounts (V3)
Red Line 15w50 High performance oil
V3----------
S54. 350 WHP, Why didn't I start with this (
NOT DONE
)
Fuel system
Late Tank conversion - Specta Premium
Main pump 233 318is pump
Transfer lift pump 022 Eta pump with modified ATL 4PSI lift pump
S54 Fuel pressure regulator assy with filter, 3.0 FPR (V2 Motor)
S54 Fuel pressure regulator assy with filter, 5 FPR (V3 Motor)
Bosch Gen 3 24LBS Injectors in OBDII rail with QD fittings (V2 Motor)
Stock S54 injectors 32lbs? (V3 Motor)
Re routed vent - Rear coil over clearance, -12 Start light nomex braid hose.
Cooling
Mishimoto 3 core Z3M radiator (V1)
C&R Radiator W/ Late style end tank mounts (V2)
80C thermostat
S54 OFH W/ Tstat
Setrab 9 series, 15 row Oil cooler
Spal fan 1,959 cfm Pusher , Chassis mounted
2 stage switch, 80/88 deg W, 6 OHM resistor (V1)
2 stage switch, 80/88 deg W, 2 OHM resistor (V2)
Singe stage switch, No resistor (V3) (
InProg)
Radiator Duct work off front grills (
Not Done
)
Rouge Engineering finned high capacity diff cover (
NOT DONE
)
Transmission
Zf320 - D4 ATF (100k Donor)
New stock clutch with dual mass (
V1)
FX Racing Chromoly Flywheel, Clutch master clutch FX3500 (V2)
75D AKG Trans Mounts (V1)
Rouge trans Mounts (
V2)
AKG DTM shifter with DSSR
Red Line D4 ATF
Differential
2:93 Stock (V1)
3:25 4 clutch 30/65 Rem Polish Diffs online LSD (V2)
E36 Diff cover (V2)
Rouge E36 High Capacity diff cover (V3) (
NOT DONE)
AKG 75D bushings
(V1)
Rouge diff bushings (V2)
Red Line 75W110
Chassis
Tie in rear shock towers, True coil over
6 Point half cage with strut tower tie in (
Not Done
)
Garagistic Strut bar - MEH
Suspension / Steering
GC 5 lug E30 Coil overs (V1)
MCS 2 Way Remote Reservoir (V2)
Spring: F:#650 R:#400
30MM E46 M3 Hotchkis - Front
16MM E30 Ireland Engineering - Rear
GC race Camber plates
5 LUG Conversion:
E36 M3 96+ Knuckles, E36 M3 96+ Control arms, Treehouse Cabs (
V1
)
E36 M3 96+ Knuckles, E36 M3 96+ Control arms, SLR 5 lug CABS (V2)
E36 M3 96+ Knuckles, E30 M3 Doorman control arms, SLR 5 lug CABS +12.5MM F wheel spacer (V3)
MRT DTM Control arms and or roll center kit, With Vink Castor Blocks (V4)
Eccentric rear adjustable subframe (V1) 1" Toe out
IE Rear Serrated Camber toe ADJ (V2) 1" Toe out
Z3 M coupe Rear, Messaged into "SPEC" 1/8 Toe in, -2.25* Camber at factory pick up points -
Bent Into "Spec" NW Frame and Alignment
(V3)
Zakspeed Reinforced Rear Z3M Trailing arms / SubFrame (
V3)
AKG 75D Subframe Raised 12MM bushings
AKG Trailing arm bushings (V1)
Stim Tech Spherical RTABS (
V2)
95 M3 steering Rack
AKG Steering linkage guibo delete (V1)
Custom steering linkage with woodward steering linkage (V2)
Body
ES Front valance
Under tray / slitter (
NOT DONE
)
IE fender flares - NO GO
E28 Heckspoiler - (
NO GO
)
Kooglewerks Rear spoiler (
InProg
)
PTG adjustable Pitch E36 Wing (
NOT DONE
) Maybe
Hmm Paint.. I'm Staring to favor a quality Lachssilber Respray (
NOT DONE
)
Aluminum sunroof delete panel, Deleted cassette metal (V1)
Carbon roof (V2) (
NOT DONE
)
Axis of power Carbon roof
M3 carbon fender kit? (
NOTE DONE
)
Wheels & Tires
Style 20 Wheels 17x8, 205/50R17 Sumitomo HTRZIII (V1, Flat tire)
Apex Arc8 17x9 Et30, 245/40R17 Dunlop
Z2 (V2 Roughly fitted)
Apex Arc8 17x9 Et30, 245/40R17 Falken Rt 660, Final fitment
Safety
Recaro pole position seats (DONE)
Front mount fire bottle per seat (
NOT DONE
)
Scroth silver harness Harness
Re webbed maroon Stock belts
Brakes
E36M3/ Z3M Calipers & Rotors, Euro Fronts
ABS Delete (V1)
MK60 ABS, (4 channel) with Motorsports mapping (V2)
Stainless brake lines
BW Front SS Brake hoses / Custom Rear
Front brake ducts (
NOT DONE
)
PFC 08 / 332
Red Line RBF
Electrical
E36 B+ Junction under hood
E46 Fusebox Retrofit into passenger dash
Updated all factory splice points with crimp connections and adhesive lined heat shrink tubing
Removed and or upgraded wiring for high AMP circuits
New radio speaker wiring
Lighting
DEPO Smoked headlighs, Converted in house to "French"
HIDS 3K low 4K High's
Startec like tail lights (
NOT DONE
)
LED Taillight bulbs
Diode dynamics 3000K interior bulbs, Off white
Interior
Black parted gutted comfort (V1)
Re upholster Seats, door cards - OX BLOOD/ Burgundy with houndstooth inserts - Nine Stitch (V2)
Door cards need revised Version 1.2?
Seat Delete Panel, In House
Amber lighting? (
NOT DONE
)
Personal wood wheel with collapsible Personal adapter
2002 Era Wood shift knob
Carbon dash, leather wrapped? (MAYBE)
Aim MX2 - Coolant Temp, Oil Temp, Oil Pressure, Fuel Pressure
Stereo
Kmart kenwood somthing another (V1)
Continental / VDO, CD7416U-OR (V2)
CD 43 (V3)
Honda Clarion (V4)
Alpine MRF-V300 AMP
AudioControl LCQ-1
Alpine PWE-S8
Focal font speakers
NEW Premium sound Rear speakers
Other / Repairs / ReRetrofits
Install 3rd brake light
Battery securely mounted
Hard Ebrake tubes
Fix rear defrost
Replace tail light gaskets
Rust list: Front floor board jack points W/ replacement floor panels, Front battery tray / L trunk pocket, Rocker panel center seams(
Never DONE
)
Replace rear vent seals and bumper shroud gaskets
Events
A far drive (continuously in progress)
Vintage (2022)
Track day (2022) - After vintage shake down
New England Trip 2021 - Did it
Vintage 2021 - SENT IT
The Vintage sans The Vintage - SENT IT
Track day 2021 - out of reach
Vintage 2020 - Racing / Covid
Vintage 2019 - E30 Missed
Work In Progress.
I am hoping I can back log all the previous dates up to when acquired the car. May take a few weeks... Years... I acquired the car August 2015, So I have some catching up to do! Running a BMW shop FULL time changes priories, but since the E30 has been running again it has got me motivated to keep at it!
"the higher the entropy the greater the disorder"
---
---