Alright, I'm finally starting to out together a built M30 engine. So might as well document the whole deal. I've had the parts for 5 years and if your asking why so long, well the junk yard engine hasn't blown up yet.!
Here's the laundry list:
M90 block-line honed-bored-decked
B35 Head
Cam to be determined
86mm B35 crank
94mm JE pistons w/total seal gapless top rings
PPM 144mm rods
Custom Twin Scroll manifold by me and intake
Borg Warner SX300 91/79
Here's me after priming the block.
ARP Main studs, FYI when installing main studs the mains need to be checked for roundness as more clamping load can make them out of round. Thanks to John from WOT "Forcedfirebird" for teaching me this as the mains needed a line hone.
Thanks John..!!!
As a side note, the block was line honed with the stock bolts but needed it again with the ARP's.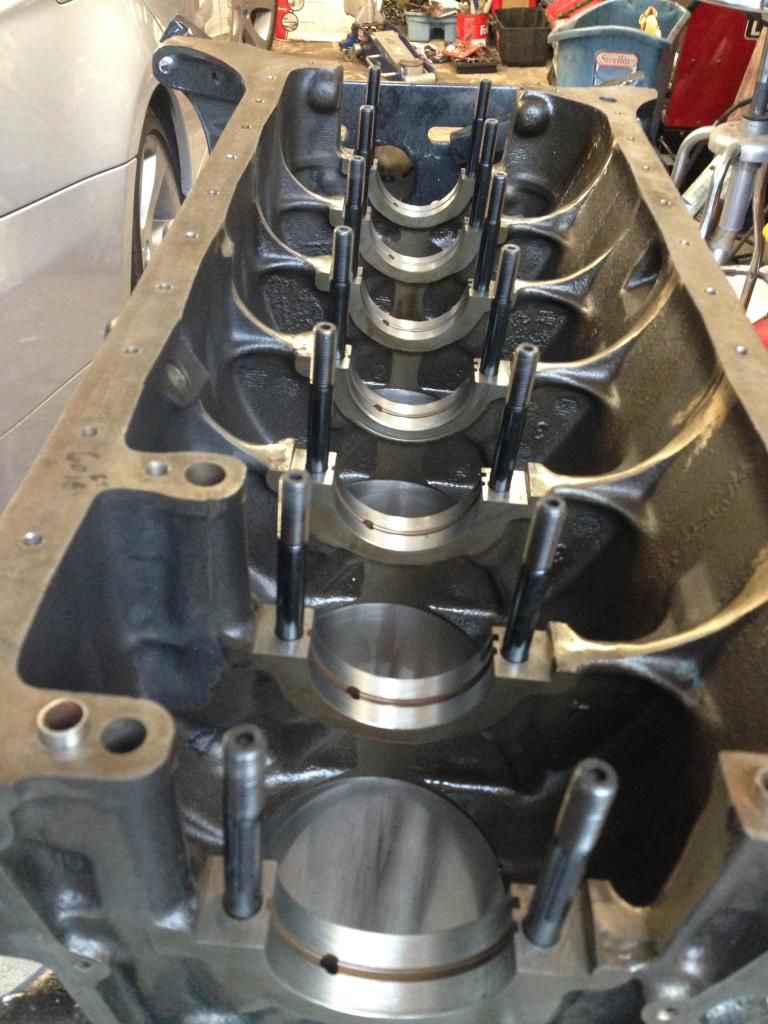 Crank in place, studs torqued and thrust bearing seated.
I'll add pics as it progresses. Next on the list is to file fit the rings.