Well, here it goes!! Car's not ready yet (not even close....), as I am pretty busy at work right now (race season).
Anyway, it's been an ongoing project, and I always find that something else to do, but I plan to drive it before the first snowfall (and during, why not??)
Subject:
1990 M3 E30. Bought the car 2 years or so ago with an S38 in it, but the swap was shit and the engine was pretty tired... having built an S38 (had an E34 M5 some time ago), I didn't want to get into that again. I initially bought an S54, but some :curse::curse::curse::curse::curse::curse::curse: scammed me and I lost the engine AND the money. Sooooo, M60. Won't bore you anymore, and I'll go straight to the pictures.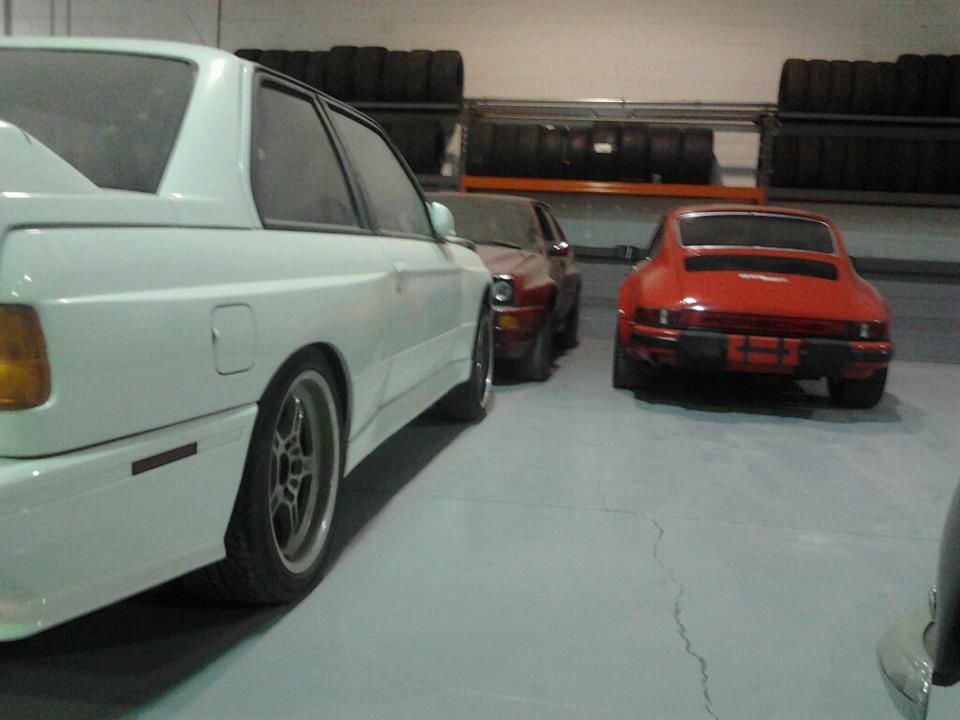 What I've done so far:
-Remove S38 and wiring harness
-Fix suspension turrets (cracked)
-Clean and paint engine bay
-Rebuilt M3 E36 front end (was in the car already), with new control arms and caster mounts, new balljoints, Z3 1.9 rack
-Front Bilstein PSS9 (E36), internally modified
-Front subframe with swaybar reinforcement plates, engine mount plates and lowered 20mm
-Booster mount blocked
-Completely rebuilt rear subframe, toe/camber, swaybar mounts, polybushing everywhere, AKG -15mm mounts
-Z3M bilsteins, with TCKline 600 short springs and adjuster plates
-3.25 ring and pinion, with 3 disc diff, everything rebuilt
-All rust is gone, and underside's been rust-protected
-Adapter plates to fit S62 ITBs, with mechanical actuation
-Pontiac TransAm GTA wheels, et16 with 5mm spacer front, et0 back
-Tubular headers
-5 speed transmission
-Single mass flywheel to use with M3 E36 clutch
-S62 fuel rails converted to return style with AN6 lines
-Bosch 044 fuel pump
-AN6 fuel lines and Aeromotive FPR
To do list:
-I'm removing both heads today for a refresh, some shaving, multi-angle valve job and a bit of port massaging, but nothing crazy, just cleanup
-Refresh the bottom end
-Dump the engine in AGAIN, and re-wire the whole car without the stupid fusebox in the engine bay
-Re-locate the master cylinder and booster in the trunk
-Install and tune a VEMS ecu
-Install a race technology dash, with GPS and full datalogging
-Install Evo3 front and adjustable rear wing
-Install the interior
And enjoy it!!! ;D