Hey guys,
Finally decided to post up for rent the front control arm bushing removal tool set. This tool is used to remove and install the control arm bushing from the control arm itself. This tool is NOT to remove the bushing from the lollipop. The lollipop will come out with the bushing when you use this tool. This tool does each side removal in 5 minutes and the installation of the OEM or M3 OEM bushing back on to the control arm w/ lollipop in another 5 minutes. If you use urethane ones, you probably don't need to use the tool as it should slide in.
Here is are a few pics.
This is a pic of the tools:
Here is the tool being used on my car to remove it from the control arm;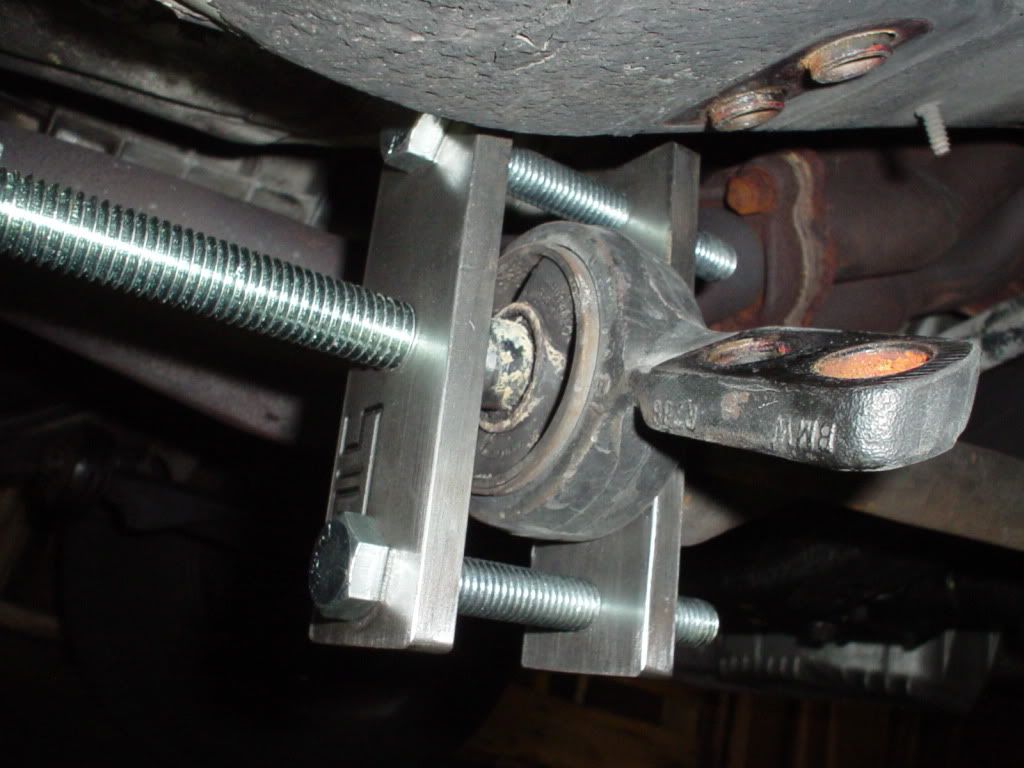 The price for renting is $25 for the tool set. Same rules apply as for the subfame tool....
Rental fee $25 per week (7 days) plus shipping. Another $75 deposit that will be returned minus shipping cost. $15 for every week after. Will ship either FedEx or UPS and supply tracking. Return must be the same. I will not split the tools apart. Day 1 starts the day after the part is received. Must be shipped on the eighth. Only will do Paypal.
Any quesitons let me know.