So it looks like every May I get bitten with an e30 restoration bug :D
pics from the previous restoration of the vert from May 2008
http://forums.bimmerforums.com/forum....php?t=1003779
pics from the phooshoot in historic Downtown Brooklyn
http://forums.bimmerforums.com/forum....php?t=1100351
Good news is that this time it's not red and first time in my life I am dealing with the 318iS 4 banger. After driving Levent's 318iS, I loved it so much that I decided to get myself this limited edition, recession special, Motorsport wanna be :up:
after quick search we found clean 318iS. It had few dings and usual trouble spots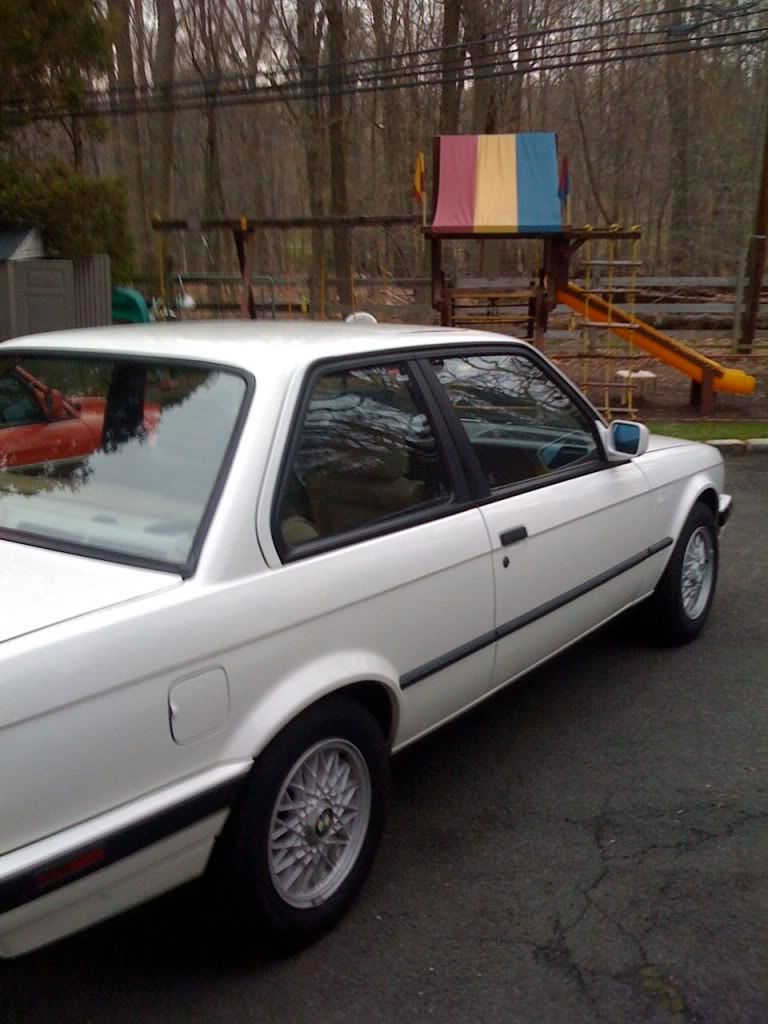 as soon as the car got to my shop we ripped it appart. I wish we took more pics of how it looked before we started this restoration
Levent did his usual magic on the cluster: rings, painted needles and Alpina tach strip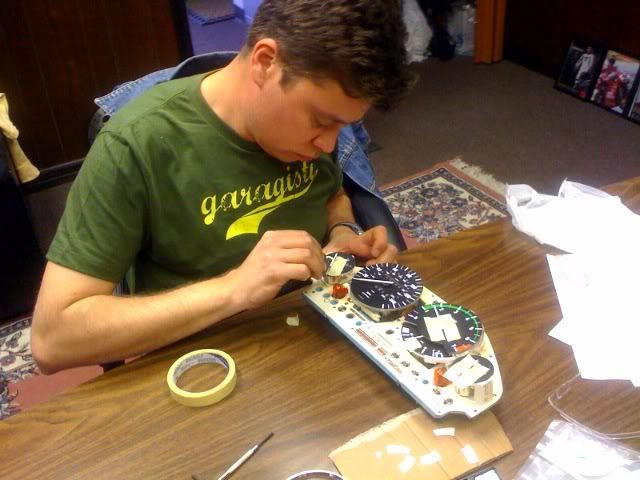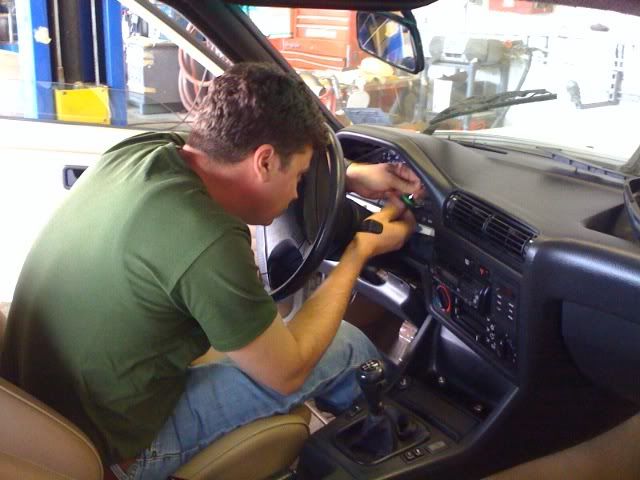 then he pretended to work on the Alpina front airdam (note the missing airhose)

usual battery tray cancer and minor damage on the back valence
took the interior out, already replaced the steering wheel
smoked the tails
started with the bodywork, getting rid of all the minor dings, chips and imprefections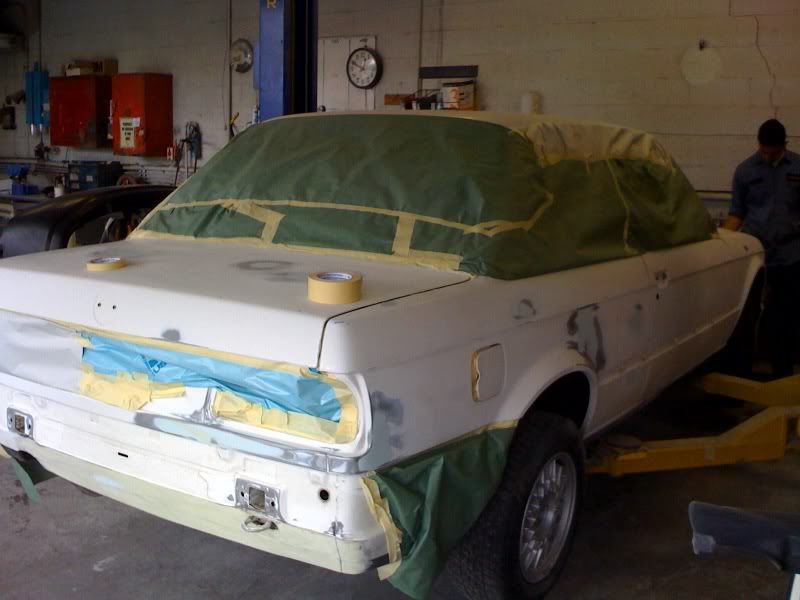 Rolled the fenders
primered
decided to clean the engine bay a little - valve cover getting prepped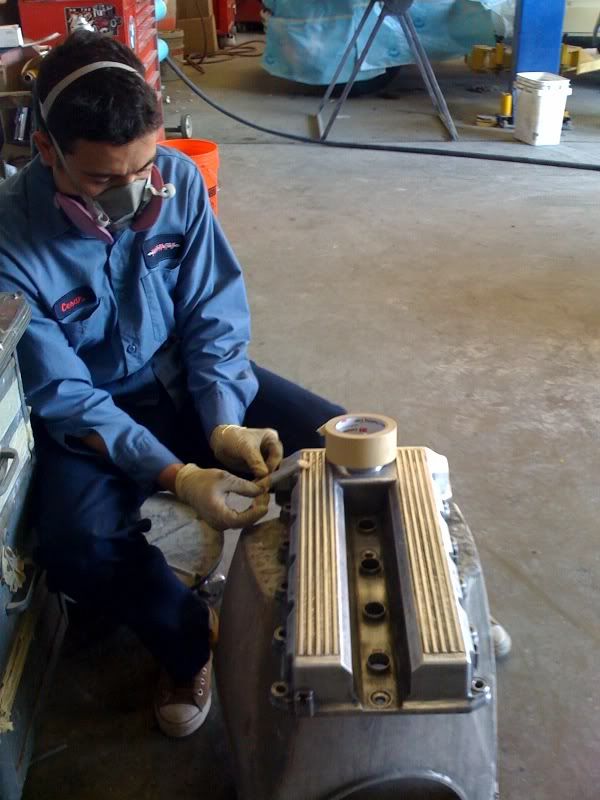 painted the engine bay
before
after
before
next was suspension and brakes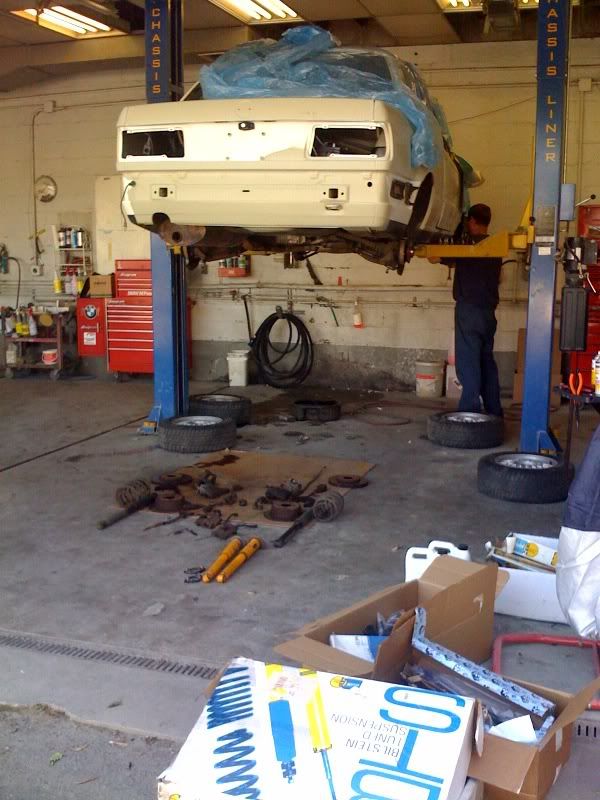 rebuilt and painted the calipers, all new stainless steel lines, new rotors, new pads
new shocks, springs, control arms, tire rods, bushings, etc..etc...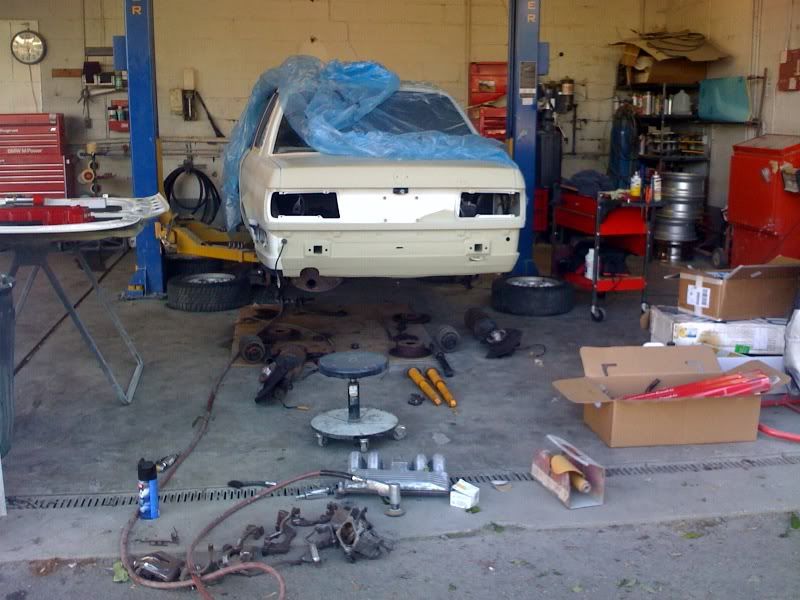 new tranny mounts, guibo, short shifter
$600 worth of just maintainence parts: hoses, filters, spark plugs, water pump, gaskets, etc..etc...
after the complete tune-up we replaced the windshield wiper and relay that were frozen and installed single wiper conversion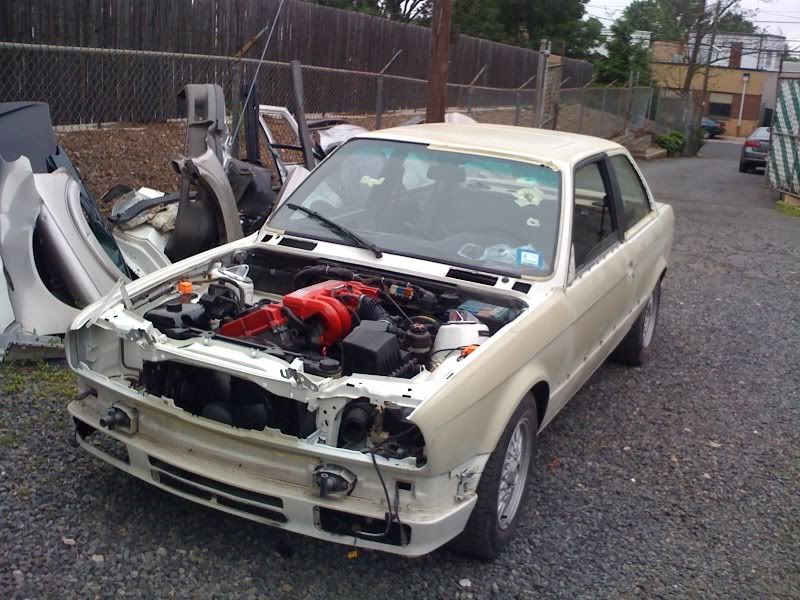 waiting to do more prep work before the paint job on Monday !
more pics to come tomorrow !