Well, I'm home on leave, and since my return I've spent some time getting better aquainted with the newest love of my life, my 1990 Brillantrot M3.
The car is 90% stock, as far as I can tell from the car and the two inches of records and reciepts, the only things changed from stock are:
Original interior swapped from Natur to OEM Schwartz/Anthrazit
Sport Evo brake rotors
SuperSprint cat-back (with fugly tips IMO)
adapted E46-fittment BBS RXs
Pioneer Head unit
She won't be getting much in the way of mods outside of the OEM++ category. The headunit will be returned to stock, with maybe an added aux-in for an iPod, and as you will see, I am going to add a splash of Hartge flair here and there as able. I already added a rear plate filler.
Without further ado, onto the pics...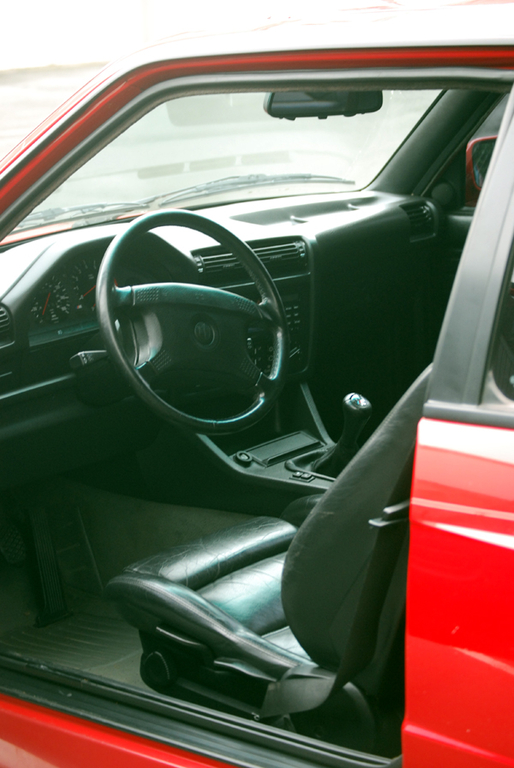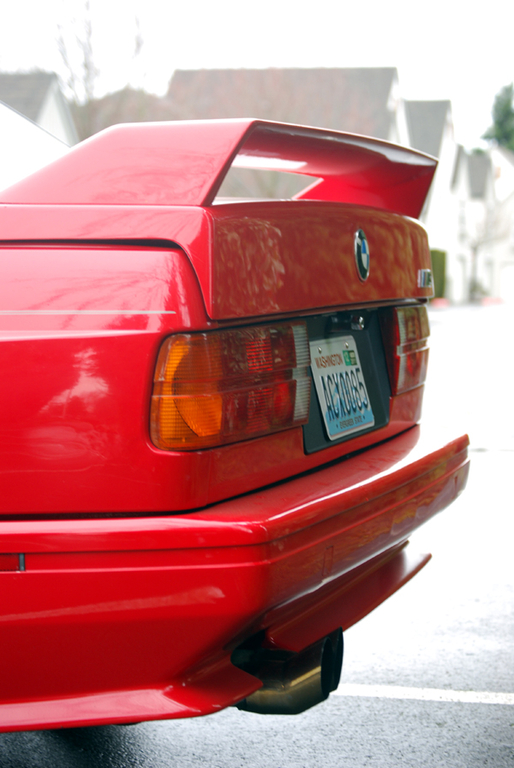 Here's the swag to date...
Plans in the near term include cleanup and installation of:
Hartge Strut Brace
Hartge Exhaust Tip
Hartge Staggered 16x7.5(f) / 16x8.5(r) wheels
Toyo R1R tires in 225/45ZR16
Replace the bumper-tape removed by PO
Plans for when I get home for good:
Relace all suspension bushings
H&R Race Springs on Bilstein Sport Struts
Auto-X the poop out of it!