Hello everyone! Just purchased this BMW about a month ago. This is what it looked like when I bought it. Removed all the stickers and the hood bra the PO had on there ASAP
The next day took it out with the top down, but for some reason the rear boot does not lock nor does the power option work.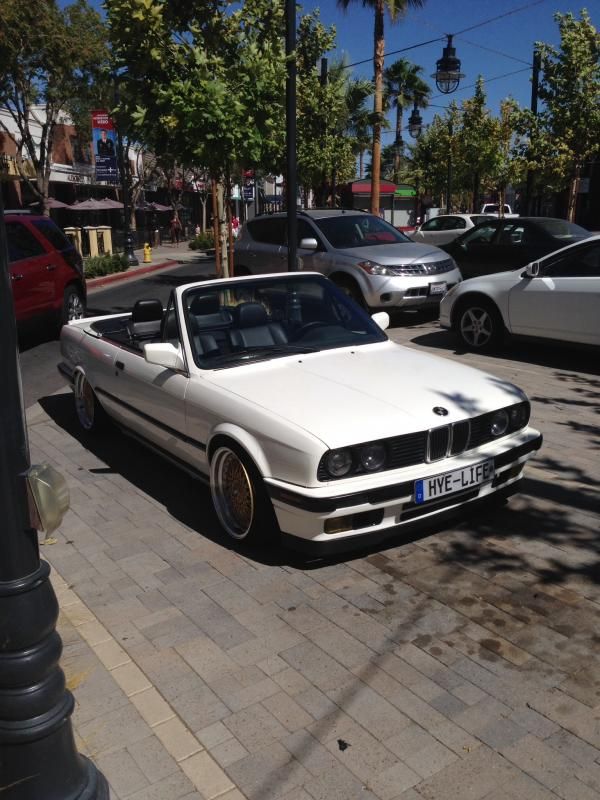 Then I ordered some new floor mats from bavauto, but afterwards I regretted the purchase seeing that oem ones are still available and only $20 more. In the same order I purchased black BMW plate frames and a front plate mount. I don't like the way the front plate looks on there, but police enforce it pretty tough out here. At that point I removed the HYE LIFE Euro plate.
Then I went ahead and ordered kopi euro grills and black kidney grills. I know a lot of people frown upon the black kidneys but I like them. Also ordered Euro bumper trim.
Today I took the day off and installed a redE46 skid plate and new black exhaust tips.