Maybe garage find would be a better title. I wish I could make this story up but I'm not that clever.
I'm coming home one Sunday afternoon from dropping my daughters E36 at the mechanics house. Stop in to get gas and this guy is gassing up an E30 325is next to me. I comment on how nice it looks and he proceeds to tell me that his wife's mom just gave it to her and she hates it because it's too small. He said they are probably going to sell it. I inquire as to the price (I'm guessing easily over 5 grand)...he says, "well, I was thinking 2 grand".
I about lose it right there but manage to act nonchalant. I take his number and call the next day. Ends up he lives 2 miles from me. So I go over to his house (with 2 grand in pocket) and give the car a good once over. I find a couple of very minor items then ask if he'll take $1500. No, he's sticking with 2 grand. I hand over 2 grand.
The car is a 1990 325is, the mom is the original owner and it has 76K original miles. I think I did OK.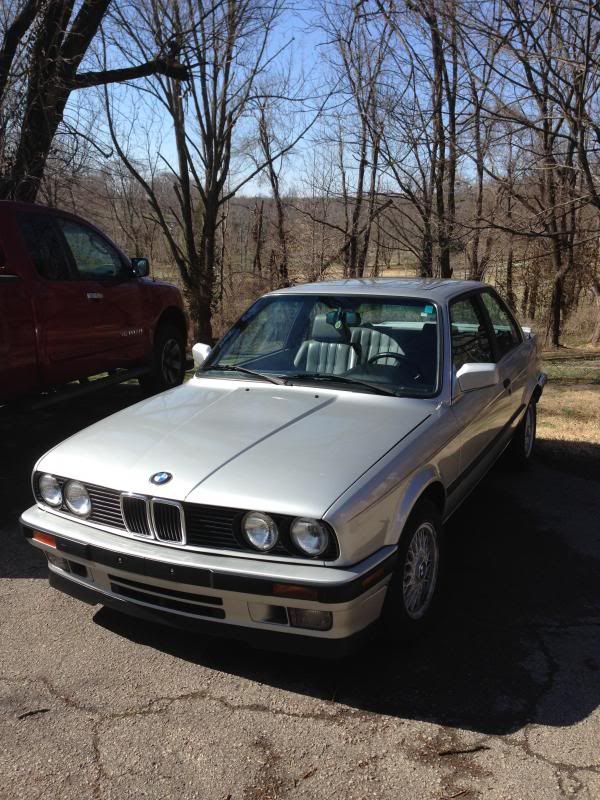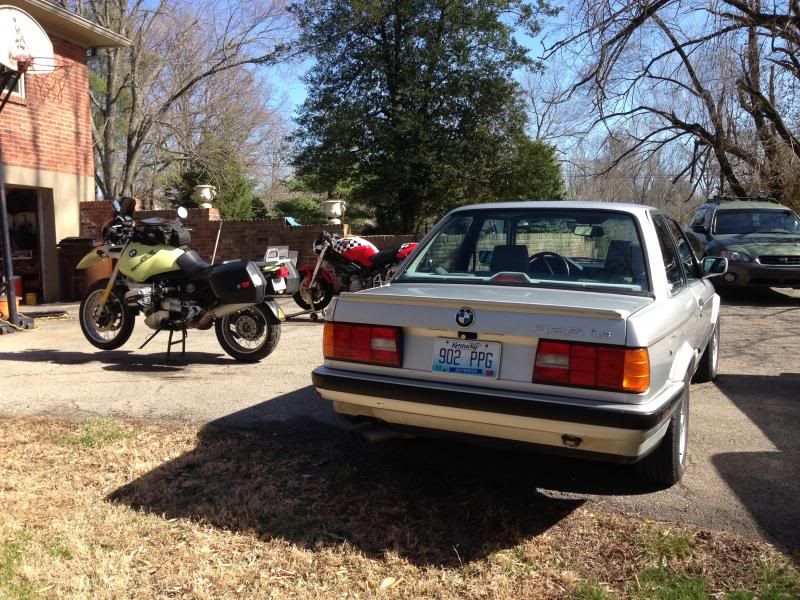 And our Bimmer/Beemer clan