I'm gonna go in reverse order =)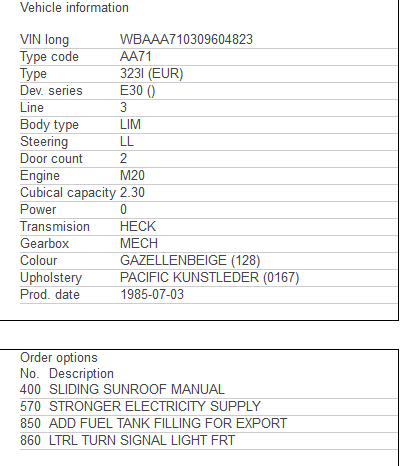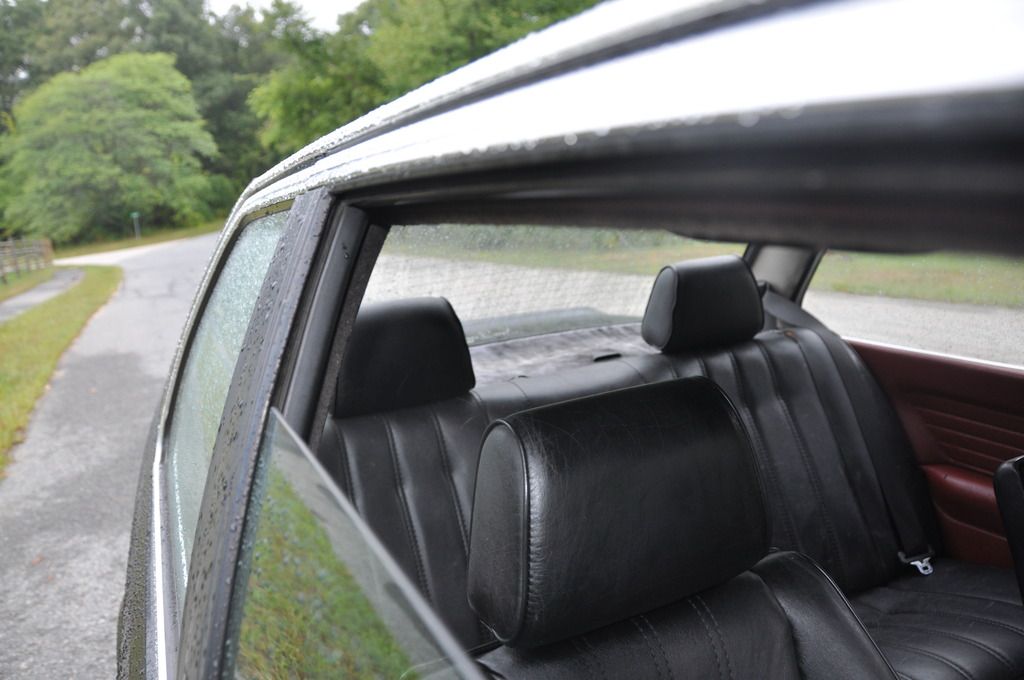 headrests bitches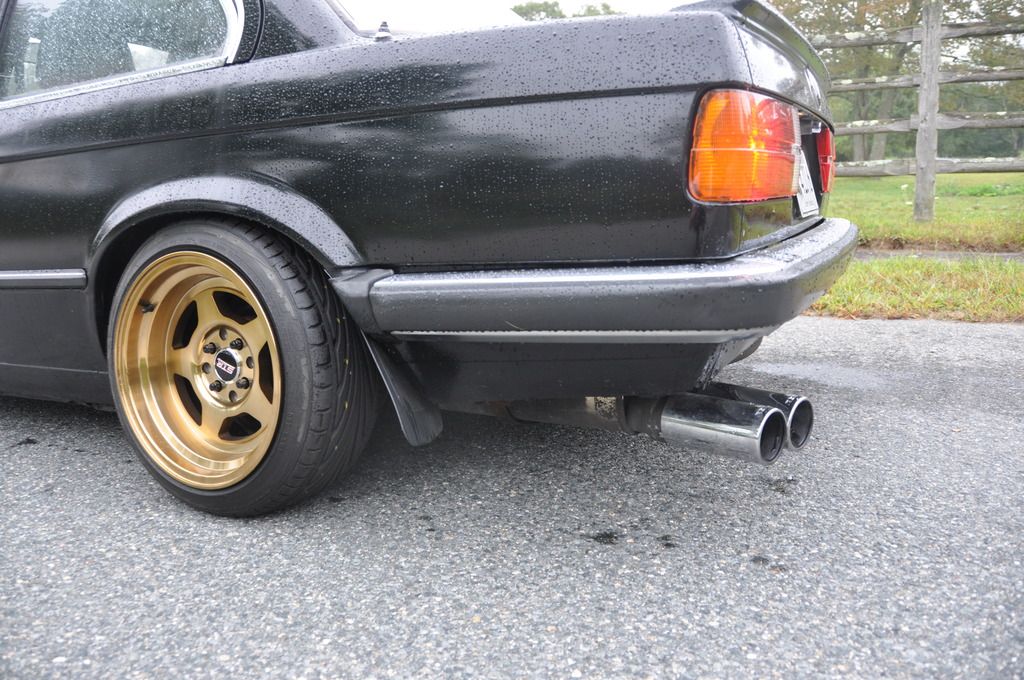 remus exhaust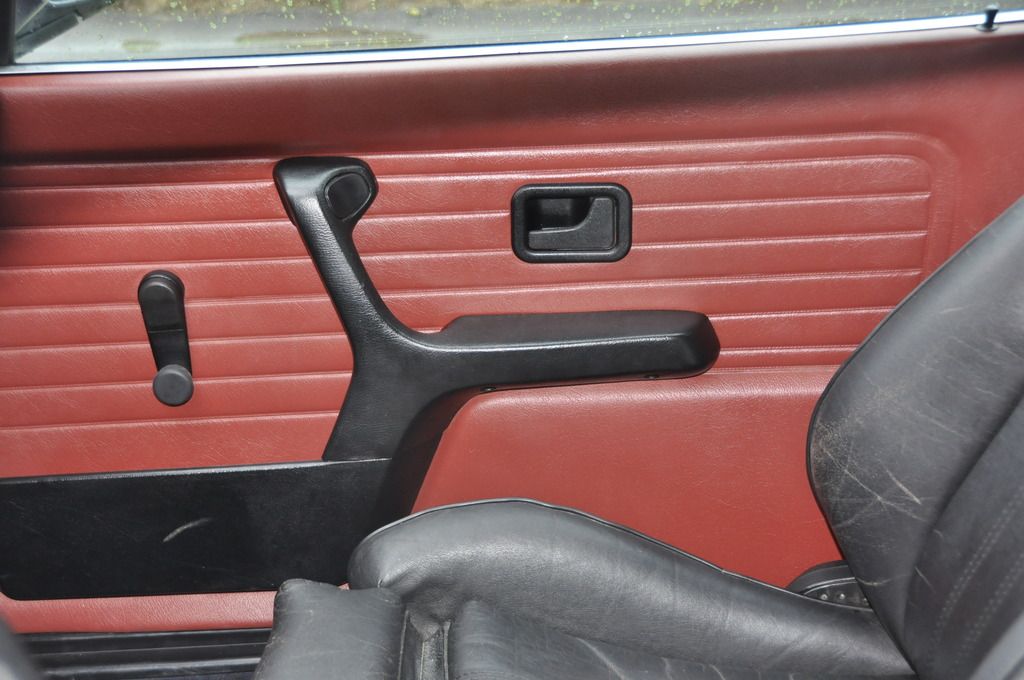 oxblood door cards :p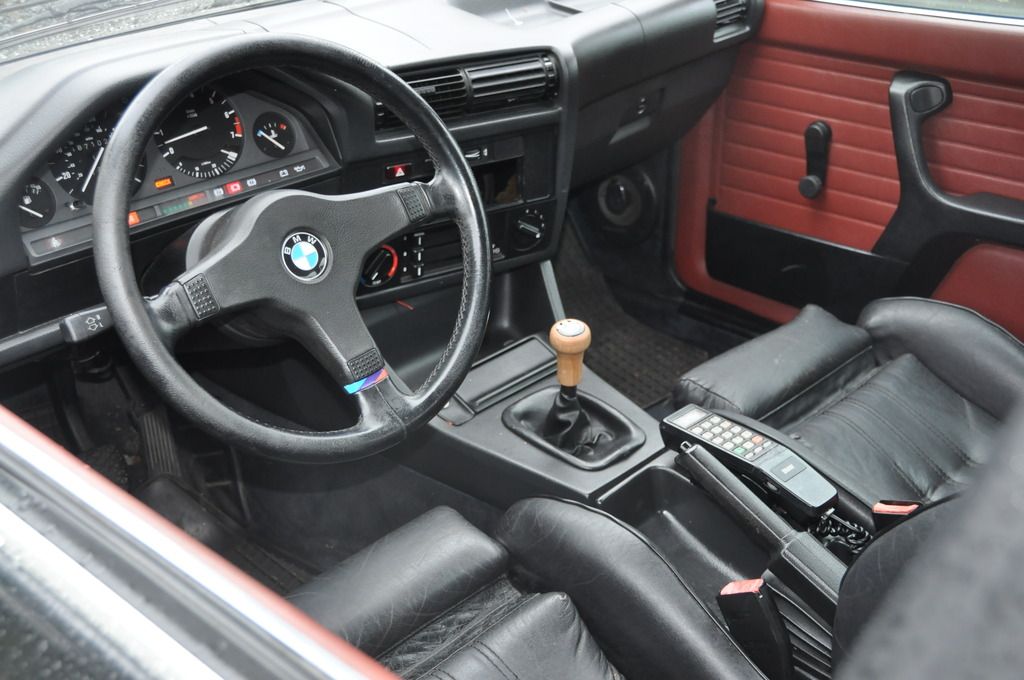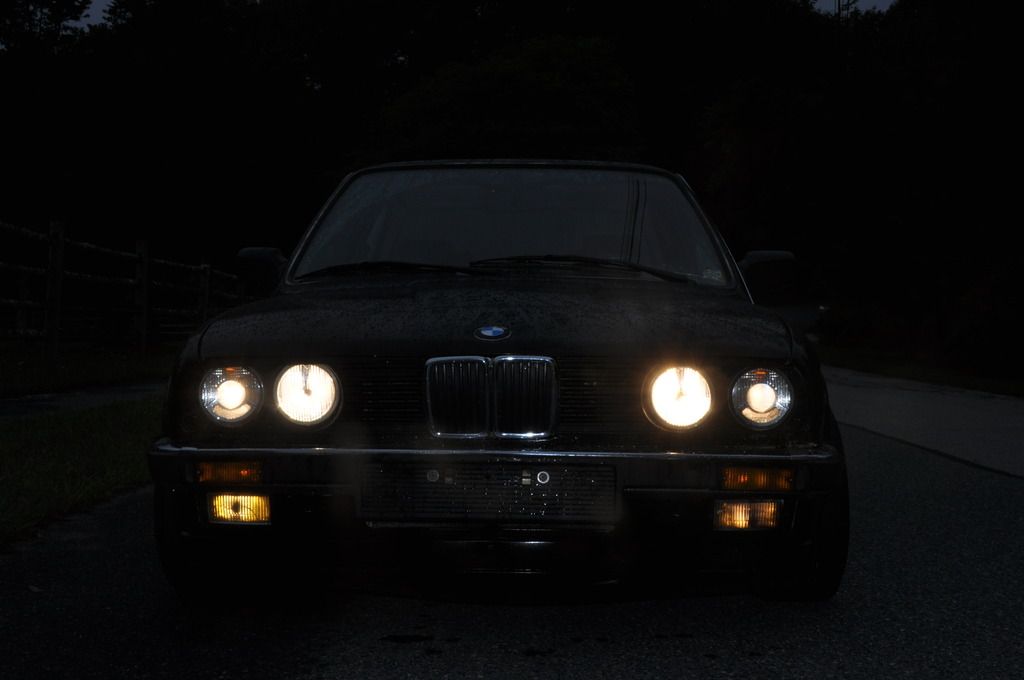 every damn light works. Peep the cities. PO swapped in the US lights.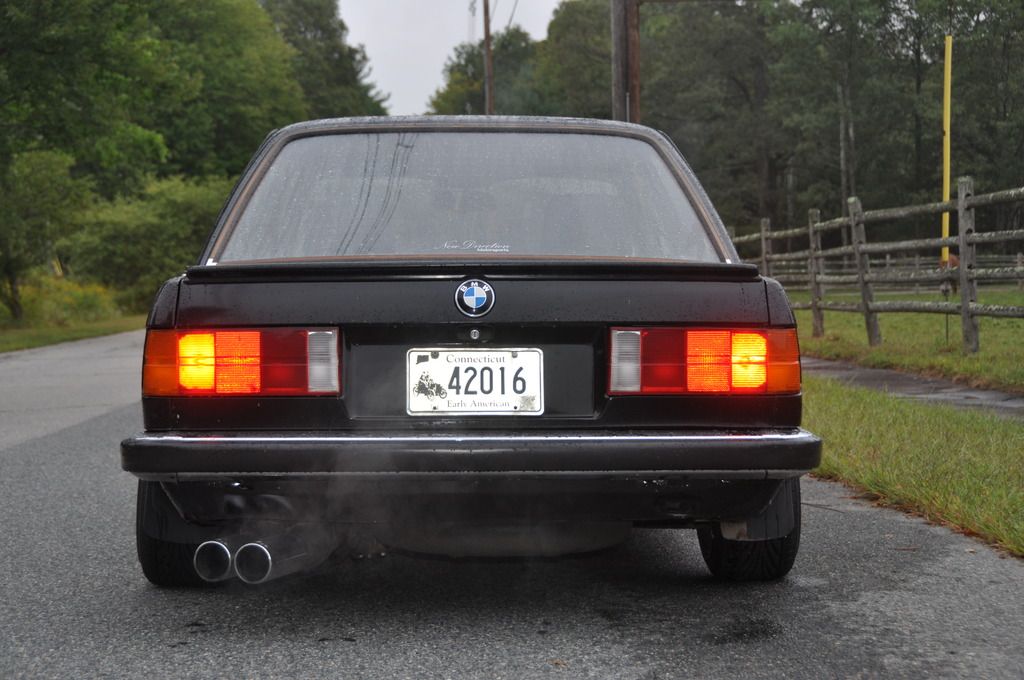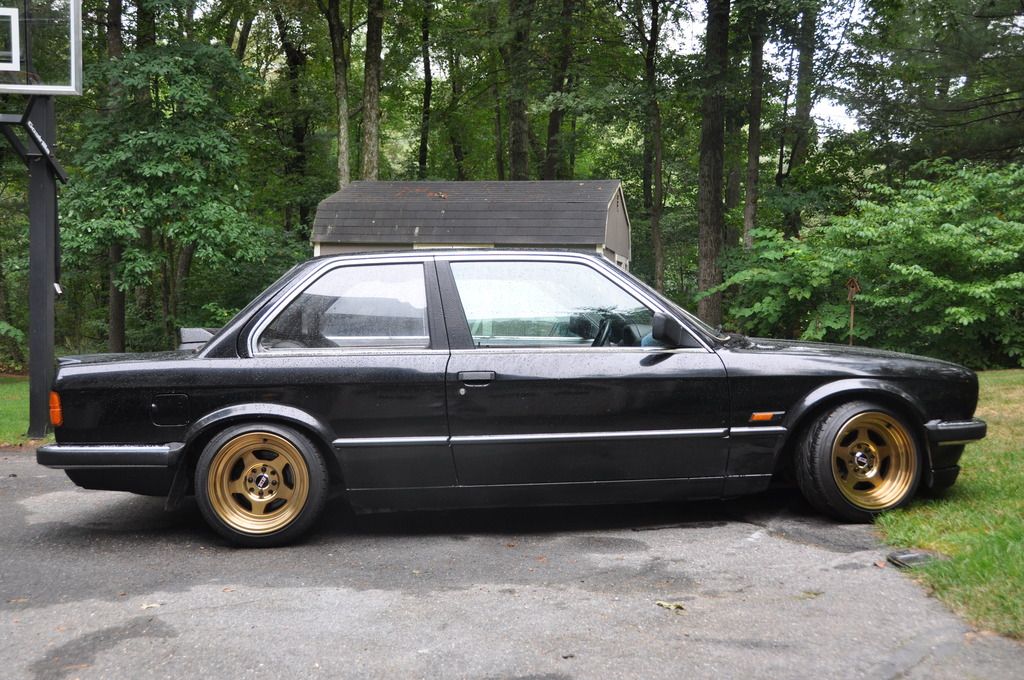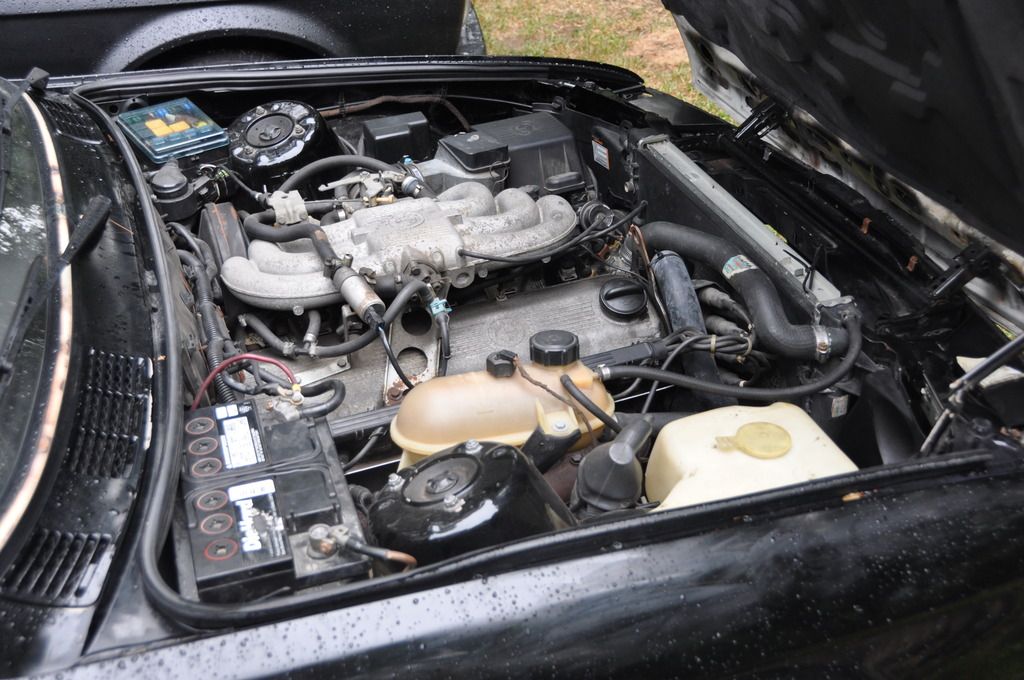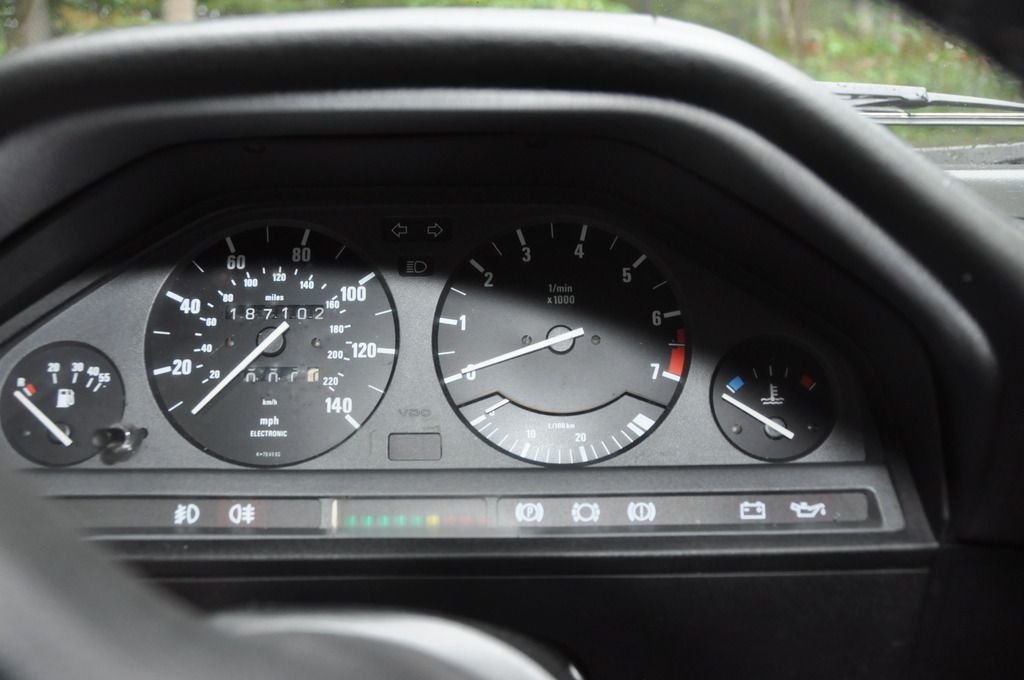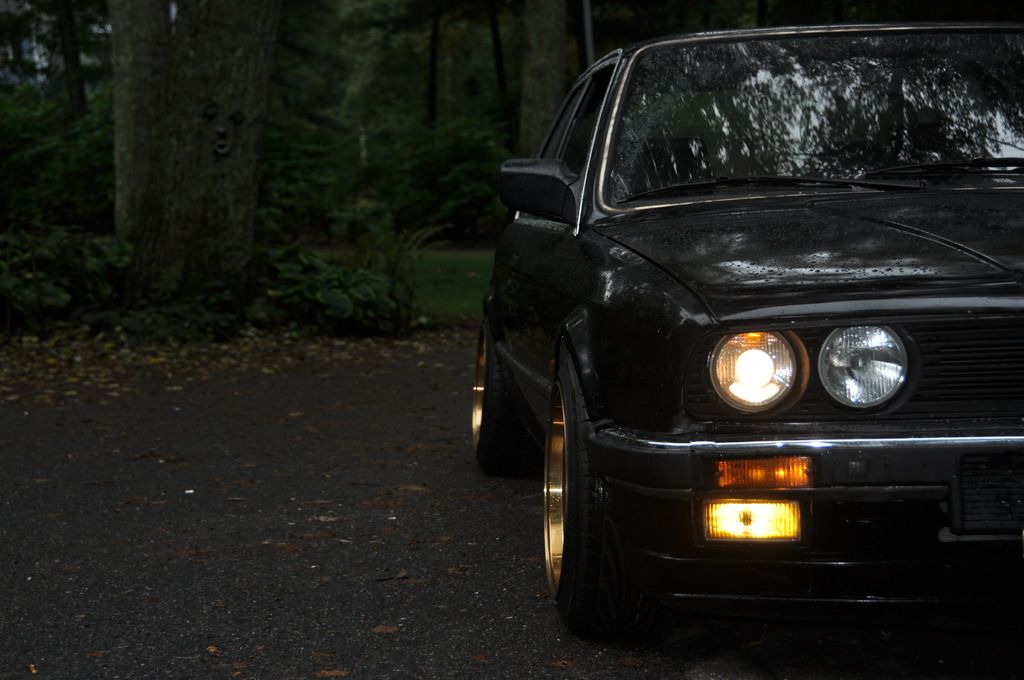 A bit about the car. It shifts great, it revs great, sounds great. In my opinion is looks great too. That being said there is a bit of work, like basically all e30's. I'm 99% sure it has no thermostat. It needs new exhaust manifold gaskets, and one of the rotors is warped. It could use a valve timing. I'm gonna do an oil and coolant change. The wheels and tires are brand new so those need to be balanced. Hopefully I can cut the rotor and balance the wheels at school. I think the battery may be on it's last whims but I have the other parts car now so that works out well! I'm bringing that one to storage on tomorrow, and I'm going to see if my friends and I can strip it to a roller in one month, with only 8 days off of work :D.
There is minor damage to the driver side door, and the driver side rockers. Some day soon I'm going to bring it to a body shop and get quoted. This car is unbelievably clean besides those couple cosmetic blemishes. If I ever get to put it on a lift at school or when I jack it in my driveway I will take some underside pics. The suspension is all clean- the whole freakin body is all clean. The only rust is on top of the rear trailing arms and a bit it on the dif. I see it as "if the part can be replaced, it's OK" It's hard to replace a unibody lol.
I hope you guys like this one!