Had a little time this morning, so I went to a spot that I used to really enjoy taking my red car to for pictures. Of course, all the transients, drug dealers and 15 year old stoner kids parked in every single place that was worth a shit for taking pictures.
For those that don't know, this is my "rescue car" of sorts. It's a one owner, factory 5-speed, 170k, '91 M-Tech 770 code cabrio. Bought it non running back in July after sitting in a driveway for almost a decade. Paint was neglected, interior was dry, top was cut, suspension was *completely* blown and it was parked for reasons unknown to me. Replaced the shot suspension with Bilsteins and Lowtec springs, did a full, complete engine service, sourced the Kopi wheels, a hard top, installed a 385mm M-Tech 2 wheel, a Z3 M coupe shifter with new bushings and ZHP knob, but aside from that stuff, it's going to stay stock (mechanically) for a while.
Anyway, enjoy the pics. I have my work cut out for me. I plan to find new wheels, install the coilovers, buy a new front spoiler and have the M-Tech kit resprayed (possibly the front end too, rock chips drive me crazy), source a clean Lotusweis rear seat, replace the soft top, lots and lots of cleaning, etc...all before the first week of June!
Enjoy!
The kid asked if he could photobomb...I obliged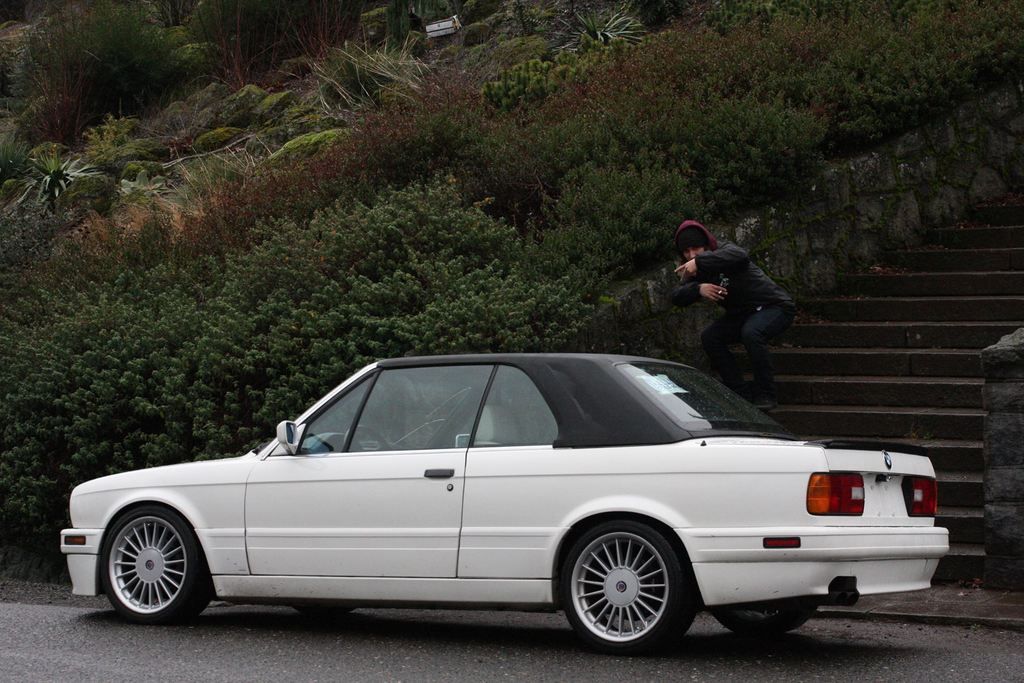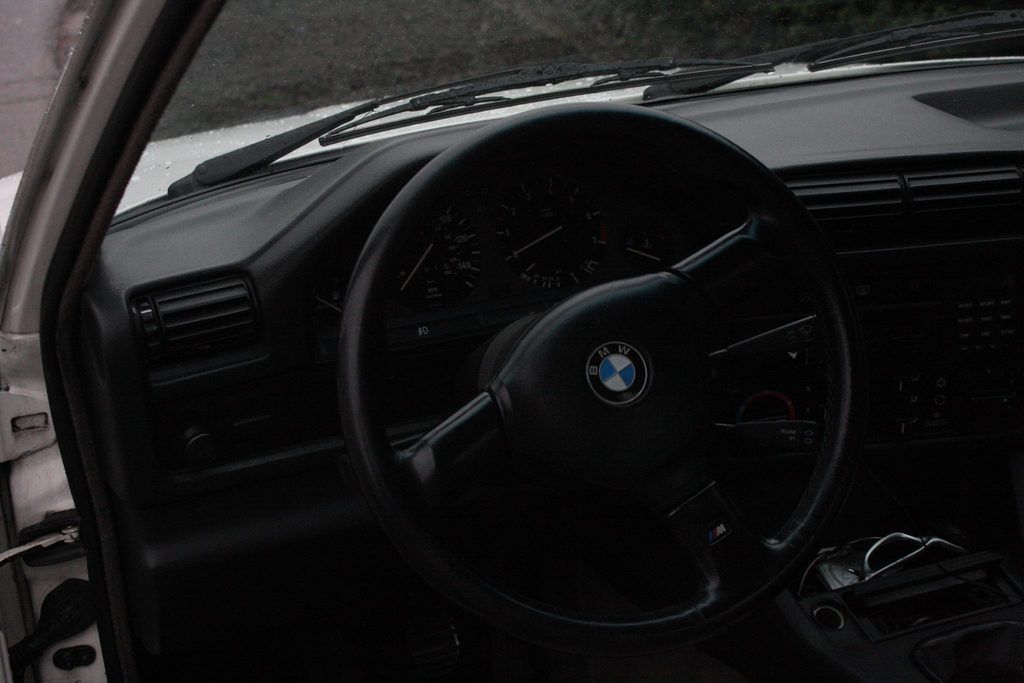 Those lines...mmm