Don't have many good photo's, will probably use this to add some pictures as the modding process goes.
**more pics on page 3**
It's a 1987 325es from Texas originally, brought to Vancouver in 1992, has never been in an accident, drives pretty mint and has a full "I" driveline (m20b25, getrag 260) with a 2.93 LSD as found in the "es"
It's a true Royalblau car, I absolutely love the color and the paint is in good shape. This past winter I've spent it adding my pieced together turbo kit which is in the finishing stages, just buttoning up the tuning and should be back on the road next month, can't wait to detail it and get it shining nice.
I bought it in stockish form about 2 years ago, previous owner was a young kid and did a lot of shitty tinkering and electrical crap with it so I've spent countless hours fixing silly wiring, sourcing faulty wires, etc. It's finally quite well sorted.
PO cut up an e46 arm rest and center console to make it work, I've changed it back to an e30 center console but it's too dark in my garage for newer pictures. Also have an upgraded steering wheel that isn't seen in this pic.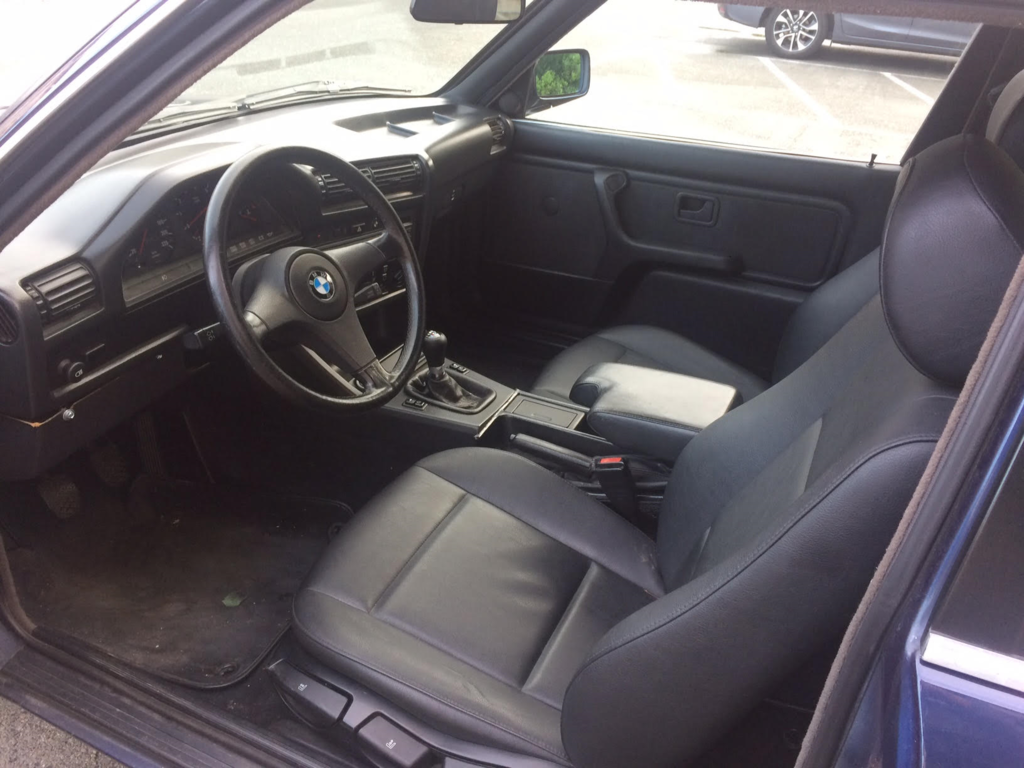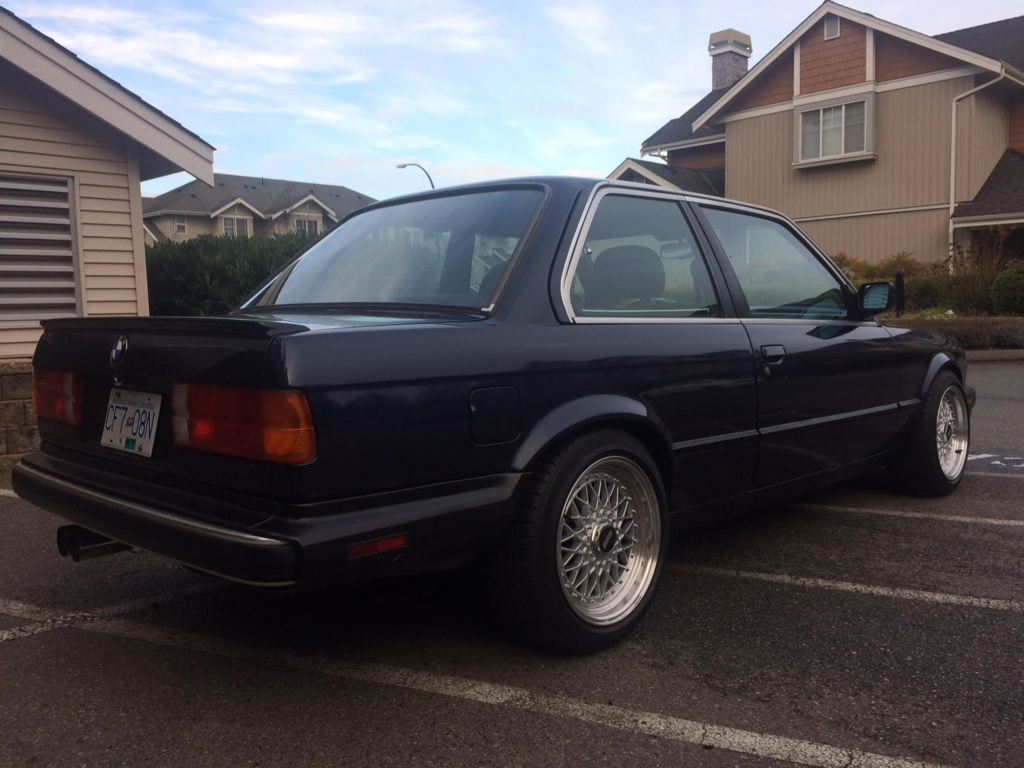 Recently picked up a set of US elipsoids that will be replacing the sealed headlights. Also won't have the highs anymore as the Bloxxx air inducers will be taking the place - only required for the passenger side, but figured may as well do both sides to look proper.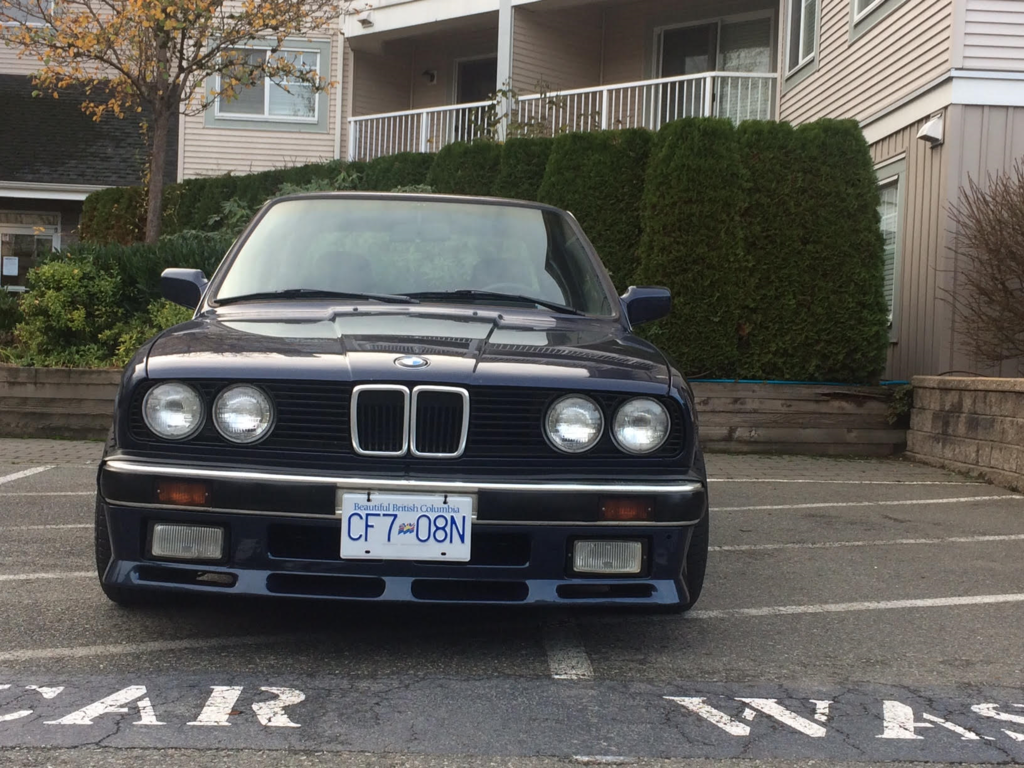 At my folks place in the Okanagan (Interior BC, go visit - it's gorgeous!!)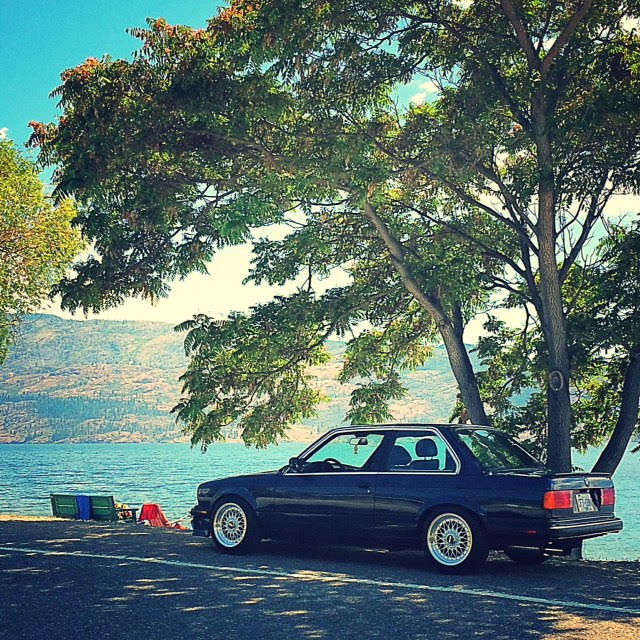 The old home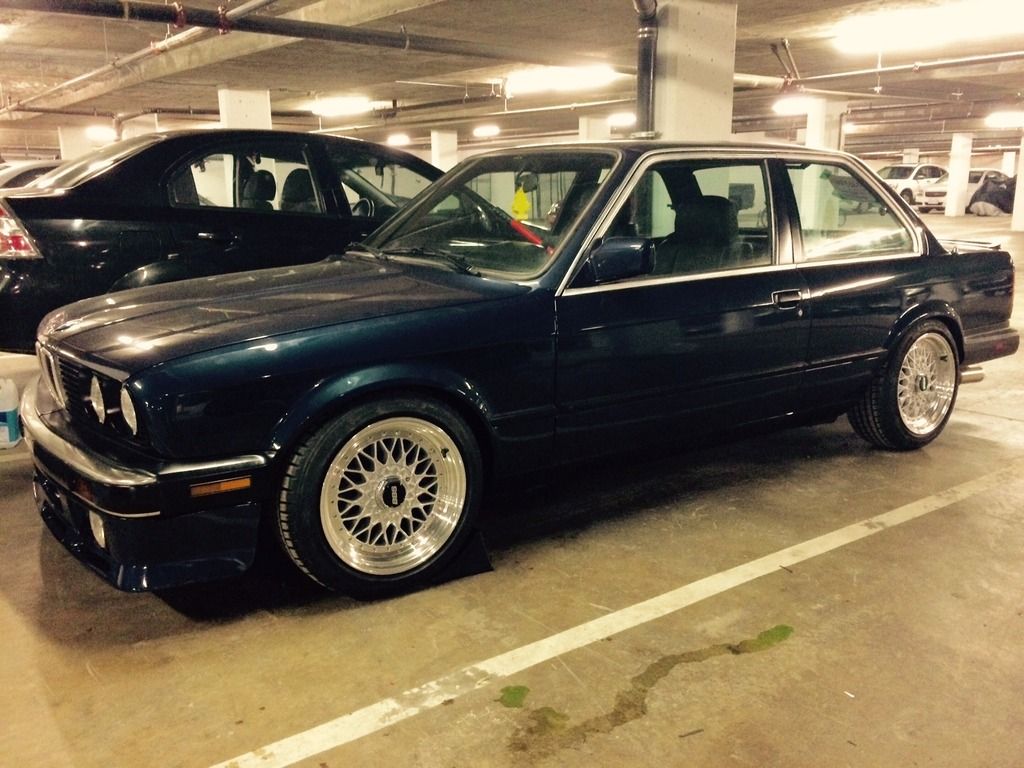 The new home and stage for turbo build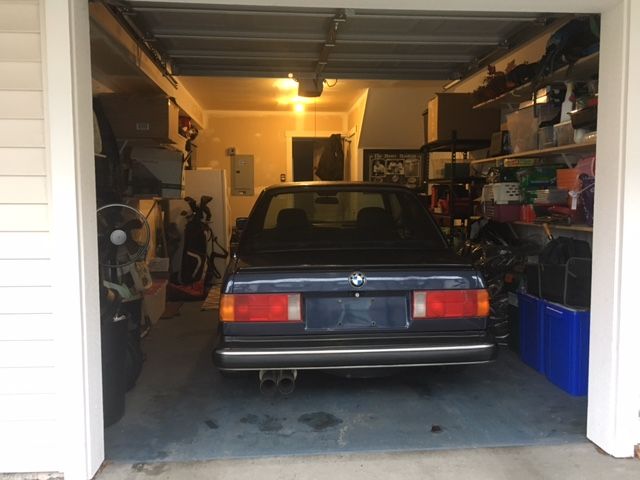 Start the turbo build! Tearing everything apart down to the bottom end to replace head gasket, ARP head studs, etc - basically everything in the engine bay is now new.
New headgasket (Elring) and Garagistic 80a Poly mounts
Rebuilt cylinder head, ARP head studs, Gates timing belt and Gates water pump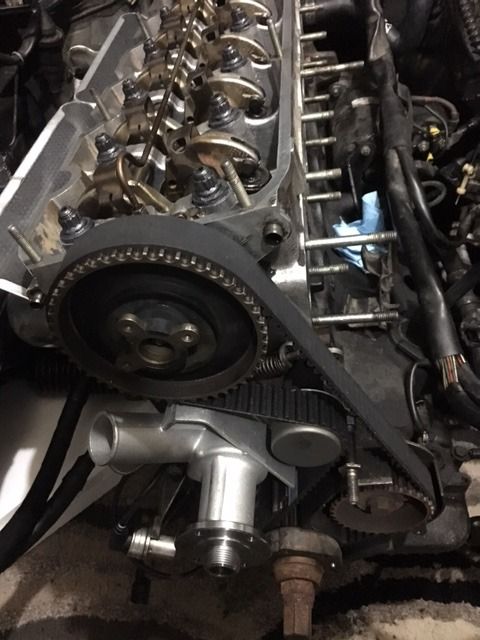 Intake back on, new belts, turbo mounted (used an adapter to push it about 3 inches farther towards the fender from the head)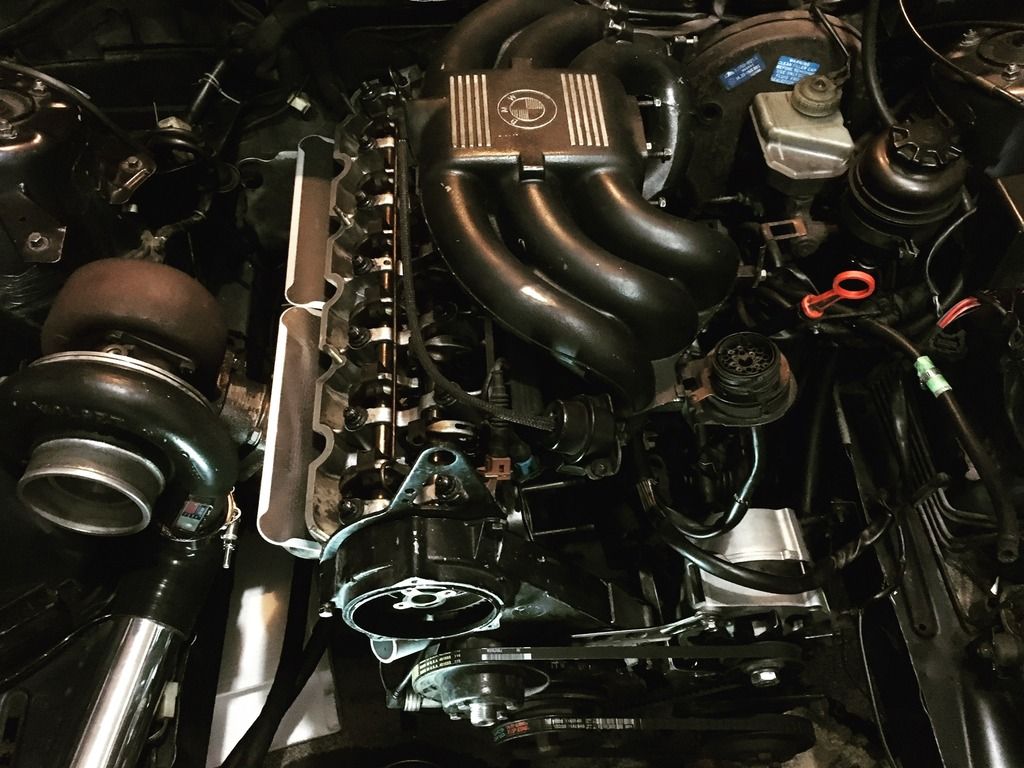 Intercooler mounted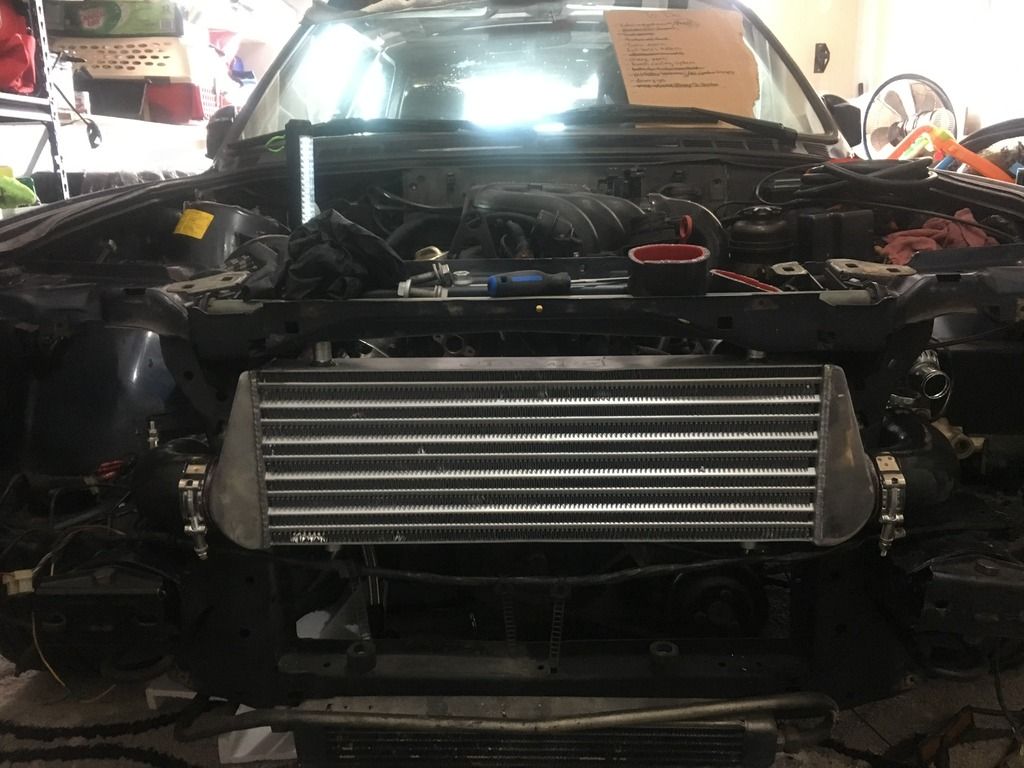 Tim's Turbo's 8.5cm .63 A/R exhaust housing mounted to my Holset H1C. Can't wait to hear this thing spool, should be very quick! Turbo was rebuilt with the upgraded seal.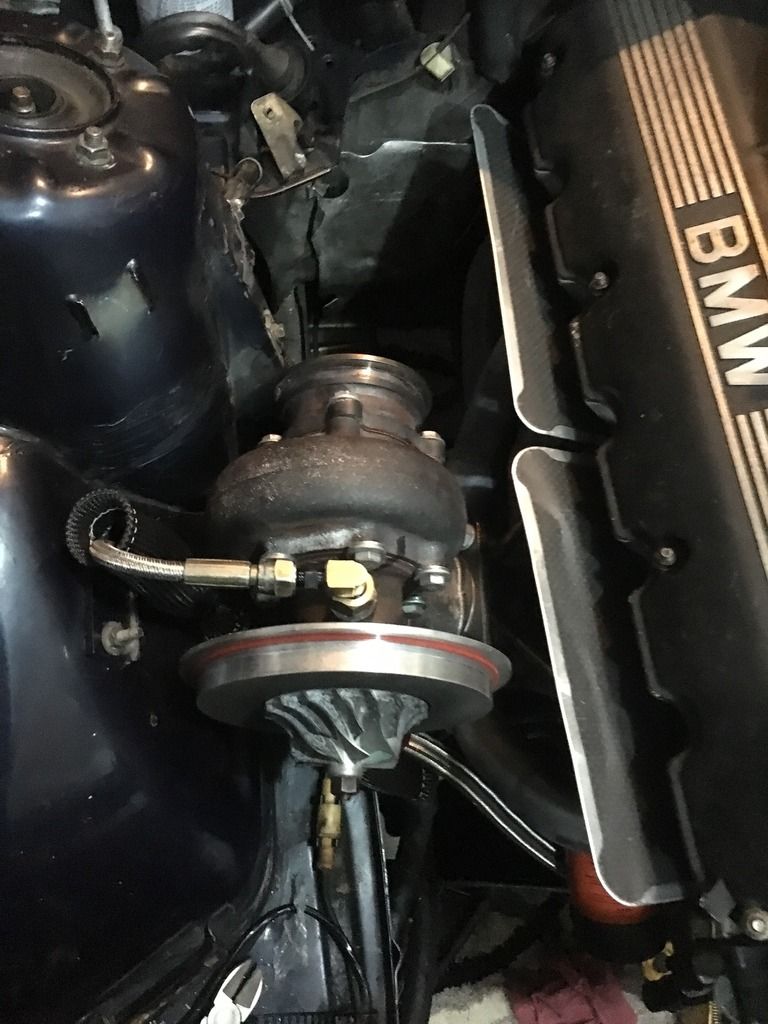 Comparison from the new exhaust housing to the stock 18.5cm exhaust housing. Obviously, way smaller.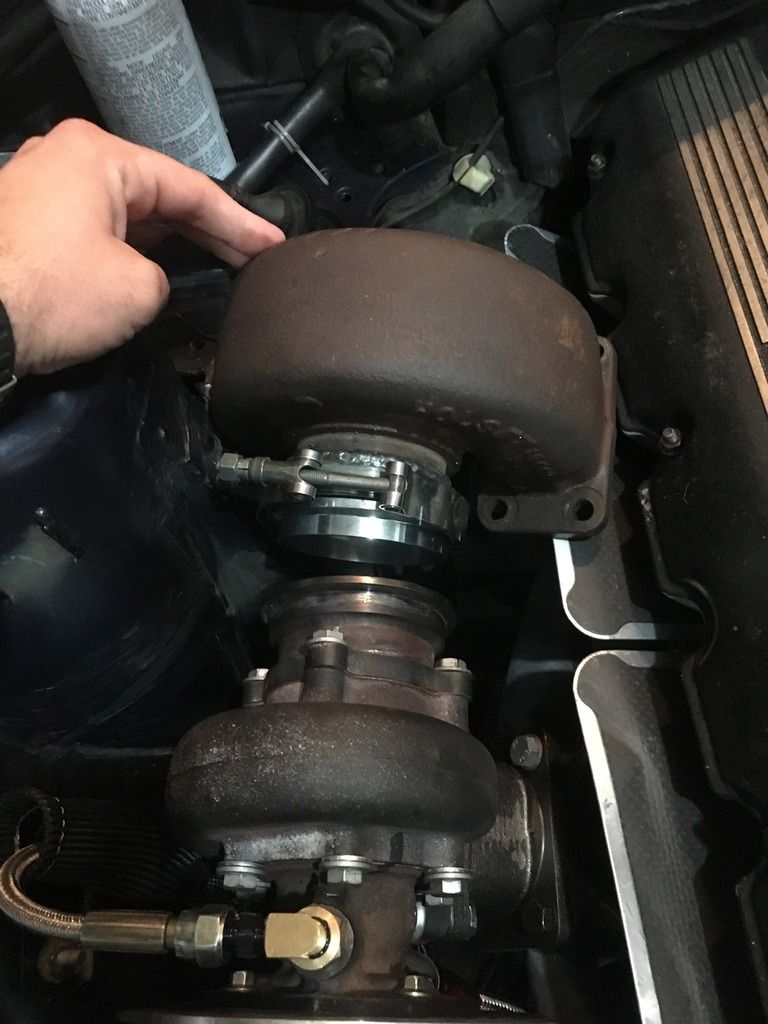 Peak a boo. Got the HKS SSQV for a good deal, really hope it's not too loud, I'm 30+ years old and don't need or want the attention.
Welded the aluminum charge pipes on the driver side to reduce couplers and clamps. Don't mind the silly looking filter, it is temporary.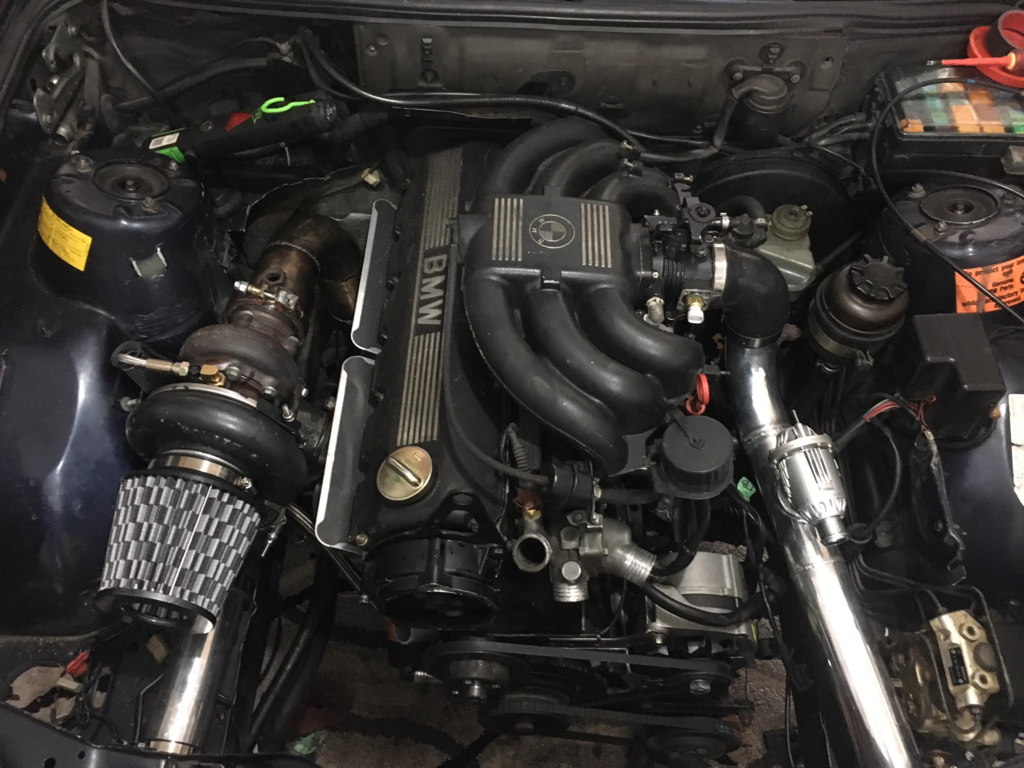 I've obviously skipped over a lot of parts and processes here but this is how she sits today.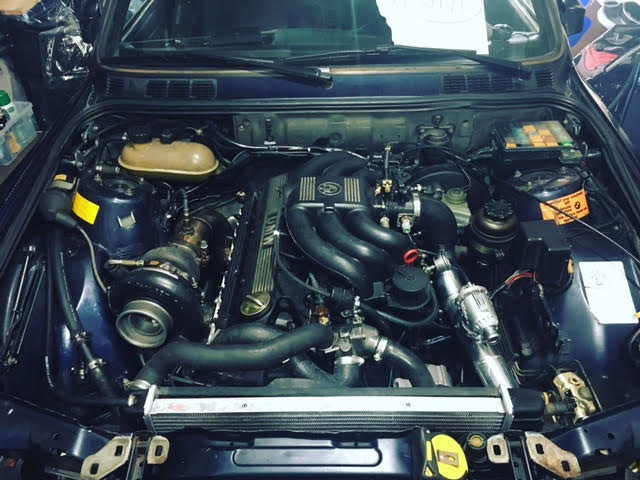 Just have some tuning, tuning, tuning to do. It's running the DIYautotune MS standalone PNP ECU, 36lb injectors, 300lph fuel pump and stock ignition, for now (will be upgrading to wasted spark prior to dyno tune).
Will update as I go, hopefully will get it driving and boosting in the next couple weeks and get more/better pictures to share.