I like to call my latest creation Bianchnasty: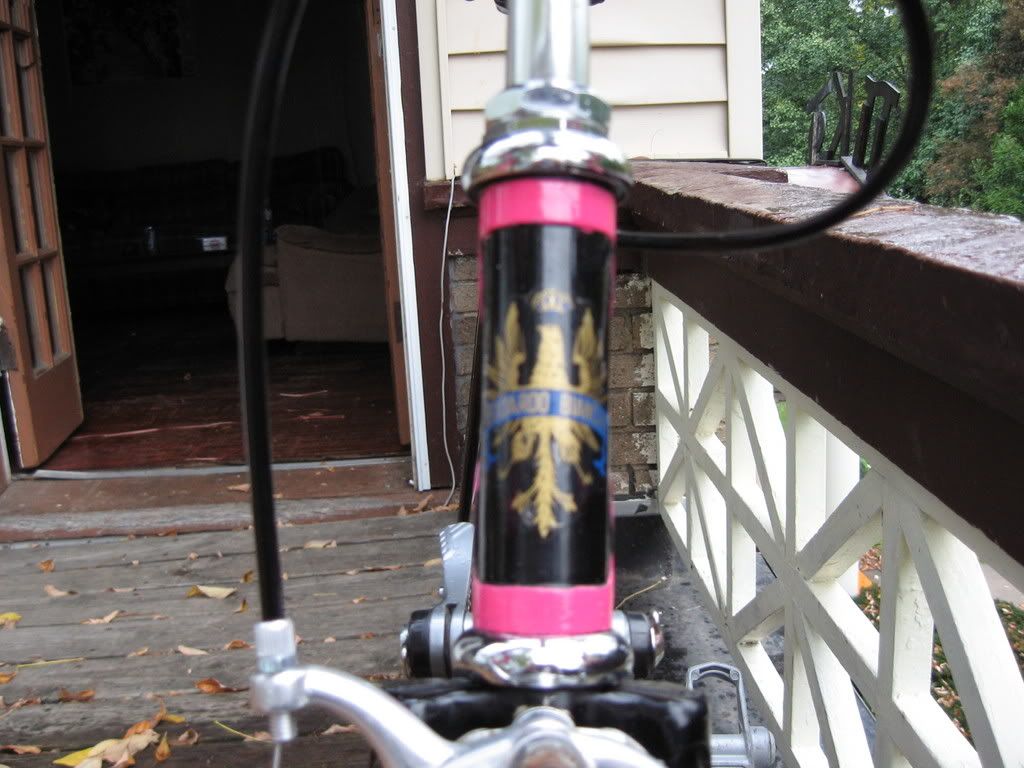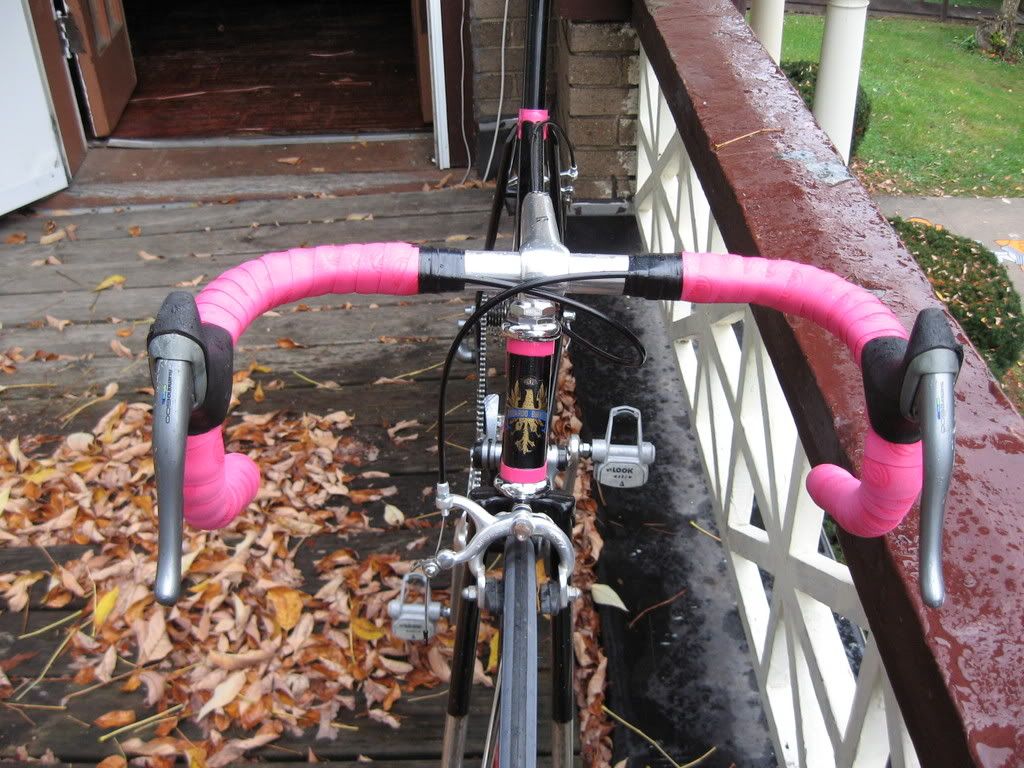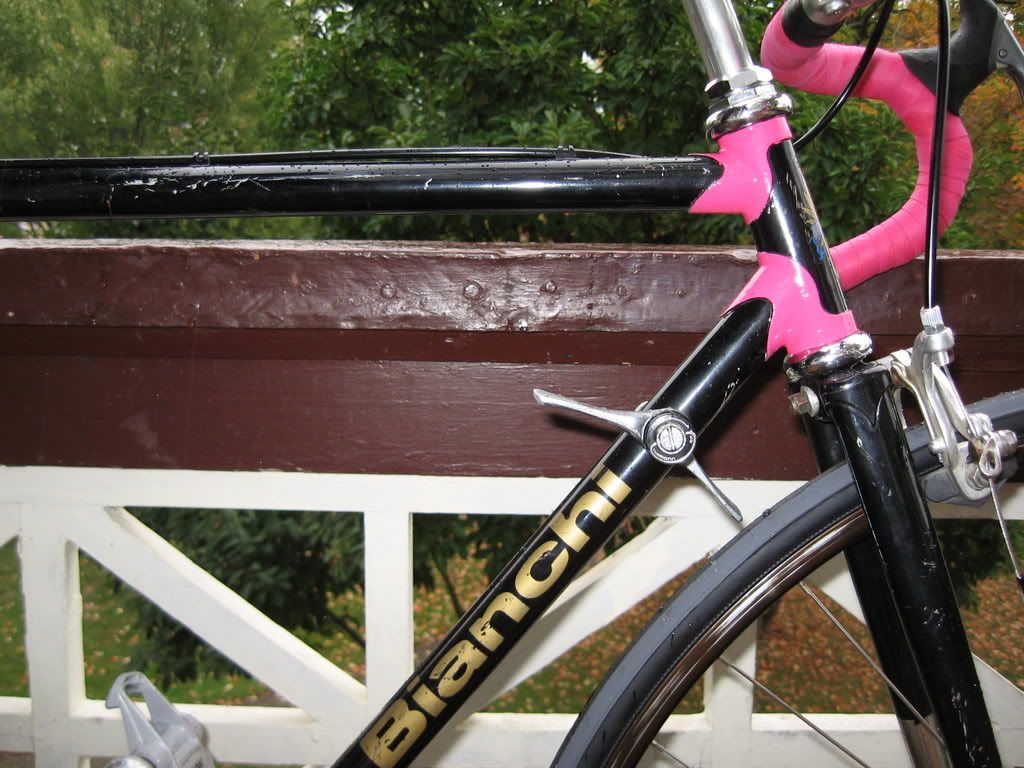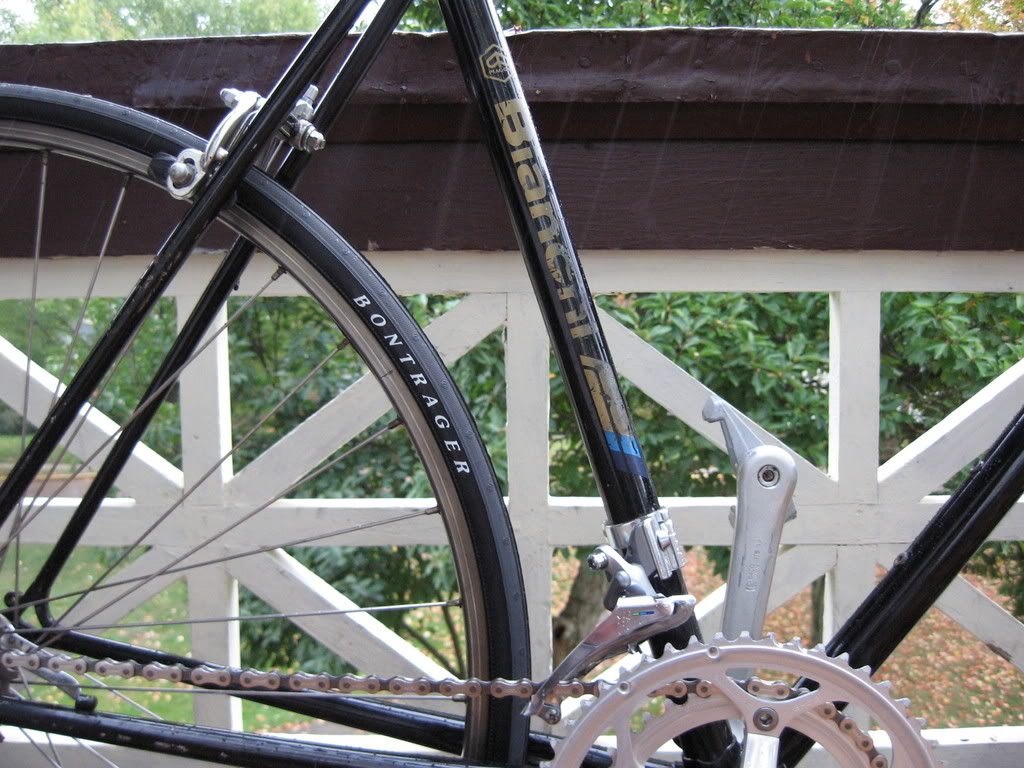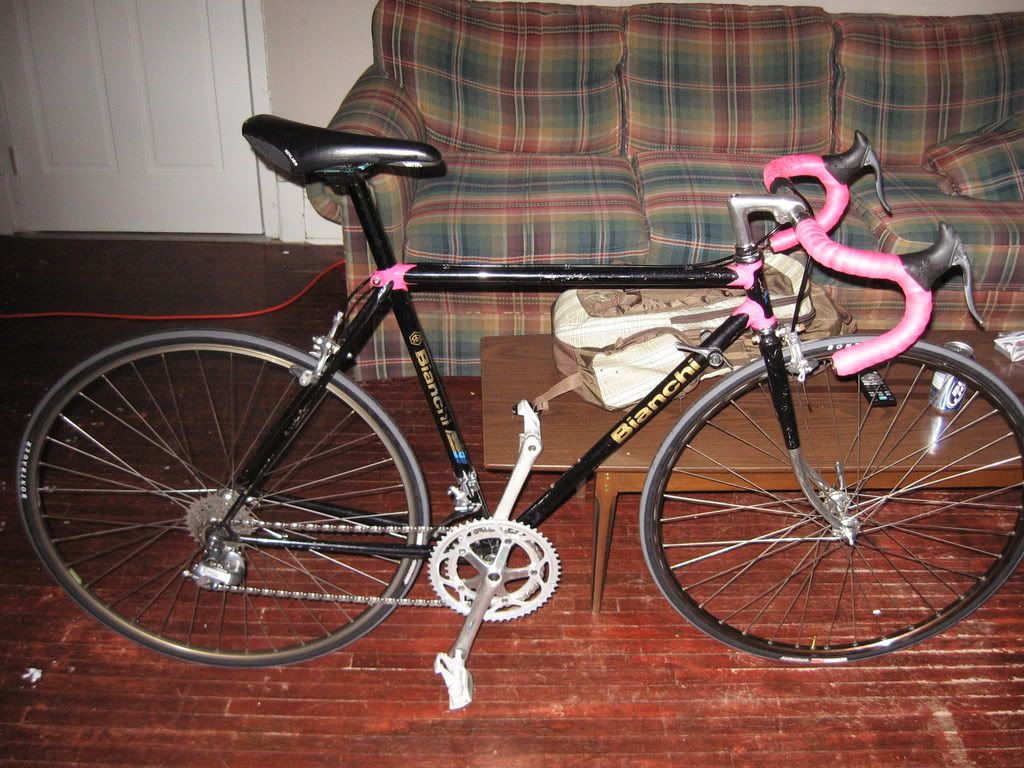 This bike so far has been an epic 3 year journey in which I bought the bike on ebay, my dads diabolical-waffleswaffleswaffleswaffles-ex wife hoarded my frame at her house at which I taint punched her and retrieved my property. During this time, the rear dropout decided to fall off. I had it professionally rewelded.
Since then, I found a Shimano 600 group that my friend had. Wheels are Sun/Shimano 600 as well. The frame is lugged steel. I decided to paint the lugs pink and use matching bar tape. I still need to hook up the cables for the shifters, or may let the local shop work on it.
Next epic modification is clear bar tape with porn plastered all over the bars to offend all roadies, children and elderly.
Bike may be forsale soon.