Here is the car soon after i bought it. Its a '91 318is.
The first thing that i did was some weight loss. I gutted the interior, and scraped all of the tar out of the body and trunk. Removed all the stereo, speakers, and CD changer. I swapped out the power windows for a set of manual windows.
Next thing that i did was suspension and wheels. I have the GC kit with camber plates. 440F 700R.
Wheels are the 17x8 et25 Apex ARC-8's in satin black. With vorshlag wheel studs.
Tires are 235/40/17 dunlop direzza star specs. I had to roll the fenders, and trim out some of the front wheel well liners. There is no rub now.
Then i bought this. LS1 and T56 from an '04 GTO with 68k mi. I got it from Cleveland Pick a Part. $4k shipped. All accessories included and has a 6 month warranty. We have been using Garret and Steve's LS1 build guide. I recomend any one doing this swap, spend the $100 and get yourself a copy.
All of the work is being performed by my friend
Nick Ray at MCS Motorsports in Las Cruces, NM.
Pulled the M42 and started making room for the V8 and 6 speed.
Time to build some mounts. We set the motor back as close to the firewall as possible. There is less than 1" of clearance.
Bought a rebuilt Maval Z3 2.7 LTL steering rack
Modified the oilpan to clear the steering rack, and added a kickout for some increased capacity.
Motor is resting on the subframe in this pic. It sits level on the mounts.
LS7 clutch and flywheel
Pro 5.0 shifter for T56
Here is the tranny mount
WOOT!
Mounted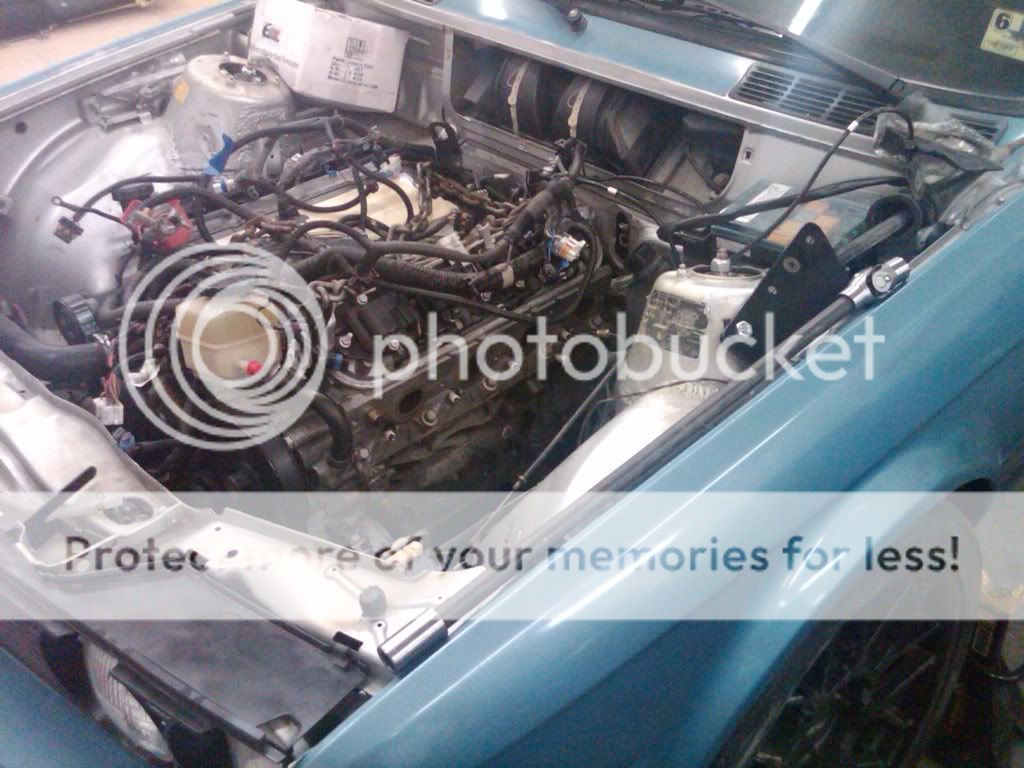 Nick just finished building some custom headers. They had to be shorties for clearance issues. Headers are 1 5/8" primaries into a 3" collector.
velocity cone
....more progress to come