Well, let me start this thread again. First time was a quickie so i could gauge interest in a build thread. So i had matt change the thread title and im going to start from the beginning.
A couple of months ago i was given a 1977 international Scout II. It didnt have a title and it had more rust than a northern IX.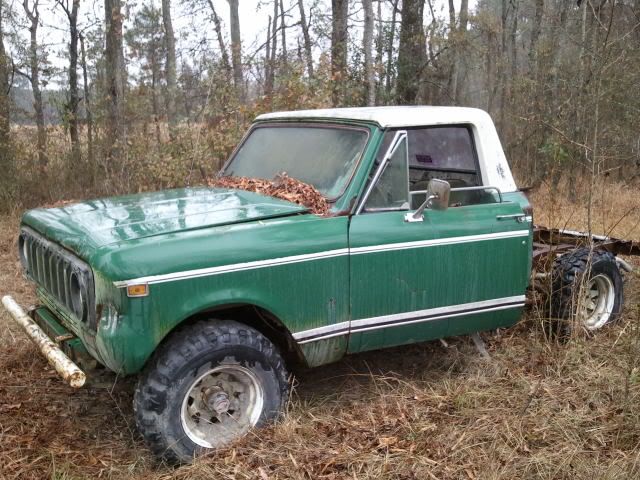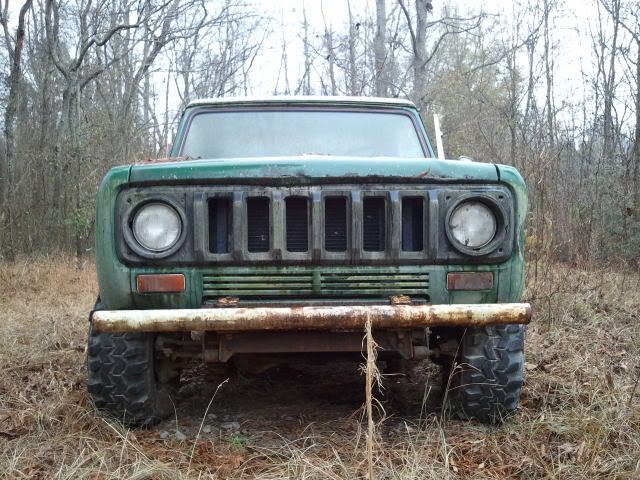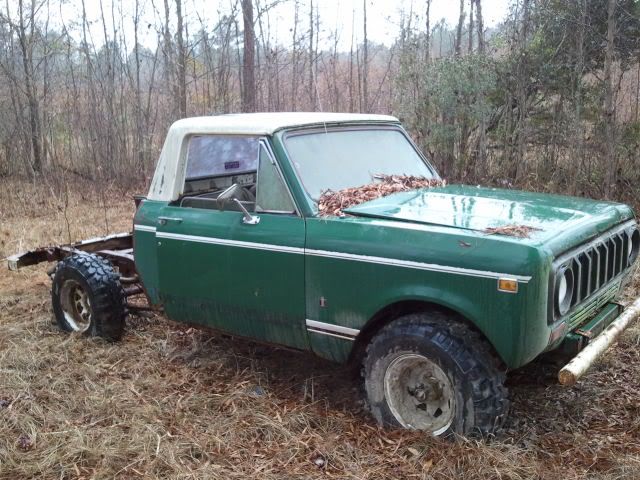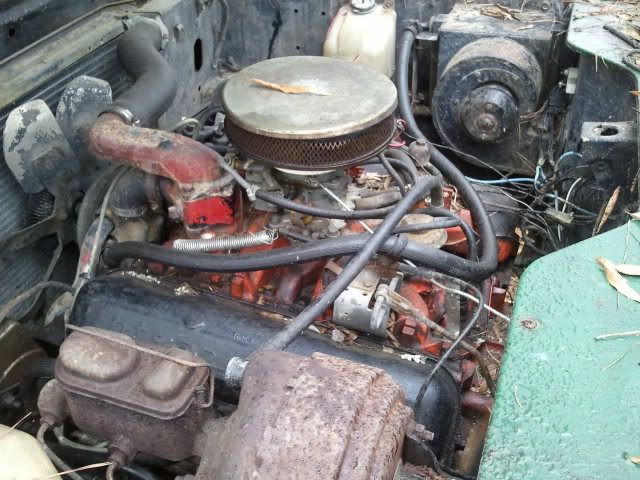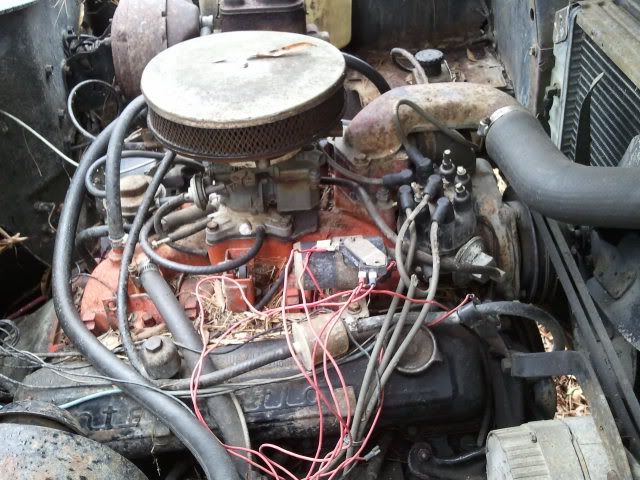 After a few months of research i decided i would go about restoring it. Parts arent that expensive and i could have done all of the welding myself. But after a few weeks of tallying up parts costs i decided it was time to find a donor body. I startedcouring craigslist for potential cheap donor trucks. Ive always had a soft spot for 4x4s and jeeps. So it was only a matter of time before i had another.
I researched wheel bases and found that the scout was about 114'' and very few vehicles have that wheel base apparently. So i had to accept the fact that i would have to shorten the wheelbase. So if i was going to have to shorten it, What length was i going to go with? You already know the answer to that. 101''(e30). But after a few days of thought i figured i would go with 103''. Leaving room for the v8 so i wouldnt have to beat the firewall too badly. That and to keep the potentially floaty suspension from allowing the tires to hit the floorpan.
I will have to address the wheel arch dicrepency later. Its the least of my worries at the moment. Custom driveshafts are a must. The front was already broken and the rear is obviously too long.