So, 6 weeks deep and im just now finding the time to write up a build thread. heres some back ground- the cars an 89 325ix. its been pampered by old people since it was imported until the PO threw some GC on there and wanted to track the car. i picked her up for 4500. the idea is to start out very low budget and get a working turbo in place. from there ill upgrade when possible.
The car before the build
stroker build: picked it up for 400 plus shipping. I 885 head mated to an 88 528e bottom end. metric blue head studs all new gaskets.
pulling the old engine (for sale by the way)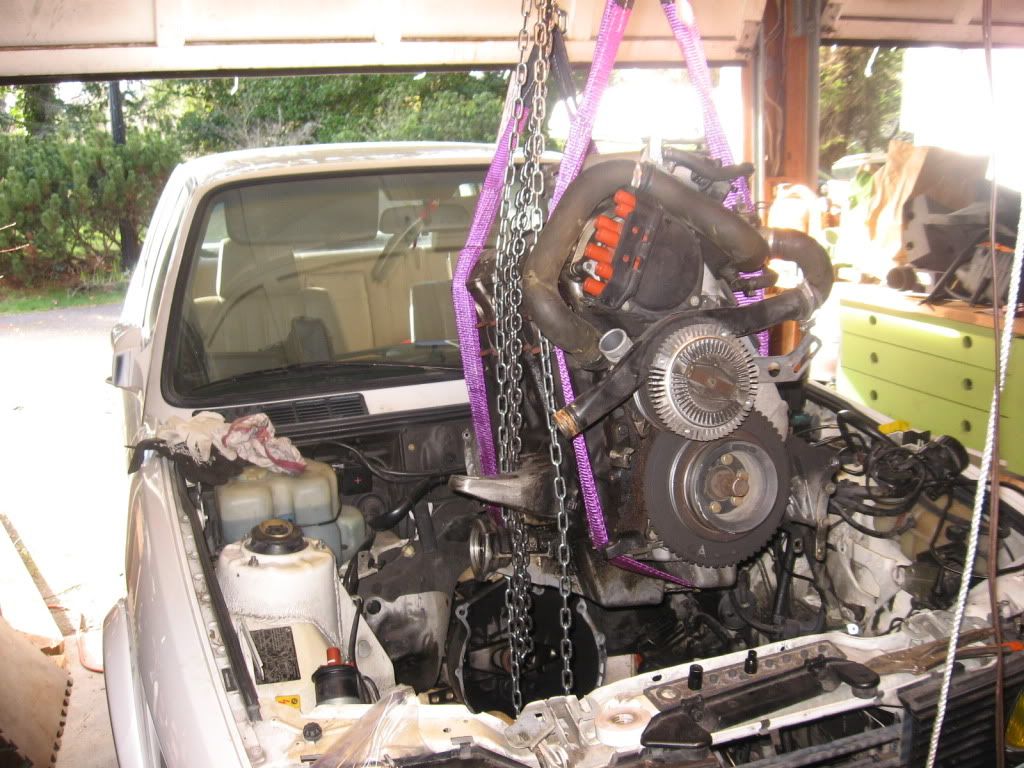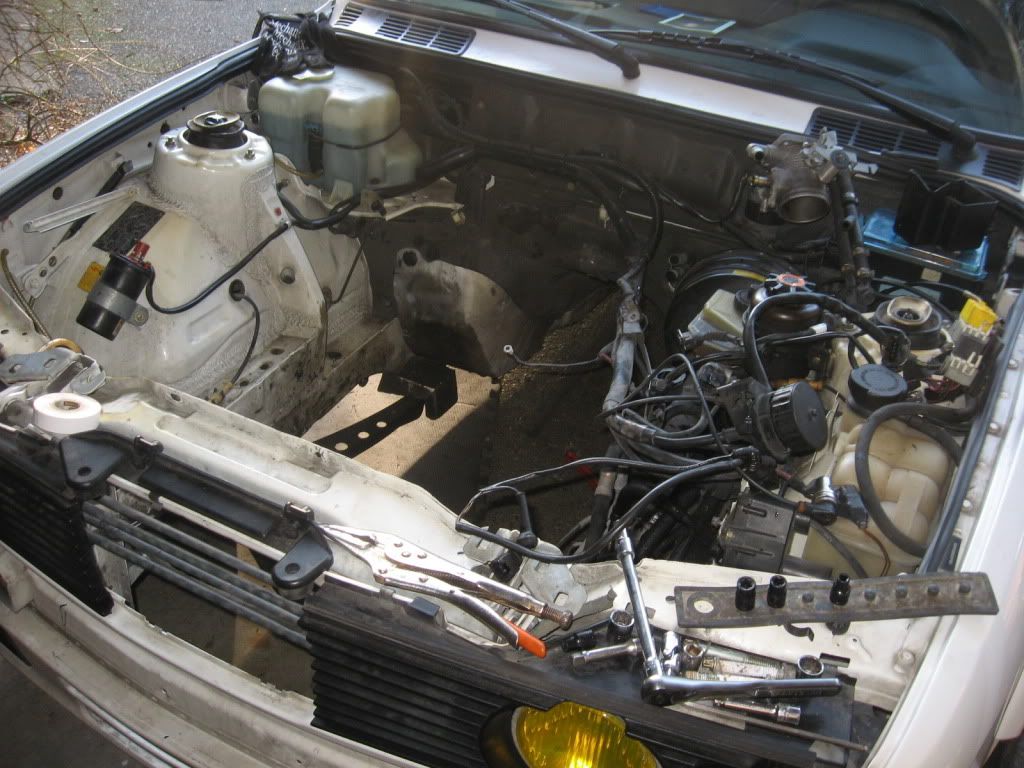 oil return. shittiest weld ive ever seen by a good shop. zeiglers in olympia did this. i just hope it holds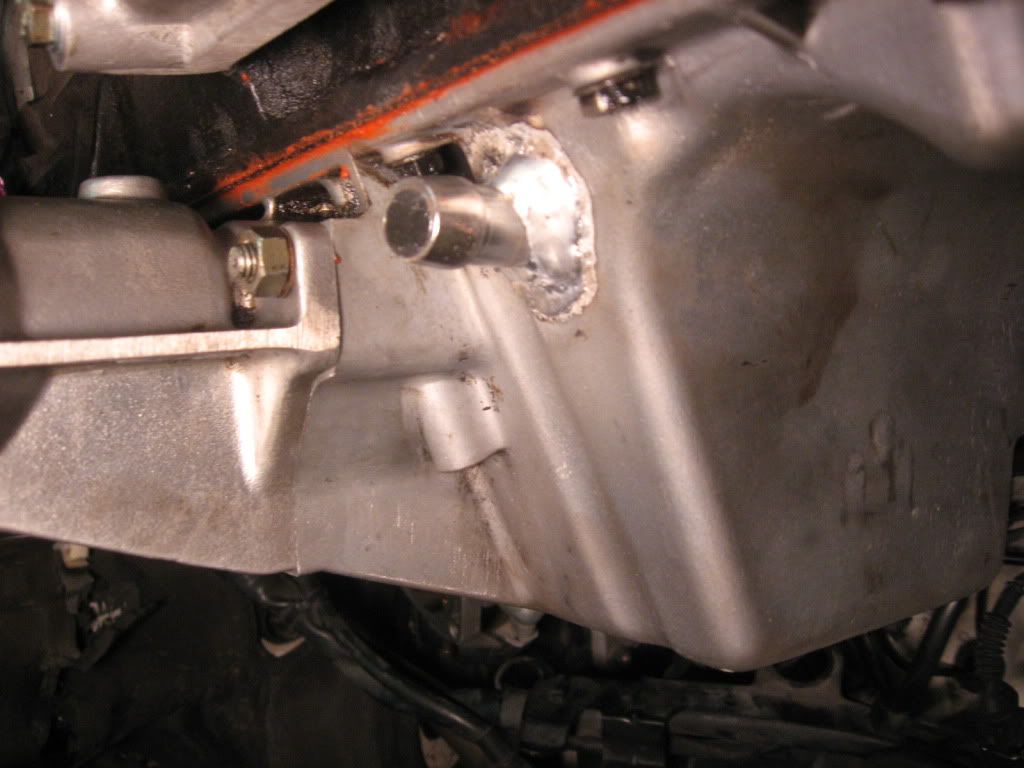 crinkle paint FTW
finally dropping it in.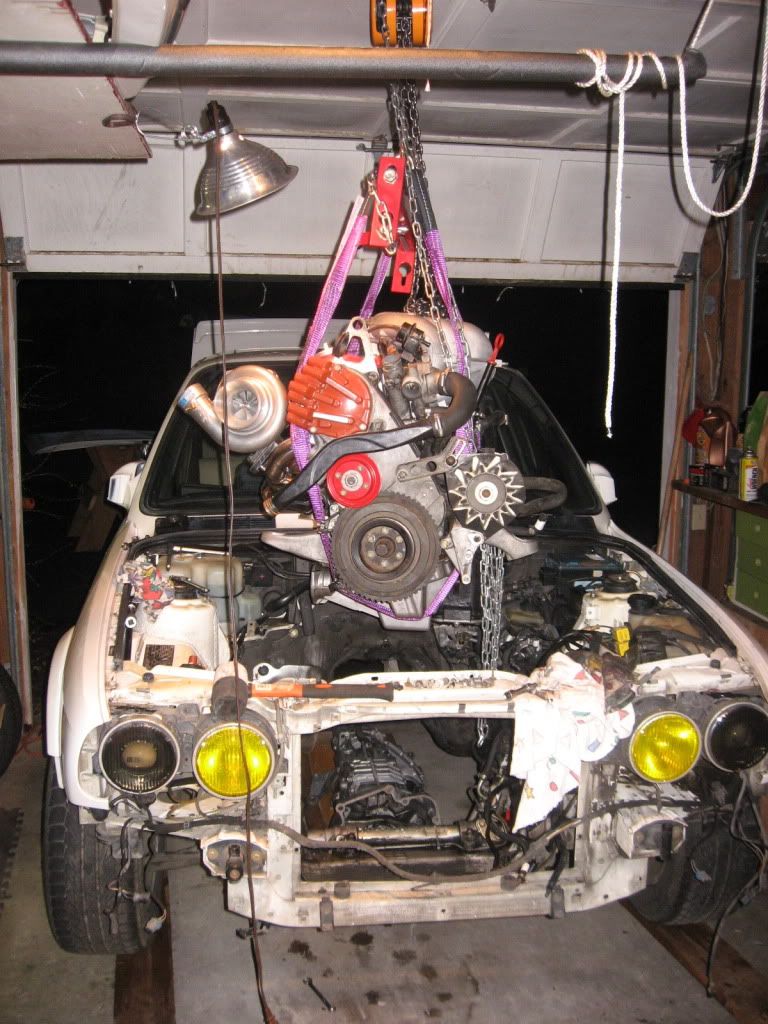 Thats all for now. more and frequent updates to come!
PS if any one has a bucket seat or two hit me up. dont have to be pretty just cheap.