After discovering that my previous project car had a terminally bent frame I found this in the local ad paper. $1000 later-
I introduce my new backup car/project, a 1986 325 Cosmosblau Sedan with a 5spd. Though driving it home was a bit frightening due to very bad ball joints, defunct speedo, and failing clutch slave cylinder, I love this car already. Despite those issues it runs great and the perfectly straight and rust free body make up for everything else, Though the paint has seen better days, the car seems to have zero body work. Odometer died at 116k, carpet is what I would consider toxic, paint is faded, and the engine bay is probably one of the dirtiest I've seen. Enough with words, on to photos. If you would like to just browse all current photos just check out the photobucket here:
http://s139.photobucket.com/albums/q...DVE/86%20325e/
As I purchased it on the 19th of December 2012.
Sitting proudly in my swamplike second driveway.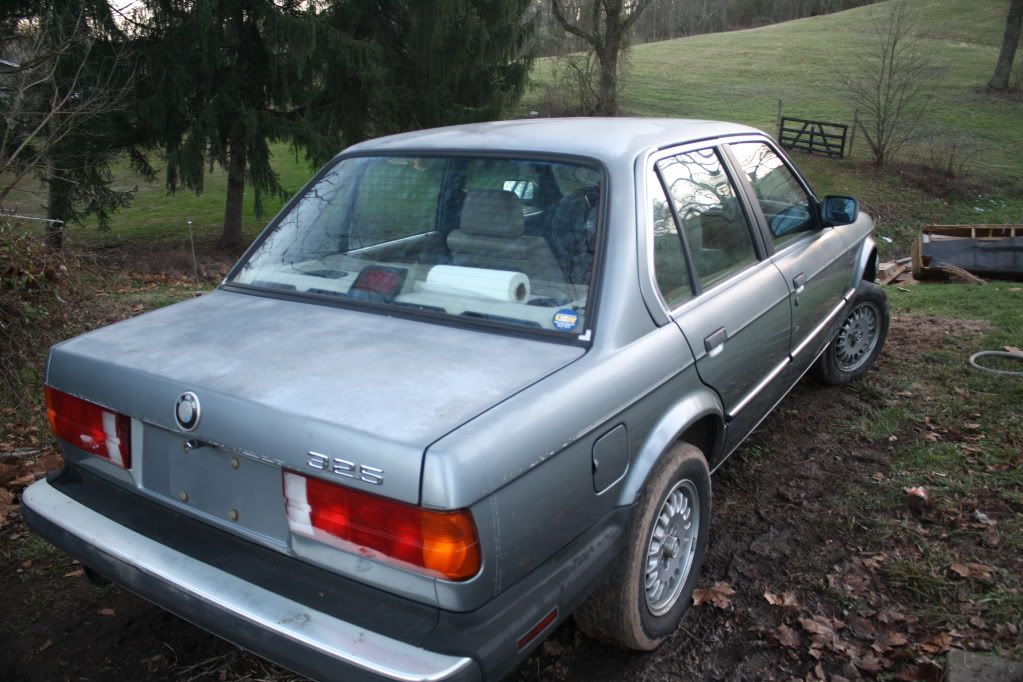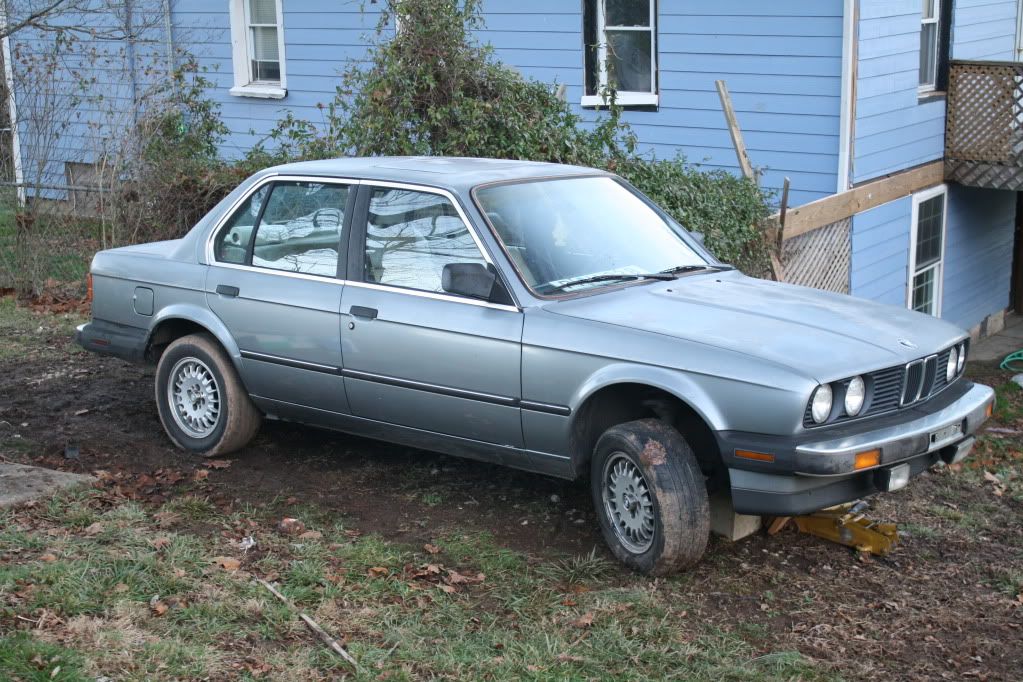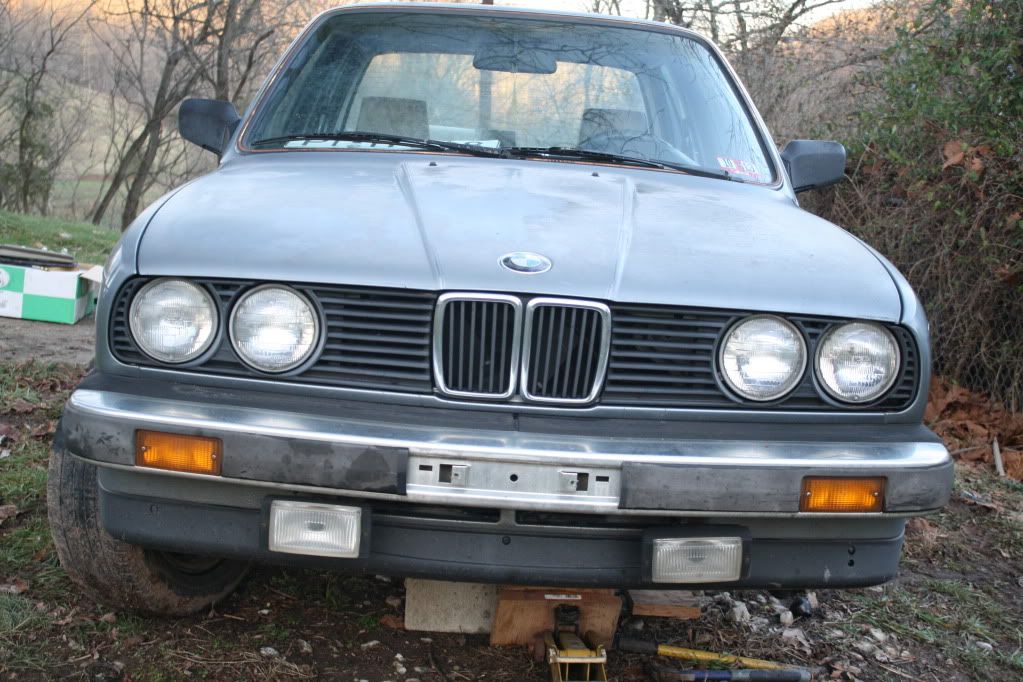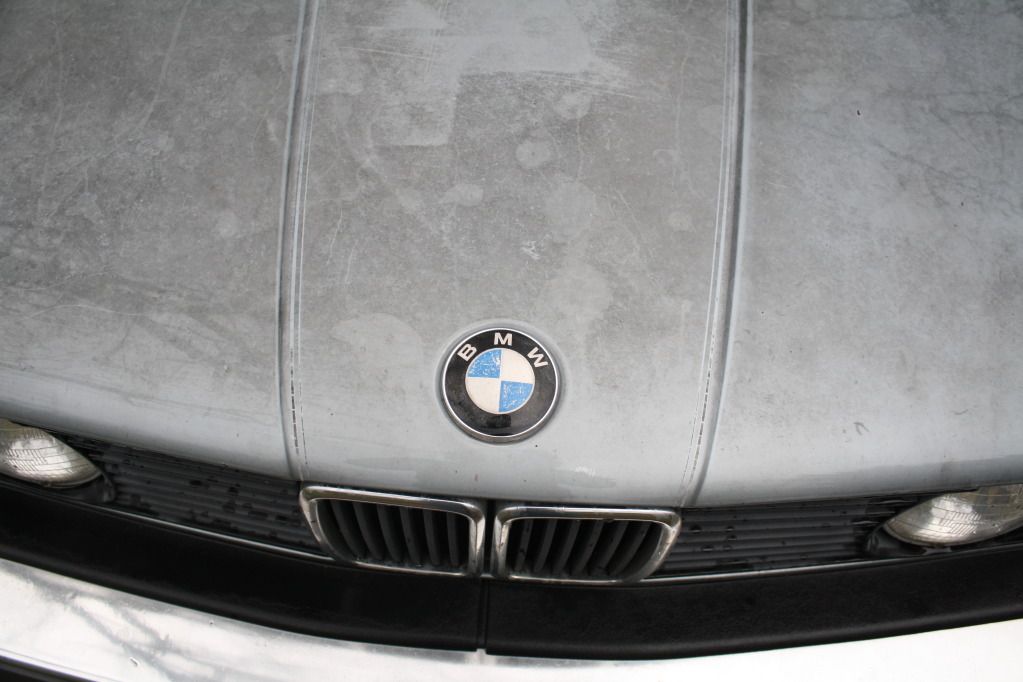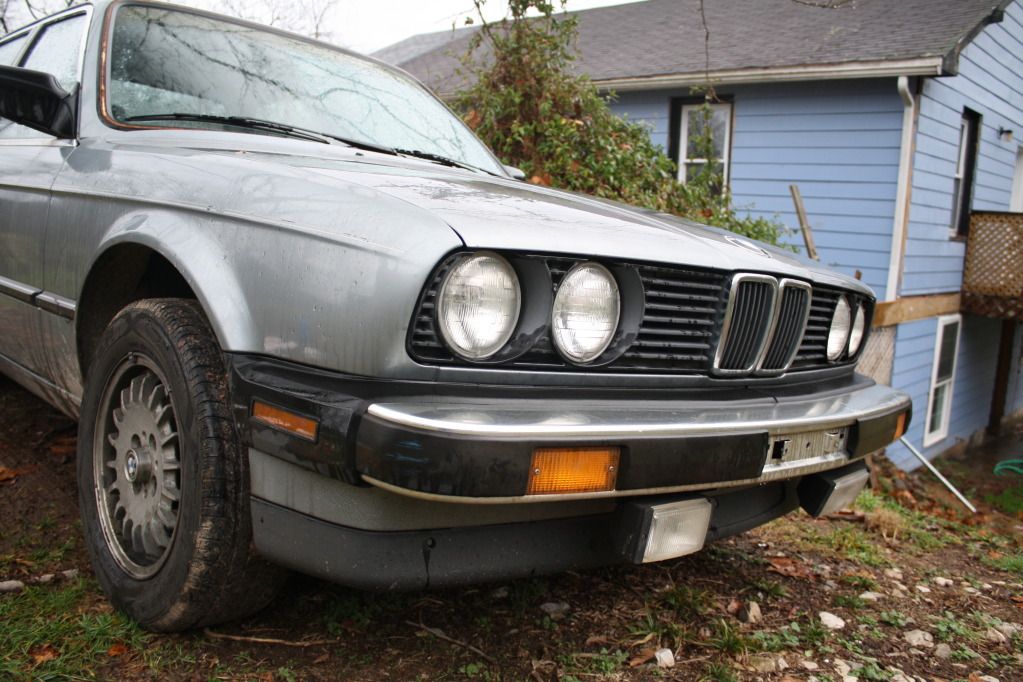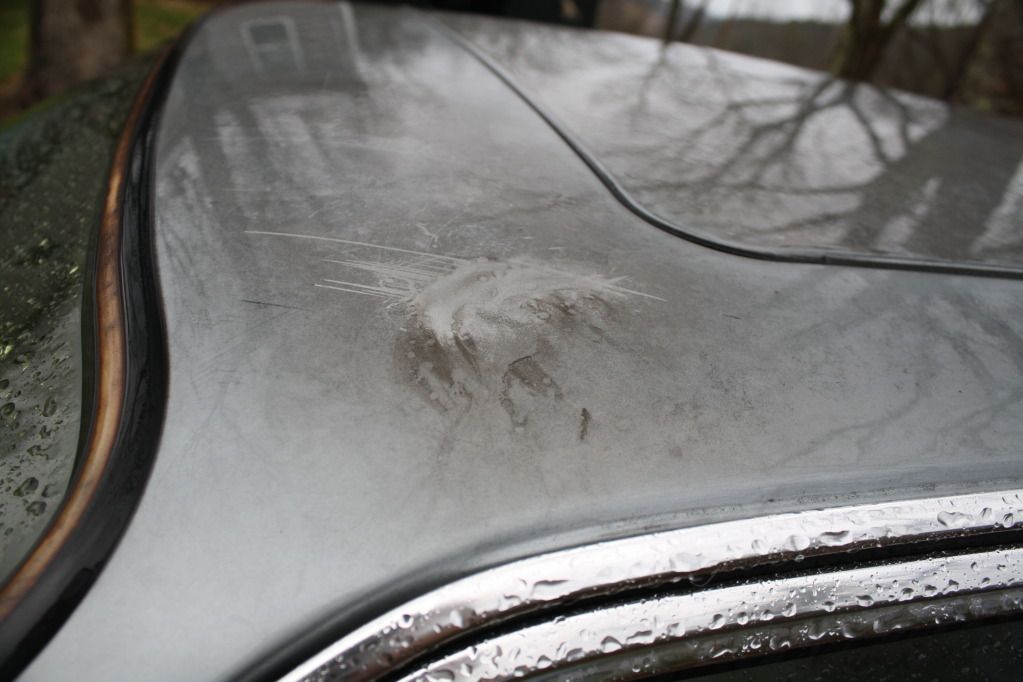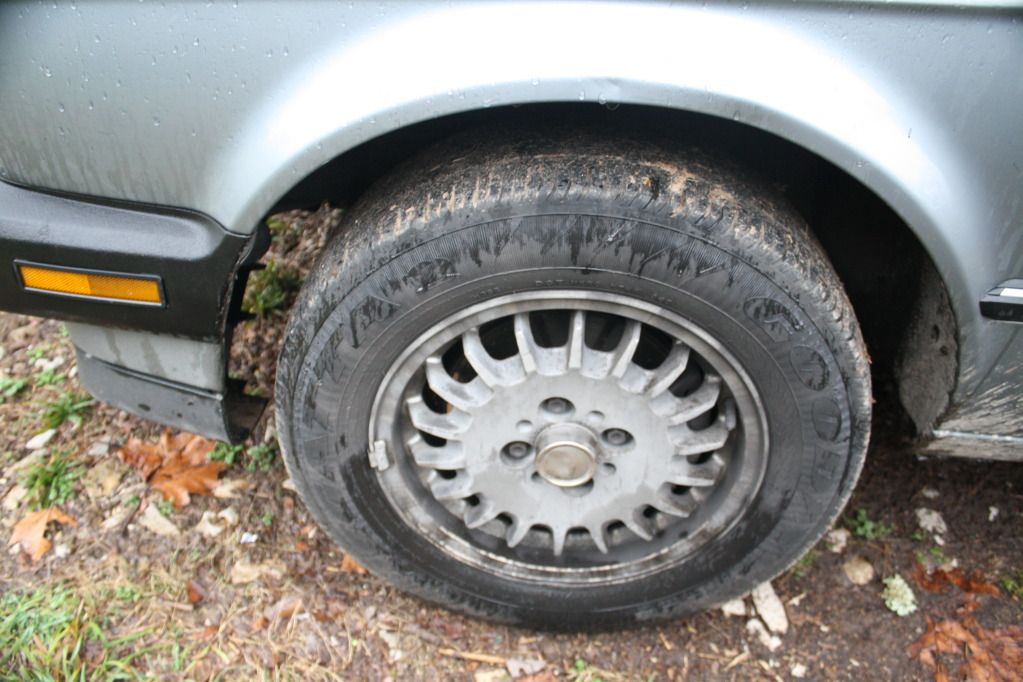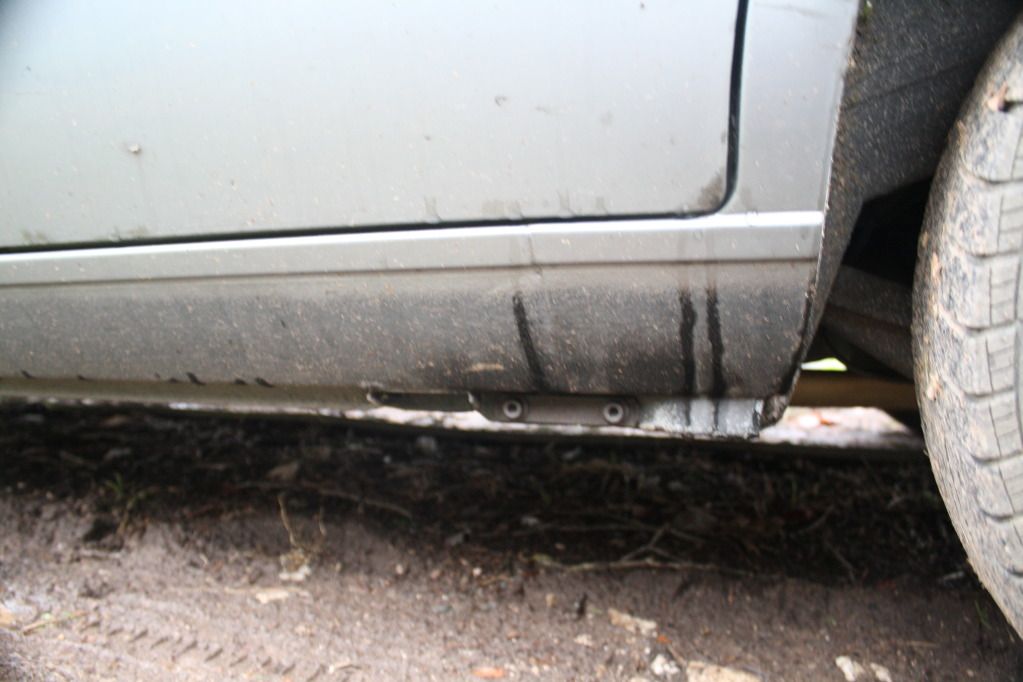 Definitely going to need a new muffler, Sorry about the terrible photo. It was drizzling outside and a bit difficult to take pictures. I could have been patient and waited till the rain stopped but no, that just isn't my style.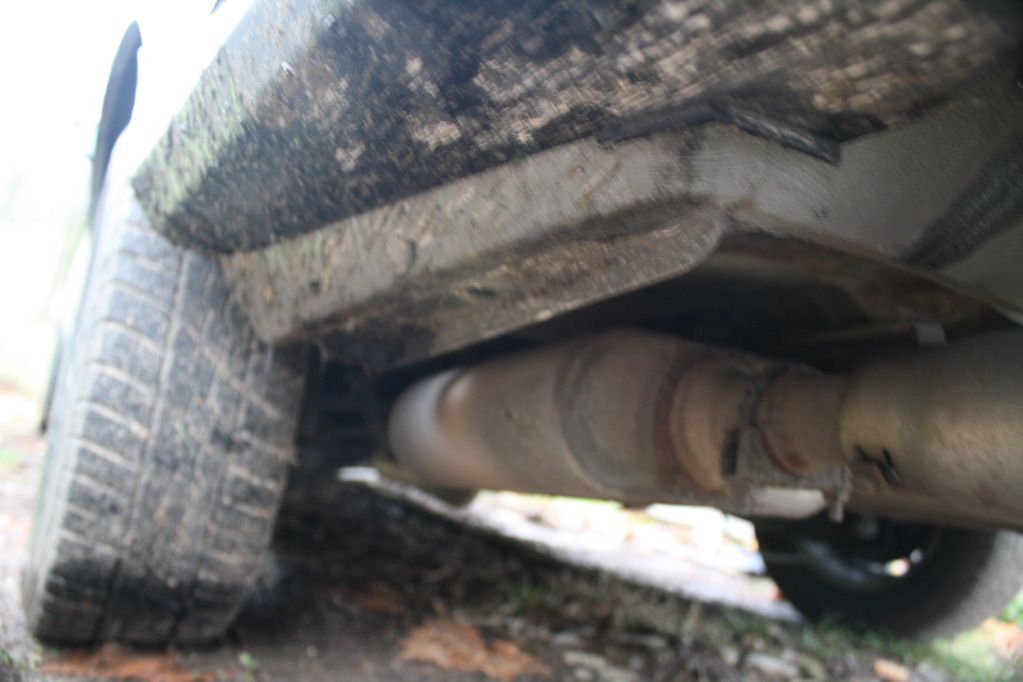 Super rust free tow hook area, not sure how that happened but I'm happy about it.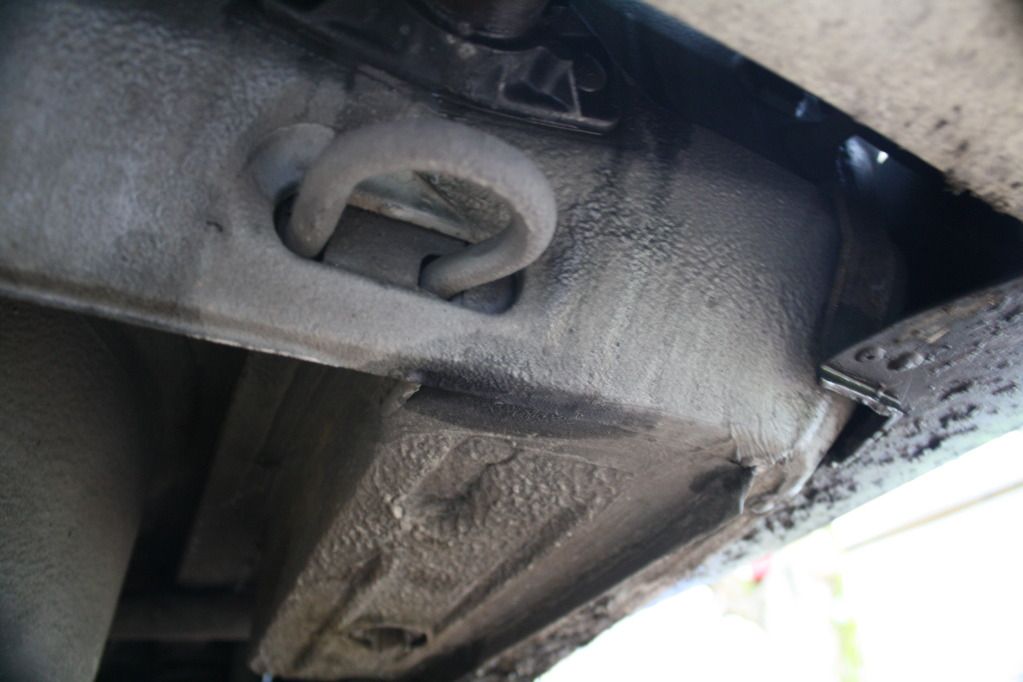 Some engine bay shots, everything is covered with a thick layer or dust. Looks like somebody sprayed down the entire engine bay with penetrating oil and it just collected dust like a magnet.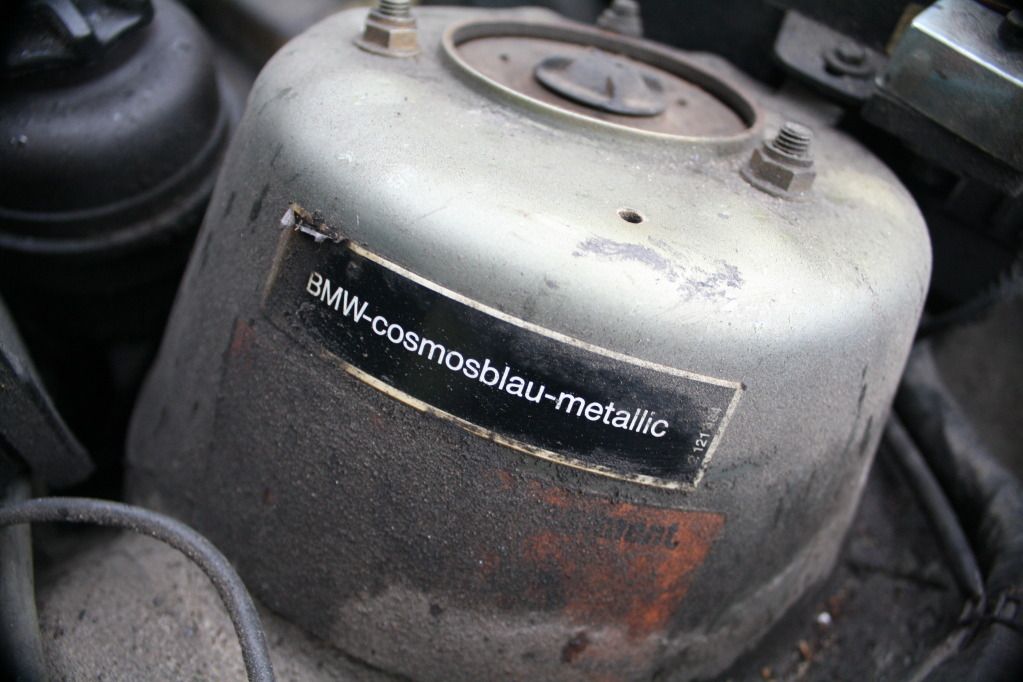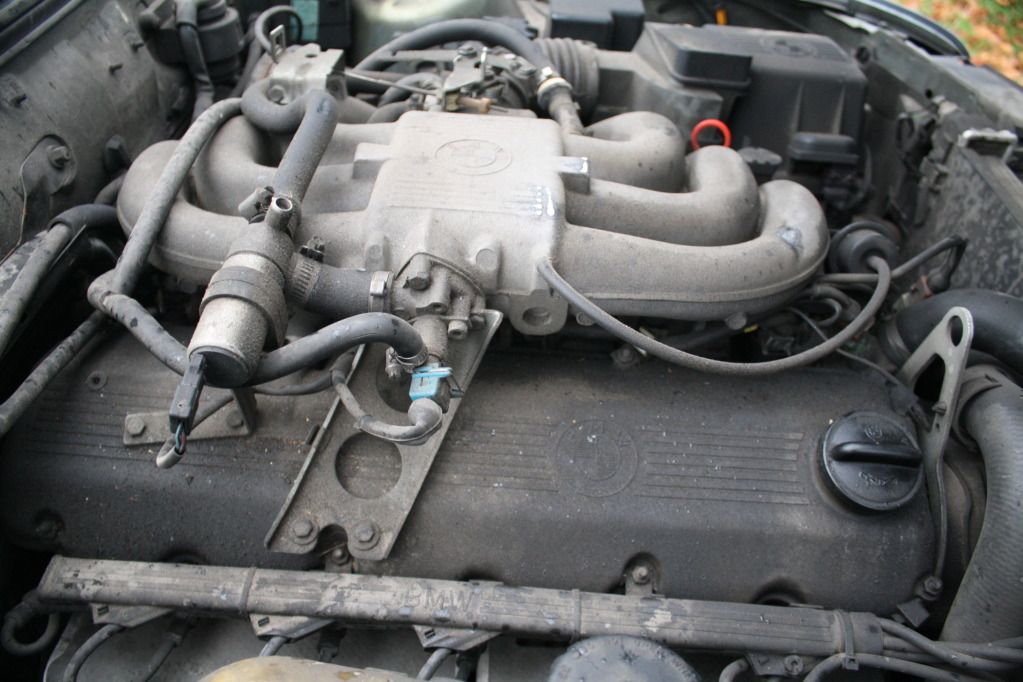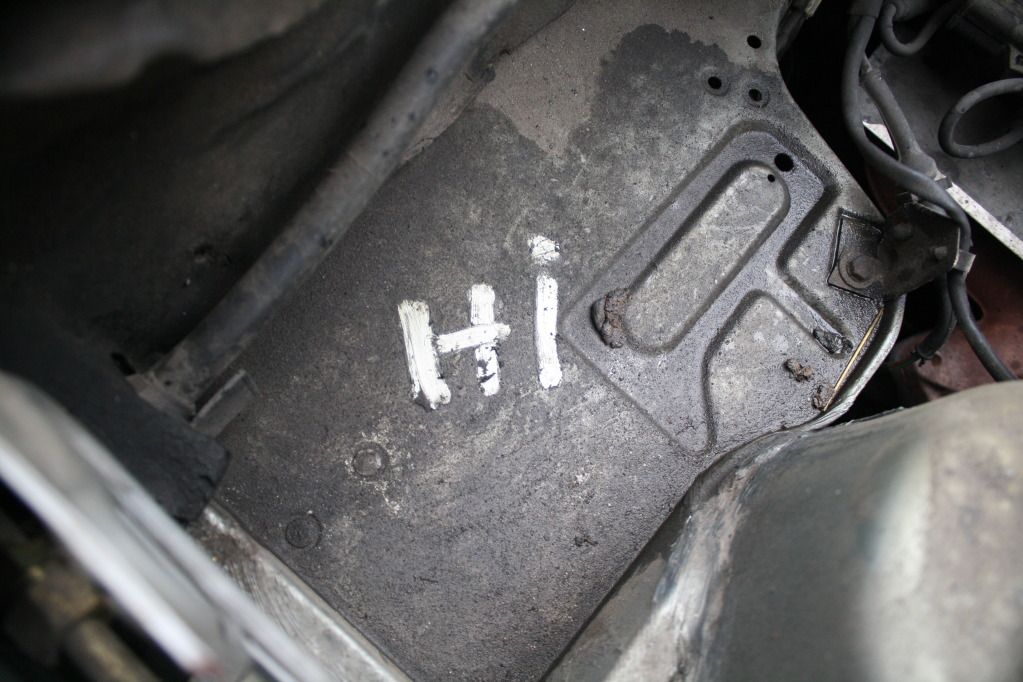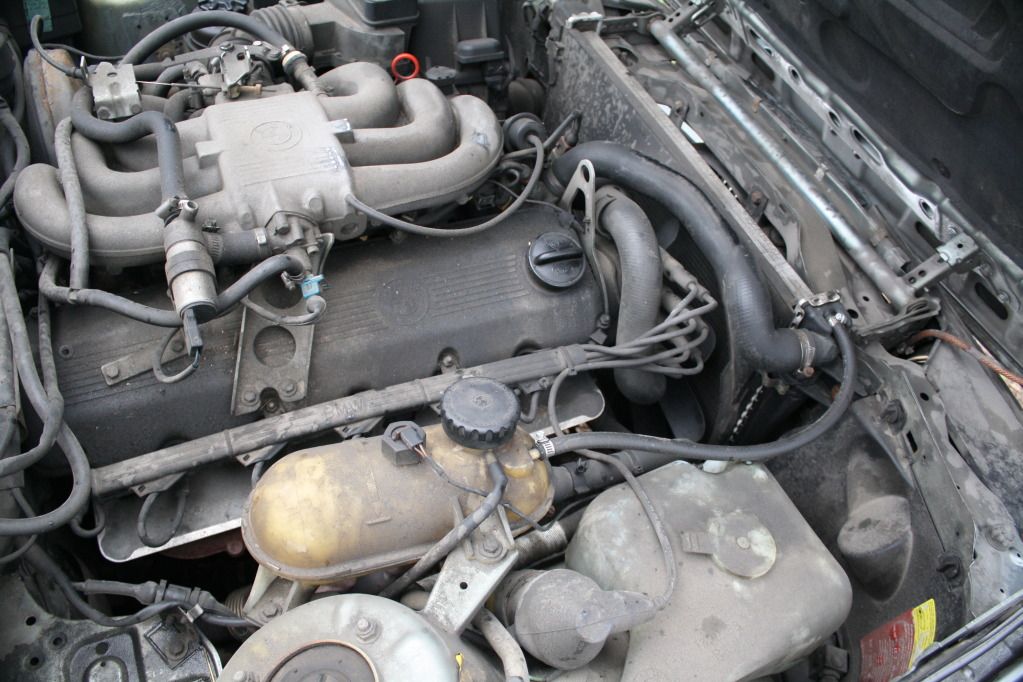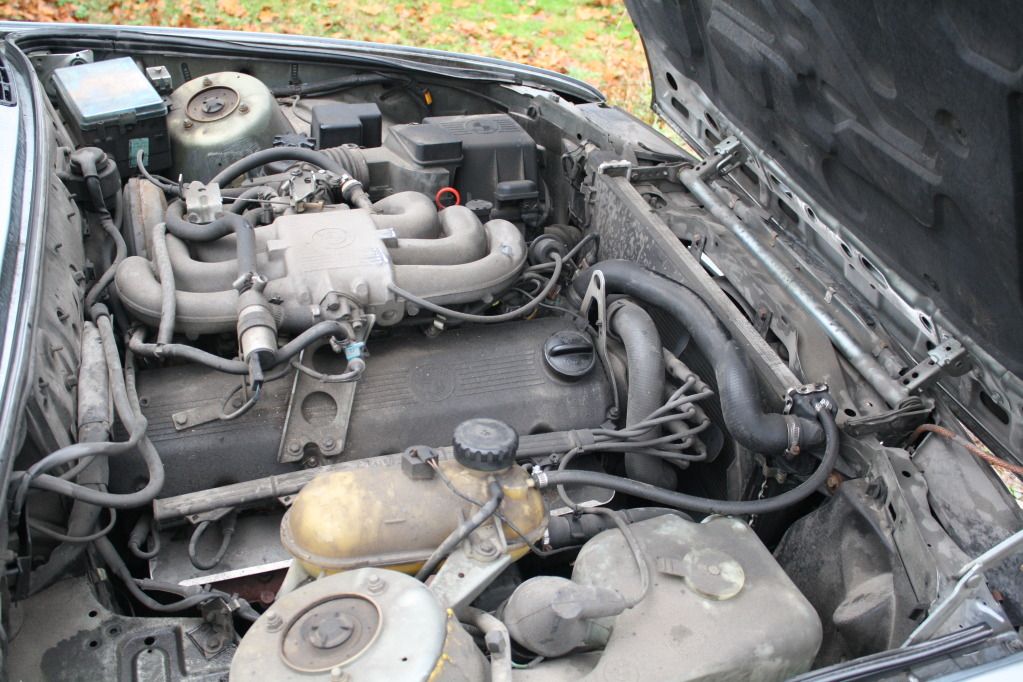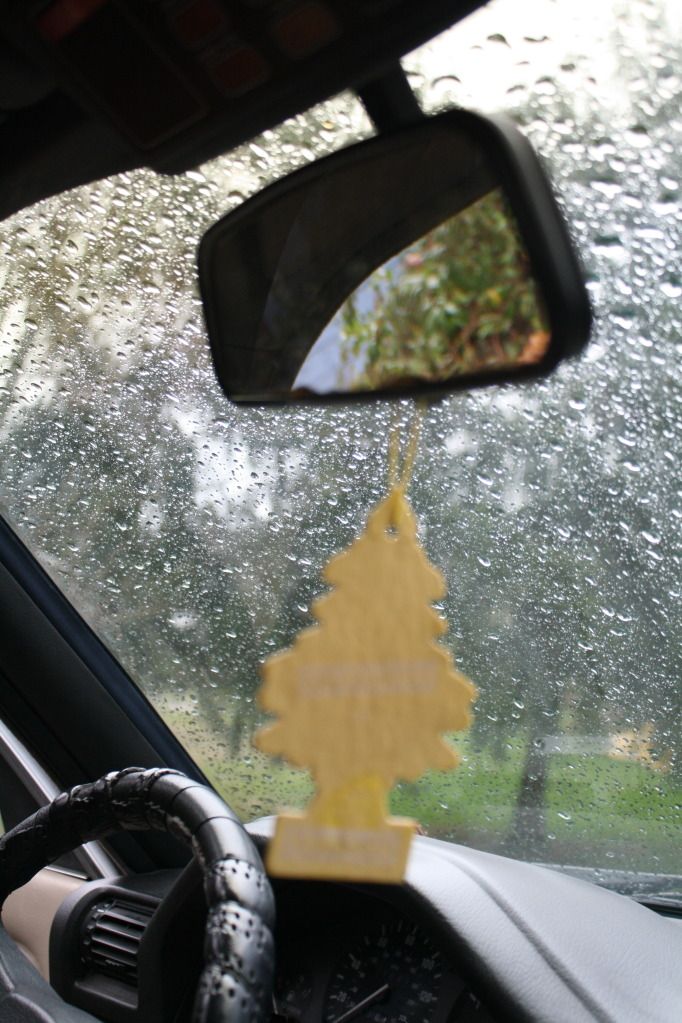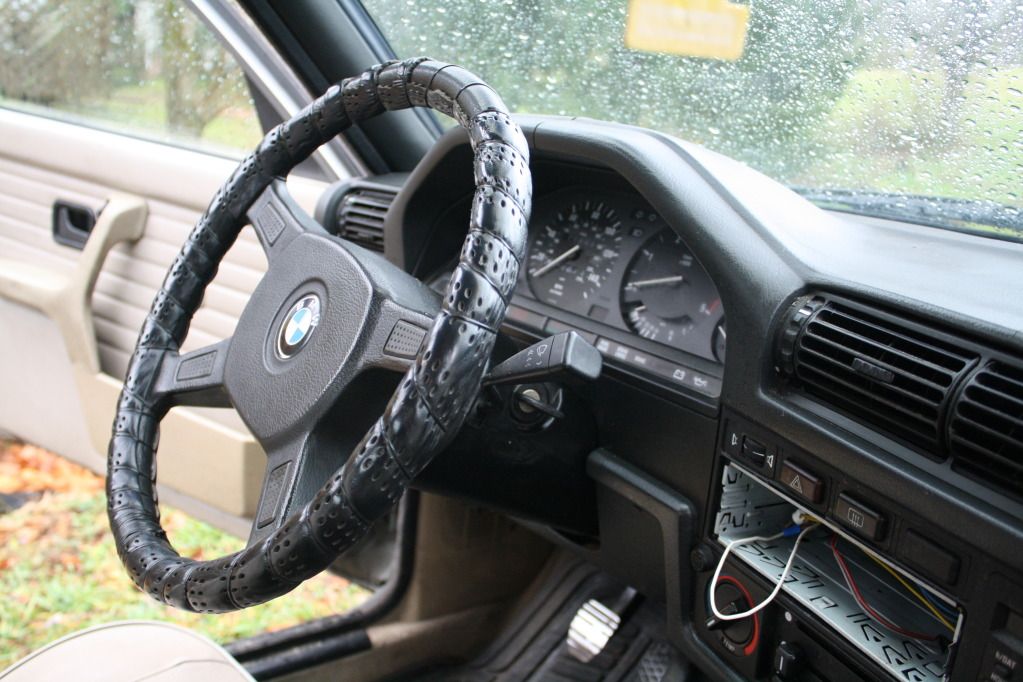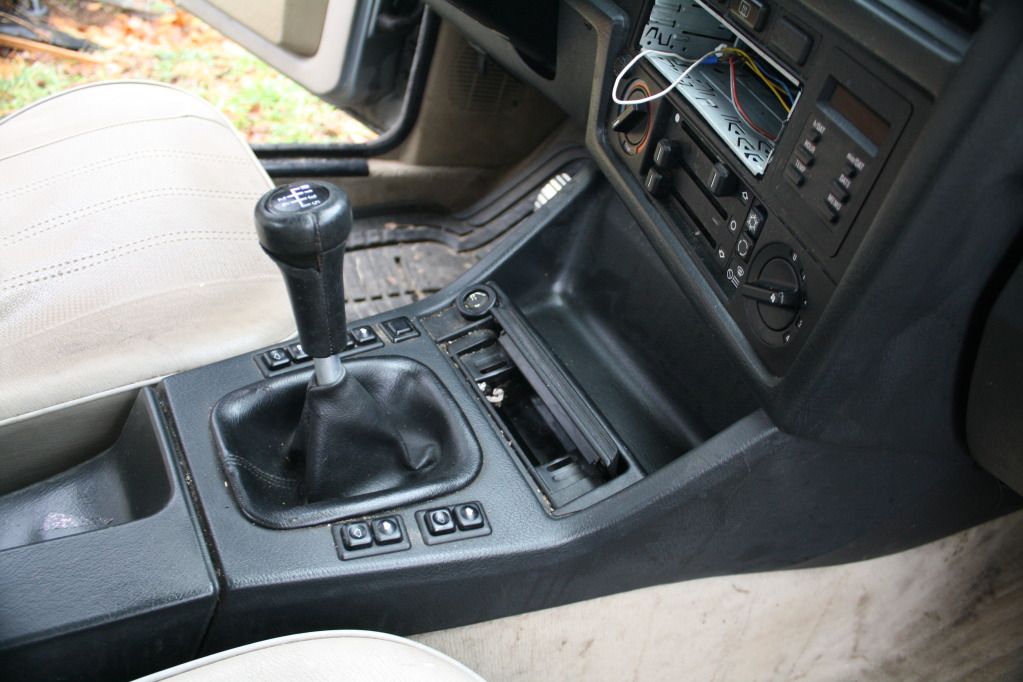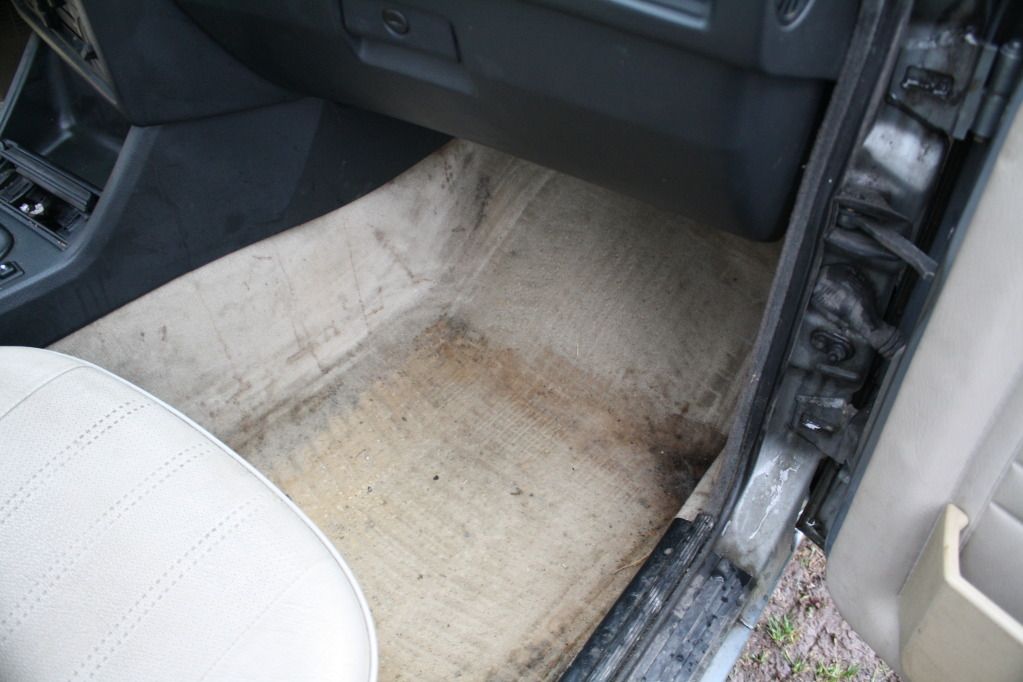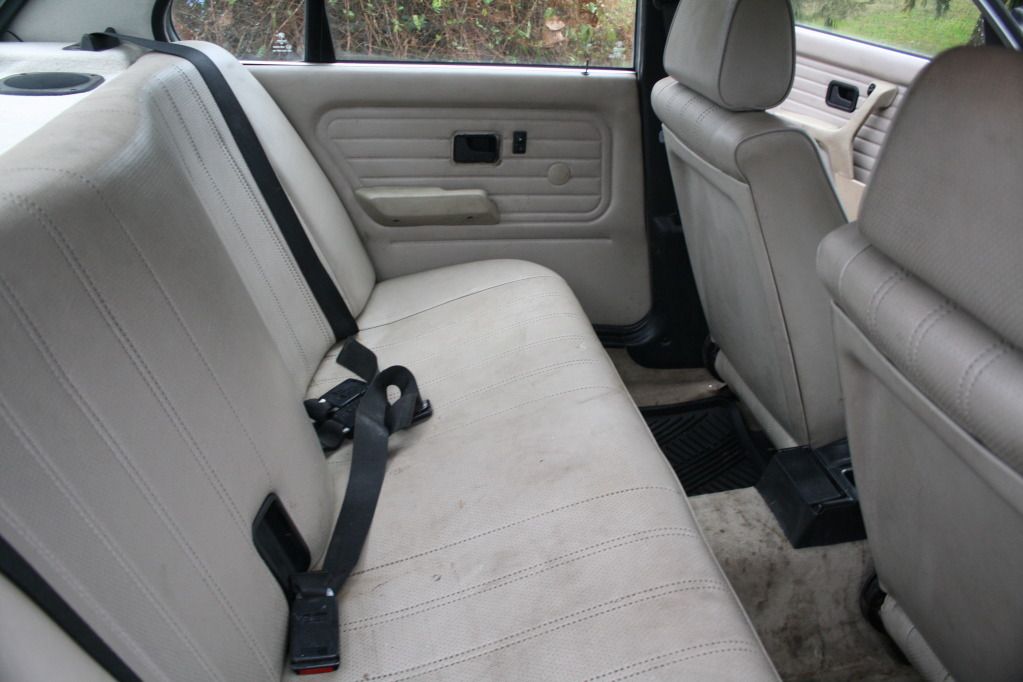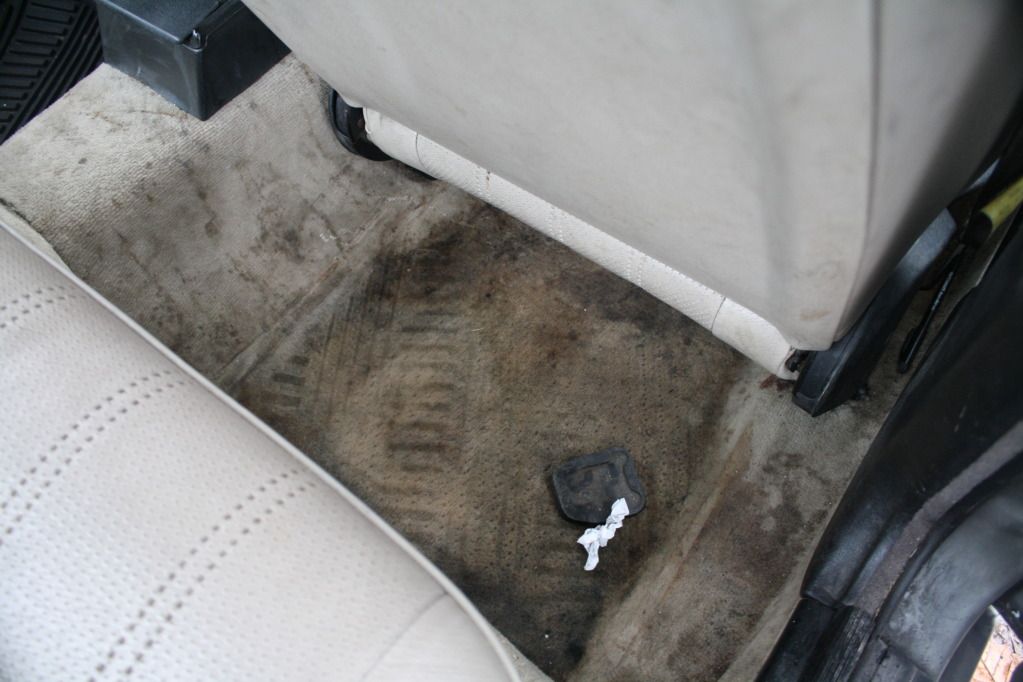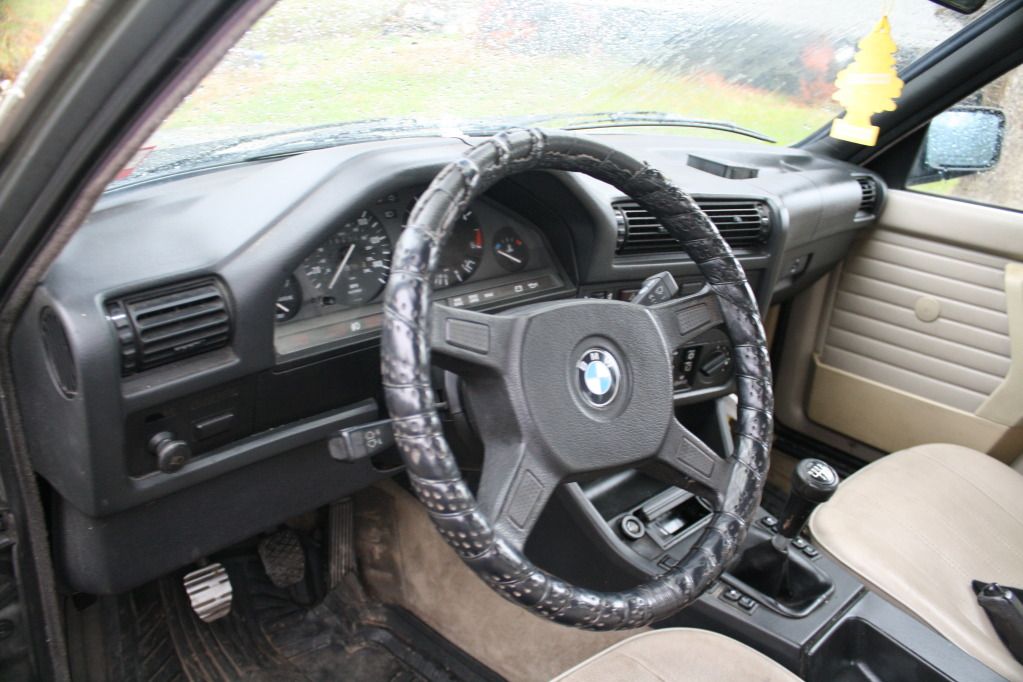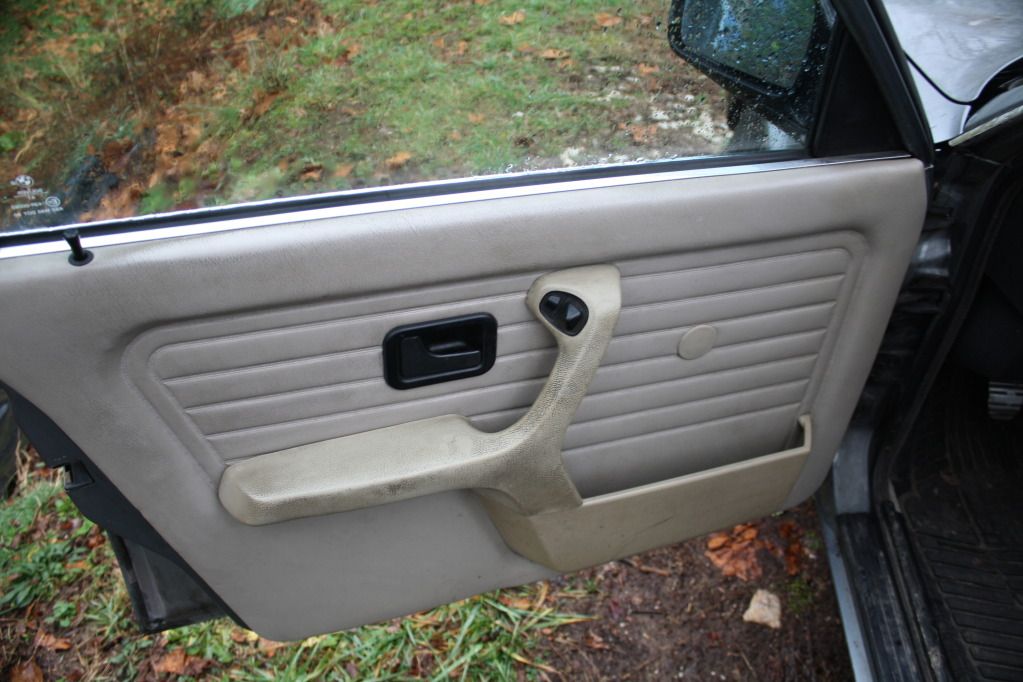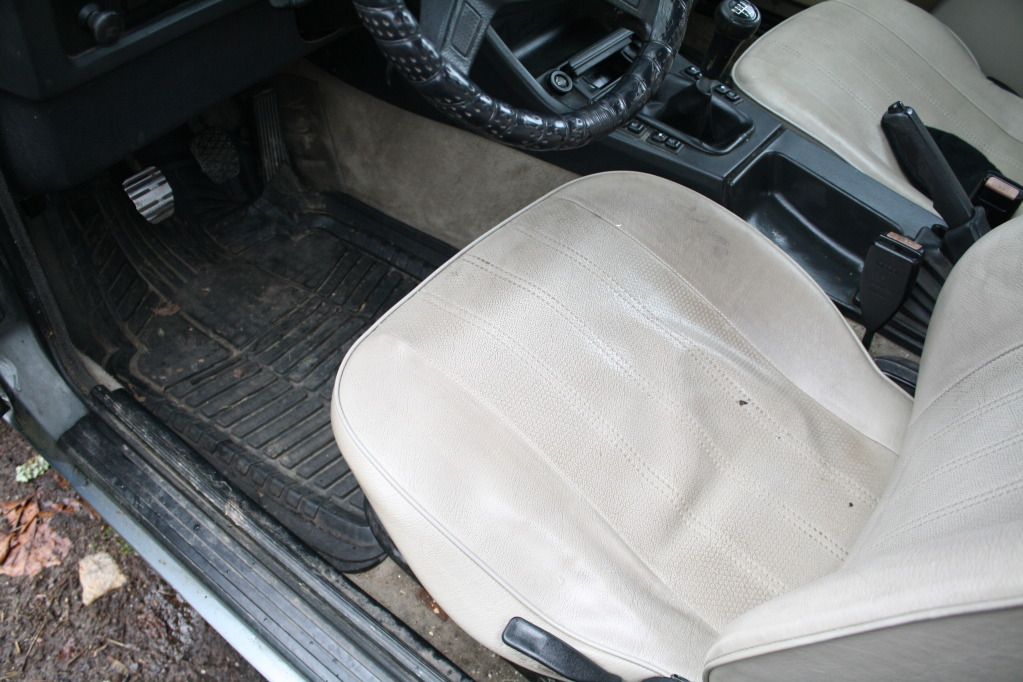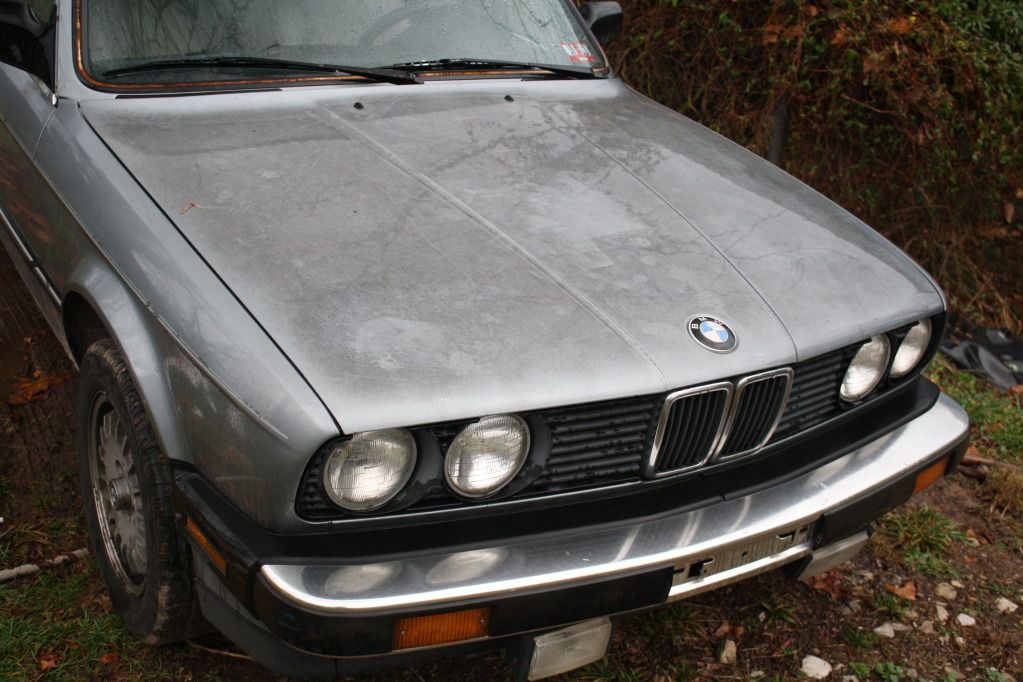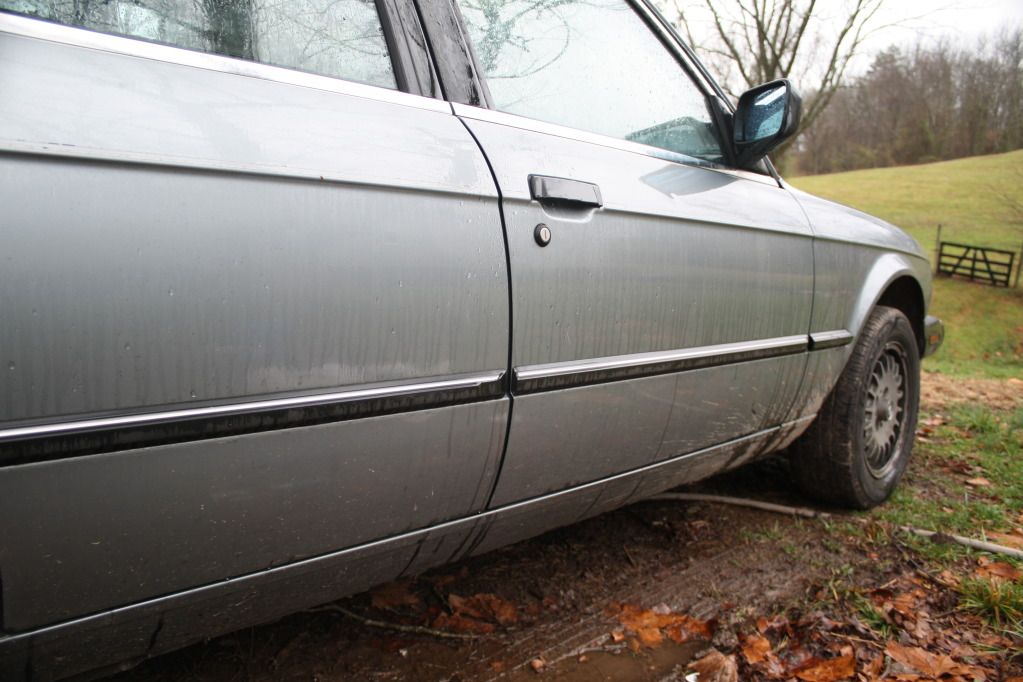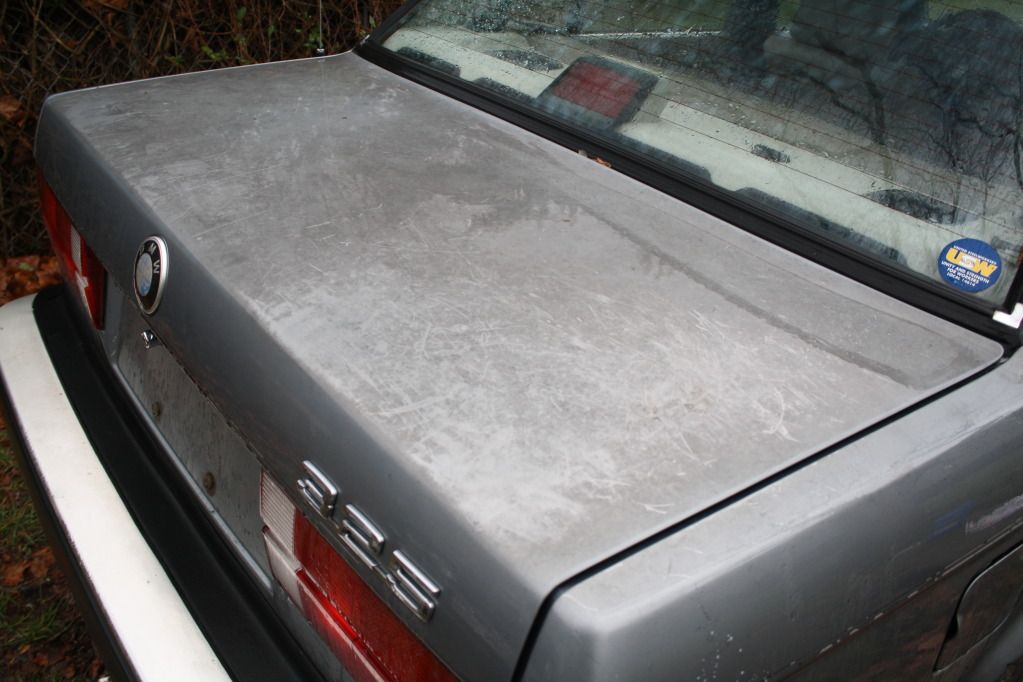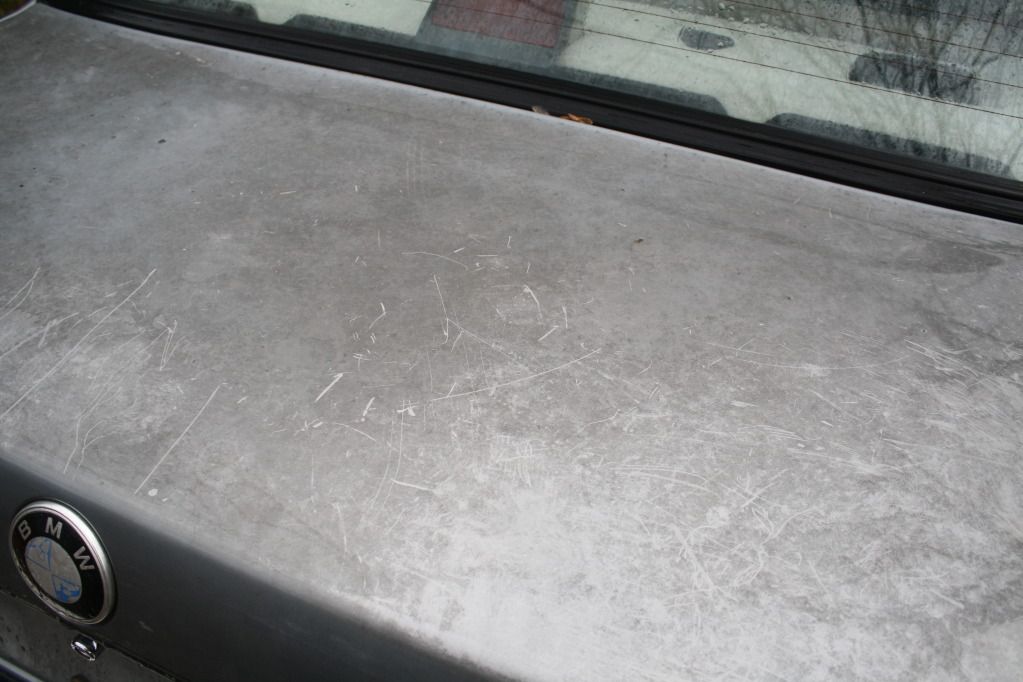 Nice cracked tail, soon to be repaired.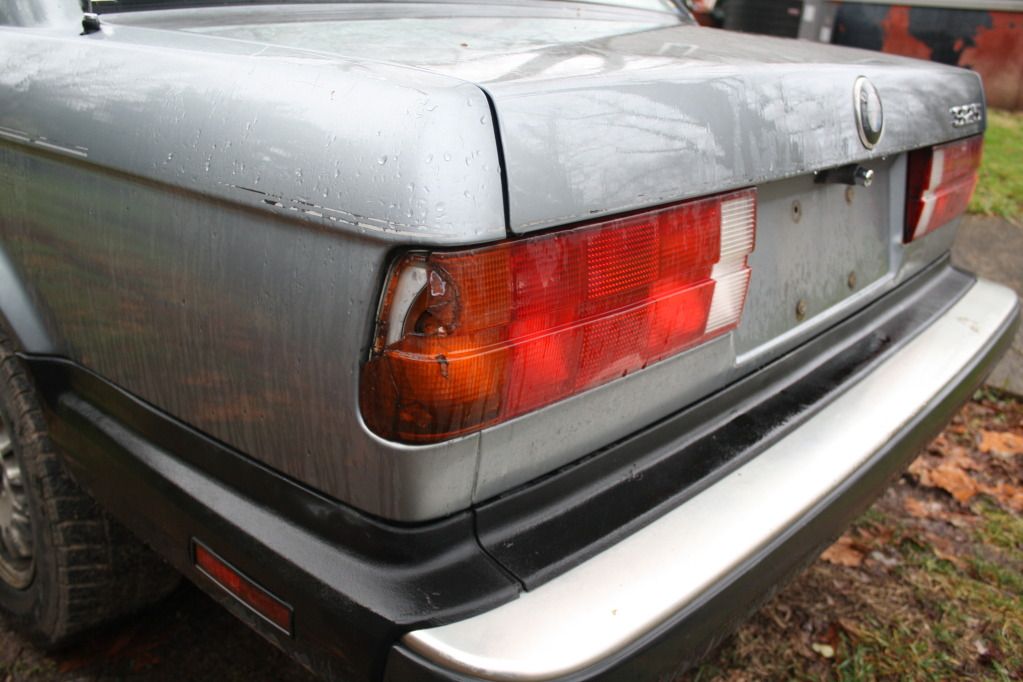 Second round of pics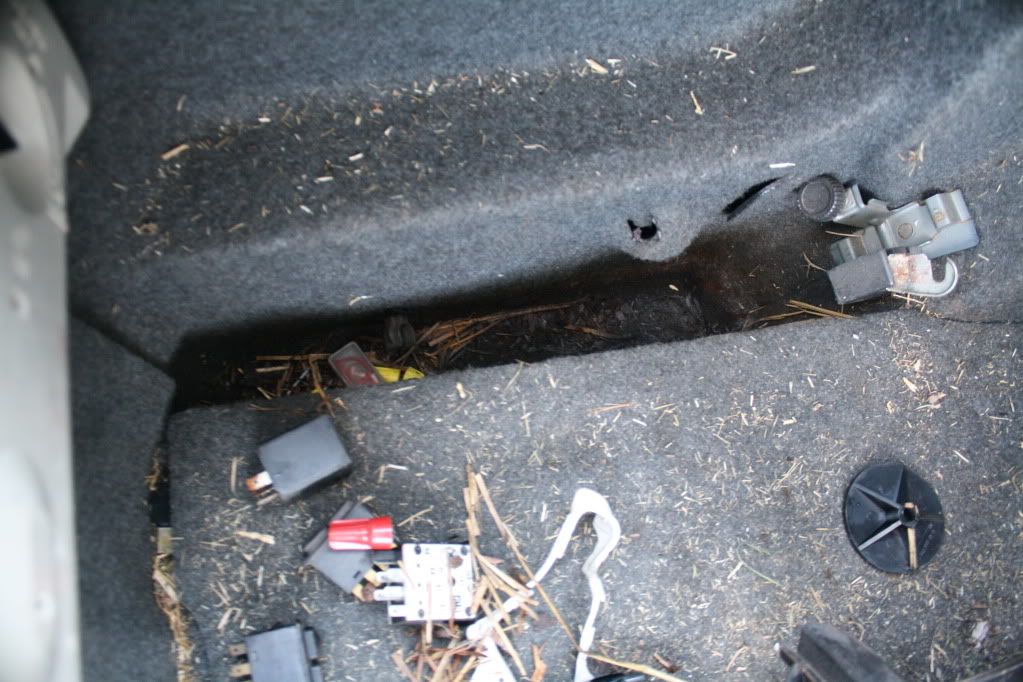 Exterior shots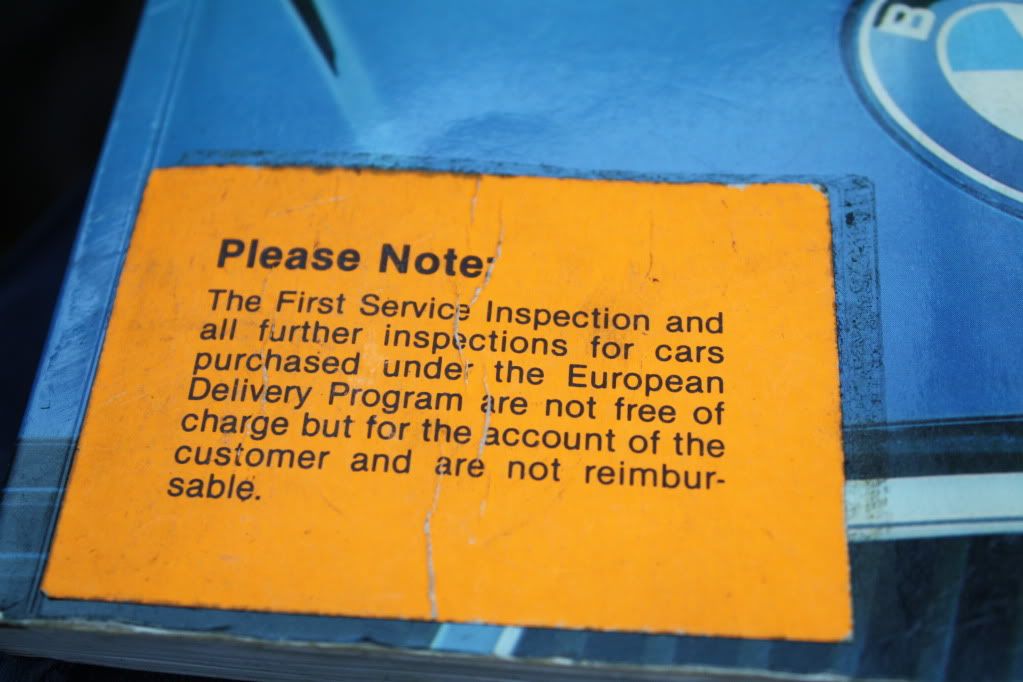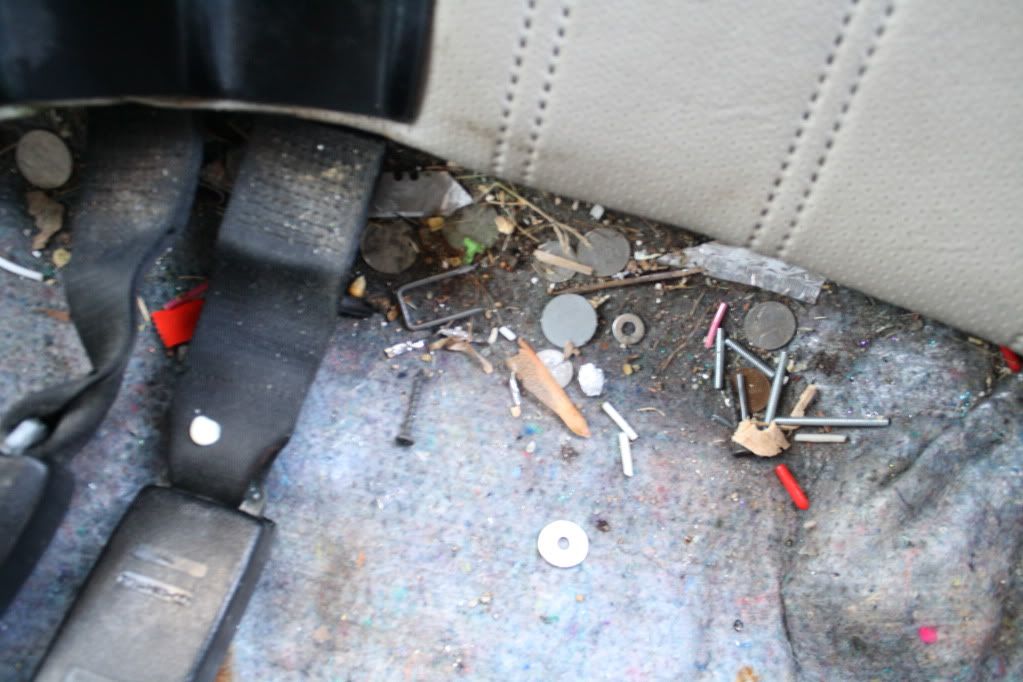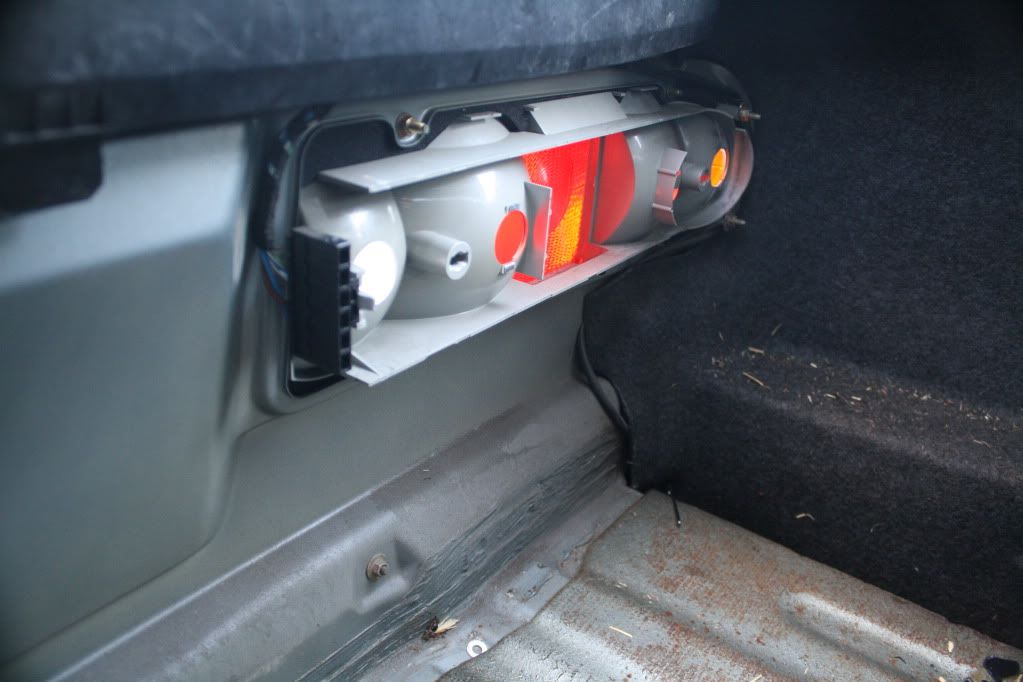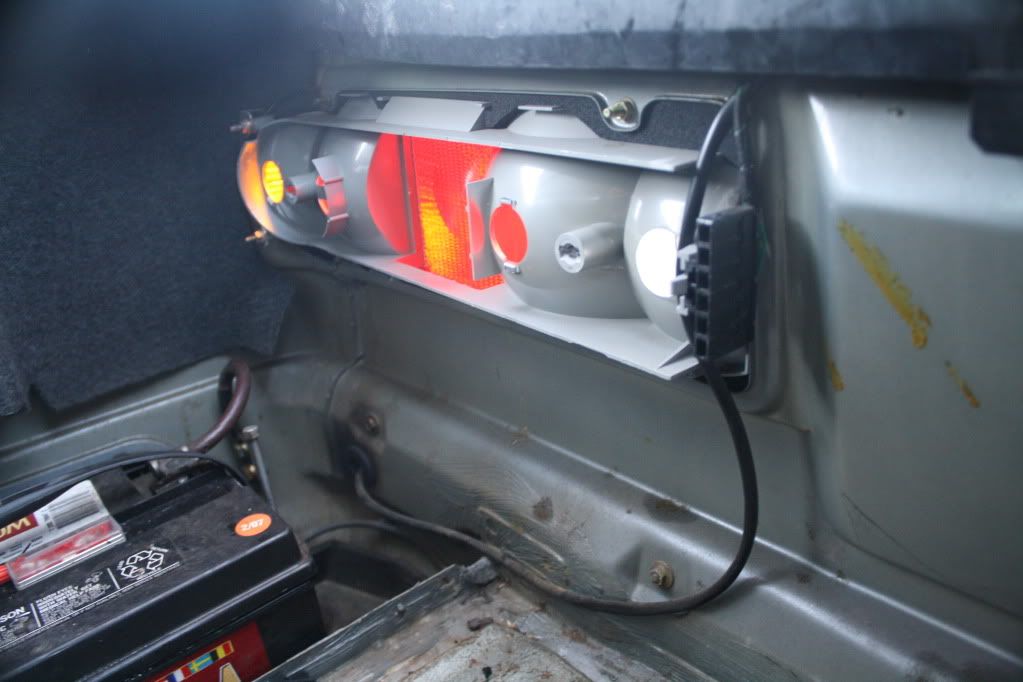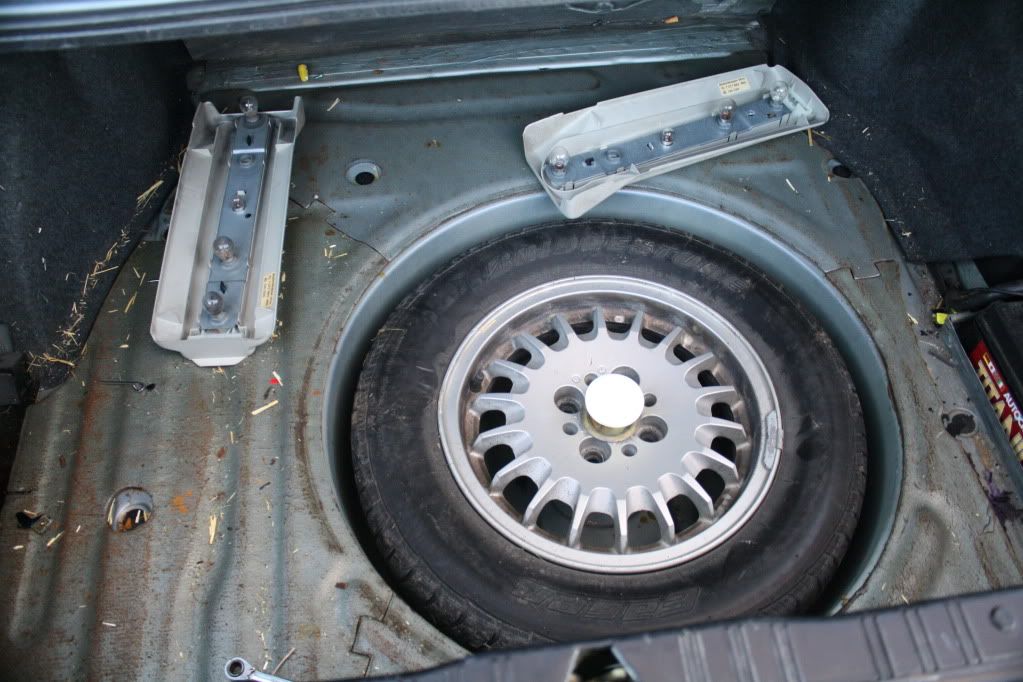 I've been wanting a early model for a while and I think this car will fill that void nicely. As for direction of this project, I don't have one, I'm just going to figure it out as I go. Though, It will not be an "E" for very long...
This car will be an organ donor in the near future.