Thought I'd make a new thread to sort of introduce the new car. I've posted some pics, but this is more where I'd like to track my progress on it.
Specs quoted from other thread: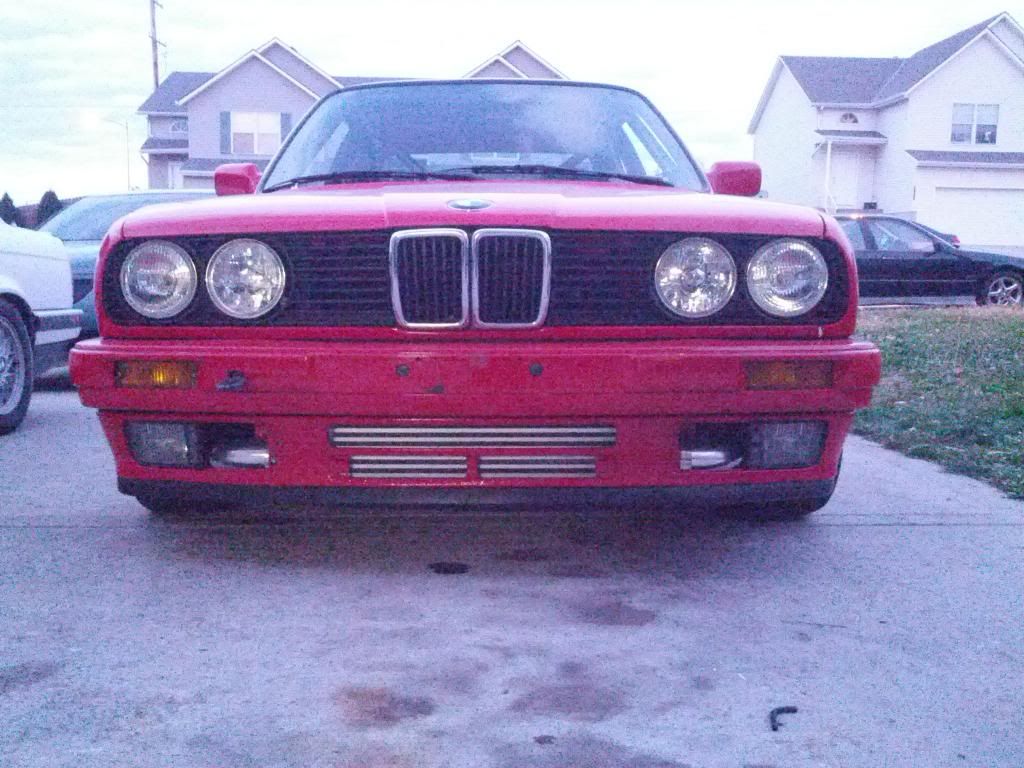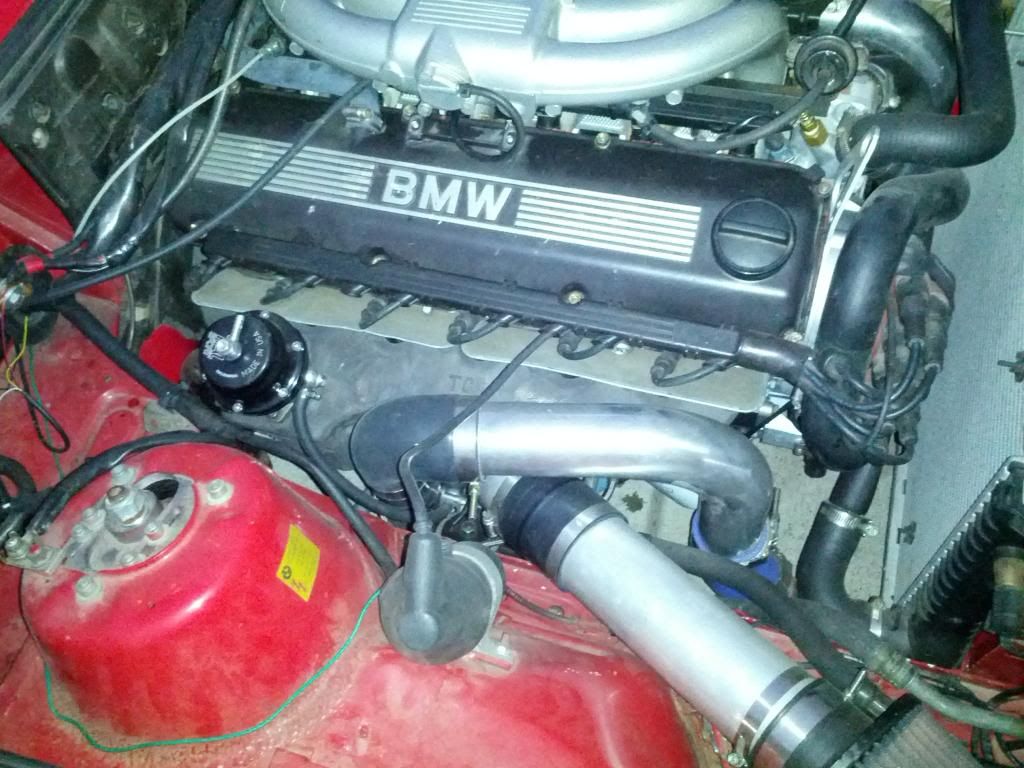 1990 325i
- ITS Spec SCCA Racecar
- Bilstein Sports
- GC Coilovers (550f/750r)
- 22mm/19mm sway bars with adjustable spherical droplinks
- Poly everything
- Megasquirt V1 PNP
- TCD T04e turbo (46trim, .58a/r)
- TCD Exhaust Manifold
- TCD 3" Downpipe
- Custom fabricated 3" oval exhaust
- Custom external wastegate dump
- Custom intercooler setup using a Bar & Plate Intercooler w/ 2.5" aluminum pipe and T-Bolt Clamps (provisions for BOV and IAT welded in)
- Custom aluminum intake w/ K&N filter
- TiAL 38mm Wastegate
- TiAL 50mm BOV
- MegaSquirt 3 Plug & Play ECU with GM IAT and Variable TPS
- 30lb/hr Injectors
- Walbro 255
- SS oil feed line with tapped oil filter housing bolt
- Oil drain hardware and hose / tapped oil pan
- Modified motor mount to fit TCD turbo inlet placement
- new turbo blanket (not installed yet)
- new Walbro In-Tank Fuel Pump (not installed yet)
- Innovate LC-1 with 'DB' A/F Gauge
- Stewart Warner 2-5/8" 30inHg-15psi Boost Gauge
- 6 puck sprung disk w/ resurfaced flywheel
My current project list for the car is as follows:
- Drain fuel tank
- Oil Change
- Install boost controller
- Install Z3 steering rack/tie rods
- Alignment
- Wire aux fan
- Install ARP studs
- Battery box/tie downs
- Tune
I've been pretty busy with other repairs on the daily so I haven't really dedicated any time to this guy just yet. So far:
- Installed Garagistic Tie down hooks
- New hood shock
- New Battery
- Hooked computer up to verify the tune
Anyway, more pics: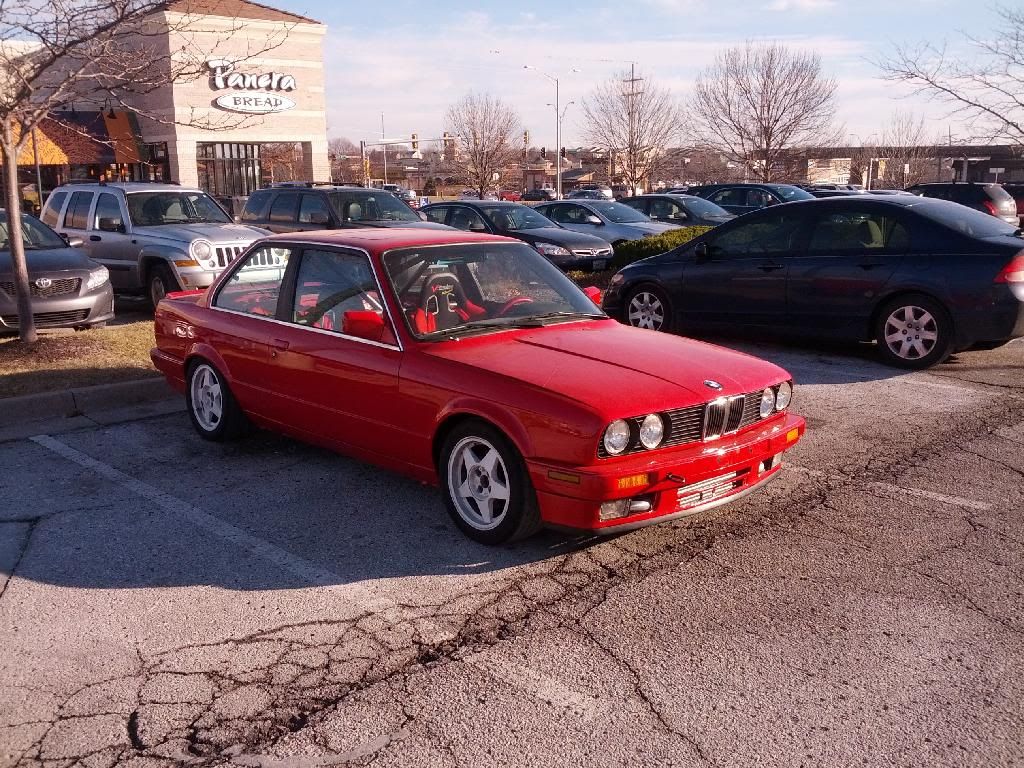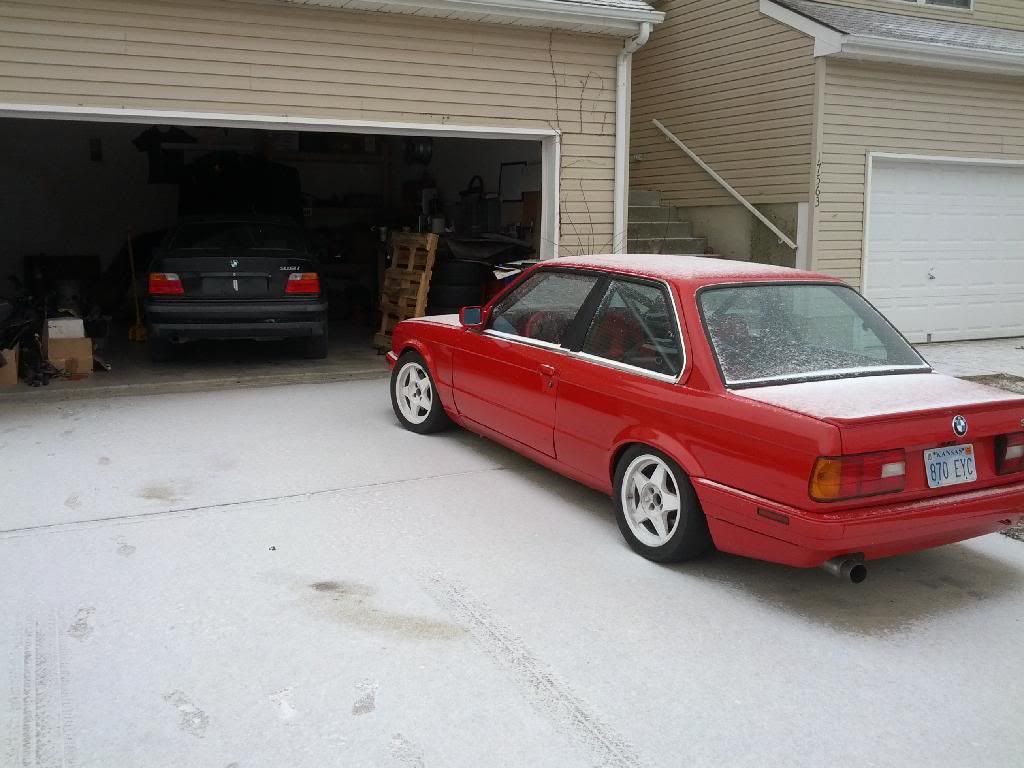 Yeah. It needs a tune. Bad.
:D