I recently picked up a 325ix from Atlanta with an interesting history. The car was purchased by the PO in 2010ish from Denver and driven down to ATL, at which point he decided to clean it up. The car was mostly rust free from what I can tell, but had some previous accident damage that he wanted to address.
Not to bad mouth the PO, but he had a tendency to go a bit over the top with repairs. When he got the car to Atlanta, he took it almost completely apart (cosmetics) and sent it to a body shop. Body show installed a new core support, tail panel (both new from BMW) and did some other minor straightening.
And then the body guy got shot and killed.
The car sat for a few years and was finally brought back home by the PO late 2014/early 2015. It sat on craigslist for a while and I, against my own better judgement, picked it up on 10/17. Previous owner was nice enough to trailer it up from ATL for beer/pizza/gas.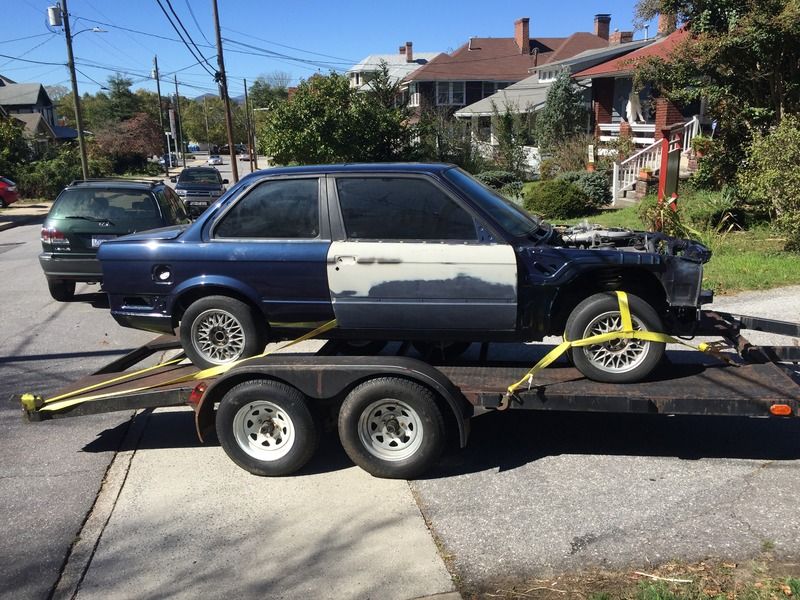 Here is how it showed up, on corded 14 inch BBS, almost no parts installed and not running.
We unloaded his pickup truck into my basement, apartment and yard (insert redneck joke)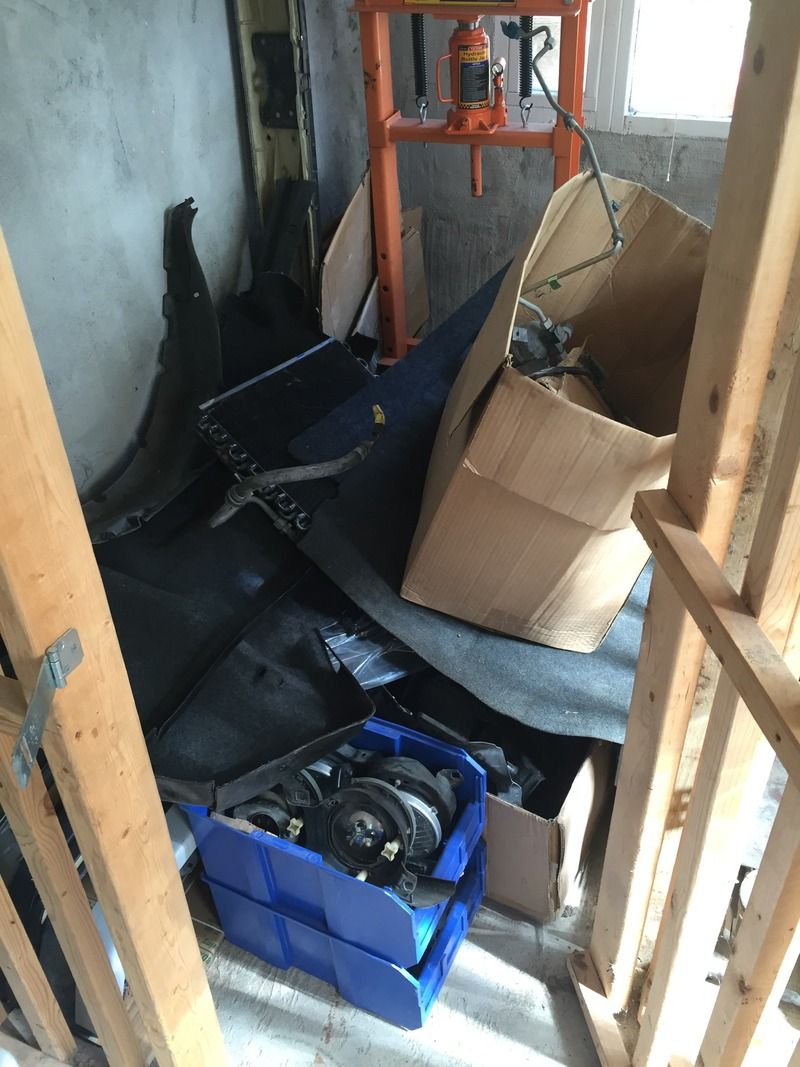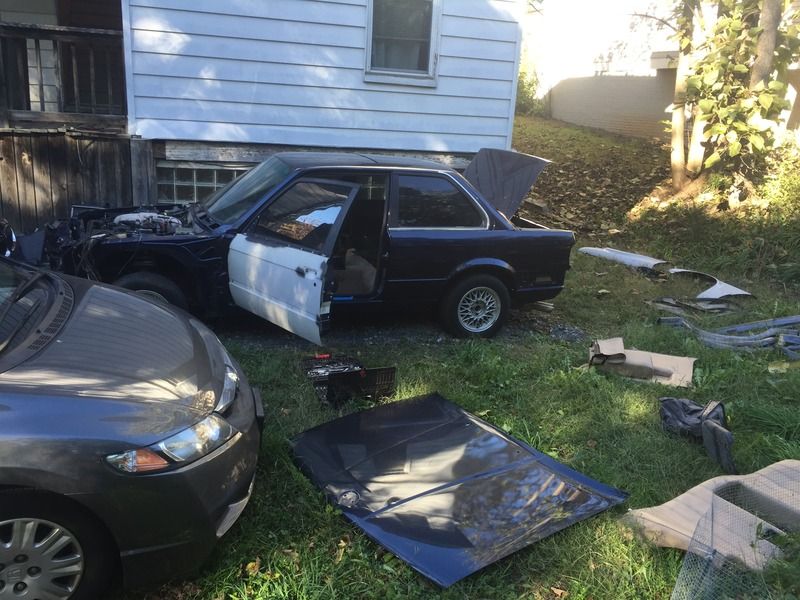 Overwhelmed and slightly annoyed with my latest acquisition, I decided progress would be the only thing to keep my moral up. I started putting the trunk back together, running the wiring harness, tail lights, lock etc.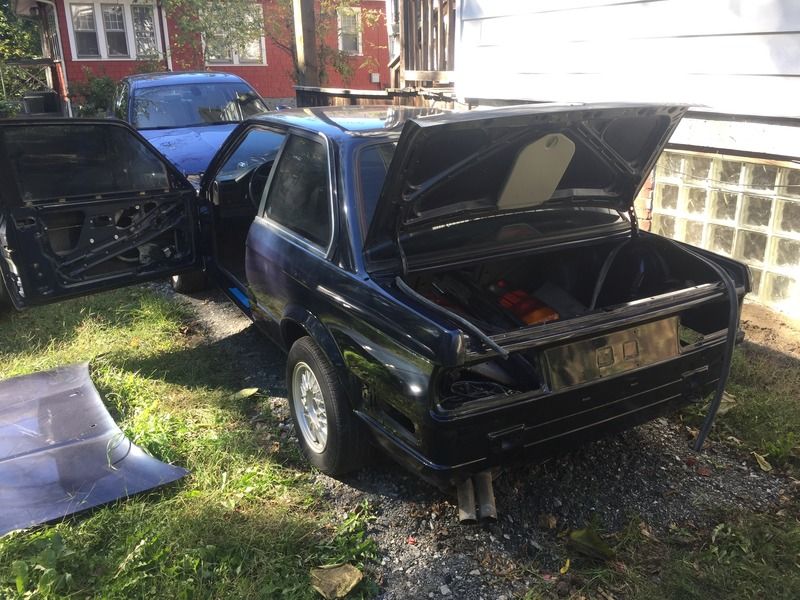 Then headliner/rear windows (I need to come back and finish this up, it started raining so I just stuck the window back in)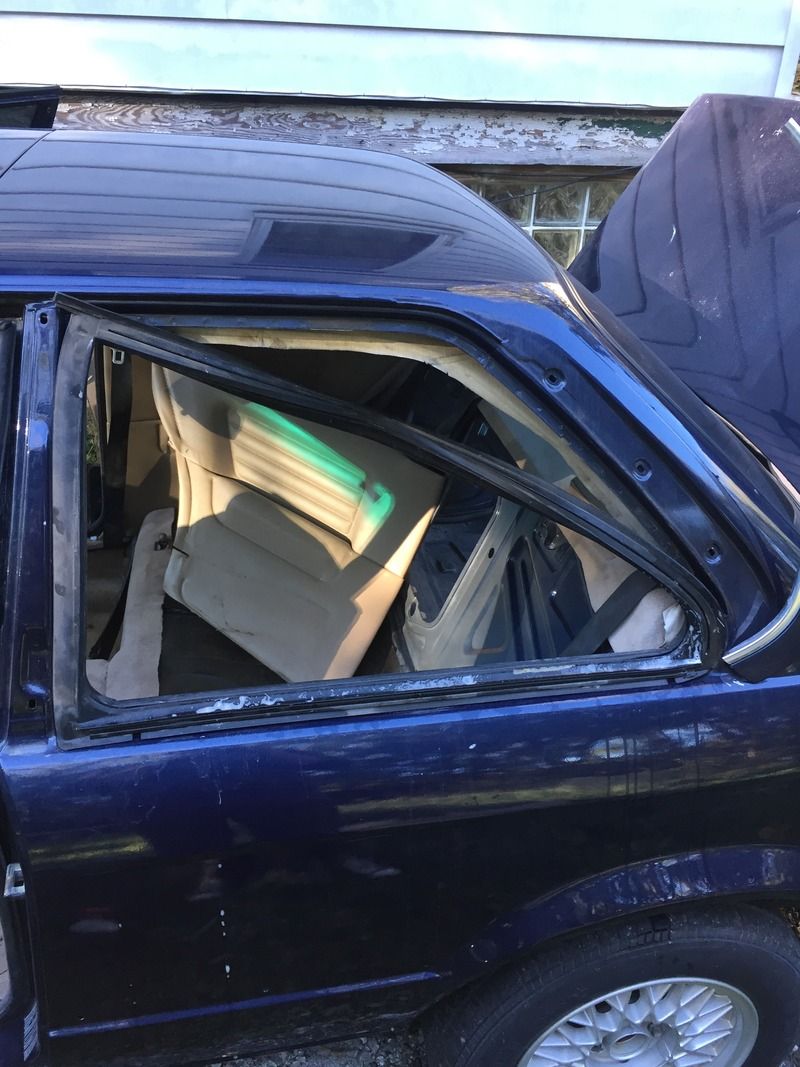 *not pictured.. reinstalling sunroof panel & seal
Sunday, I did what any e30 owner worth his own would do... swapped the timing belt. It was recent in mileage but not age. Water pump and tensioner looked brand new (they only had 5k miles on them). So I just stuck a new belt on her for the sake of safety. Pretty easy with the front end and hood off: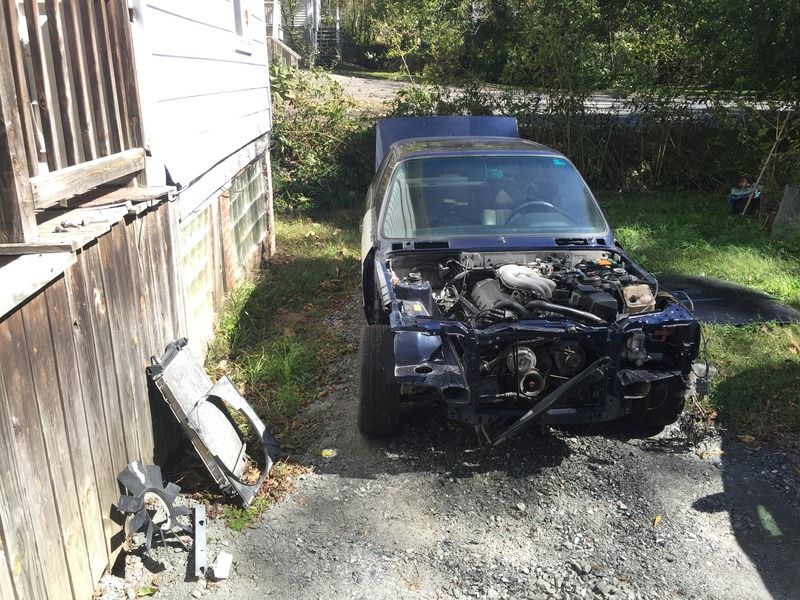 Then came draining the fuel, installing a cooling system, and an oil change. About that... the last person who did the LOF on this car must have torqued this filter down to 500NM + 1/2 a turn. WTF. Even did the poke a screw driver through the center and spin it around trick, but it just bent the metal.
Finally I pulled the oil pedestal and fought it some more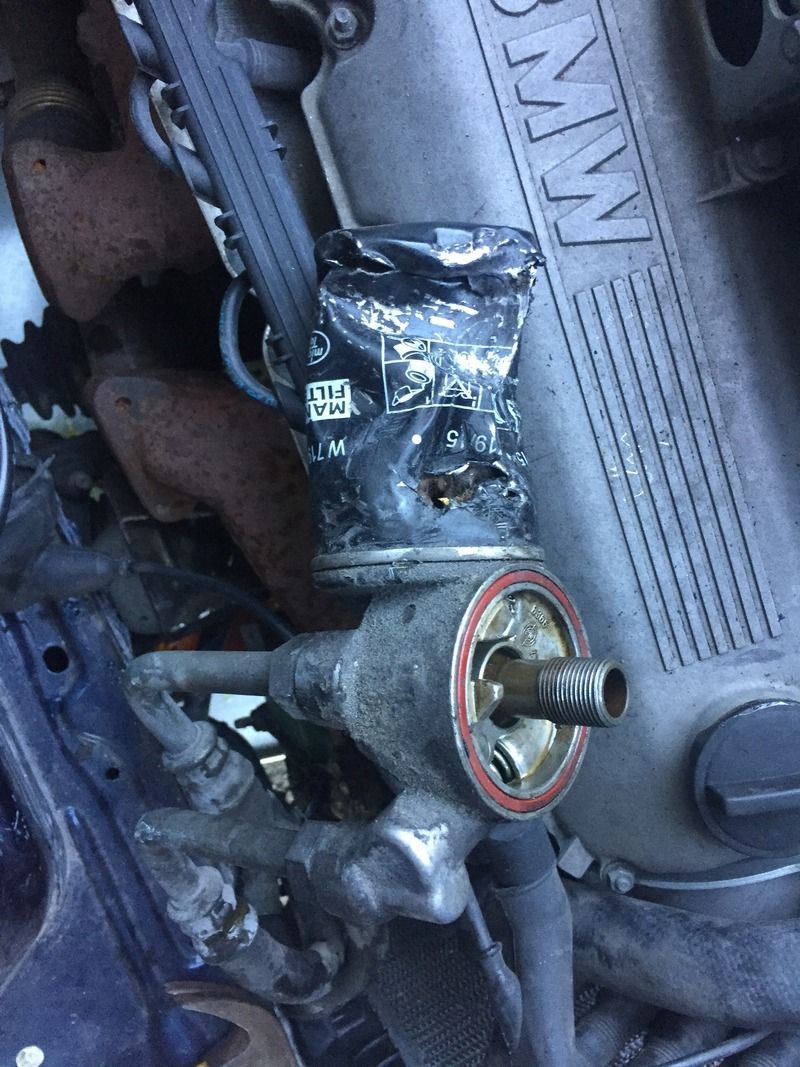 @$!$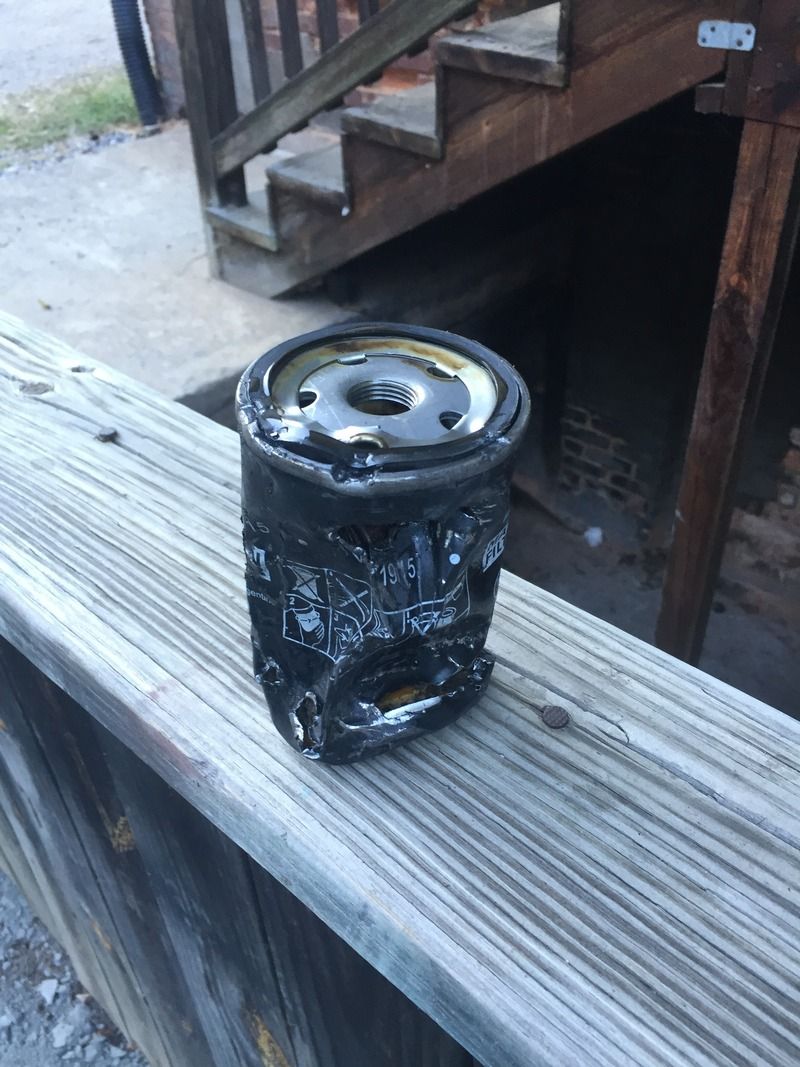 One thing I have not mentioned so far is how many annoying small parts were missing from the car. Thank godness for Brad @ Parts european in Spartanburg, SC. He let me go over a bunch of his parts cars to pick out the right bolts (i'm a stickler about that) and acc. I needed to get this thing back together.
About that.. new battery and FIRE IN THE HOLE:
Did I drive up and down the street late night on corded tires, not lights and no tags? I can't comment on that ;)
Since it seemed to run OK I reinstalled most of the front end, including a brand new oil cooler the PO had purchased: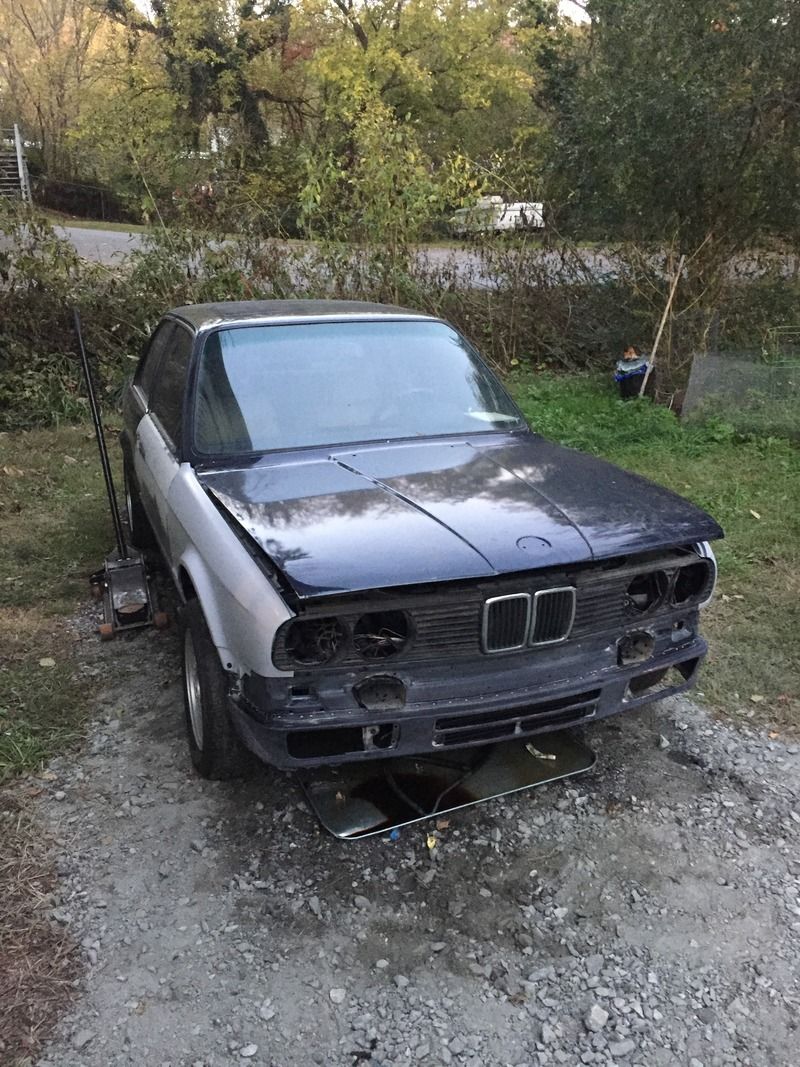 I also picked up some 225/50R15 Kumhos from Discount tire for the ix weaves: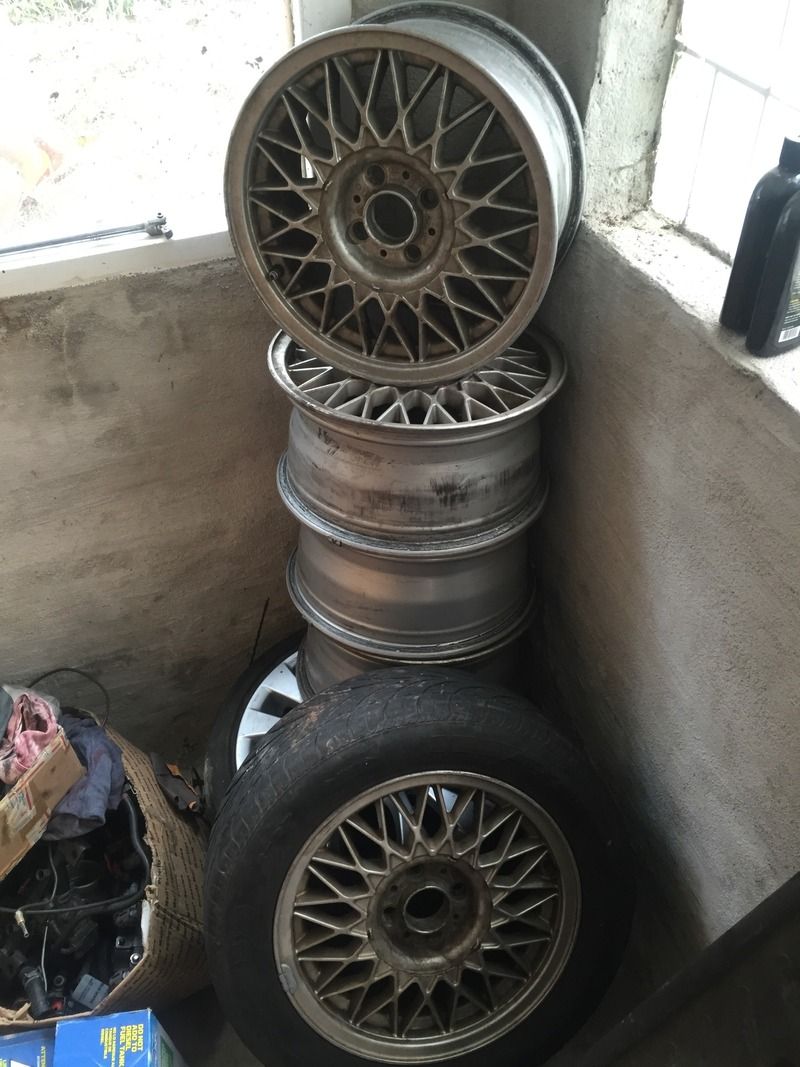 Putting the windshield and back glass seal strip was the worst. I eventually found someone in town with the lisle 47000 tool to make the whole job easier.. but still a nightmare.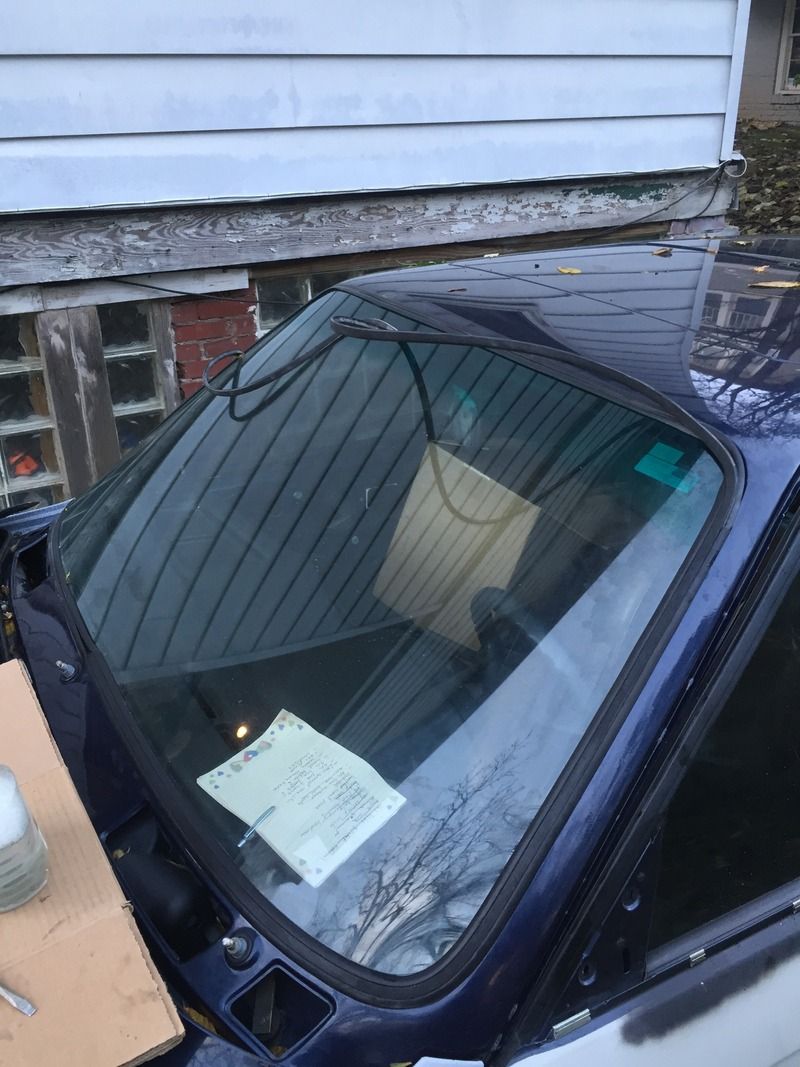 Anyways, almost exactly 2 weeks after I bought her, I drove her for the first time on the road after installing some vitals (mirrors, horn, lights, etc)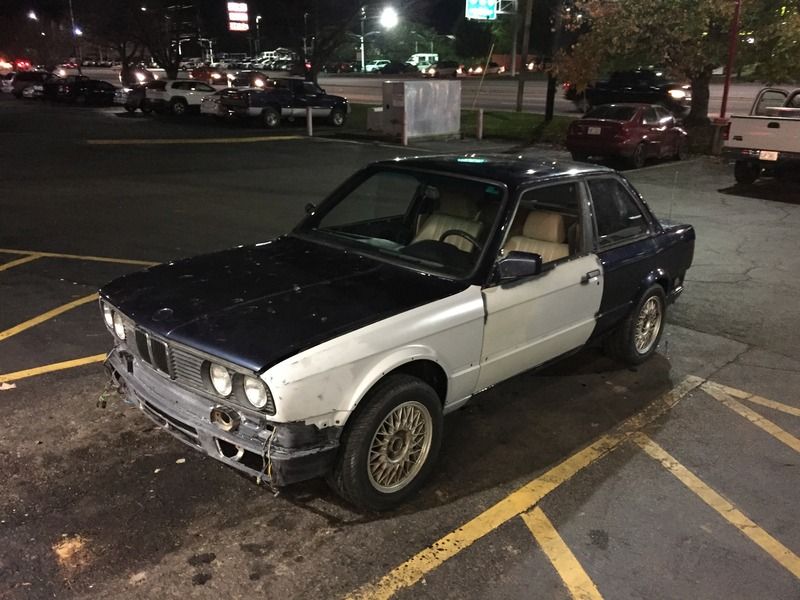 Since then, I've gotten the hood to latch properly, installed the IS lip and picked up some tan leatherette sport seats for her: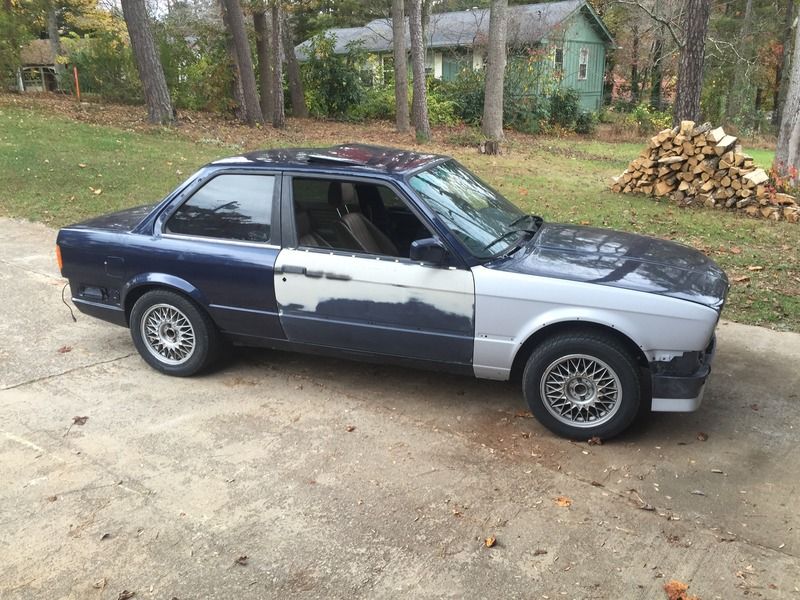 I also tossed in a vintage Blaupunkt Radio, after fixing the LCD backlights: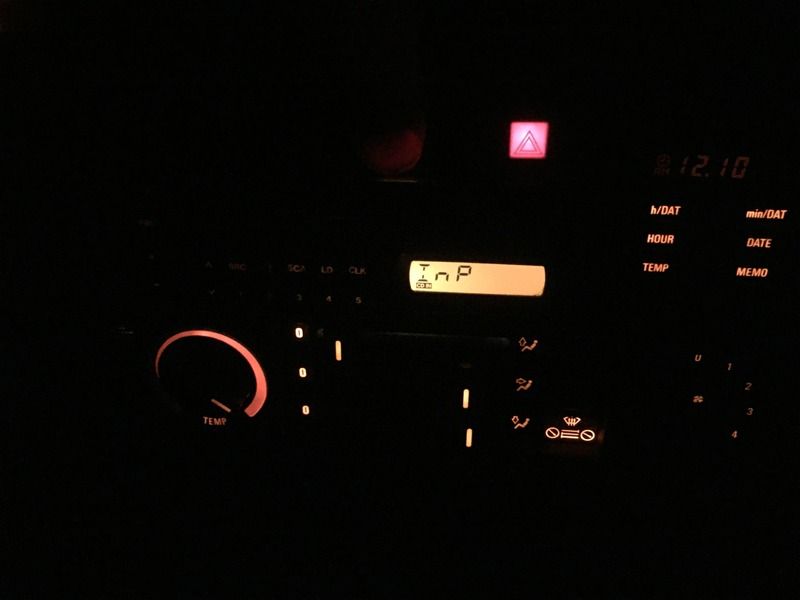 And that's about it so far. Next step is paint, hopefully