I've been here for years. Way too many years honestly. Lately I've noticed there has been a downturn in the activity of this website. After just over 11 years, let's all have a giggle at the life and times of Danny's E30 lyfestyle and I'll catch you up to what I'm doing now. Please feel free to roast me as you see fit.
Here's a brief overview of my time here on r3vlimited.
Red car. I bought this car back when I was 17 for like three grand or something. It came with a shitty maaco paint job and all the trim painted along with it.
I drove the little 89 325is auto daily to school and work for a while and eventually did some scrub tier modifications to it, like lowering it with used springs and some shitty blown M3 shocks I bought from a member on here. Eventually it was rear ended while I was driving home like two or three months later. Some of you may remember this because I was heartbroken.
The unfortunate demise of the paint dipped red blob lead to the purchase on a 1991 318is. I had never driven a manual transmission before but I was undeterred and went with my dad to pick this up all the way down in the south bay. I think I paid 2800 bucks for this? In 2008 also.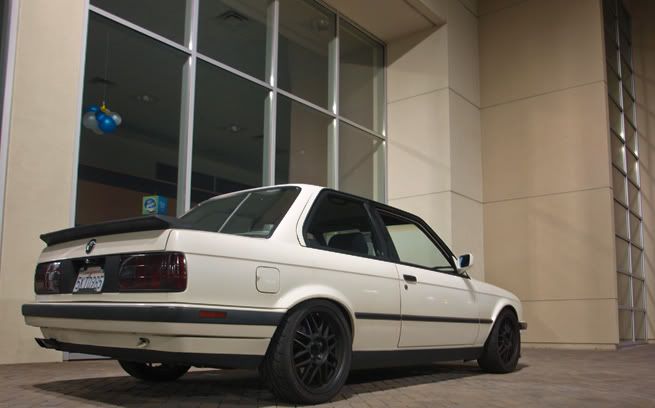 Then I hit a deer.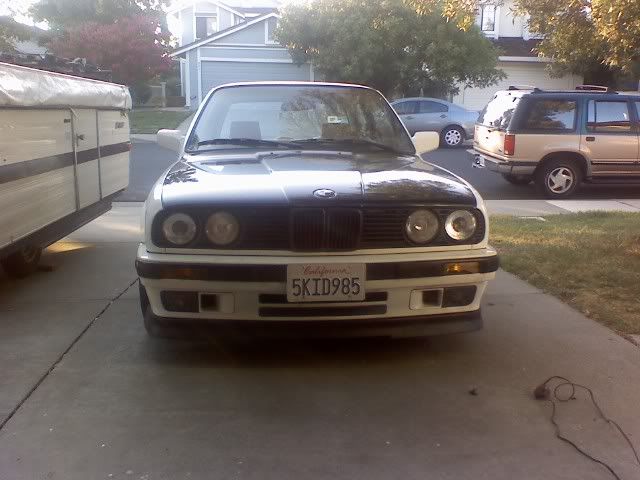 OGs most definitely remember this because it led to the birth of the Panda and of course, me living "The Panda LyFeStYlE" because i was a dumb 18 year old.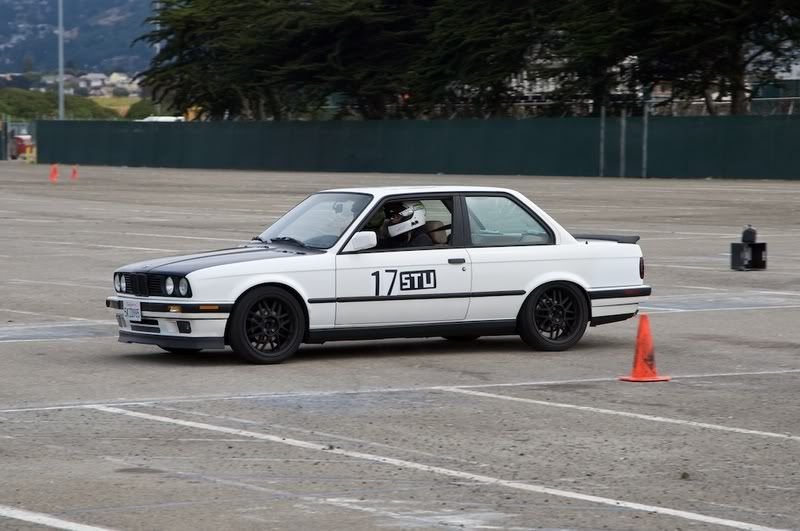 The car was down on power due to it only having four cylinders so I elected to turbocharge it. I was still in high school and working as a janitor at a grocery store so fund were limited. I ended up turbocharging the car and had it running on MegaSquirt for about two grand. It made 167 whp. I should have spent that money on a swap or something. This car is also when I started going to AutoX and tracking it.
Unfortunately due to living in California I was eventually given a referee ticket by one of our boys in blue. Rather than spend the money to put the car back to stock (and because I threw away most of the stock stuff), I chose to junk the car and part it out. The turbo "kit" actually went on to live in AcSchnitzer318is's car for a while before he sold it.
Due to this I bought a 1989 325i sedan. I got this for 1500 bucks in 2009 (crazy prices nowadays).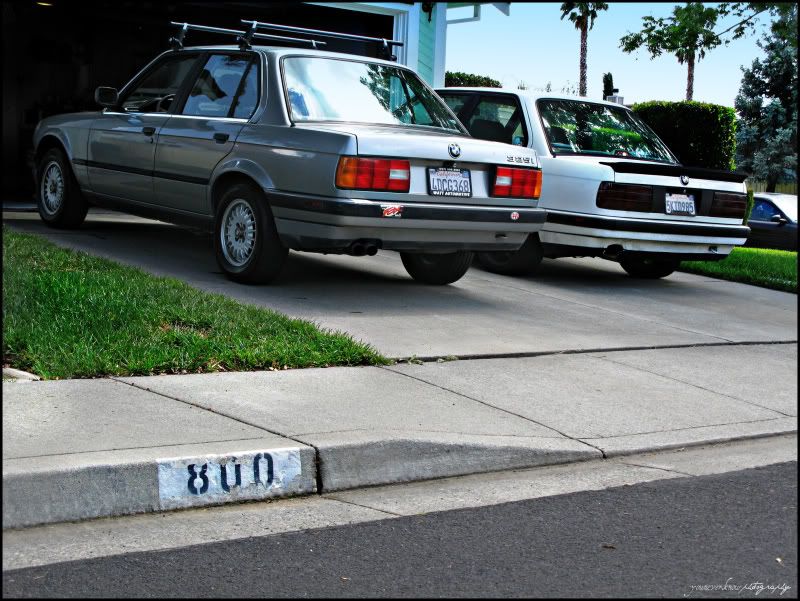 I did some basic mods, H&R race and Bilstein sports and some other stuff. It was a fine car.
Did some more track day stuff with it. I even split a track day in it with my Dad which got him started on track day shenanigans.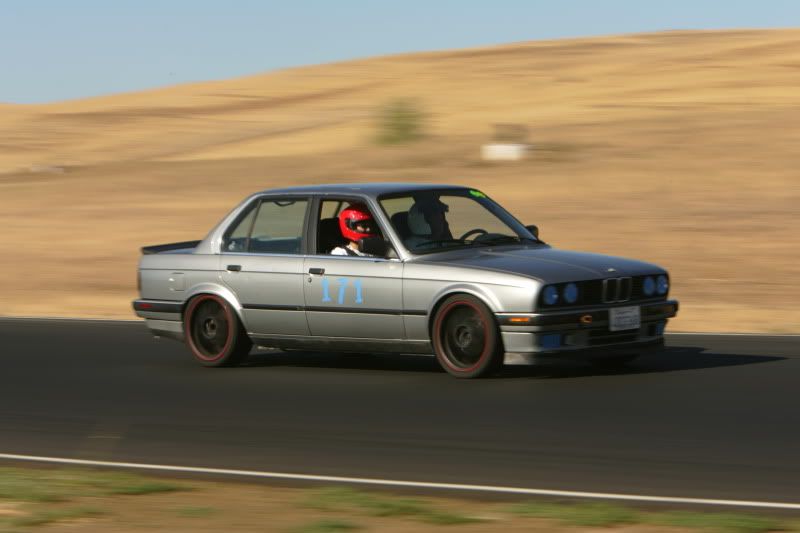 I got bored of the power and swapped an S50 into the car.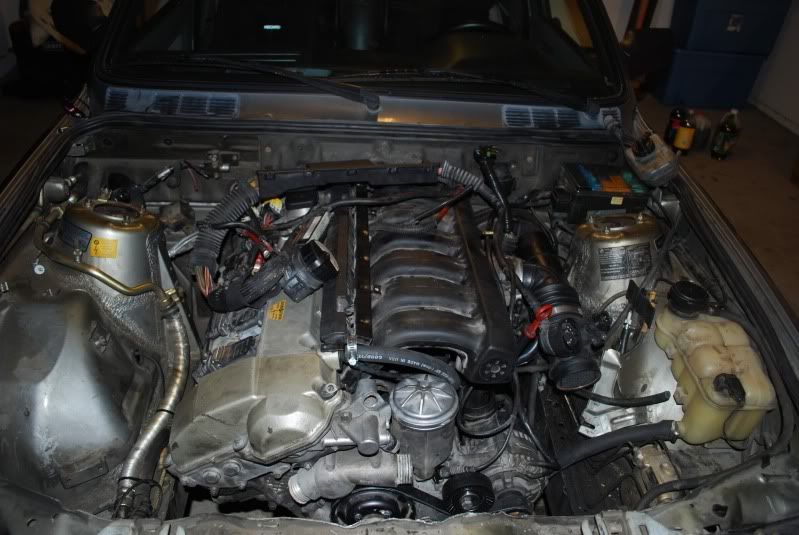 I got it all BAR certified and it was fun! Until it was rear-ended in front of my parents house, totaling the car.
That brings us up to 2011 and I had bought a pretty cool stock E30 sedan (I think I paid 3000 for it, again crazy prices nowadays) that I swapped an S50 into and subsequently BAR'd so it could be smogged here in California. There's a bunch of other stuff done to it. GC coils, short shifter, LSD, ltw flywheel, recaros, luke box, yada yada yada.
I drove the car with it swapped for a long time with no issues other than some wiring harness bullshit which was eventually corrected by Ryan G Motorworks in Auburn. I had a couple other cars during this time, 92 Honda Civic, couple of XJ Cherokees, Nissan Hardbody, Mitsubishi Might Max, JKU Wrangler, even a 1974 2002 and now I have a newer WRX as a daily. I also had a couple of other E30's like my Dad's 1989 325is, a 1991 Convertible I bought and sold, an ex-girlfriend's 1990 325i and a few that I parted out.
Did some AutoX events with the car and stuff.
Continuing down the trend of track shenanigans I took it to Thunderhill, a local track here in NorCal in September of 2017. The car ran great all day but I pushed it a little too hard and popped the headgasket. I tried to limp the car home (about 90 mins away) but was unsuccessful and it had to be towed home.
I removed the head a few weeks later and found on interesting damage to the number three piston.
Based on the damage to the piston I decided to buy a spare engine that I'll swap in. Then this project got put on hold because My dad, brother-in-law and I bought a 1986 325 which we turned into a track car. You can see more of that here:
https://www.r3vlimited.com/board/sho...d.php?t=426605
That pretty much brings us up to present day. This was the state of my garage:
I worked with my family to get the engine out of the car so we could roll it around and organize my garage.
Got the E30 rolled out of the garage and started organizing.
Once it was all done this was the result. New Husky toolbox, new work bench, engine put on stands instead of the floor, really it was so much better than it used to be.
It's certainly not GarageJournal material but I'm pretty happy with my little two car garage. Brother-in-law is a master electrician and he's going to help me put in some extra lights in to brighten the place up. Debating on some sort of flooring treatment when the swap is done.
Basically, working on the track car with my family made me remember how it's fun to wrench on cars and has give me some motivation to get back on mine. I'm making this thread to hopefully hold me accountable and get this car back on the road and fix the issues 20 year old me had allowed to slide.
Thanks for looking! Updates to come!