cheers guys! The Mock engine will probably be mostly made of machined MDF and laser cut aluminium.. Not entirely sure yet, but I will be making it, not using an engine from something else.
Ok another update.. still from a few weeks ago but im getting there :p
the photos may be a little out of order but I'll try and keep them in line...
However the model itself goes forwards and backwards alot... try something.. dont like it... try something else.. meh.. go back to before, try something new again etc etc.. you get the idea
Ok so first time hitting the armature didn't take long!
..aaaannd again. Cut/dig/chisle out as much as you can and clay it back up. Better to be making a mess now than when your doing your final surfaces..
Claying in the stem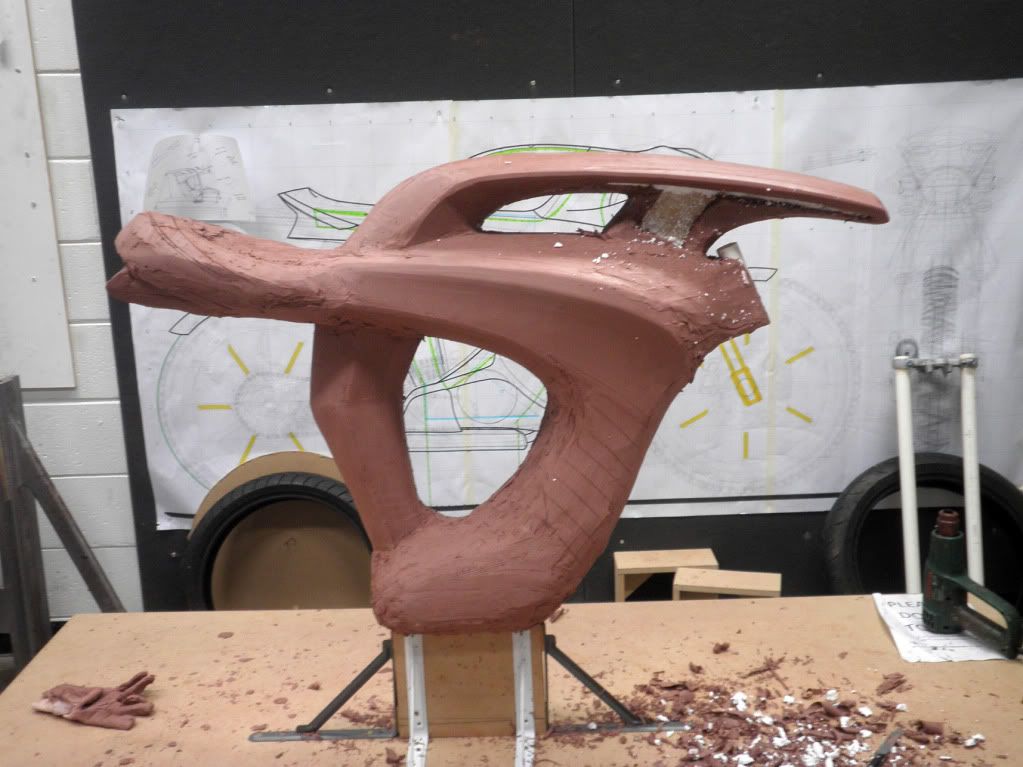 Mocked up wheel bas with seat blocked in and new feature tying the stem to the tank
Ditched the chamfer and accelerated a few lines to speed up the dynamic. Parallel lines (generally) = bad. Also playing with having a split seat.. Trying to make it a little less retro and generic..