Alright guys, it seems that the M20 community is lacking a quality built turbo manifold for the M20.
Who's down for a dual pattern T3/T4 flange, top mount that fits properly, made of schedule 10 stainless, 1/2" flanges and a 44mm V-band wastegate provision, clears oil cooler and A/C lines.
Delivery update 7/17/2015:
1.6/24/2015 Just received delivery status: ships ETA is 7/16 plus 3 days to clear customs.
7/17/2015----- Ship arrived into port container still on ship
7/21/2015 ---- Manifolds have cleared customs..!!! Picking them up 7/23/2015
7/22/2015 ---- Manifolds picked up a day early and shipped to orders paid in full.
Manifolds that have a balance will be shipped upon receipt final payment
Pricing for group buy will be $500 shipped within the conUS.
Delivery time will be roughly 3 months.
Deposits of $250 can be sent via Paypal to my email---->
Panayiotisx2@gmail.com
Balance of $250 due when manifolds are ready to ship.
In the comments section write "M20 Turbo manifold group buy" Along with your screen name so I can update the list here.
Specs:
Dual pattern turbo flange to fit T3 or T4 (no adapters needed to fit your turbo of choice)
Clears oil lines and filter
Clears A/C lines
Pipe is 304 schedule 10 stainless, it's 3mm thick to be exact, thicker than schedule 10
List:
1. Bruner =
Shipped
2. horse325es =
shipped
3. MR325 =
Shipped
4. Dyagciog =
Shipped
5. dustyperez =
shipped
6. e30 gangsta =
shipped
7. E34DIYer =
Shipped
8. downforce22 =
SHipped
9. Lostbeachbum =
Paid In Full
10.MADMAN23 =
Shipped
11. Varg =
Shipped
12. e30aaron =
Shipped
13. Shredwick =
Delivered in person
14. Colorado325ix =
Shipped
15. CrazyPrime =
Shipped
Manifold fitted on the car with a Holset HX35 HX40 Hybird, and T3/T04. Fitment is great with plenty of room and clearance. It's safe to say it will 100% fit the ix.
I'll let the pics do the talking.
Huge thanks to John @ WOT for letting me test fit on his personal car.
T3/T04 fitment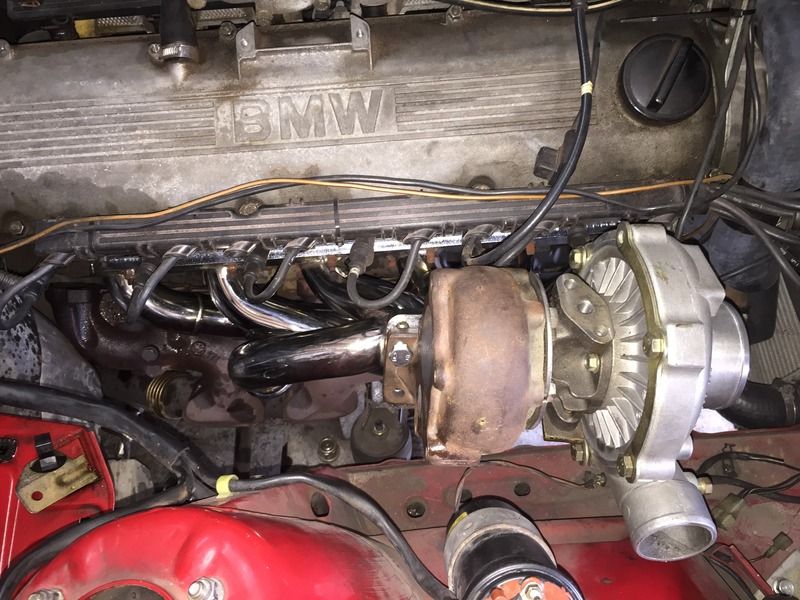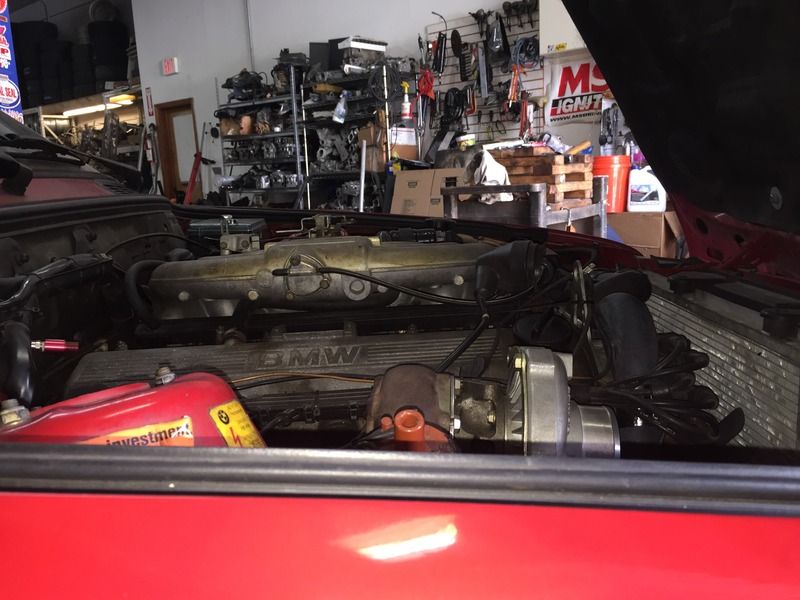 Easily clears oil filter and A/C
HX35/40 fitment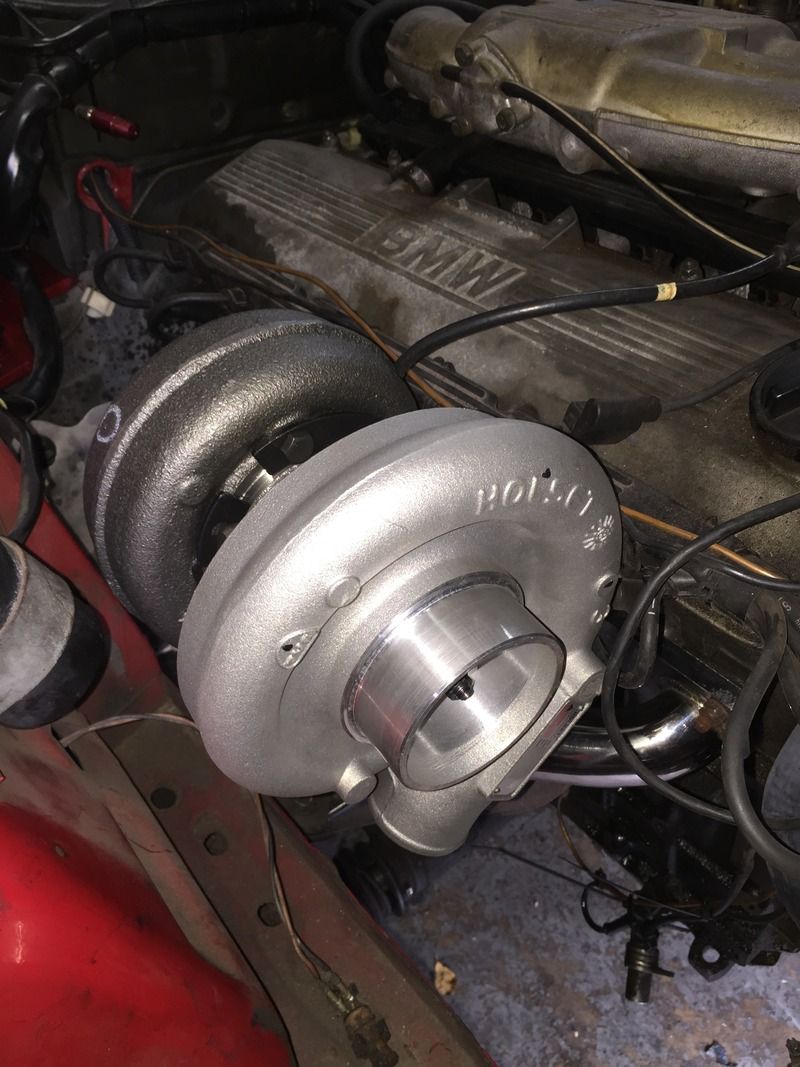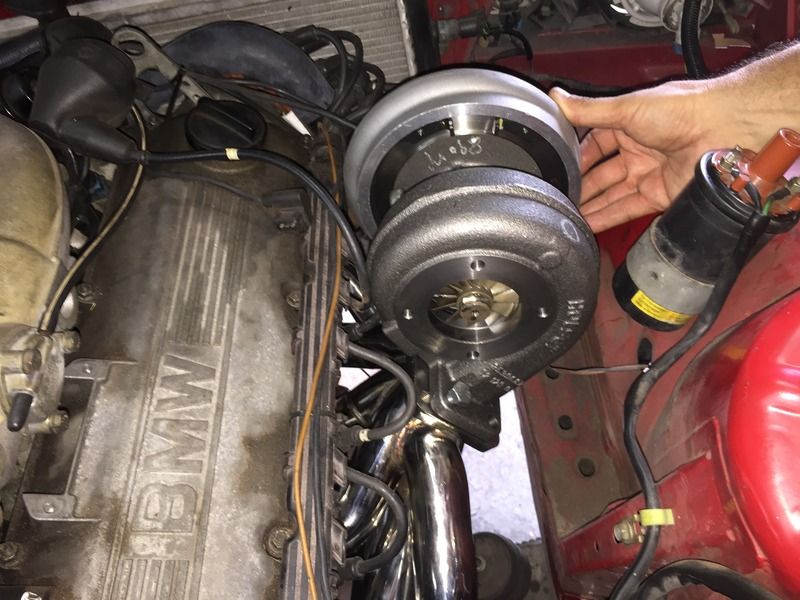 Here are some new pics showing the quality and construction of it.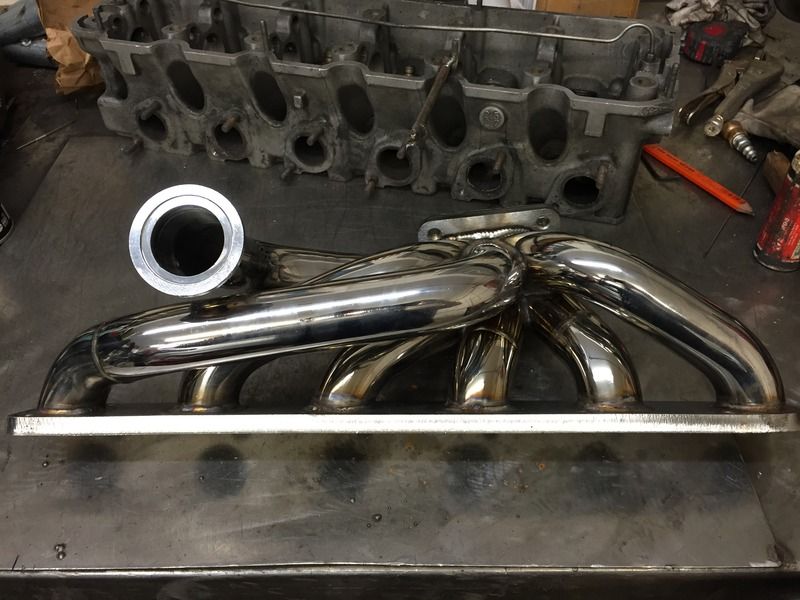 For the ix guys, here's the distance from the head at cylinder #5.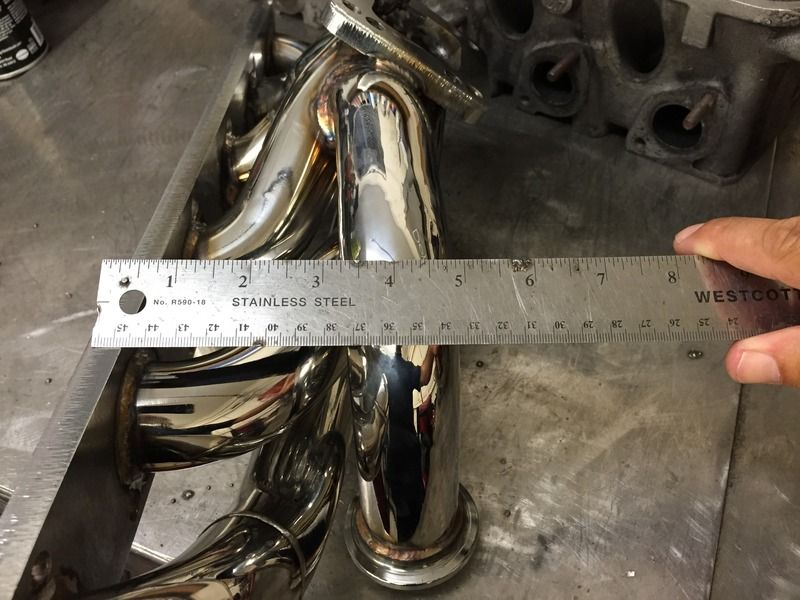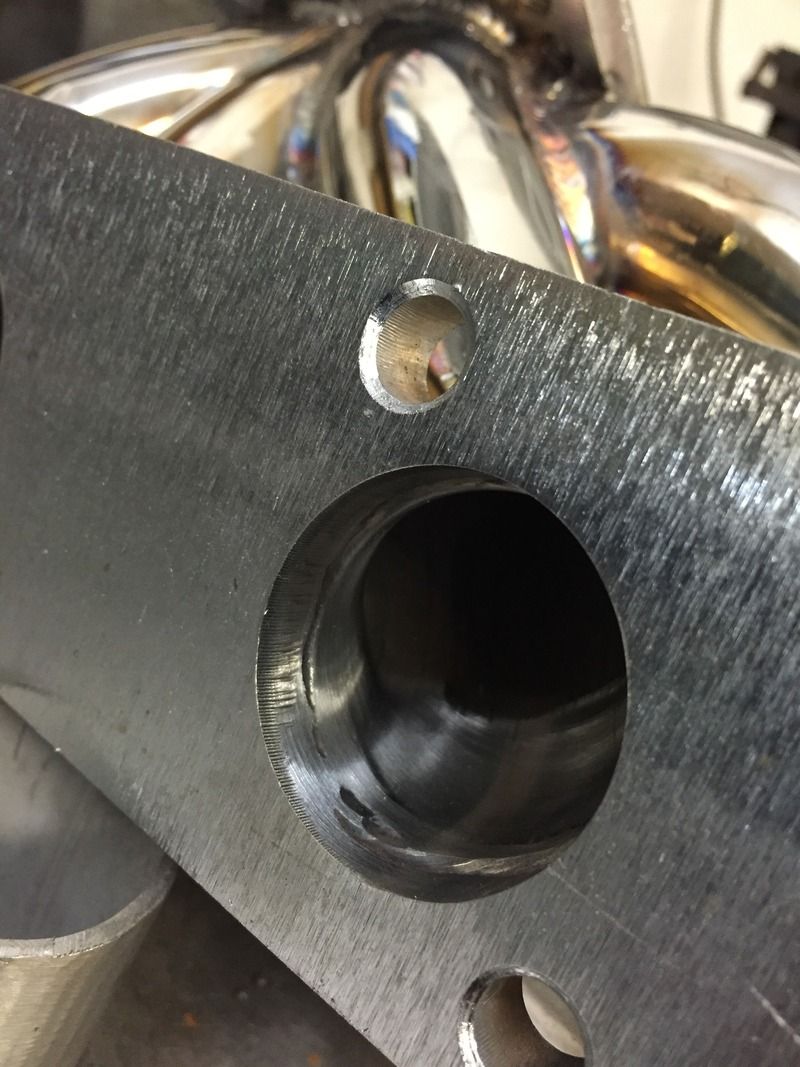 Collector double welded, inside and out.