EDIT: THE FULL DIY IS ON PAGE 5
Hey guys,
Some of you may have seen my build thread in the M3 section, but for those who havent I'm currently restoring an E30 M3 that, while in great overall condition, had a previous owner who was very fond of zip ties and electrical tape. I'm steadily turning the tide on these shoddy repairs, and searching through your discussions here have been very helpful.
The radio portion of the project has presented some challenges. Any advice or guidance you could provide would be greatly appreciated.
For starters, my car's option list shows stereo S675A. I am not sure which stereo this originally was.
This is the unit that the previous owner had installed in the car: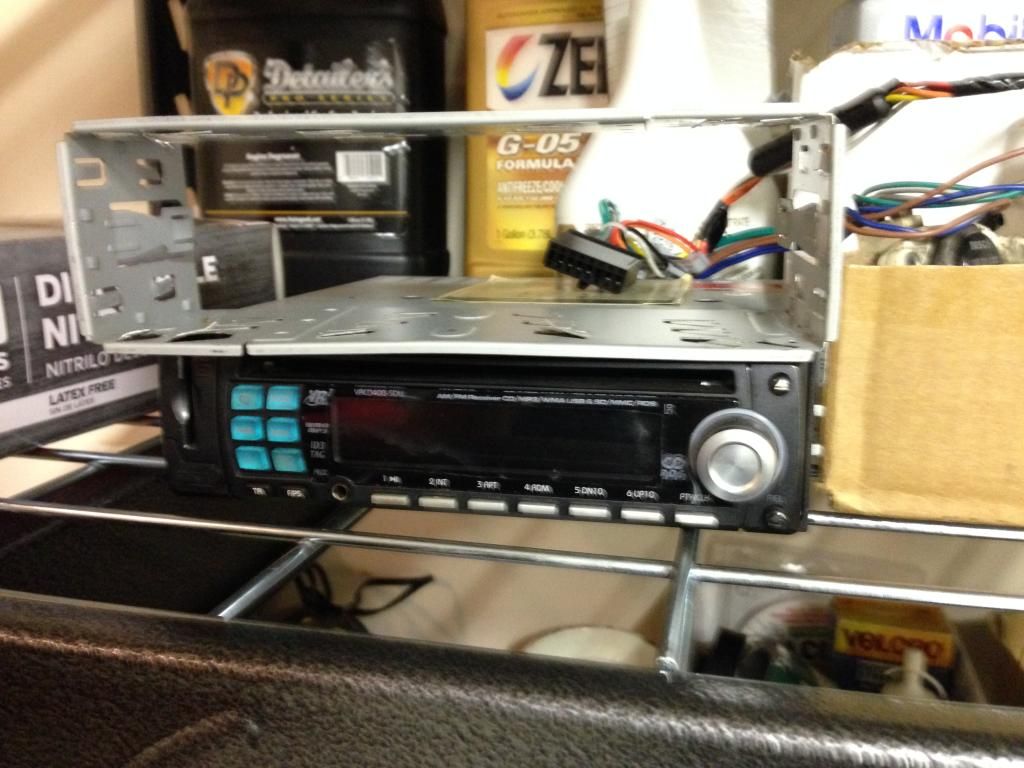 It was a horrible install job. It stuck out about 1/4 of an inch from the dashboard, and behind it....
And underneath the tape, professional level wire splicing...
So, i began the work of pulling this junk apart and separating the factory units from the aftermarket. It was messy, but I've gotten it into some semblance of order. The trouble is, i dont know what the previous owner may have cut out that could now be missing. Below are some pictures of what is left, but to make things easy, i made a diagram as well.
Colors are the colors of the wires, the diamond shapes at ends signify cut wires, and the squigglys denote twisted wires. I excluded the radio antenna harness, no mystery there.
And actuals: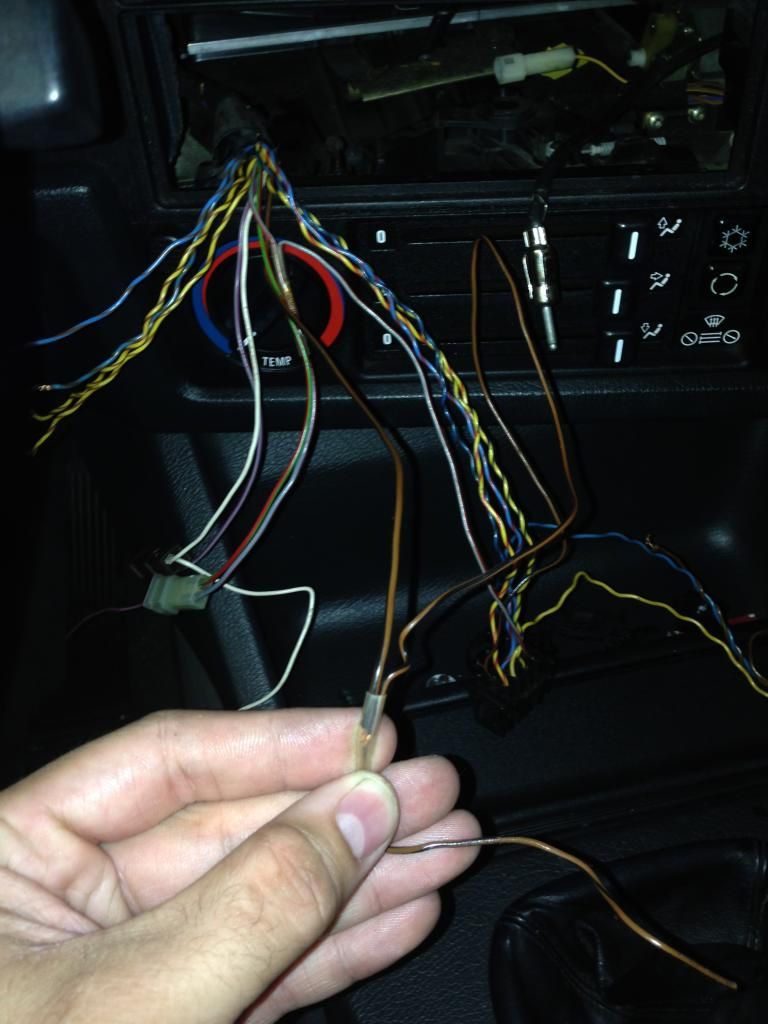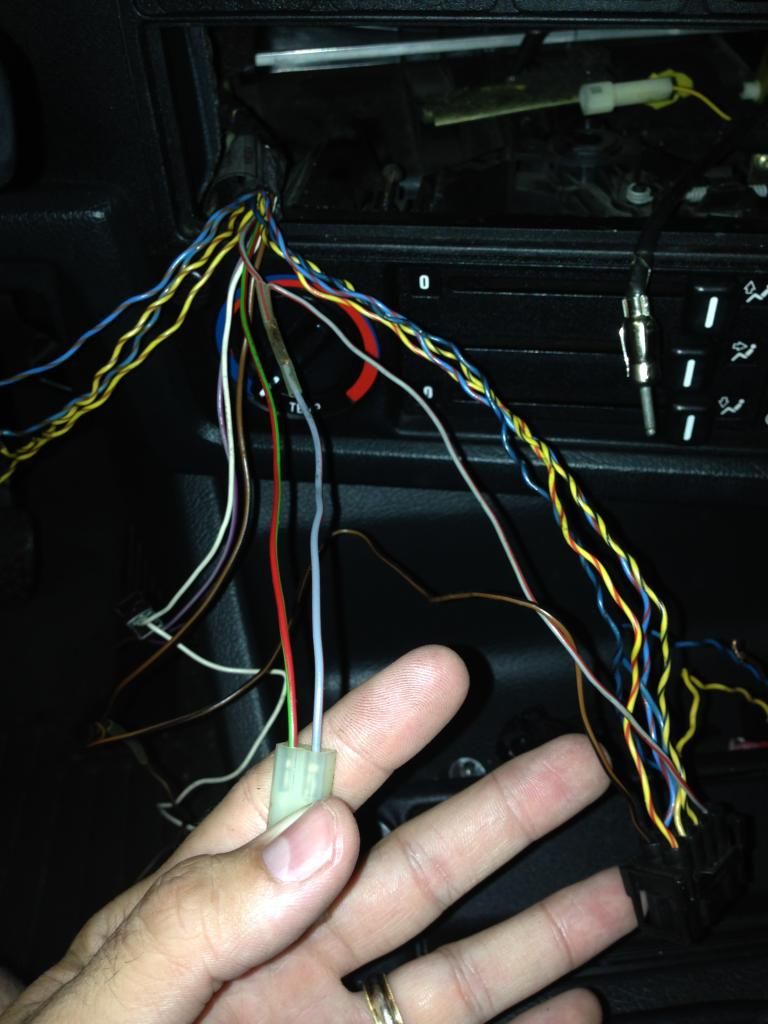 Then there's this guy by the on-board computer. Dont know what it does. [EDIT: I figured out that this wire is loose/not used on all US E30 OBCs, nothing to worry about]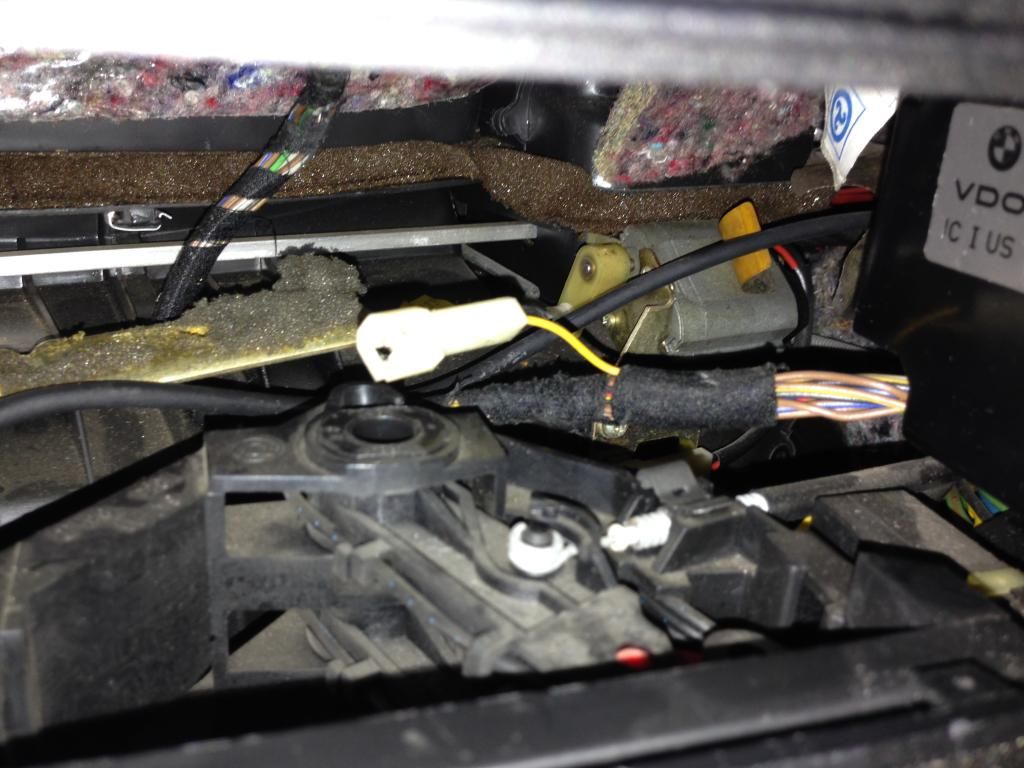 So, the objective. I want to convert this rat's nest of wire and tape into an orderly install of an RMT 200:
BlackSpeed66 put one in and it looks awesome: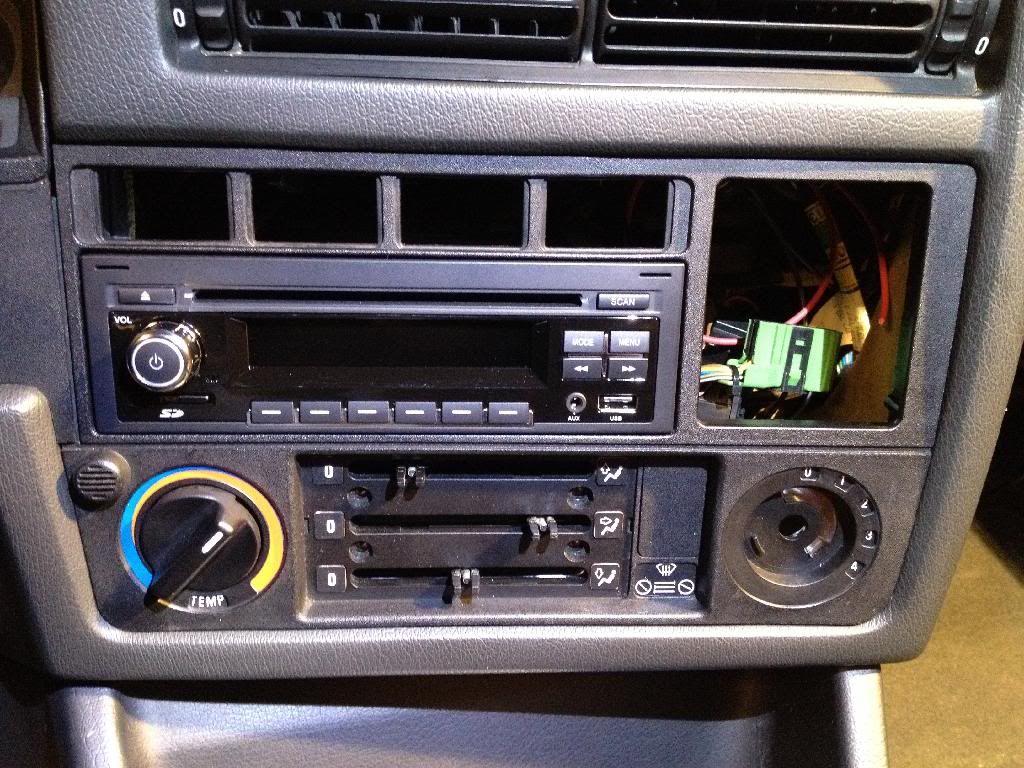 The link says it's an OEM VW radio, so the task is twofold
1) Figure out what each wire in the OEM harness does, and which are missing
2) Figure out which need to be wired to the RMT 200 harness and where
I'm searching through posts and doing research on my side, but if any of you with experience in the E30 radio world could throw some advice or info my way it would be GREATLY appreciated.
Thanks guys!