Engine disassembly
Time to break down the M20. We got this done in one evening after work. It's actually not too bad. Our method was bag, tag and label the crap out of everything. Takes a bit longer but will make re-assembly a whole lot easier.
Valve cover comes off no problem. Just a few bolts. Don't forget to remove the bracket on top.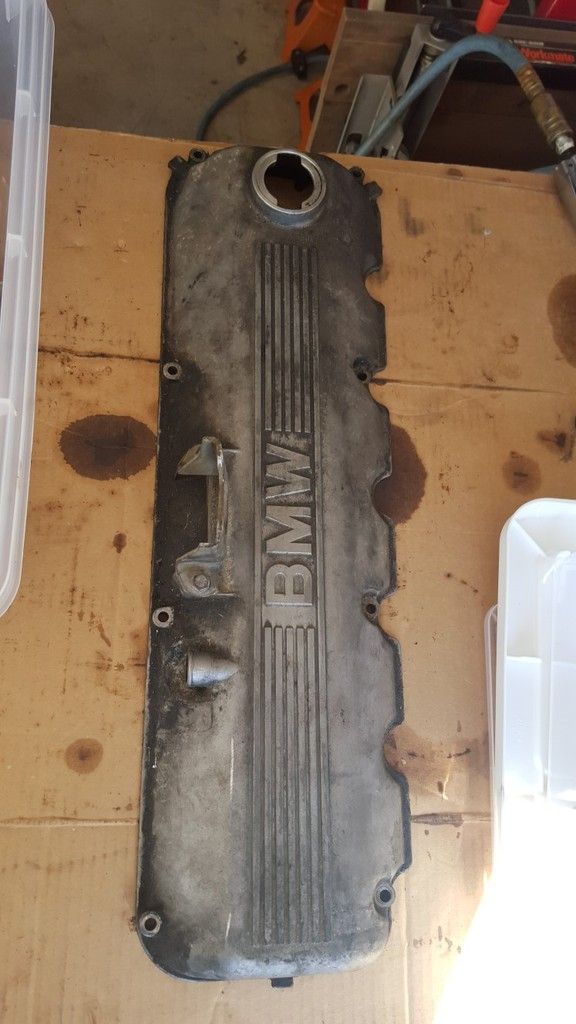 Top of head looks pretty good. Nothing bent or broken. Just nasty with 30 years of not being cleaned.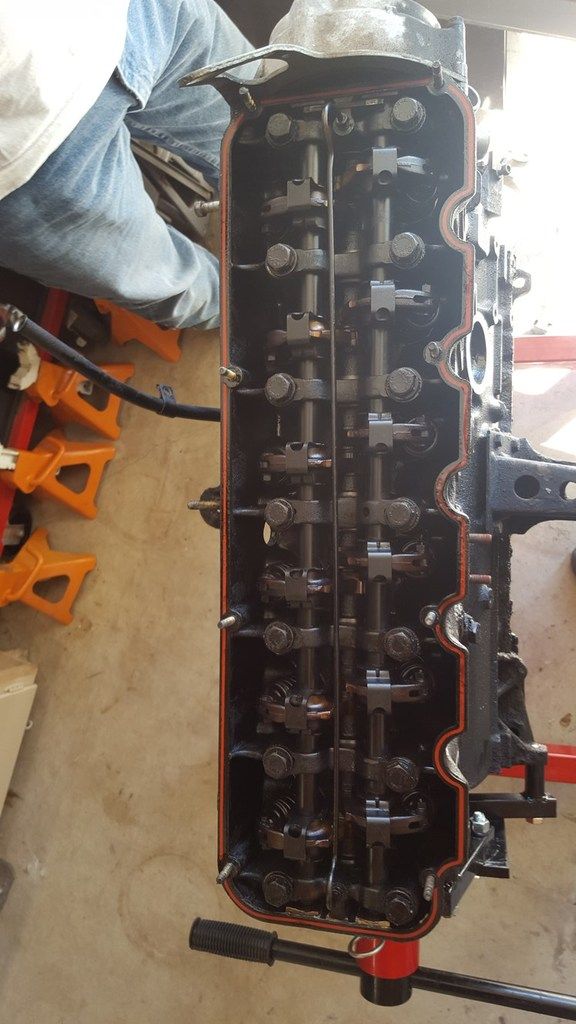 Water pump. 30 year old rotating assembly with rubber inside. This gets replaced. :devil: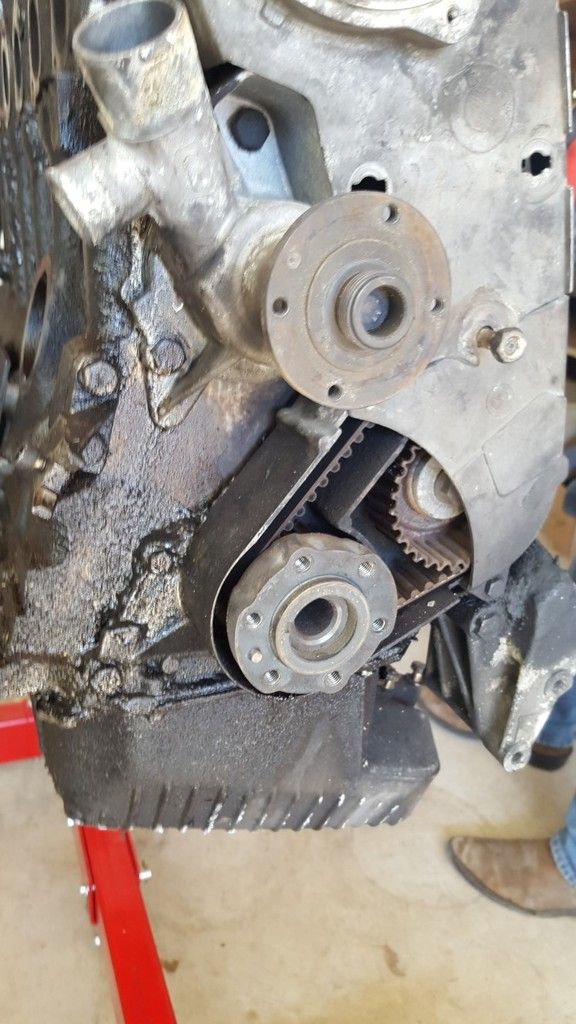 Timing belt was in surprisingly good shape. Still gets replaced though. I love the simplicity of the M20. You can see exactly how everything works.
Another view of the 885 head. This will definitely get hot tanked. I am going to port and polish this myself.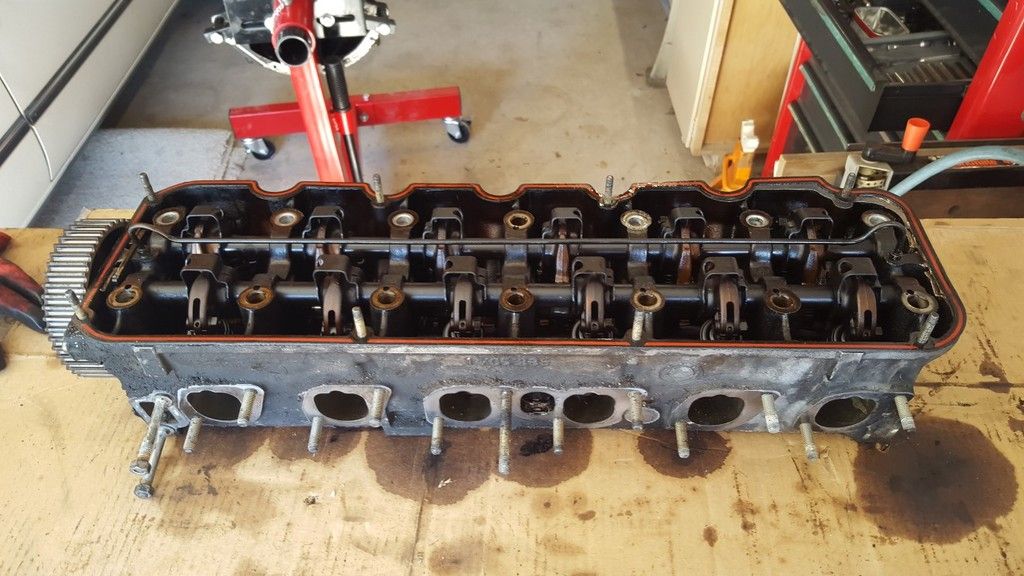 Block deck with gasket. Head was not tight and oil was leaking. Pistons have nasty carbon buildup. Will hand clean them in a parts washer and tank the entire block.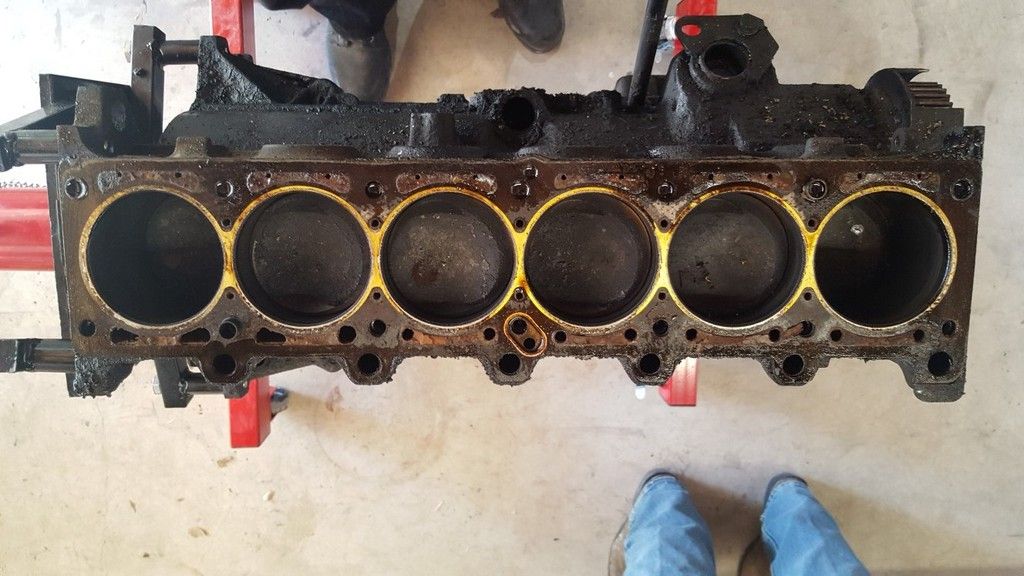 These are weird little widgets. Rocker shaft oil seals. You can see where someone tried to seal them with goop. Anyone know if there's an aftermarket version of these in metal? They look like a weak point.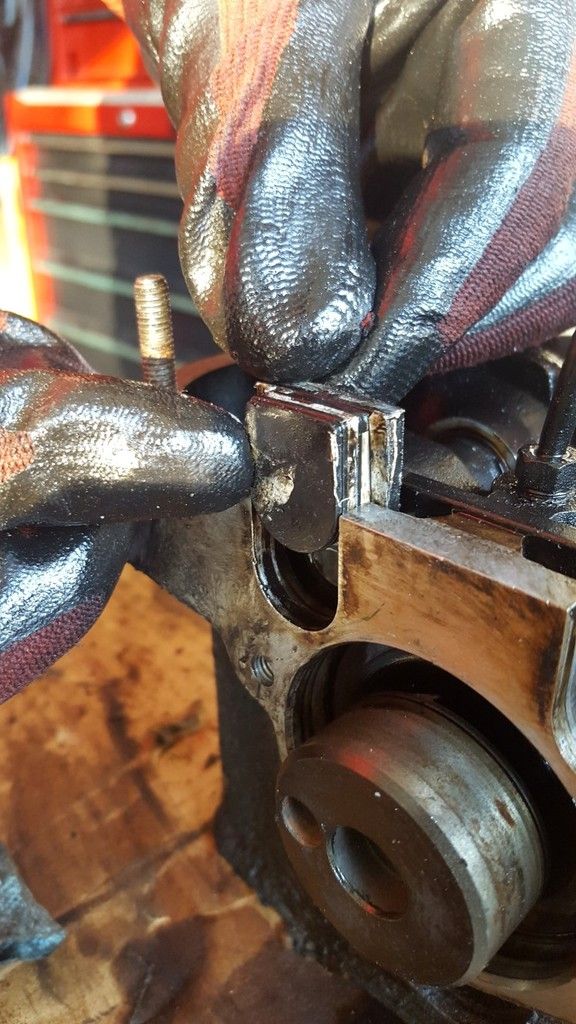 Minor goof. Had to get the block back on the floor and take off crank oil seal on flywheel side.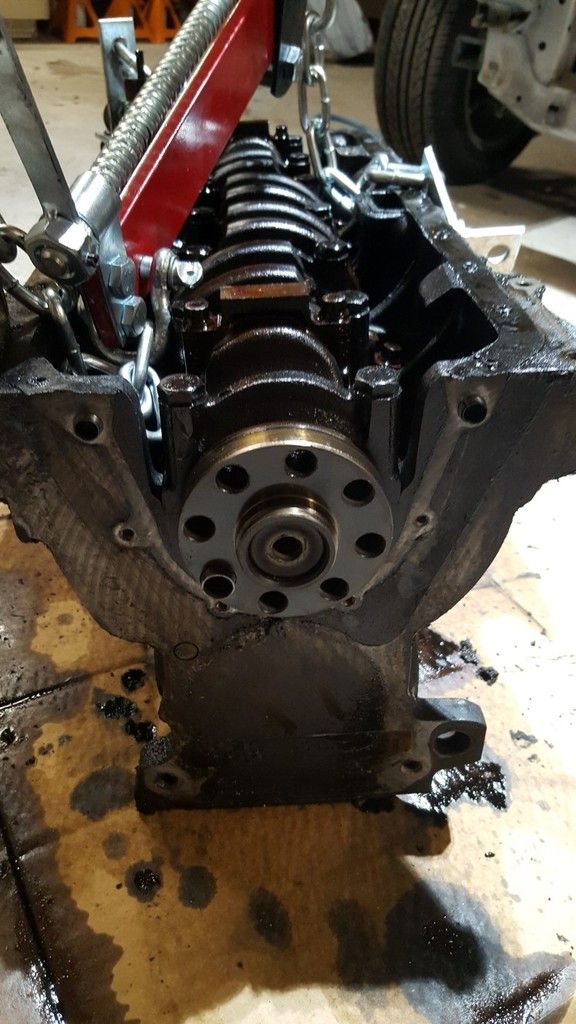 Pistons and rods pulled. Boy they are nasty.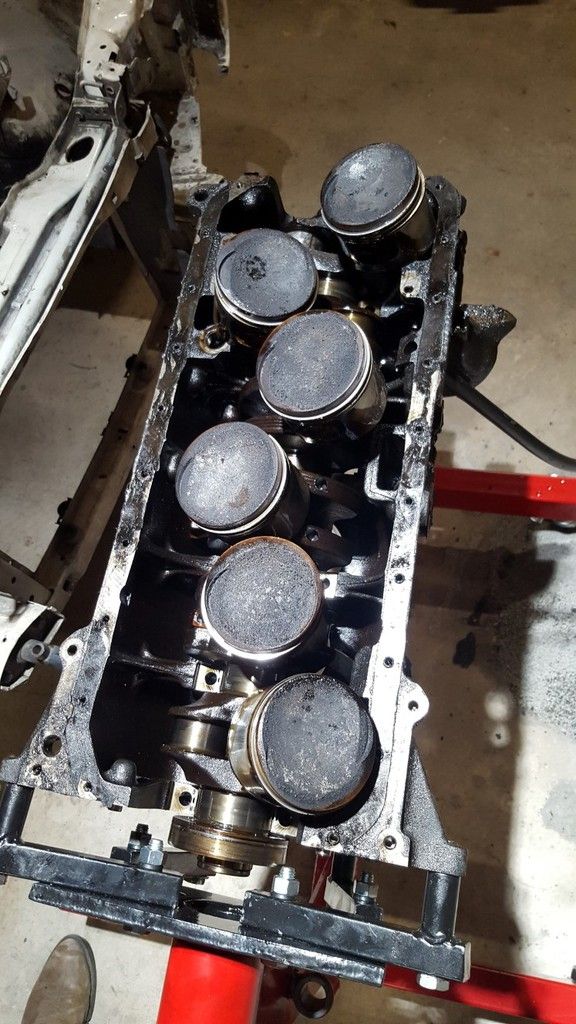 Block completely disassembled. You can seen the floor through it. :devil:
Here's the money shot. M52TUB28 crank sitting nicely in the M20 block. It fits GREAT. Turns smooth with no interference at all.
Entire M20 bagged and tagged, minus the block, oil pan and intake manifold.
Finally, here are a couple of WTF pictures. If anyone can identify these two things please post here or PM me:
What the heck is this??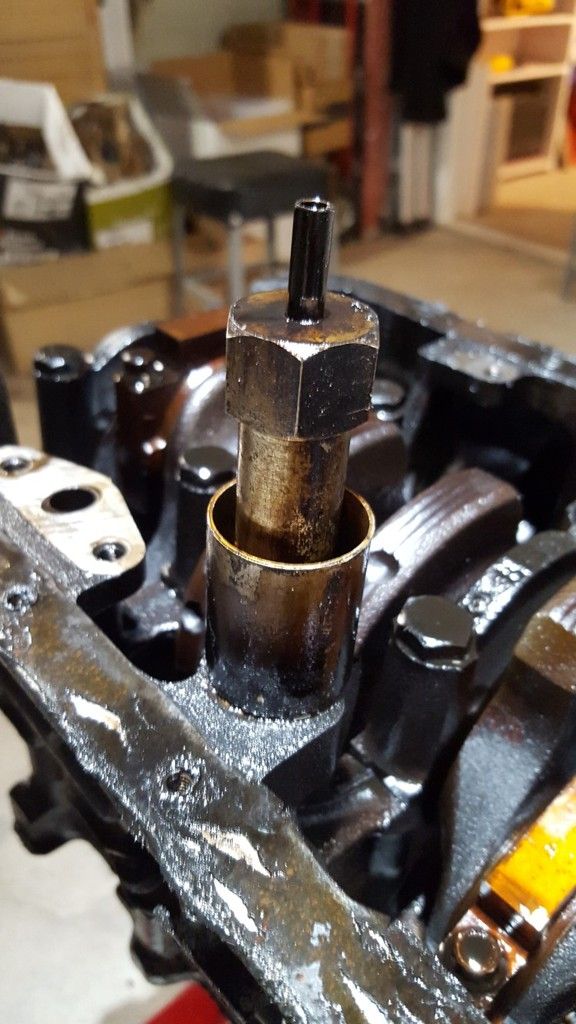 What does this inlet or outlet cool? (Tube looking thing on the back of the block) It routes to either the thermostat valve or water pump. Is it required?