Hi everyone! First off let me say that I am horrible at build threads because I normally don't have an extra set of hands to photograph stuff as I go. That being said I will try to update this as often as I can with progress and questions. Thanks for looking and the help I am sure to receive!
I have begun my swap with some light reading and big talk with some other e30 guys here and there! And then I set out to find my pieces as cheap as possible.
Collected so far:
*Freshly machined B34 bored out to 94.0056 or 3573cc
*Freshly machined, and ported head from a 1989 535i e34
*AASCO 9.5lb B34 Flywheel
*Volvo FMIC
*2.5" intercooler piping kit
*HOLSET HX40
*Getrag 260/6
*Wiseco forged pistons
*Good&Tight Tubular T4 stainless steel exhaust manifold
*E34 535i Oilpan
*IE adjustable Fuel pressure regulator
*QBang B34 swap motor mounts
*ARP Head stud kit
*179 DME
*Cometic MLS .070 Head Gasket
*Spec Stage 3+ Clutch kit
*Justrack Econometer Boost/Vac gauge
*Jaywood digital voltmeter
*E28 535i radiator
May 30th, 2012


Today I broke down the short block and prepped it for the hot tank and then it is off to the machine shop! I got a picture or two before I really made progress and then my hands were to nasty to even think about touching my Iphone!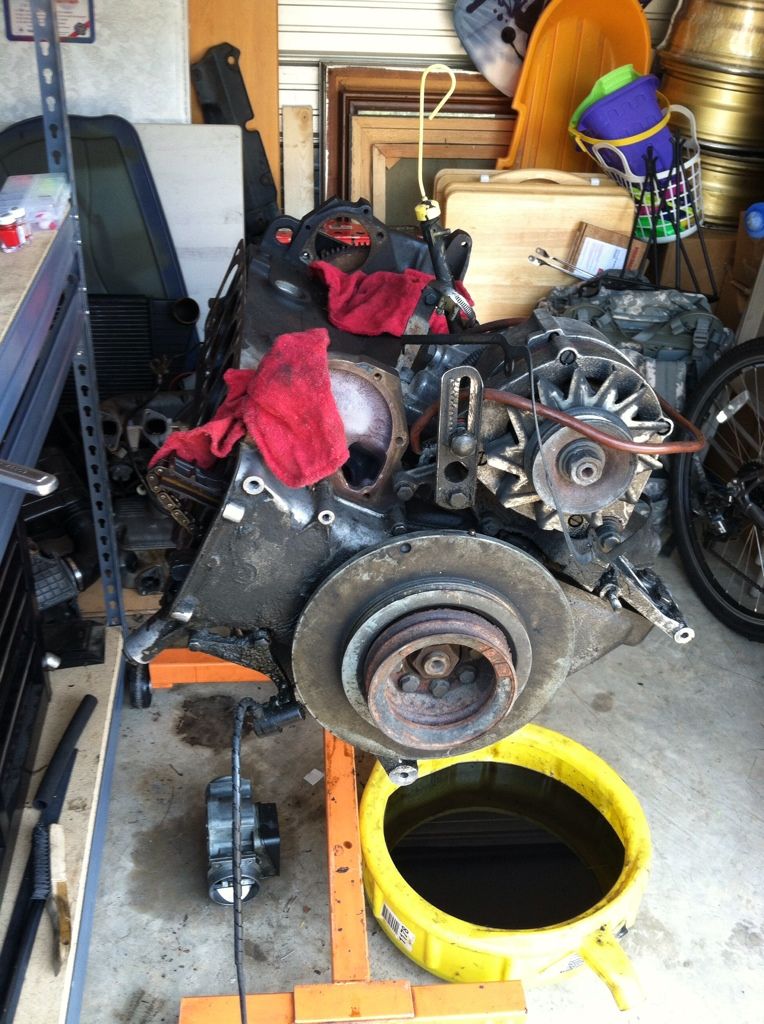 And yes I am working out of my storage unit, the apartment managers don't like oil on the kitchen floor!