I debated starting a build thread, but figured it could be helpful to be able to ask questions in the thread. So after lots of research and getting another car to daily, my swap is finally underway.
Never have been one to take lots of pictures, so most of these will probably be taken with the iPhone.
Here is a picture of the car when I first found it, while on my way to work, there it was on the side of the road.
The bumpers were pretty beat up, they were replaced with mismatched colors. The front valence and fogs were trashed as well. I found a good deal on a racing dynamics smooth valence and some fogs.
Then had to do some work to the engine. I was able to test drive the car a short distance, and the owner even put it up on his lift in the garage for me to look under. The car is rust free, came from Florida. The PO though had cleaned a lot of the area under the engine, this hid all of the common oil leaks the M42 had. They popped up though within a week of owning the car and I had to park it. Ordered a bunch of gaskets and coolant lines from Pelican Parts and had the car going again in a week.
After driving the car for about a year I started looking at swap options. Went as far as collecting a lot of parts to do an LS6 swap, but ended up deciding against it. The idea of a V8 was what excited me, but something about putting a chevy in it turned me off a bit. So I did some reading about the M60. before I knew it I was out buying parts.
This M60 is out of a 93 740i, still needs some pieces. Hunting for the accessories, picked up the power steering pump, and have a line on the alternator and starter.
Also picked up this 6-speed out of a 2002 540i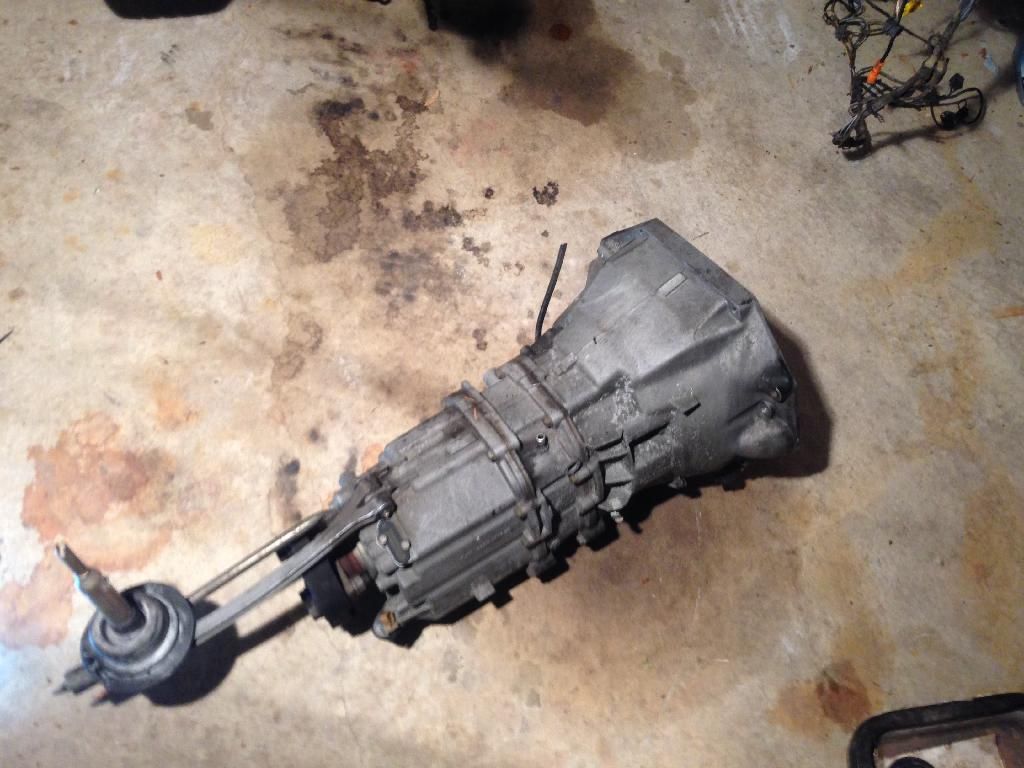 Next was pulling the old M42 out the the car and selling it, also wanted the make the front core support removable. Removed all of the A/C lines to the firewall as well.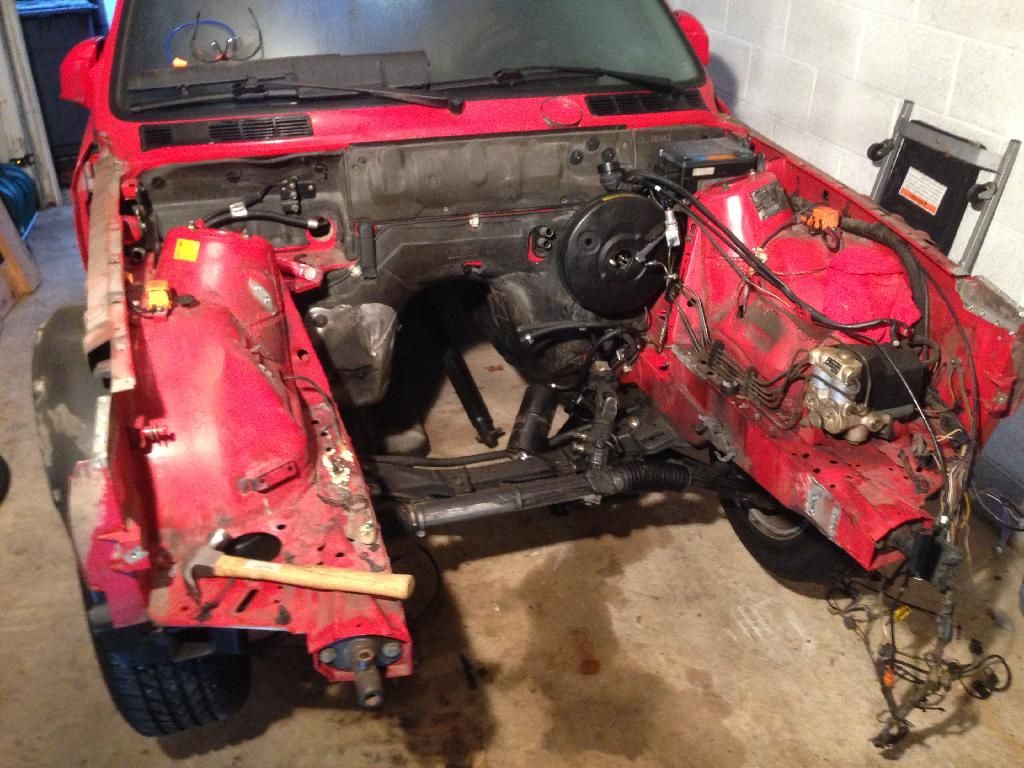 So thats where I am at for now.
Just picked up a Hobart Handler 210MVP welder, should have it up and running by next weekend. Then it will be time to start fabbing the engine mounts and transmission mount extension.
Placing an order for the drivers side rubber engine mount, also need the transmission mounts, those were ripped when the guy pulled the transmission.
Trying to figure out how to pull this off the transmission, the clutch pack and pressure plate I think? Any input?