Ok, so I originally started a build thread here:
http://www.r3vlimited.com/board/showthread.php?t=305957
This is when I was really undecided about the direction I wanted to go with my Pile. I'm not going to retype everything there to here, although I will continue to update both as I make progress.
One day, while looking for something else at a junk yard I found this: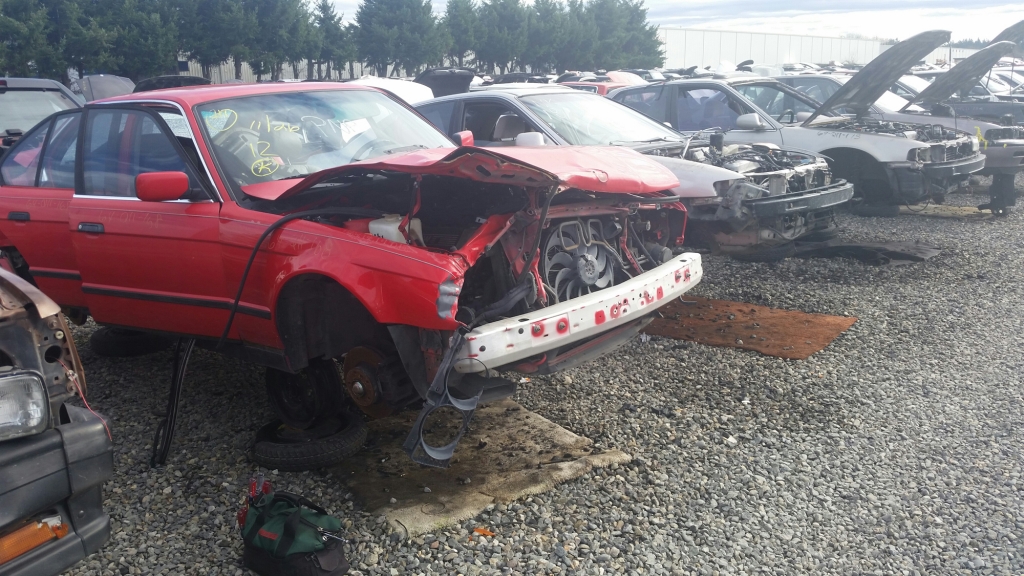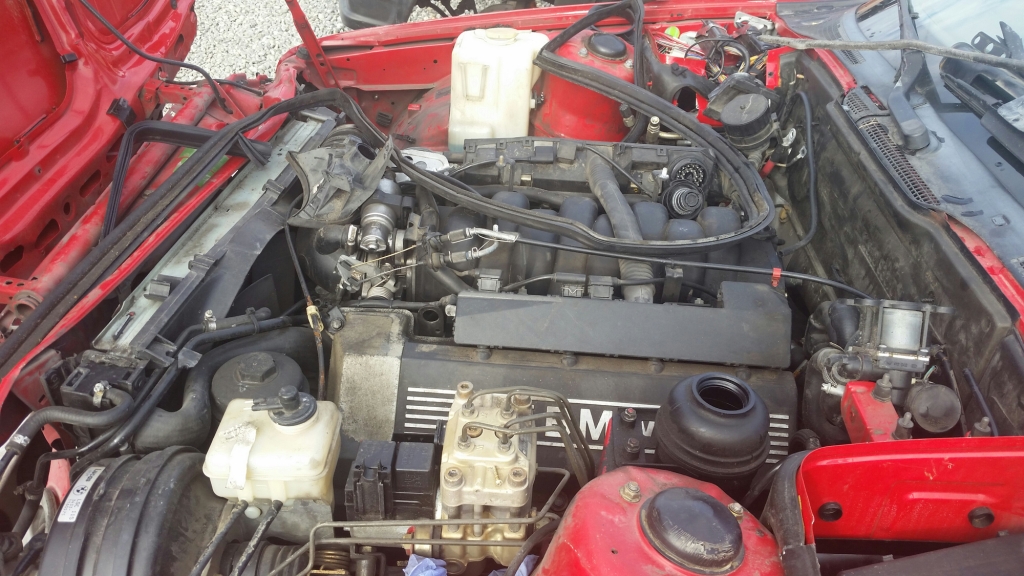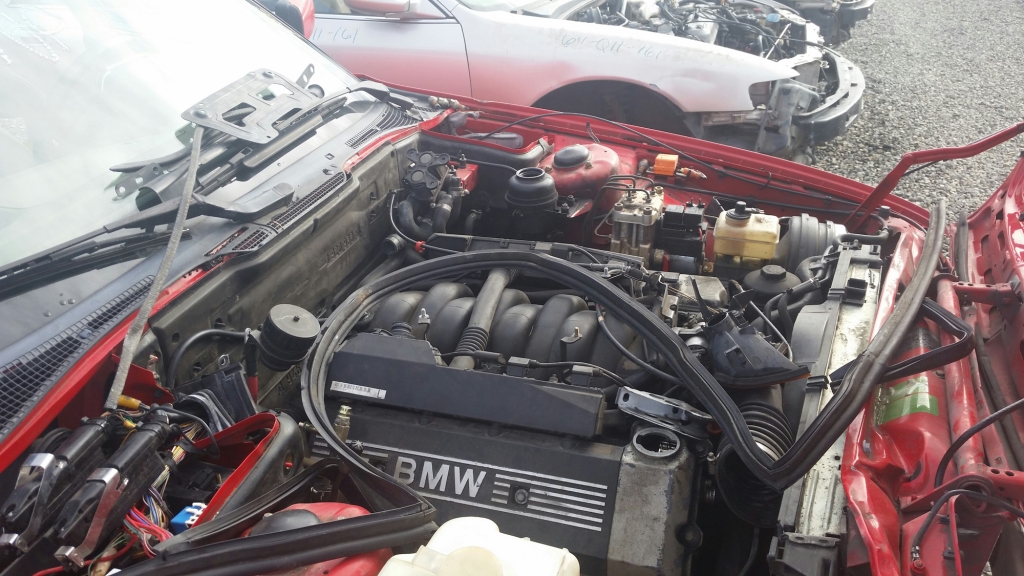 Anyways, I got a screaming deal, Only paid $180 after I took in a blown M20 for a core, that pretty much locked in what swap I was going to do. After about 2 hours, my partner in crime, Maston, and I got the motor out, and separated it from it's autotragic prison. We were able to get the engine, harness, alternator, PS pump, Exhaust manifolds....pretty much everything except the ECU, which was already gone. This lead to a few problems, One is I don't know what the mileage is, and I was not able to do a compression test, or leakdown. But at the price, I decided to take the gamble.
Once I got it on the engine stand at home, I was able to do a little more evaluation. I got the down pipes seperated from the manifolds, and stored away until I need them. I also found a little damage from the removal process:
So needless to say, I have to replace that plug. Also, the MAF is shot, I have the sensor, but the housing was completely shattered. other than that, I have not found any other damage. I was able to crank over the engine by hand, and it feels like it has good compression.
I don't have pictures of it, but 2 days later I decided, I wanted to do the remote booster, so I went back and got the full setup off the same donor.
I still have a LONG ways to go. I still need to track down a 404 DME, transmission, clutch, flywheel, driveshaft, and other odds and ends. I'm planning on using garagistic's engine mounts, transmission mounts, and signal splitter for the tach. I don't want to run subframe spacers, so I will have to pan notched.
I'm getting the impression that a manual tranny is going to be a BITCH to find, so I am open to suggestions on donor sources.
Also, I need to find somewhere between a 2.93 and 3.30 LDS for the new subframe I'm putting together right now. I have to order one more set of camber/caster adjusters before I can start burning out old bushings and rebuilding.
This will be a long term project, especially because I don't have a garage of my own to work in. I have access to a shop, but I can't occupy it for more than 24 hours at a time. So bare with me, and stay tuned!