Here's pictures of the progress to date (20FEB2010):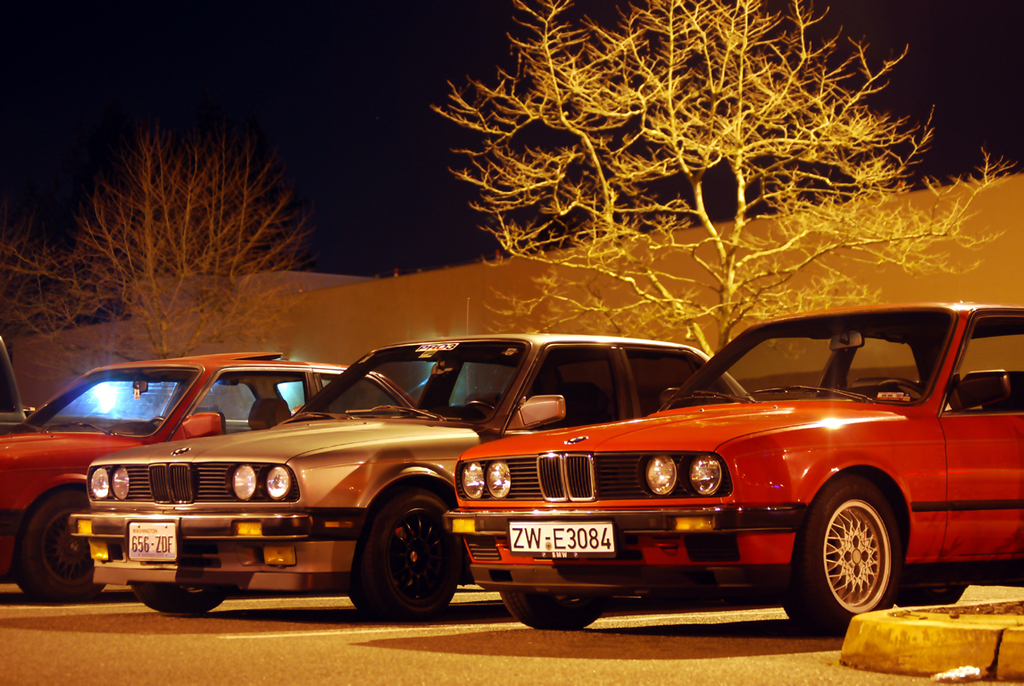 ---------Original Post Below----------
An introduction of my self and my eta...
I have been an e30 fanatic since my first, a Zinnoberrot '88 4-door Super-eta that I got right after High School. It was love at first sight. Unfortunatly, I no longer have that car. Prior to embarking on an all-expenses-paid vacation compliments of the US Government, I did what I have regretted ever since... I sold my Zinno. Worse yet, the folks I sold it to (friends of my father) gave it to their kids who promptly totaled it. Happliy my father had the foresight to strip the car before it was turned into razor blades, she may yet live on in pieces.
Upon return from overseas I bought myself a shiny new-ish Calipsorot E36 but that car was far from able to satisfy my needs and after chasing an endless string of coolant problems it was traded in for a Mini Cooper S which my wife has since claimed as her daily driver.
After an incident which claimed the life of my wife's Nissan, I was finally given the opportunity to fill a void in my life.
I bought a 1984 325 eta with a build date of 8/84 last week. Best of all, she is HENNAROT! With 187K on the odo I wound up paying $1800 and driving her away. According to the VIN-report she lived in California from 1984 to 2007 when she came north to Washington State. While the paint was somewhat faded and oxidized, I could not find a single spot of rust and as far as the body is concerned she is flawless save a few door dings and rock chips. After a few hours of polishing and a thorough wax the paint came back to its original shine.
She will be my daily driver and as such will be getting a 'progressive' restoration on the weekends and will be driven and enjoyed during the week. Plans are for a subtle 'refined-stock' look.
She has some minor issues, as they all do, but I should have her mechanically healthy later this week. Aside from a little electrical gremlin most of the issues are cosmetic, mainly the fact that she needs new seat covers. Because of this I'm gonna use this as an excuse to swap the beige interior for black and possably spring for Alpina-cloth seats.
Budget permitting she will eventually get further refinements including:
-Euro Bumpers!
-H&R Sport Springs
-Bilstein Sport Shocks
-Eibach Sways
-Headlights (Smilies)
-Wheels (I'm thinkin Alpina Kopis, BBS RA's or Hartges)
-Scuff and Spray to freshen the Henna
Here she is as she sits now:
That last picture is somewhat deceptive, the seat's cover cloth is fairly brittle on the upper surfaces from sitting out in the Sun for 25 years and the bolsters are pretty thread-bare. But thats life, and she'll certainly be fun to tinker with...
-RainierHooker