Worked a little on my manifold. Cleaned up some areas a little better, but, I've gotten to the point where I'm not sure how much material I have under where I'm grinding at, and would rather not make it too thin, or worse burn through the damn thing. I more or less rounded the areas so it will flow a little better, but I know it won't flow as well as a quality manifold. It will do, but I would still like to clean up the turbo flange area a bit more...it's gonna take a bit of time to do, and I don't have decent compressor at home so gotta do it on my spare time at work. On to a couple more pictures.
Here you can see where I went to town with the die grinder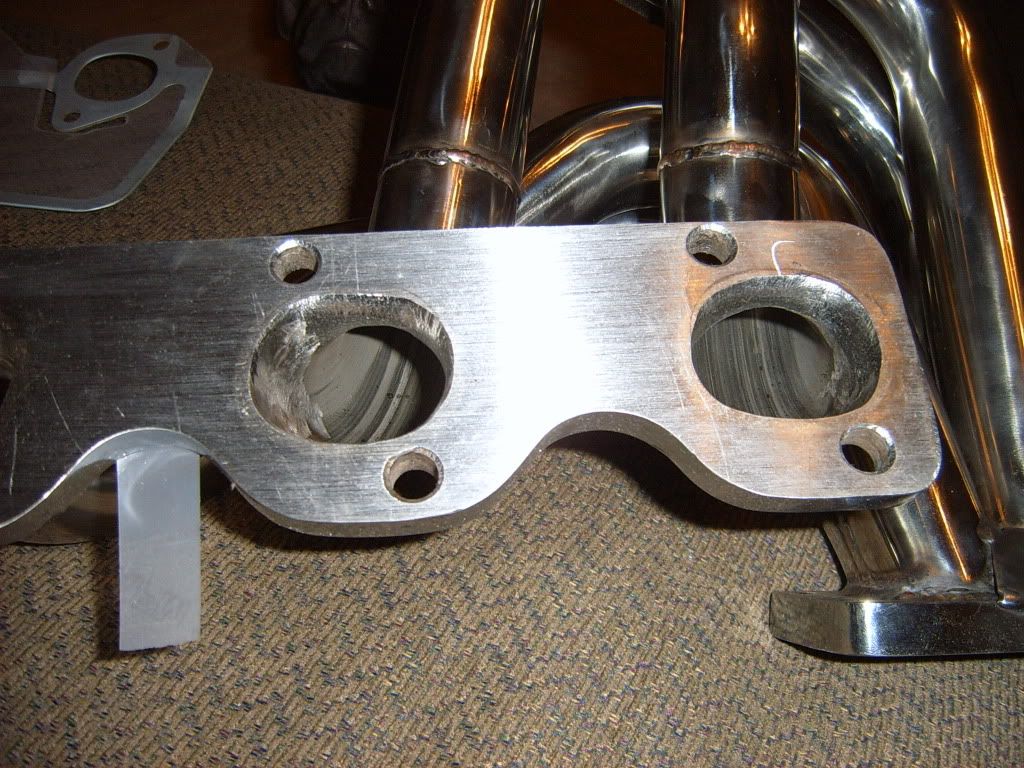 You can compare to the images at the beginning of this page and see how much better the gasket matches now.