Now that my new engine was in the house, I needed a place to work on it. With no garage space available and a long winter ahead, I thought of the perfect space to work on it indoors. At first, Paul wasn't fully on board, but I finally convinced him that it would be a great idea to keep my engine in the kitchen. :mrgreen:
I still need to get a proper engine stand, but for now, it's sitting on an old woodworking machine stand.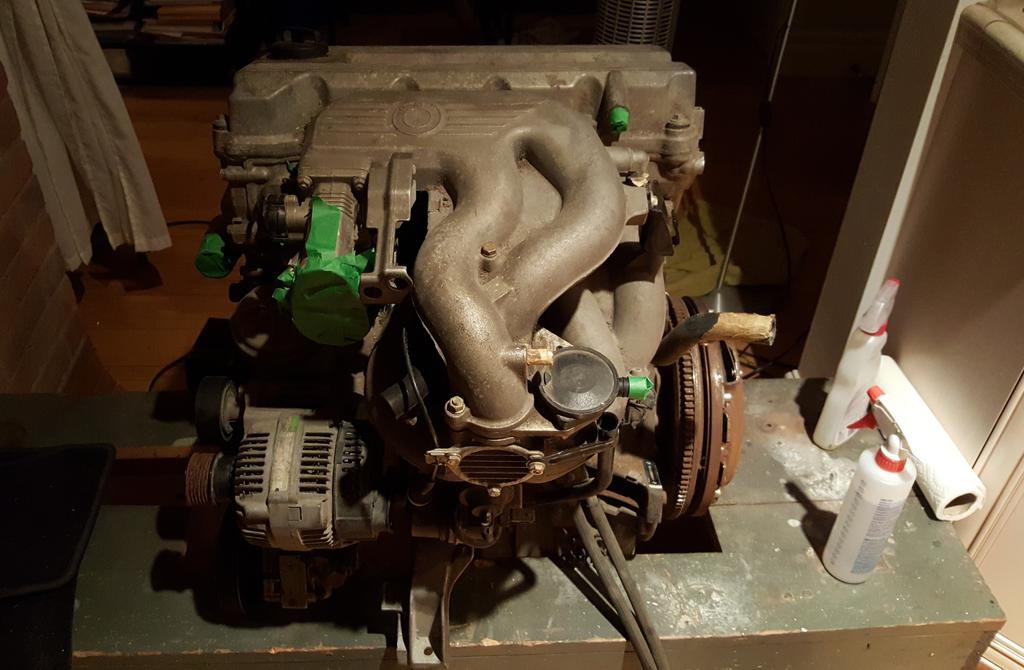 I got to work giving the engine a good scrub.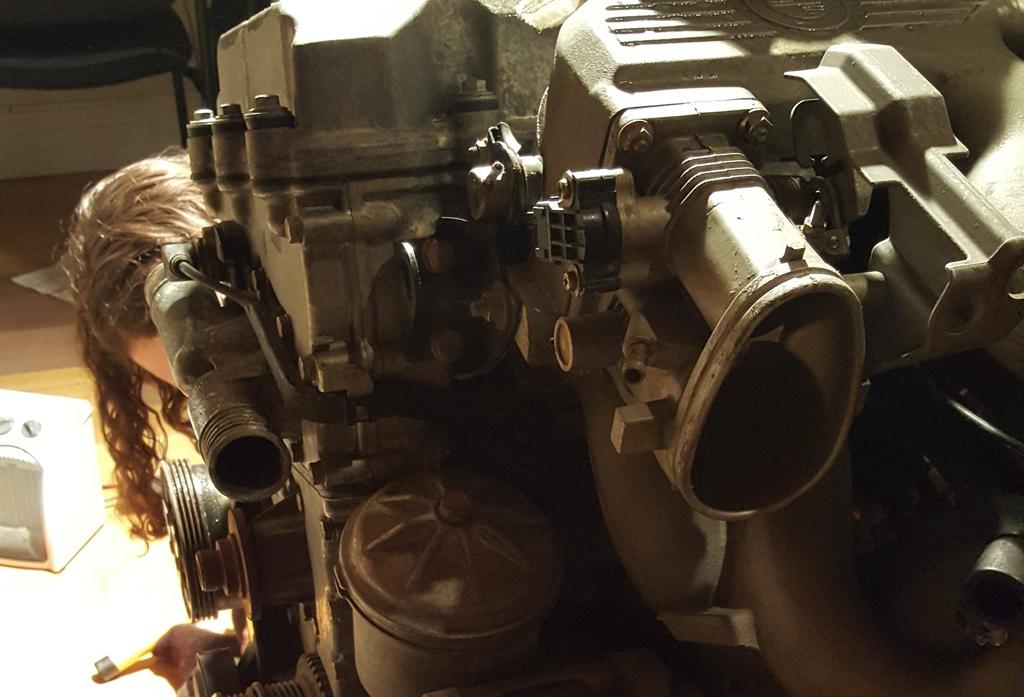 I tried to clean up the kitchen to get a good picture of the M42 by pushing the boxes of car parts to the side. (Yeah... we actually choose boxes at Costco based on the ones that would be best for storing car parts. It's bad. Don't judge. ;) )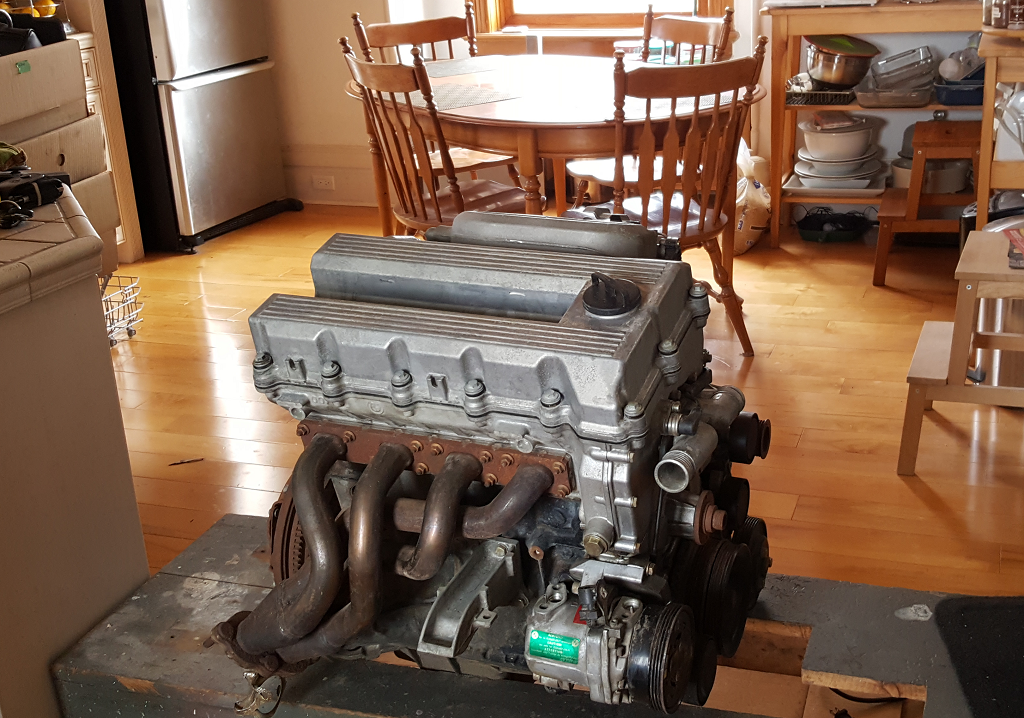 The engine seemed to be in great shape.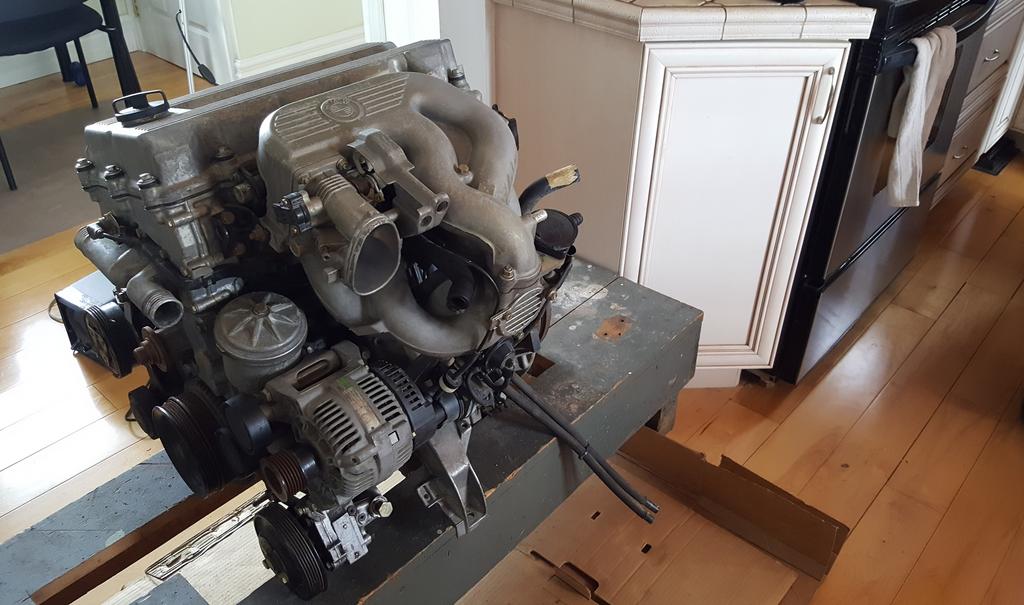 No leaks. All the plastics looked like new.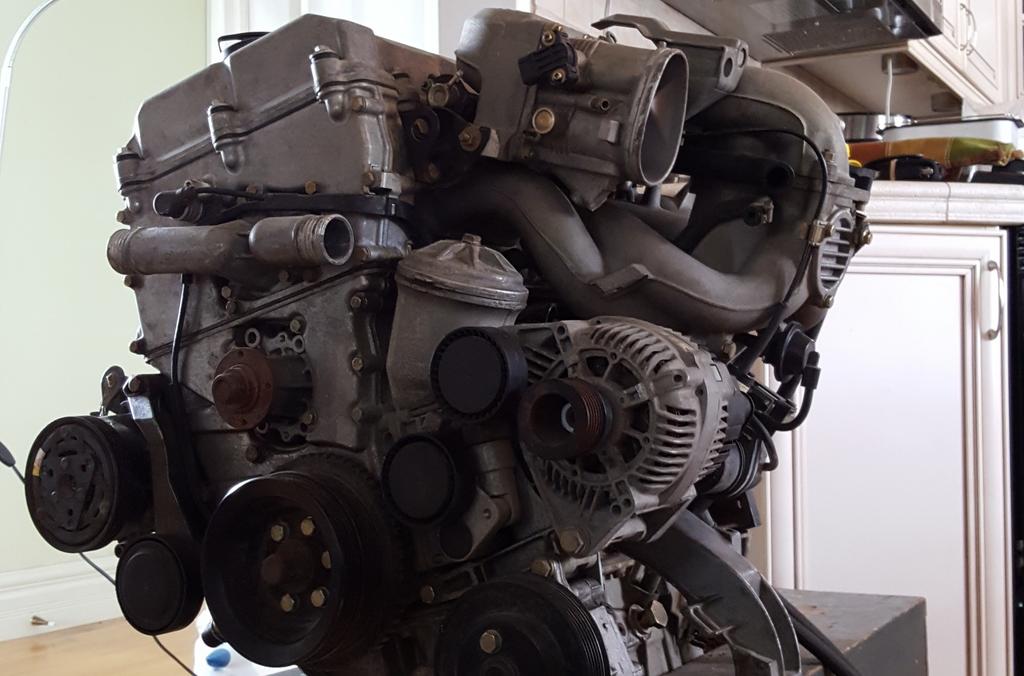 We pulled the water pump, and couldn't believe how clean it looked inside.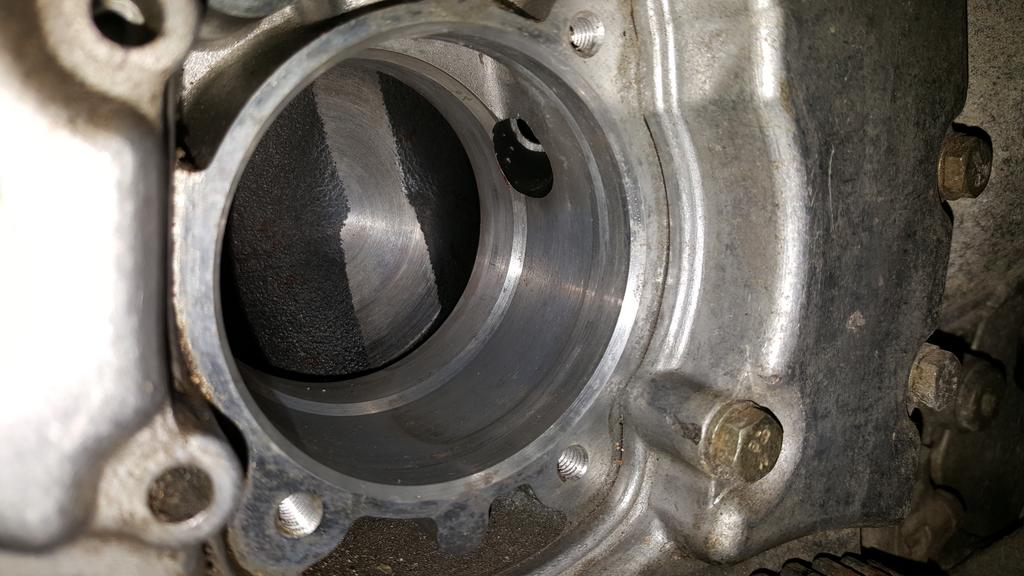 I worked on removing the cosmoline, as well as the rest of the dirt and oil on the engine, with lots of degreaser and a hand held steamer. The steamer helped soften the cosmoline enough to scrape off (plastic cutlery does the trick and doesn't scratch) and eventually started to strip it off.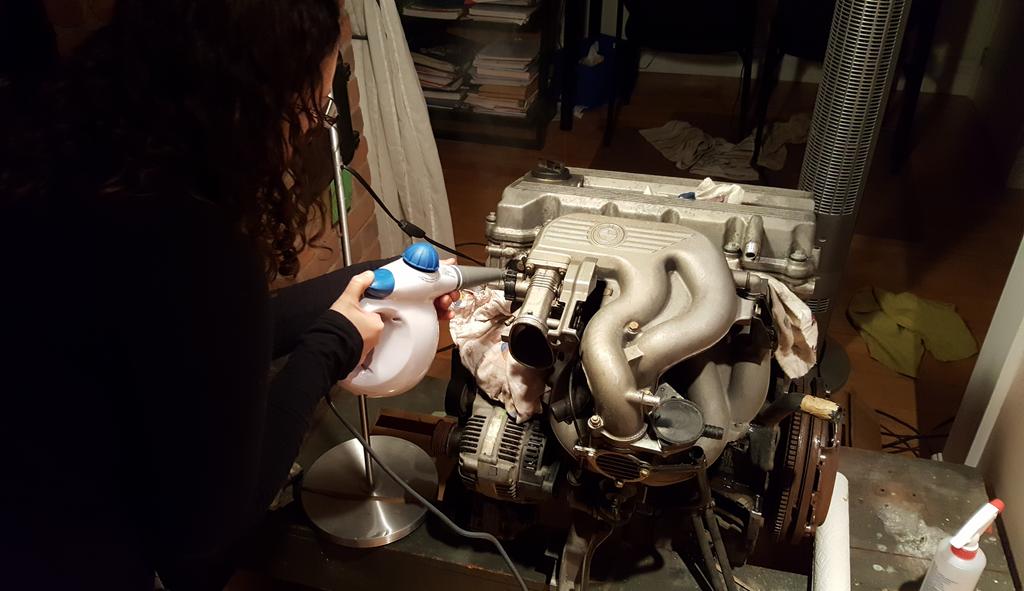 You can see the cosmoline clinging on for dear life and gradually starting to peel off. It sure looked worse before it looked a bit better. :shock: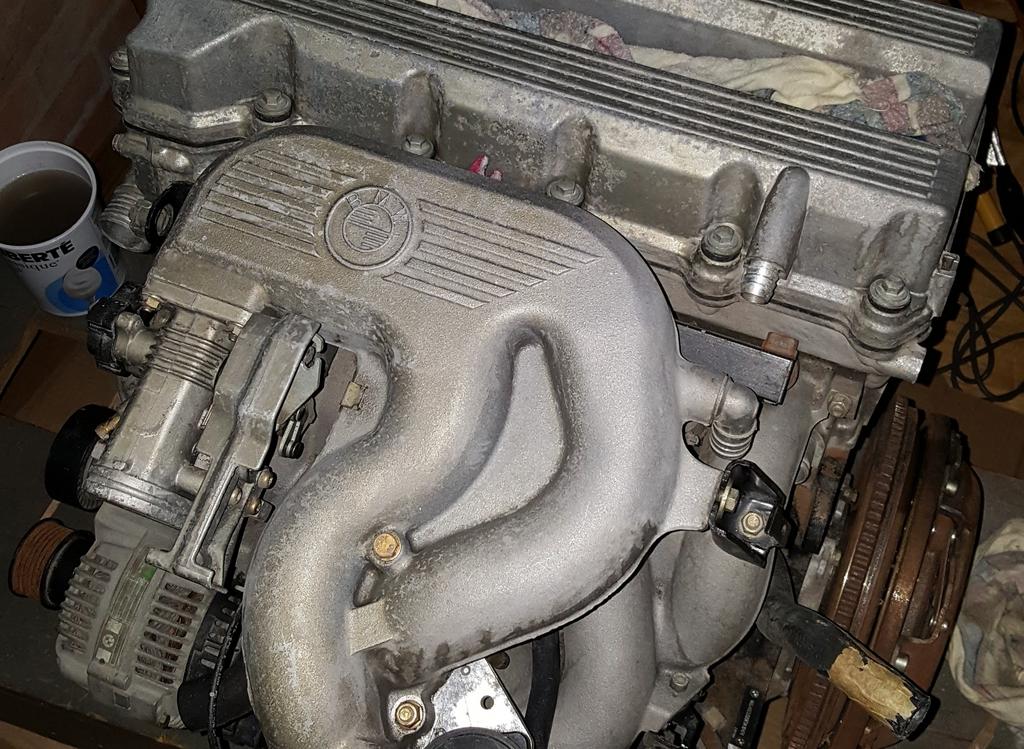 Scrubbing it with a scotch brite sponge and Simple Green seemed to help as well.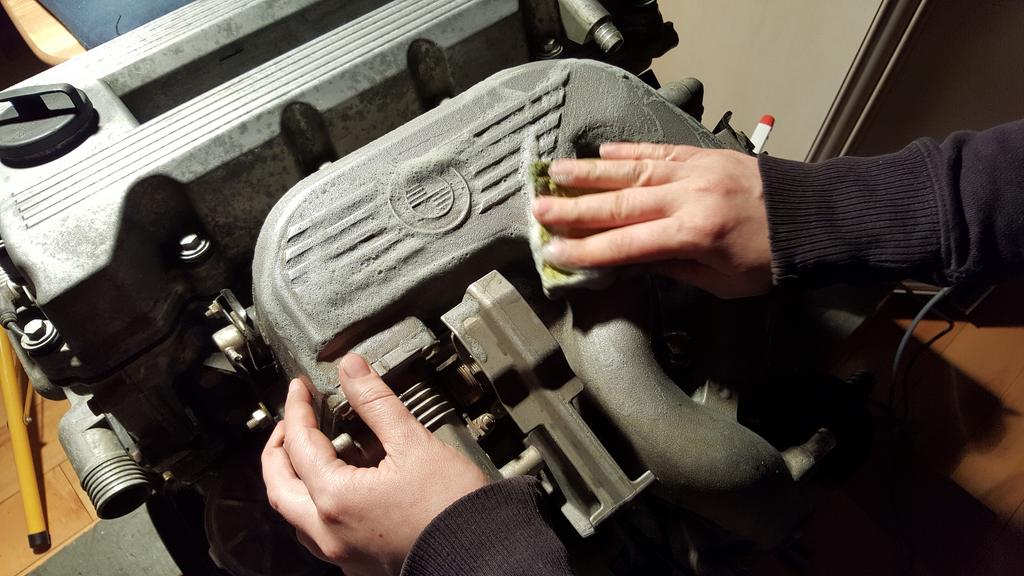 I got lots of practice cleaning up and refinishing a bunch of old valve covers we had around. This M30 valve cover couldn't have been much worse before...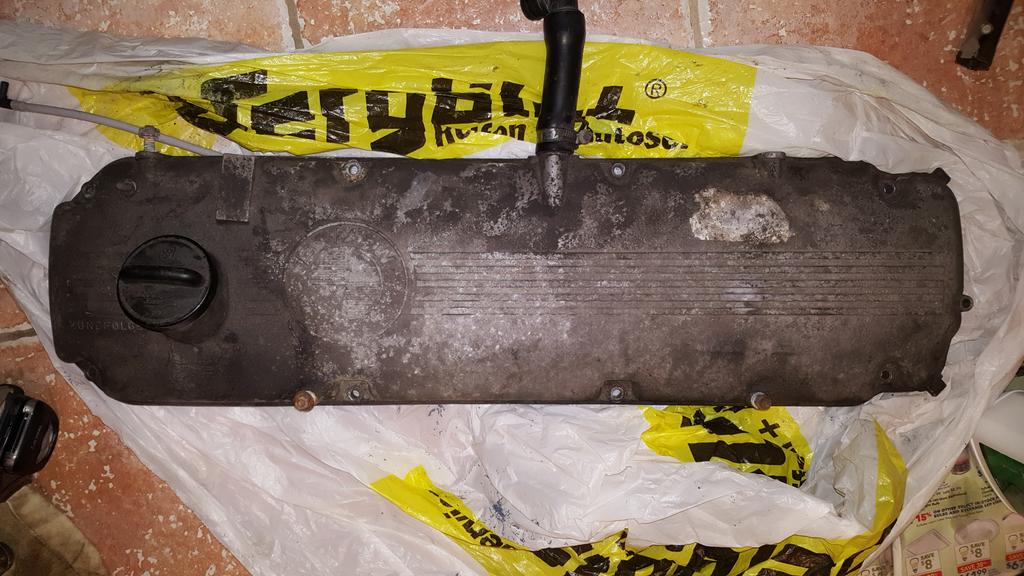 ...but cleaned up nicely! :) I experimented with polishing the valve covers using metal polish and a power ball mini polisher that attaches to a drill, but I wasn't really happy with the results. The metal tended to look blotchy and uneven from corrosion even after a lot of polishing. On the other hand, a little bit of paint really goes a long way. ;D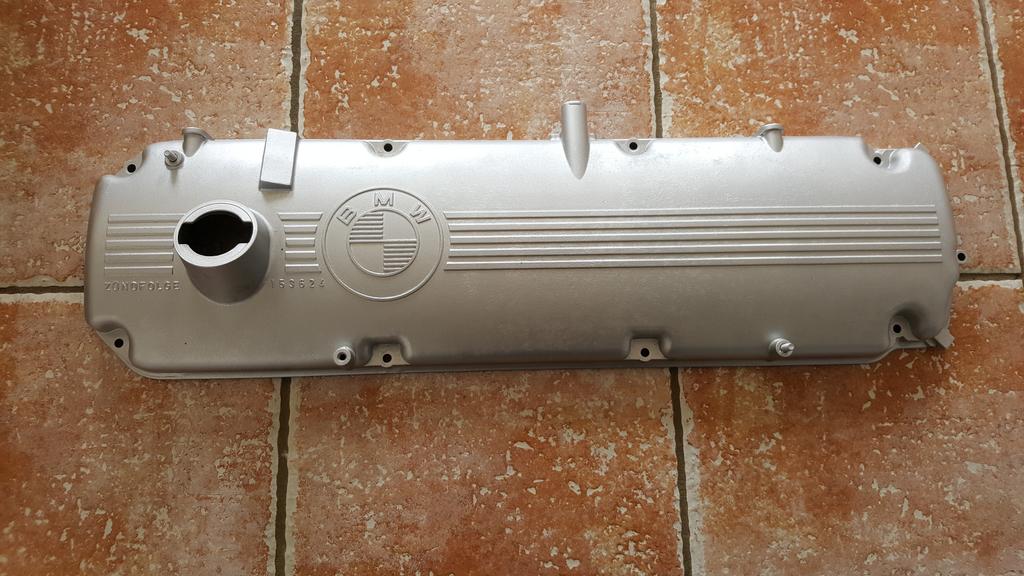 Taking off the valve cover was more difficult than I was expecting. After double and triple checking that I'd definitely removed all of the hardware, it was truly glued on and would not budge for the longest time. :/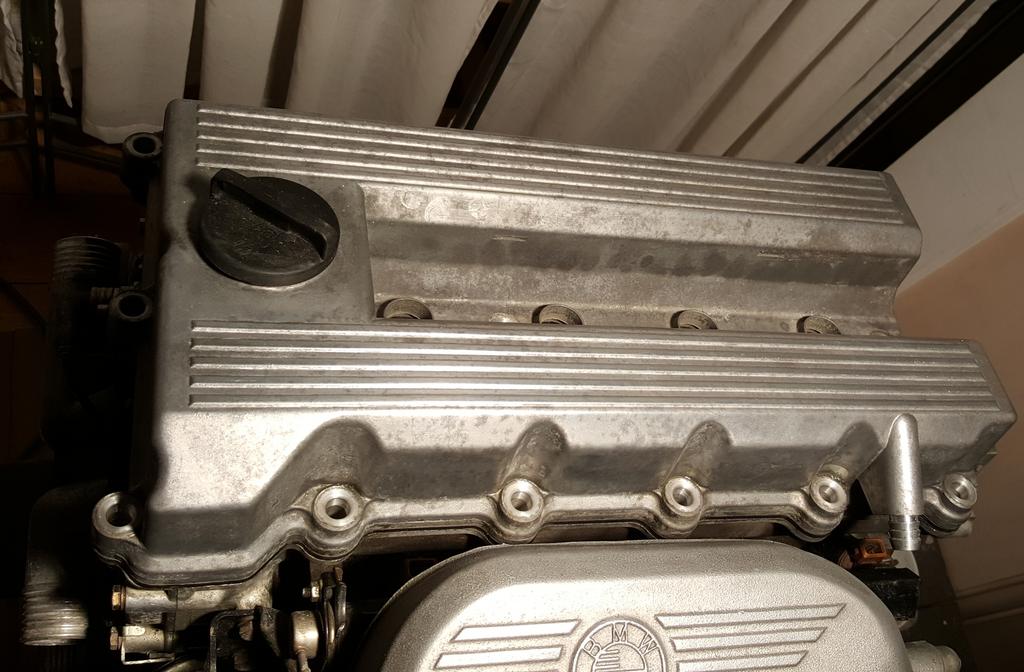 Finally got to see inside the engine!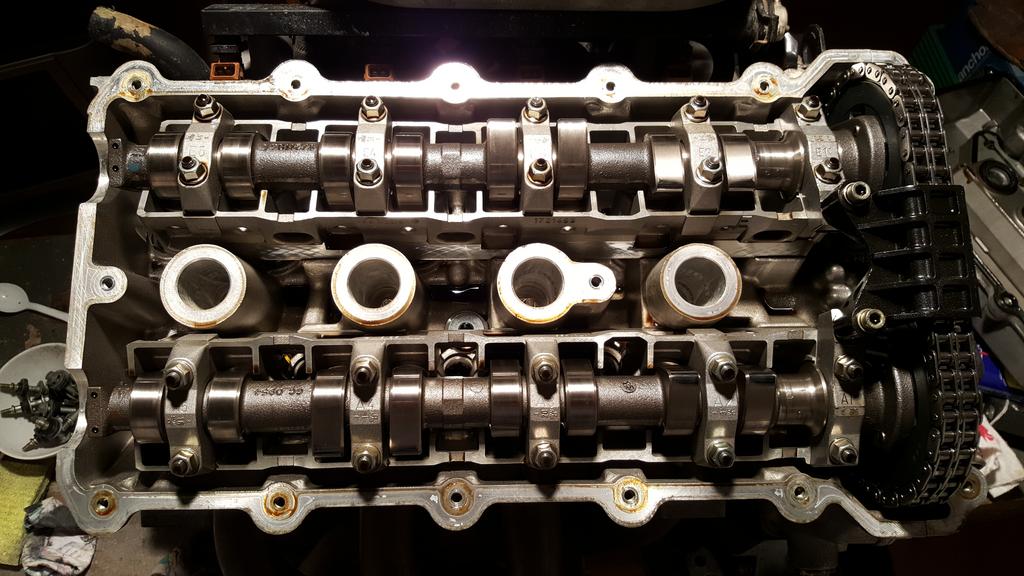 It smells like 20 year old oil. :P New gaskets will be going on soon.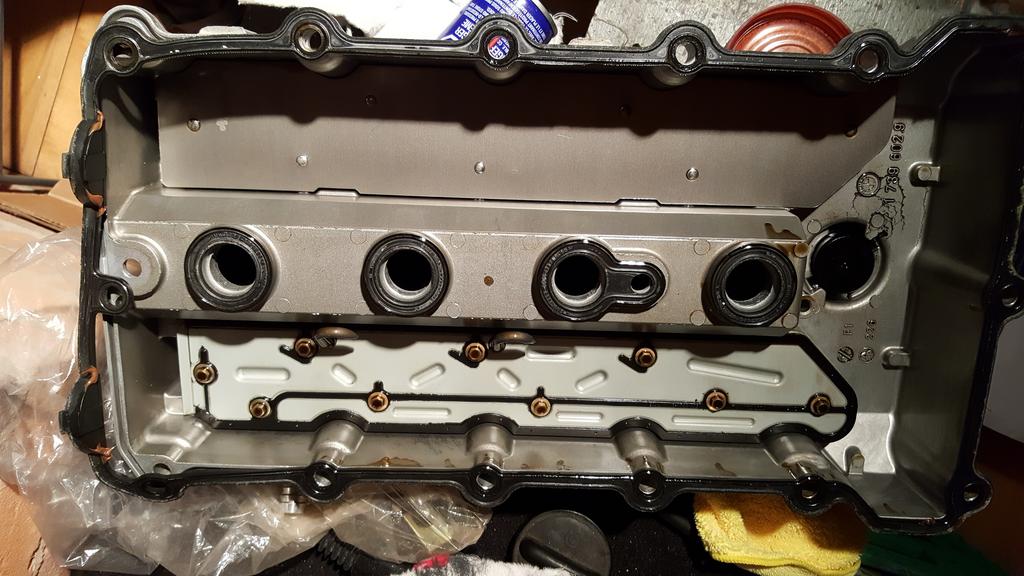 Good thing our canary Tiny is here to help me out with the M42. :)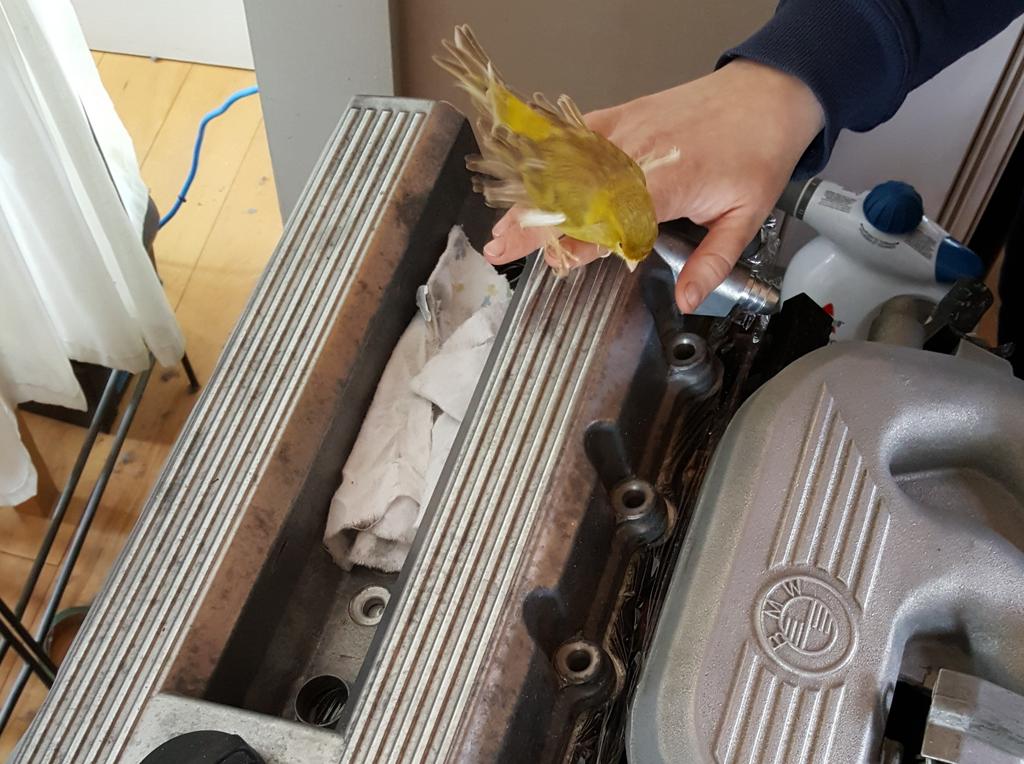 So now I just need to source a few items (motor harness, ECU, air box, air sensor, coils and plug wires) and get it ready to drop in the touring. :up: