Time to build my last E30 for myself. Starting from scratch and making it quite unique. I figured I have a stock concours level show car (red car), so why not make something flashy, and fun that I can enjoy in a different way
This one is an 1987 325is Its gonna have an M50NV and some other goodies that will be a secret until I can get started on them. Then of course everyone watching will see the progress.
Here are the pictures of day 1: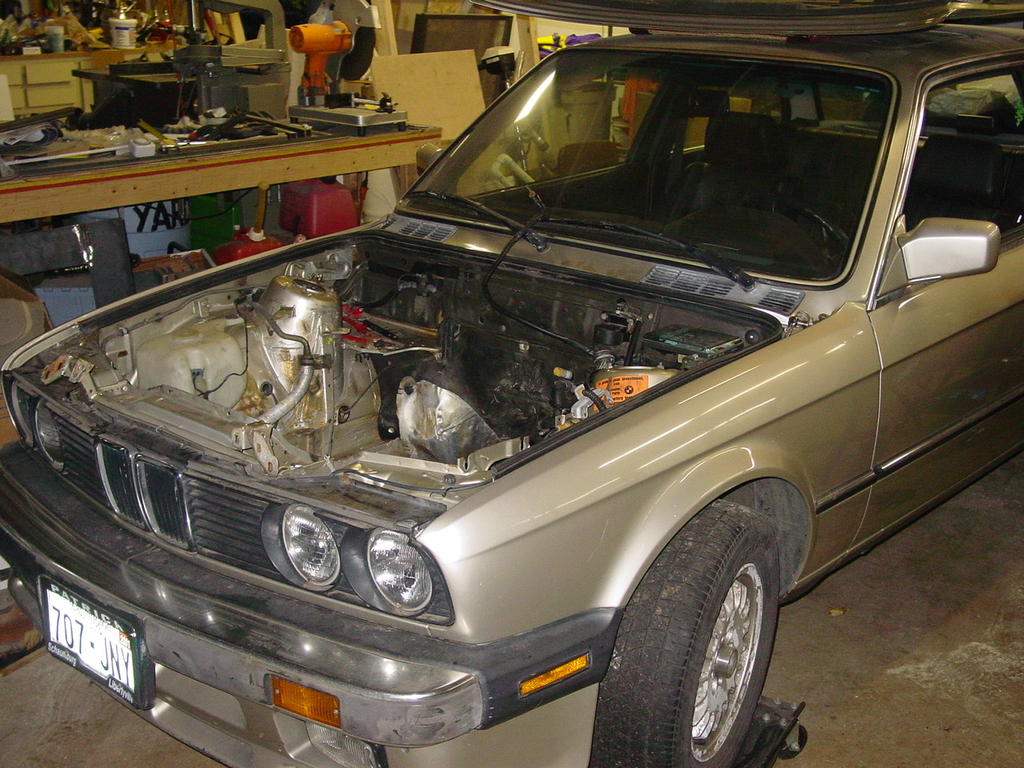 Im gettin' that damn ZF outa there!
Engine on the stand. Time to take it apart!: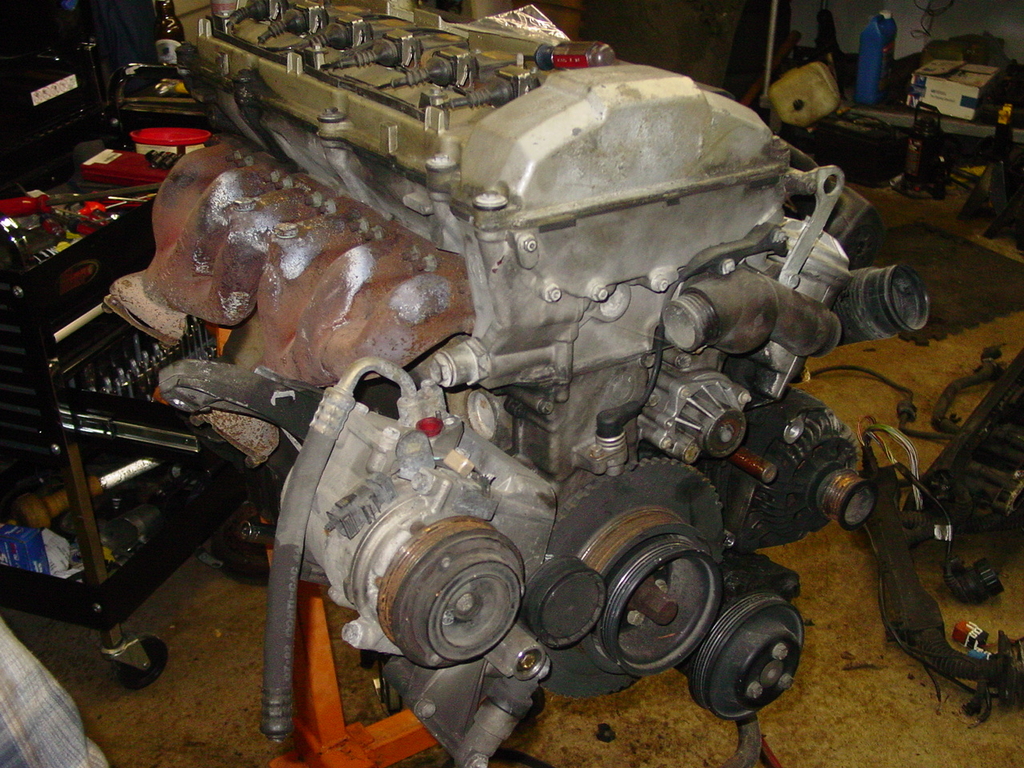 Projects, projects, projects:
Got it to my shop and pressure washed the engine bay:
Nice and clean, I can work on it now:
Shaving the M20 brackets, I got a little too aggressive with the cut wheel:
Continuing tear down:
I made that big bracket to pull the fuse block out of the way for painting purposes:
Time to take care of the holes from my reckless shaving:
Filled:
Grinding down the welds:
Bondo-yo:
Smooth:
Primed and scuffed:
Windows out, fenders off, time for paint:
Finally making the color decision:
A rough idea of the color I'm going for: