I have owned two 318is before the touring but I never cared enough about
them to make a project thread.
So now that I have a car that is worth keeping in good shape/only driven
in the summer, It deserves its own project thread.
How it looked when I bought it: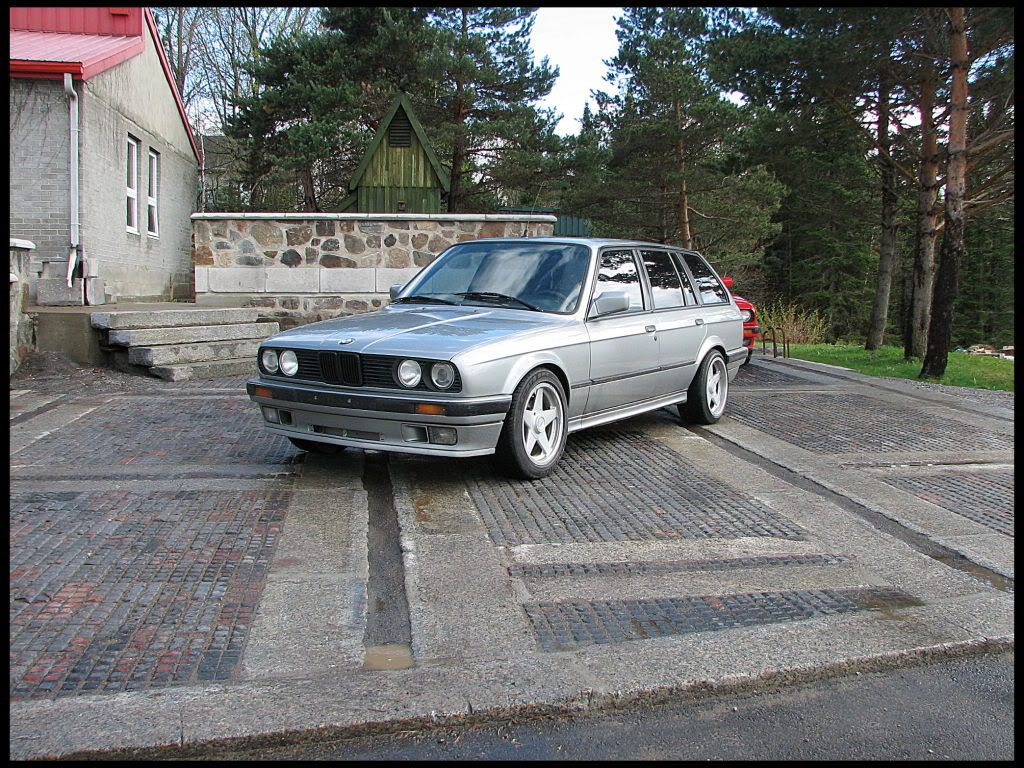 And the project starts now....
Thanks to Kuuki I got this:
Type code AG51 Type 325I (EUR)
Dev. series E30 (5)
Line 3
Body type TOUR
Steering LL
Door count 5
Engine M20
Cubical capacity 2.50
Power 141
Transmision HECK
Gearbox MECH
Colour LACHSSILBER METALLIC (203)
Upholstery SILBER STOFF (0270)
Prod. date 1988-12-22
Order options
No. Description
215 POWER STEERING,DEPENDING ON ENGINE SPEED
400 SLIDING SUNROOF MANUAL
423 FLOOR MATS, VELOUR
428 WARNING TRIANGLE
510 HEADLIGHT BEAM-THROW CONTR. F LOW BEAM
551 ON-BOARD COMPUTER II W REMOTE CONTROL
668 BMW BAVARIA C EXKLUSIV
681 DACHANTENNE
690 CASSETTE HOLDER
708 M-SPORT LEATHER STEERING WHEEL II
I now know that the M-tech II wheel is original and why it now looks like this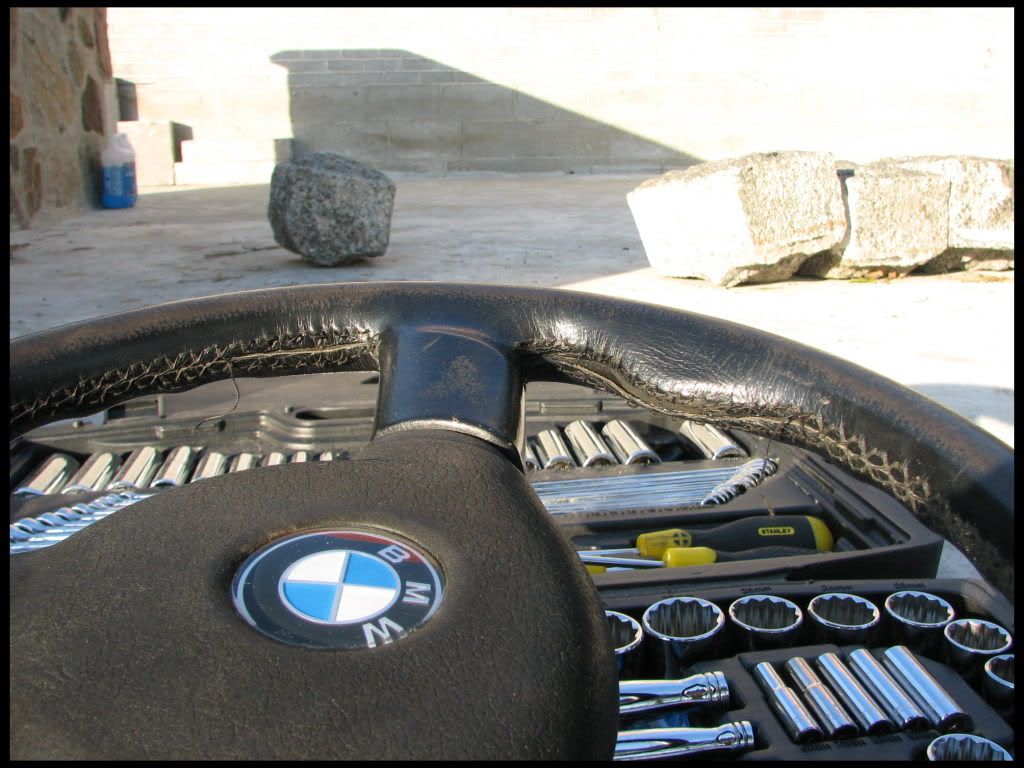 The leather is worn, center section is faded and stitching coming apart. So
I swaped the wheel with my M-Tech I until this one is repaired.
I then swapped the front seats with the sports seats from the parts car
From this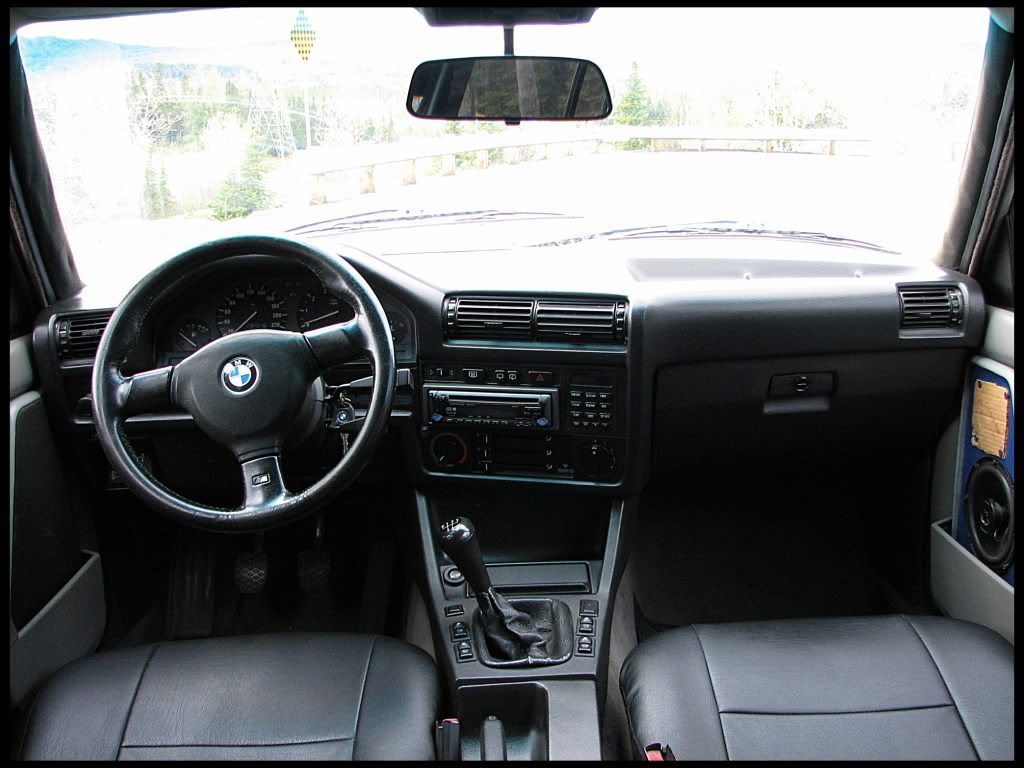 to this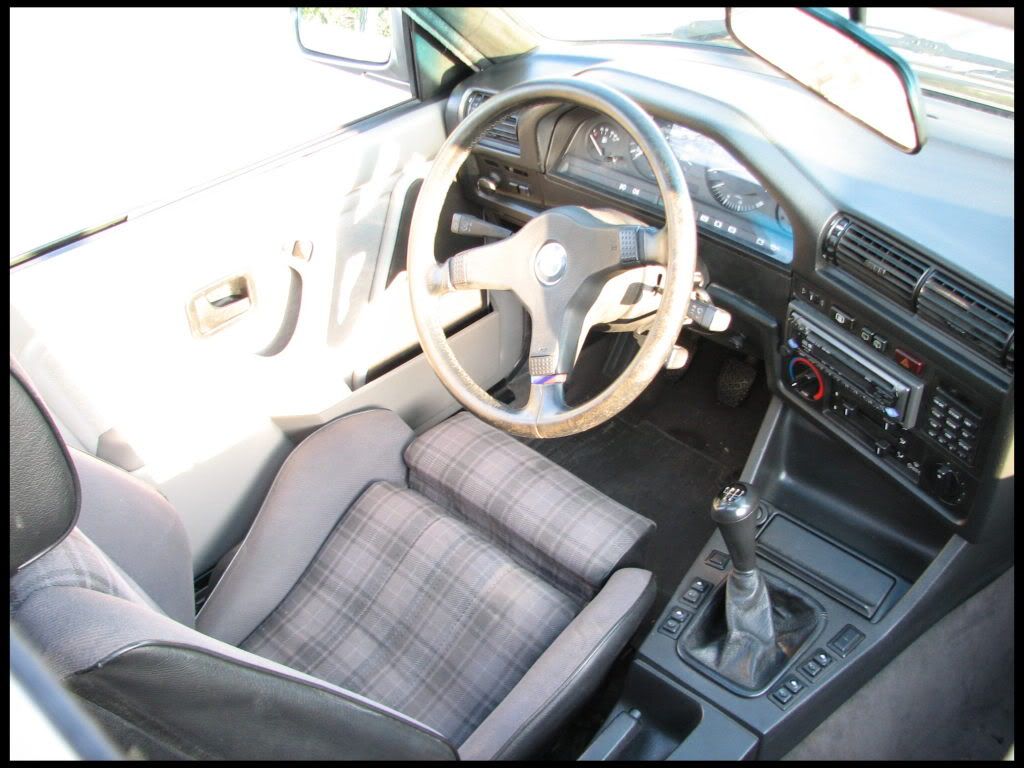 Now I can see the top of the cluster witch I could not do before with the
comfort seats+small M-tech II. I hope to still be able to when I swap the
M-tech II wheel back in...
Then I had to fix the fog lights. They were heavily pitted and not working.
So swapped in some ''new'' ones. Then after a diagnostic of the
electrical circuit found that the switch was bad...Its a euro fog light switch.
So it not like if I had a replacement laying there...well....
Maybe I do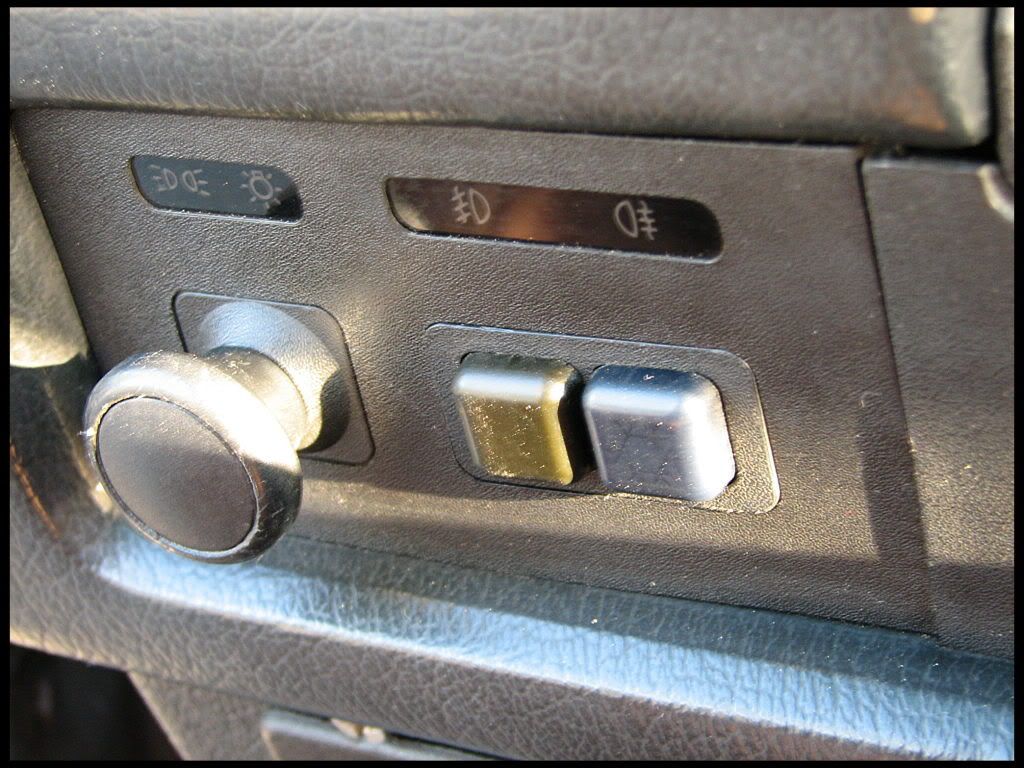 Yeah that will work.

Another problem witch I still haven't found a way to fix for cheap is this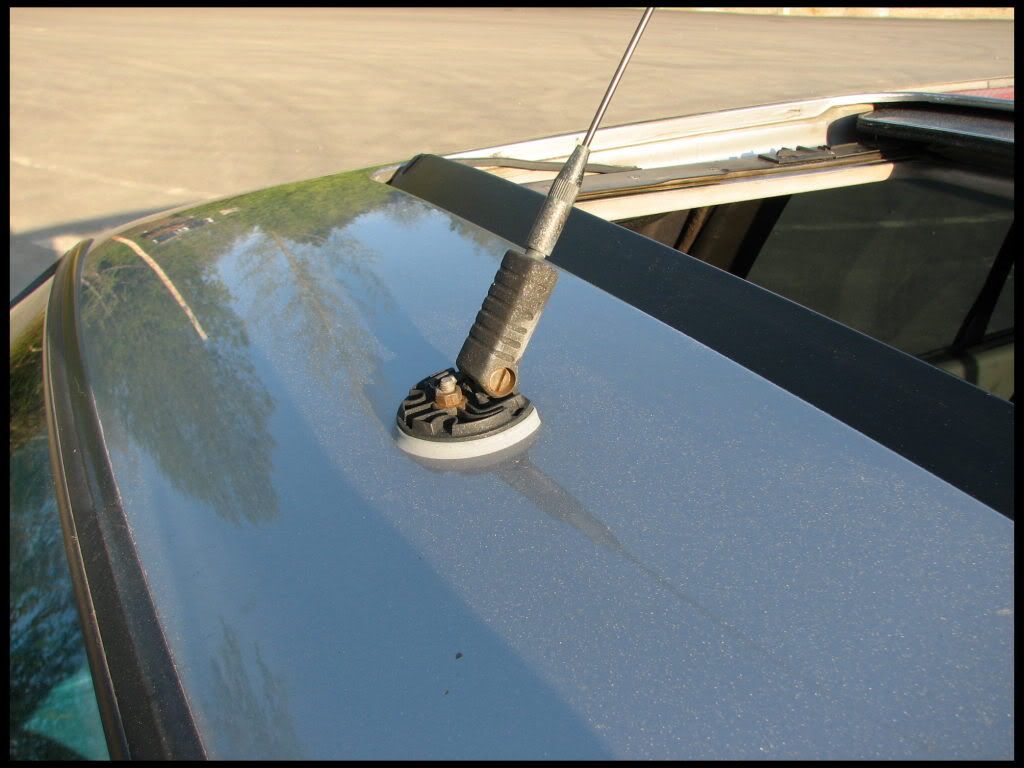 The antenna is missing its cap/cover and guess what its NLA and I can't find a replacement anywhere execpt a whole new antenna.
Then with the help of Guten Parts/Levent I did this
First I took apart my cluster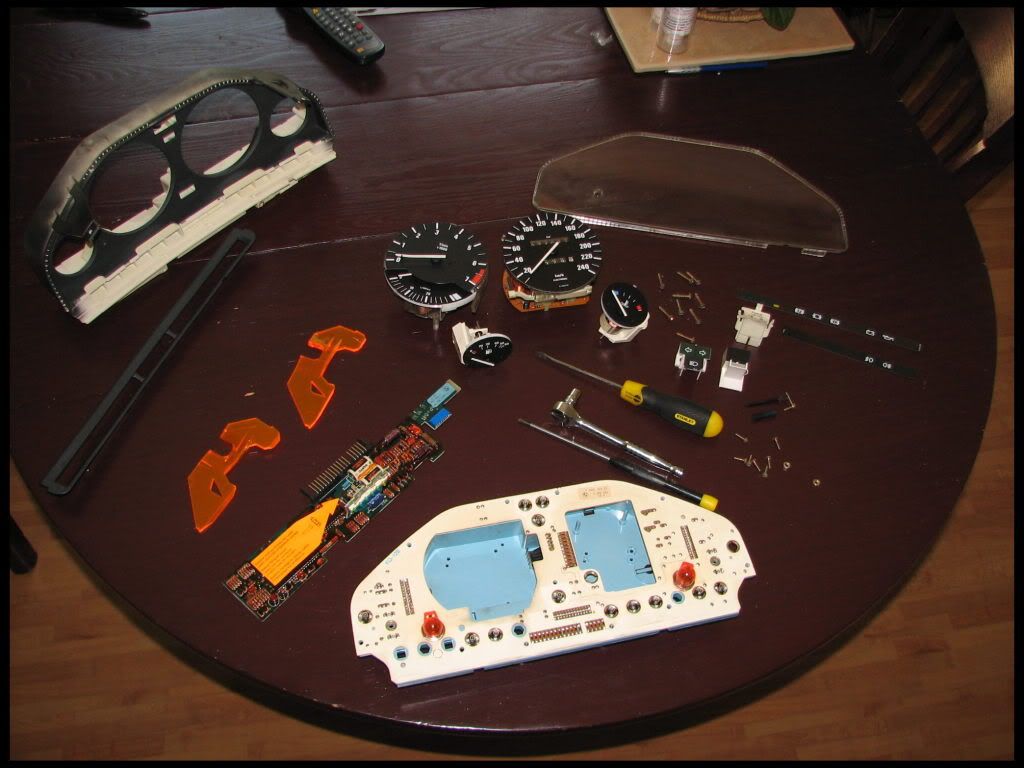 Then painted the bezel flat black
And the needles red
Then let the paint dry and enjoy the sun/beer/book (Everyone should read
Sherlock Holmes)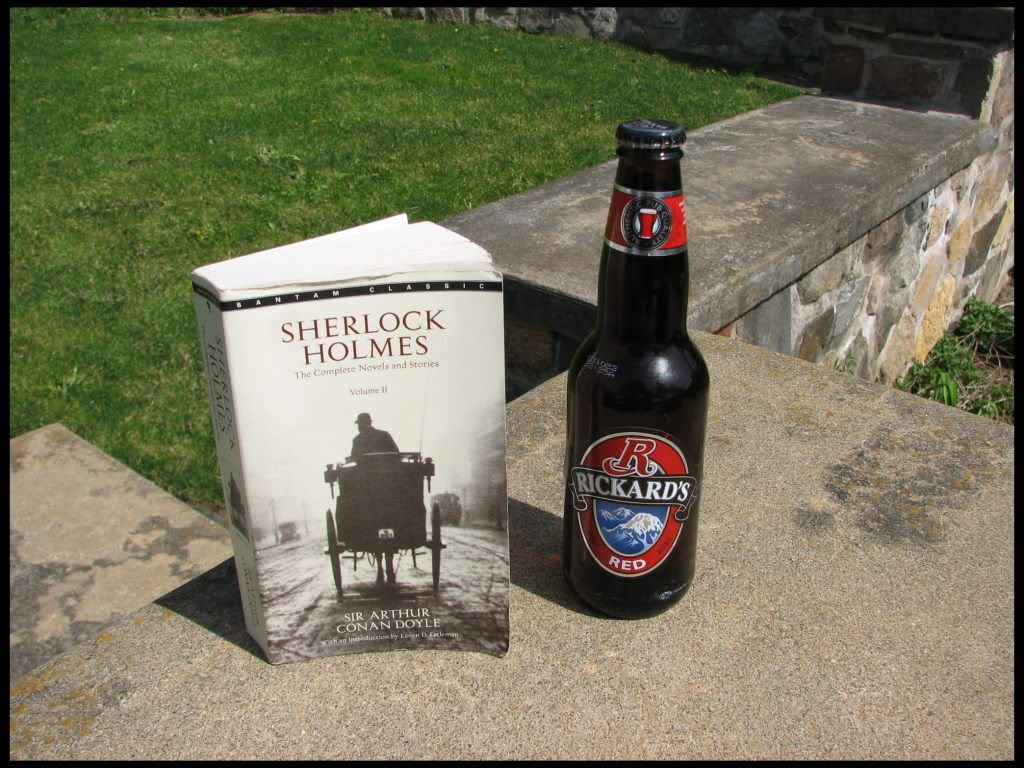 Then reassembled
And in the car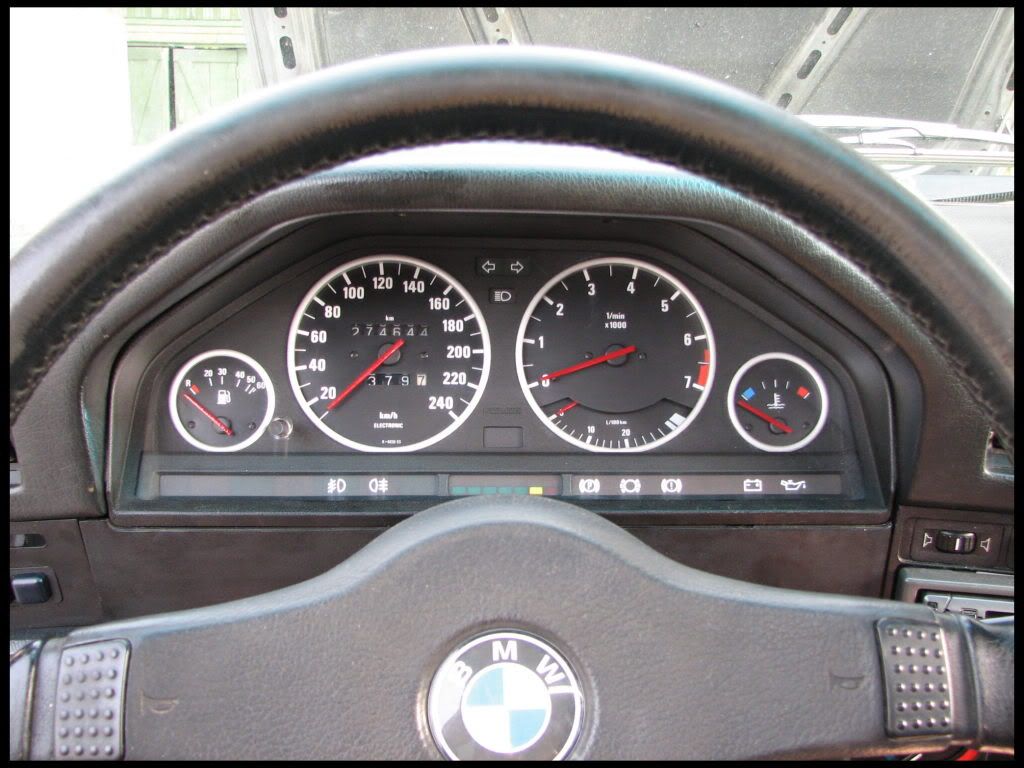 I also sanded/painted the sways that were on the 318is and my strut bar
as well as received my order from AKG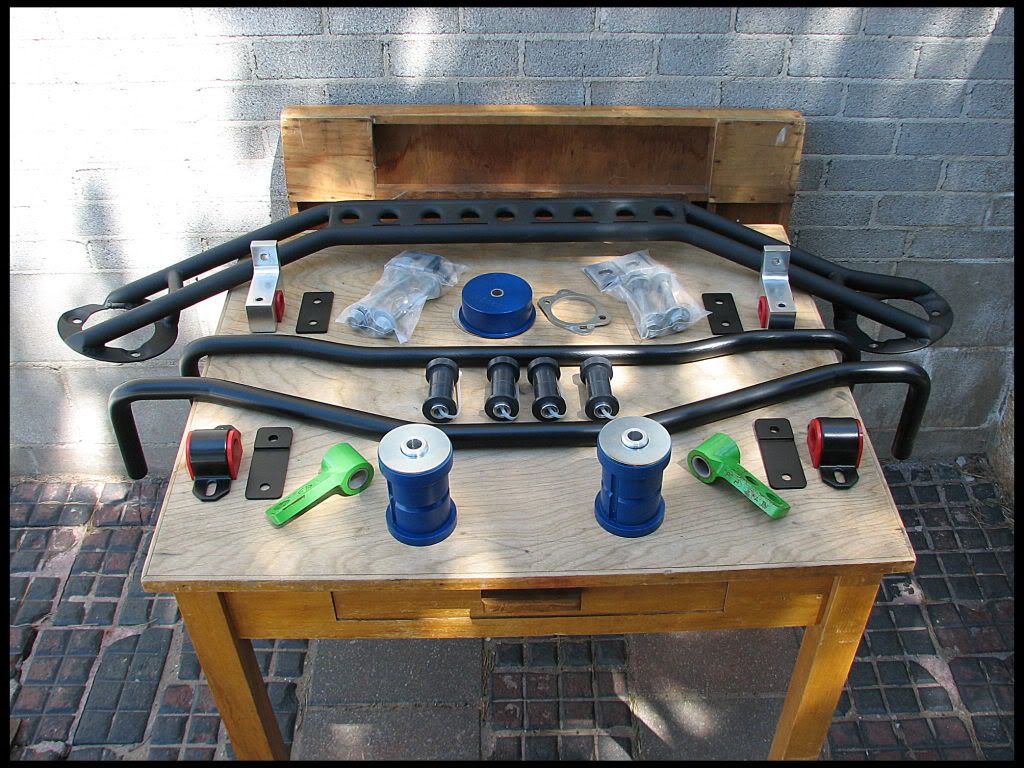 This should definitely help with handling. The car has H&R sports+billies
right now but it understeers bad and the subframe bushing are MIA so its
kinda scary now when I push the car in corners.
I also installed a Apexcone 4500K 55W kit earlier today I will go adjust
them after I finish this since its dark now. The smileys didn't light to well
but they had crappy bulbs in them...
And I also cleaned the front end a bit. Added missing trim, euro plate and
chrome kidneys
I also fixed a lot little problems but they are not really worth mentioning.
And I'm waiting for a shipment from Blunt. This should help with future
updates
And that is it for tonight
Charley