Hello, my name is Greg and I've been lurking on this forum for quite a while now and with my 1990 325 sedan build in progress I thought it is time for an introduction.
I've owned several BMWs over the years progressing from an 85 318i black sedan to my current E30 and E34. Well enough background... here is my build.
Last fall I picked up a local one owner sterling silver 1990 325 auto sedan. It had not been driven in about 2 years and it needed lots of work. Interior was rough and drivetrain was suspect but the chasis had zero rust and was pretty straight. Great candidate for a full build up.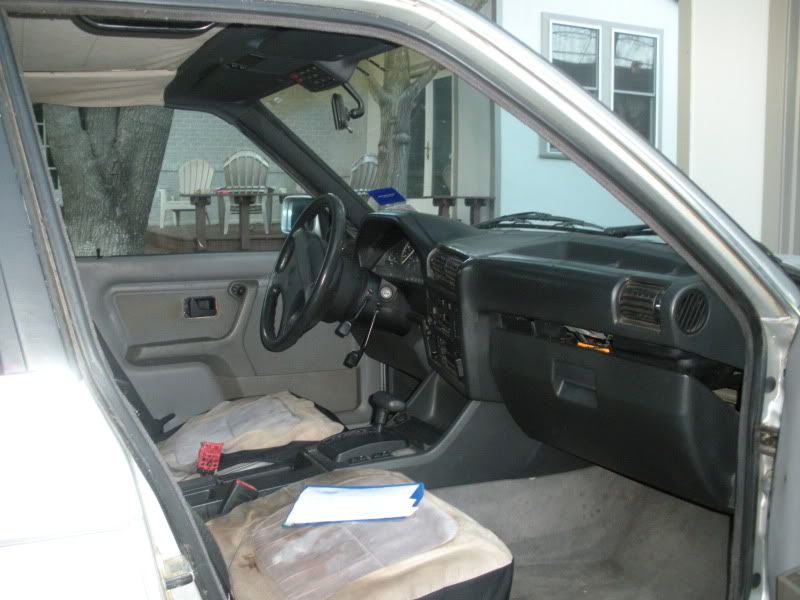 First project was cleaning up the trunk and battery box. An afternoons work, a new battery and some trim paint and all appears well.
Before...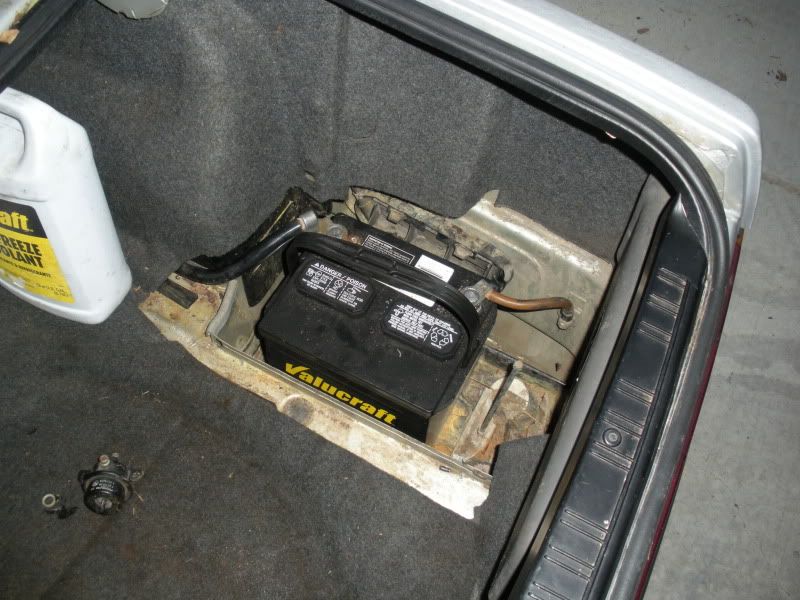 After...
Then I began gutting the interior and cleaning it up...
And after several more hours of cleaning and scrubbing with a washbucket and rags...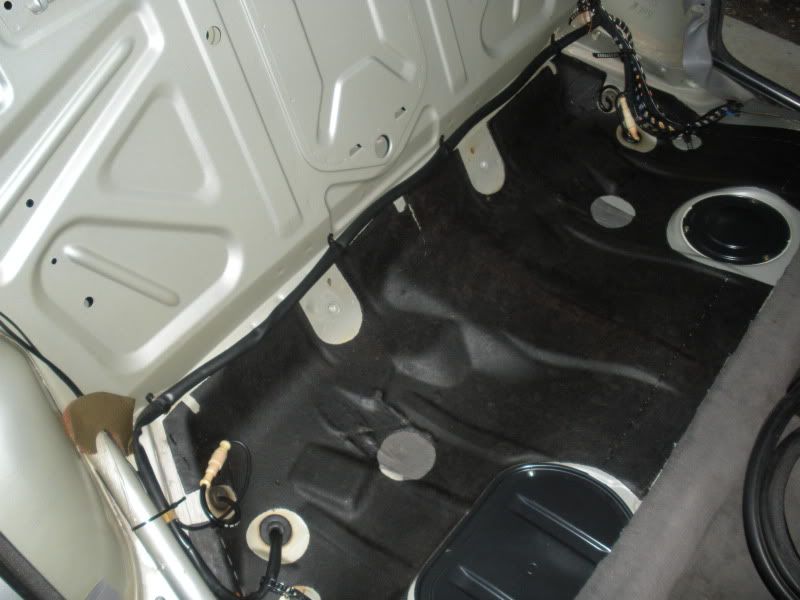 A couple weeks later I worked my way forward and pulled the front seats and spent hours cleaning the carpet. A couple areas were stubborn and I think they are coffee stains. Overall, it cleaned up pretty good.
Then I got some quotes and decided to send it off for a full factory respray...
Anyway, car was picked up by flatbed and went off for paint yesterday morning at 8 am. My painter sent me some pics at the end of the day today so I thought I might as well share...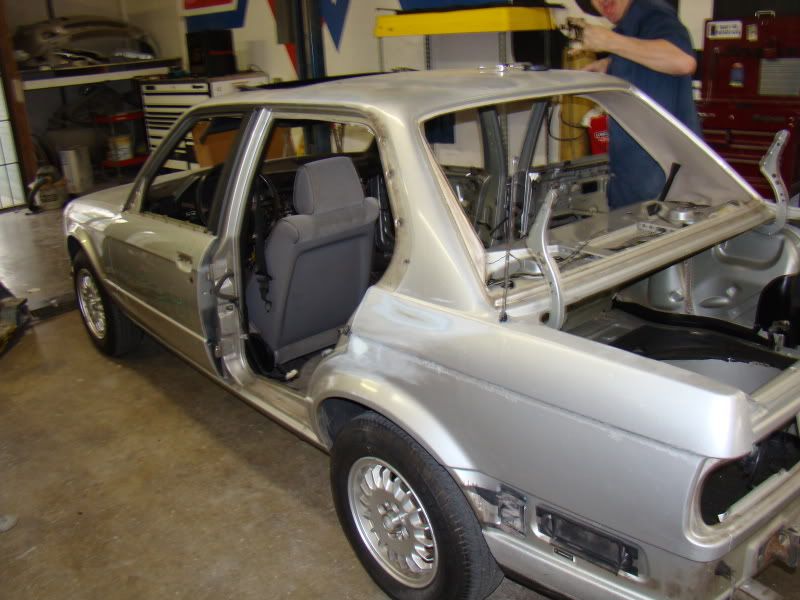 By Thanksgiving time it was in progress at the painter...
Earlier in the week in primer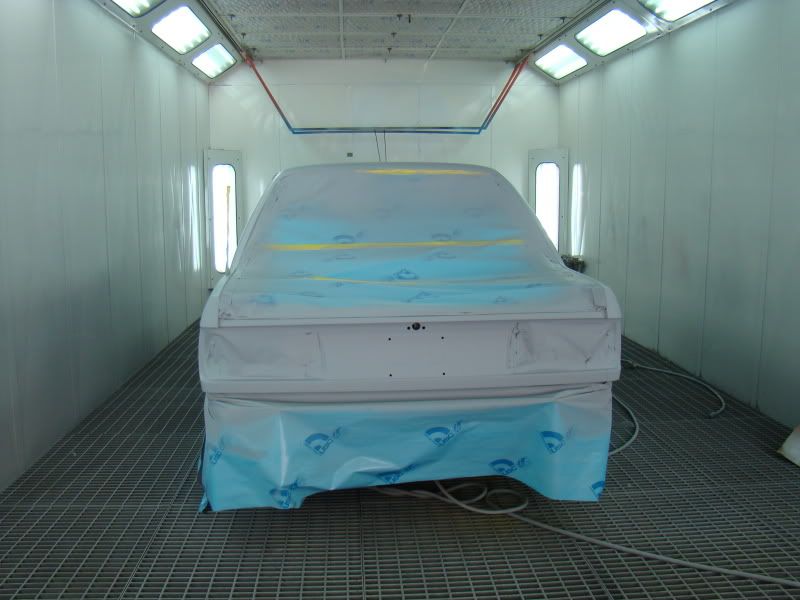 And before the holidays it returned in good order...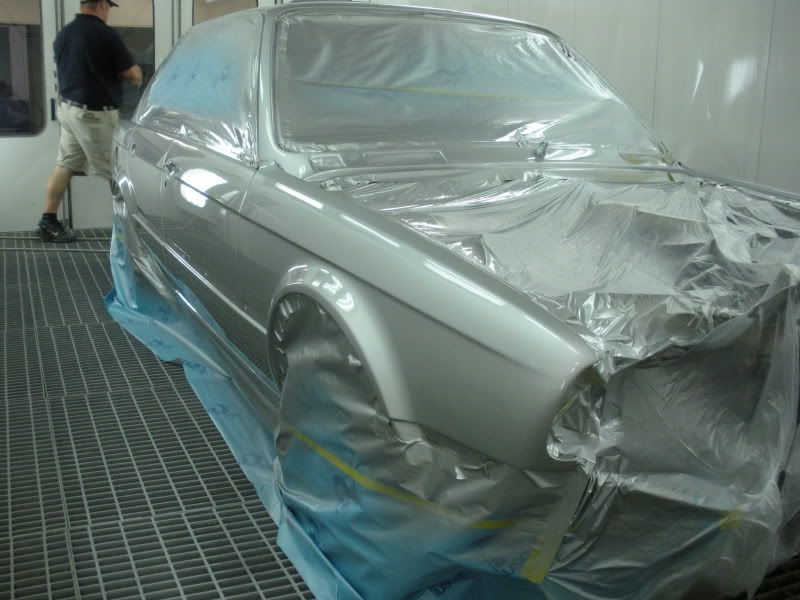 All the while I had been scrounging up some parts via deals on CL, ebay and several BMW forums...
And via some hunting on here on R3V and Seattle craigslist pieced together some deals to source a crack free dash and minty fresh complete black sport leather interior.
While it was off for paint I decided to refurb the rear parcel shelf...
Disassembly and recolor of the rear parcel shelf from silver/gray to black. I used Duplicolor vinyl and fabric paint and used 2 cans to complete the project. I also used Duplicolor trim paint to repaint all the vent, speaker surrounds and seatbelt guides.
Process involved cleaning and vacuuming the parcel, shooting a light coat of paint and then once dry going over it with a vacuum lightly to flex the nap before hitting with another coat. I ended up doing about 8 coats before all angles, corners and the nap was deep and black throughout.
Before -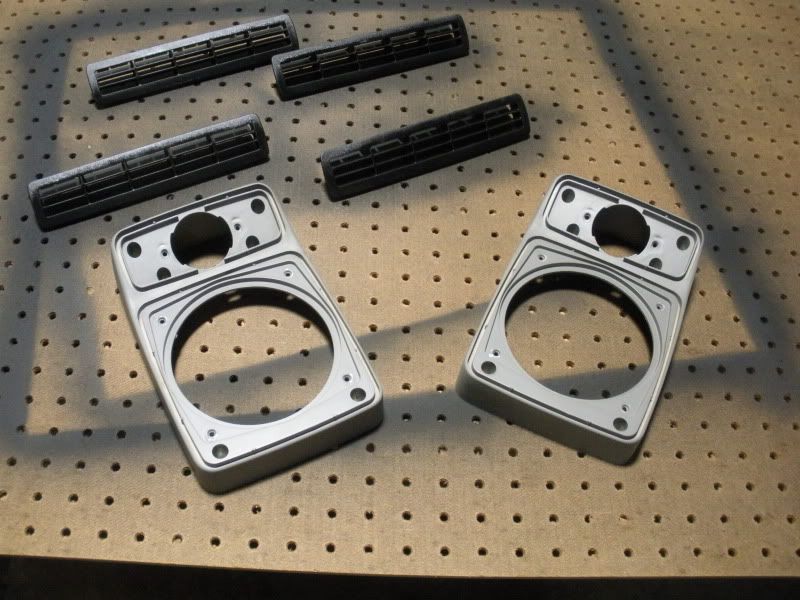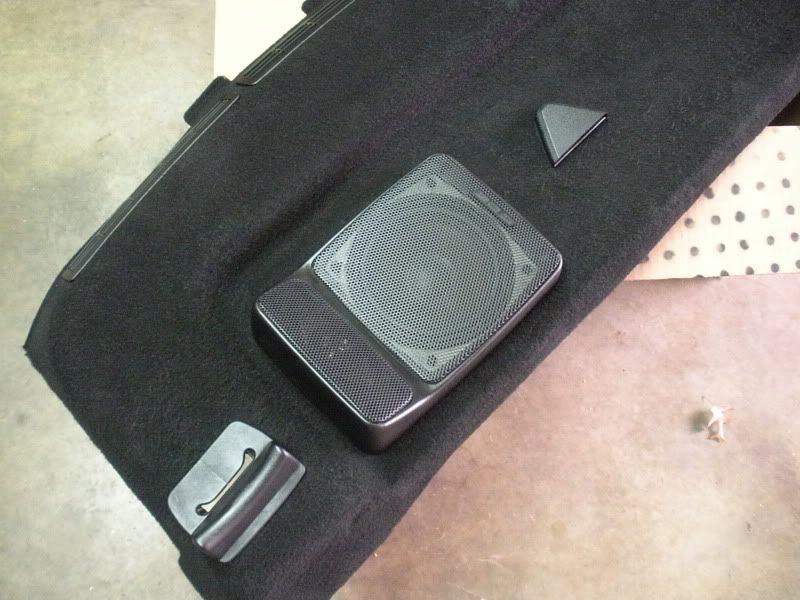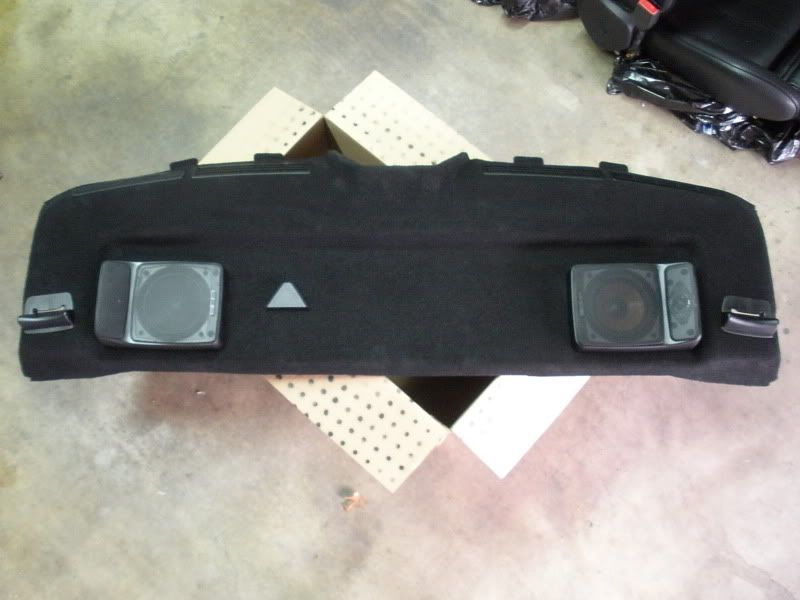 Feel pretty good about the results for all of $15 in paint and about an hour and half total time. Did the project over the course of a week and spent about 10 minutes to do each coat.
Long post, will have to break this up...