I purchased this 4/1991 318i Sedan from a client at the shop where I work after we performed a "Whats it going to take to put this back on the road as a daily driver" inspection and the number just didn't make sense for him. It had been parked for 2-3 years prior is my understanding.
It has an indicated 193,573 miles, the odometer does in fact still work. I gave $500 for the car, plus taking care of the tow into the shop and the initial comprehensive inspection due to the shop.
I'd talked to the wife and both of us agreed it might be worth picking up as Nick (her son) is turning 15 in a few months and will be getting his permit. He most definitely ins't learning on my M5, and I'd rather not her X3 either lol.
It ran, albeit poorly. It would not even remotely idle, but if you held the throttle it would hang at 2500-3000 and run rough.
It is stuck in double lock, where the 3 doors aside from the drivers front are double locked and there is no opening them.
The entire right side exterior lights are dead low beam aside (it has its own circuit), fuse 23 is blown, and as soon as you put a new fuse in it instantly blows. No idea where the short is, will have to find it.
Mechanically... where to start lol. It is a more or less original 193k car. It has a few new parts on it as I saw, but mainly a lot of original and expectedly worn out parts.
Todays task was simple. Attempt to get it running, and verify the engine was viable before sinking anything else into it.
I pulled the spark plugs and they stank like varnish (old gas) and were badly worn. I tossed those in the trash and installed 4x new NGK BKR6EK.
The intake air boot between the AFM and the throttle was badly dry rotted, hard as a rock and had torn open in numerous places. I installed a new boot straight from the dealer as best I could tell no aftermarket offering on that...
Next item to check was the ICV, which was seized with gum. A blasting with brake cleaner, a brush, and some fidgeting with a screw driver freed it up and got it moving without an issue, reinstalled that.
It looks like someone replaced the ICV hoses and much of the spaghetti under the intake not long before it was parked, those hoses were all in good shape.
The engine is sitting very low, particularly so on the passenger side.
The engine mounts are badly sagged, and the passenger side has completely torn through the subframe and worked its way near to the edge.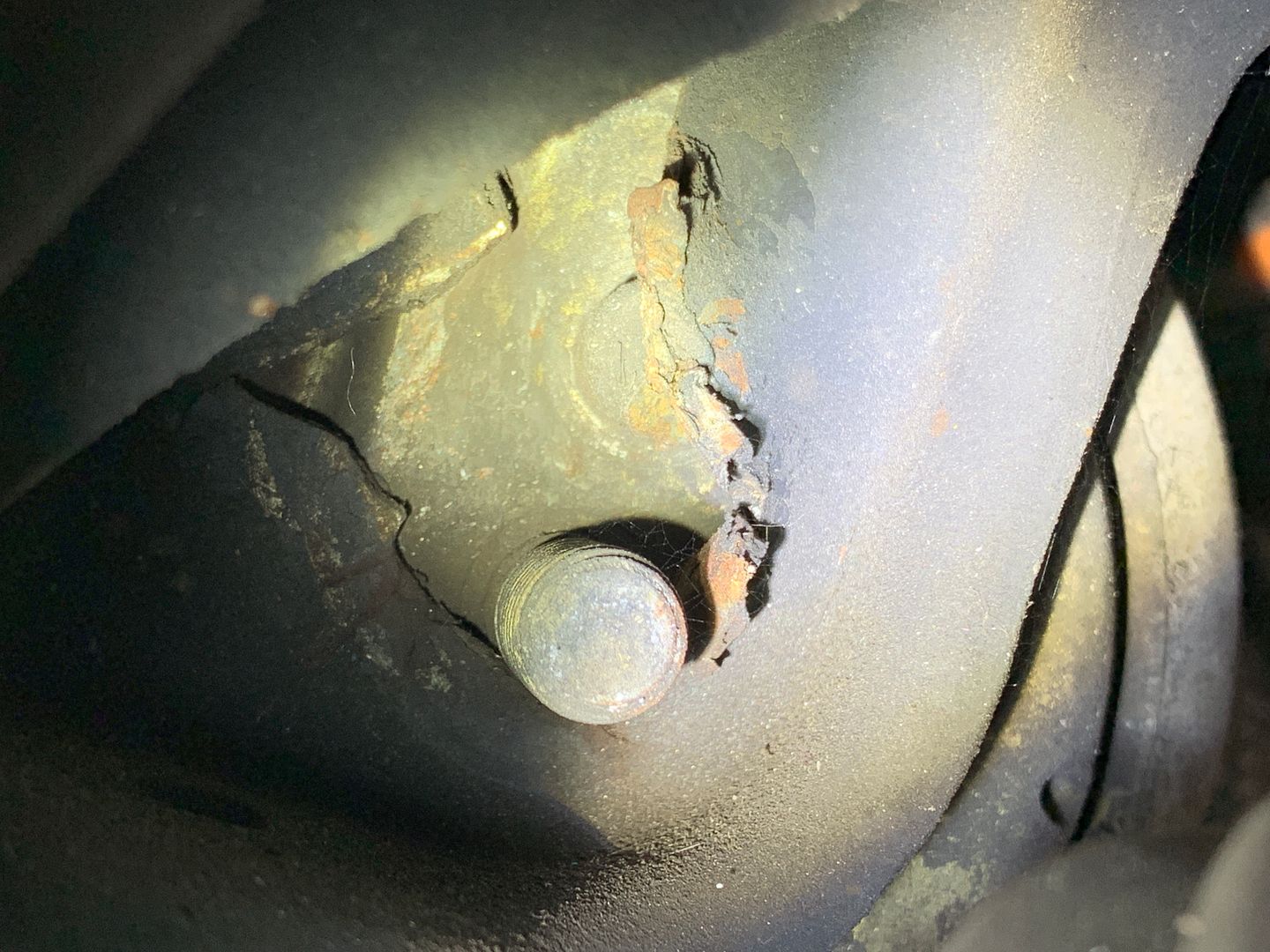 The control arms, bushing, tie rods and swaybar links all have play in them so it'll all get changed at once when taking the subframe out for repair and reinforcement.
What looks like H&R Sports and some sort of Bilstein dampers.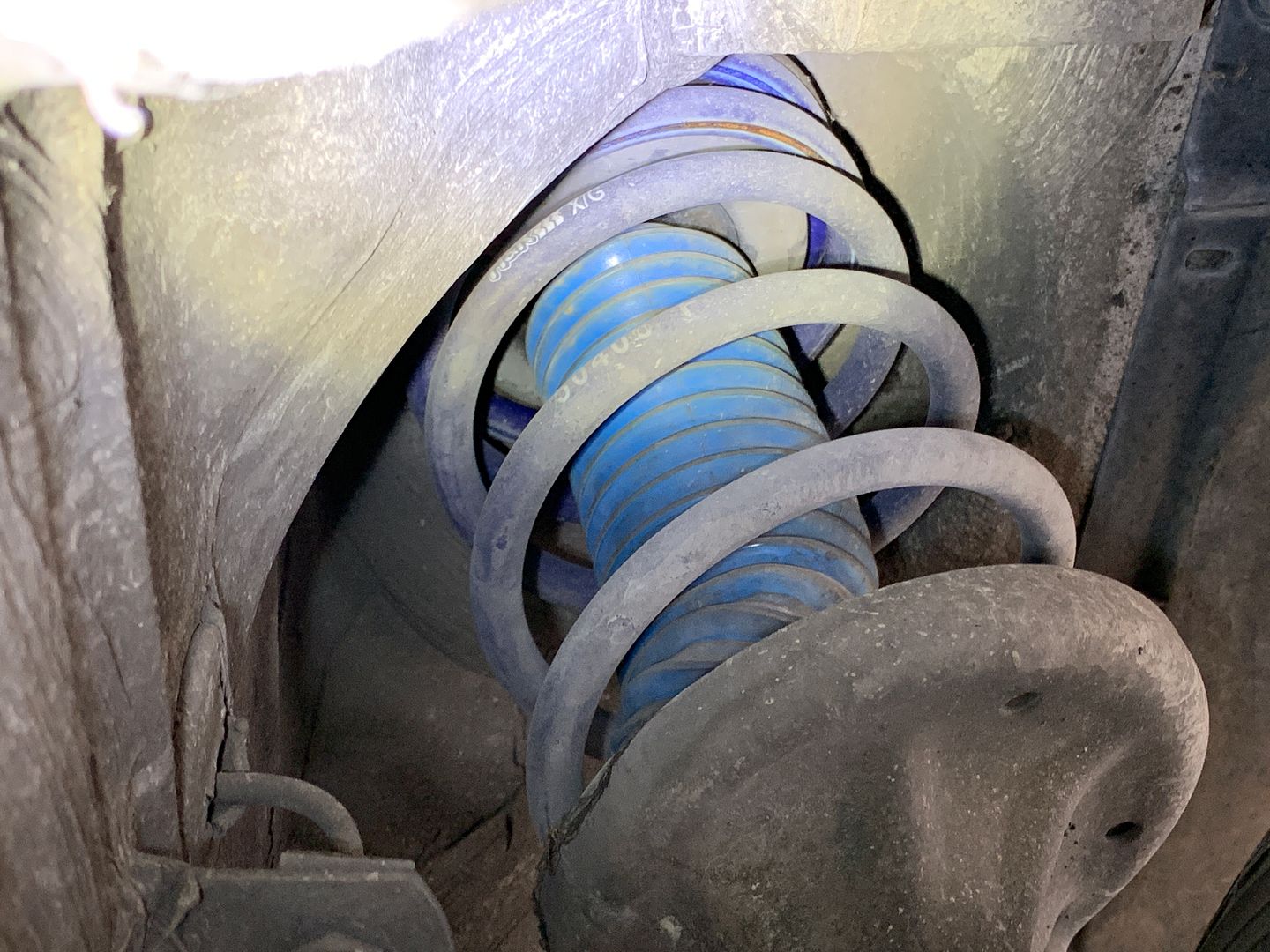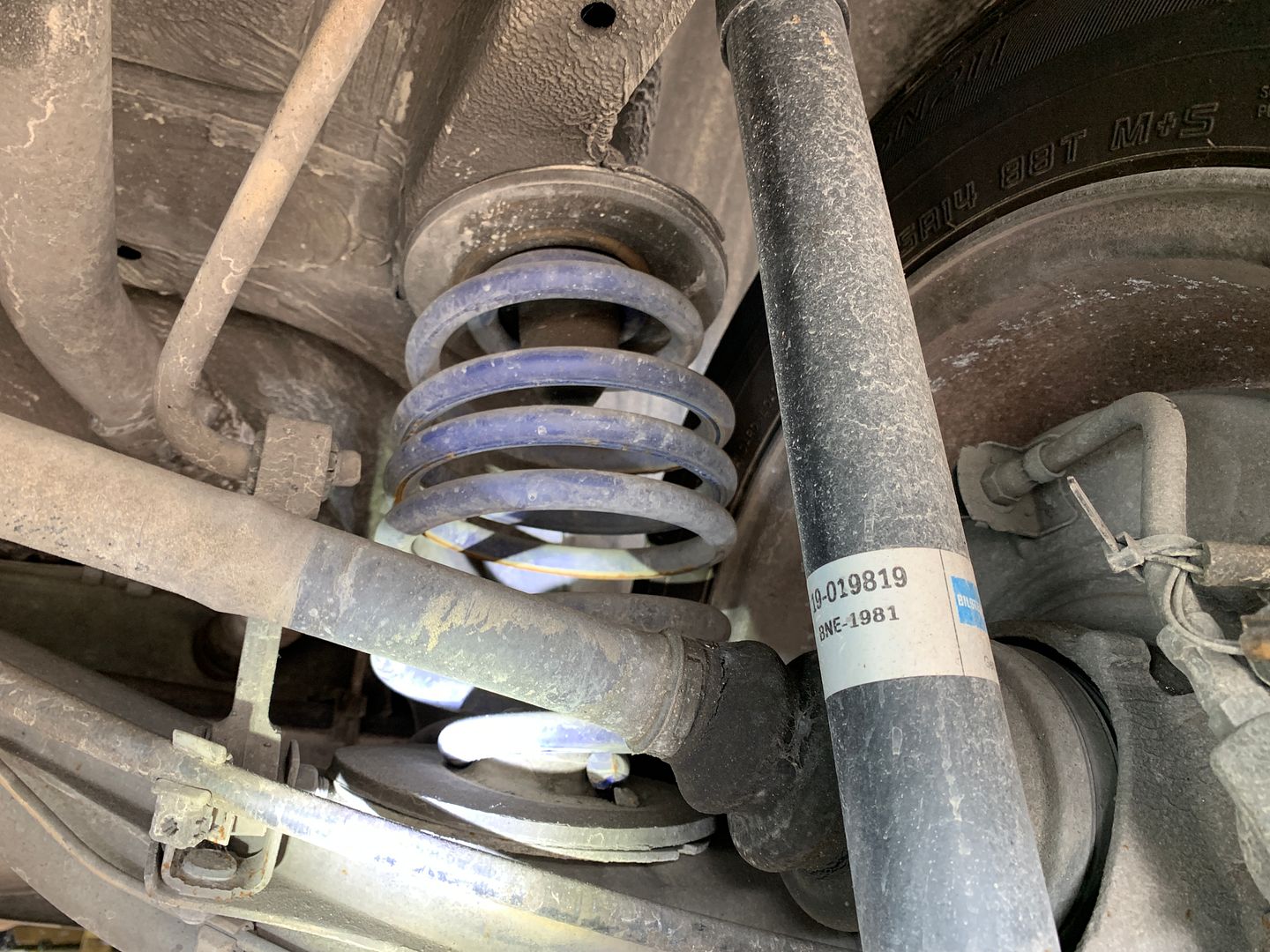 Differential speed sensor has never been fooled with, always like seeing the security wire and the stamped locking pill.
Next order of business was one of the clients complaints, the car leaked gas on the ground when running. All of the hoses around the fuel filter were badly dry rotted and needed replacement. Seen here with the rather heavy (soiled) fuel filter removed.
Replacing all of these lines means taking the fuel tank loose and letting it droop so you can fish new hose across the top. Both fluid lines changed on top of the tank, this was done through the open rear window as the door is still stuck closed LOL.
and new filter filter, complete with Oetiker clamp goodness.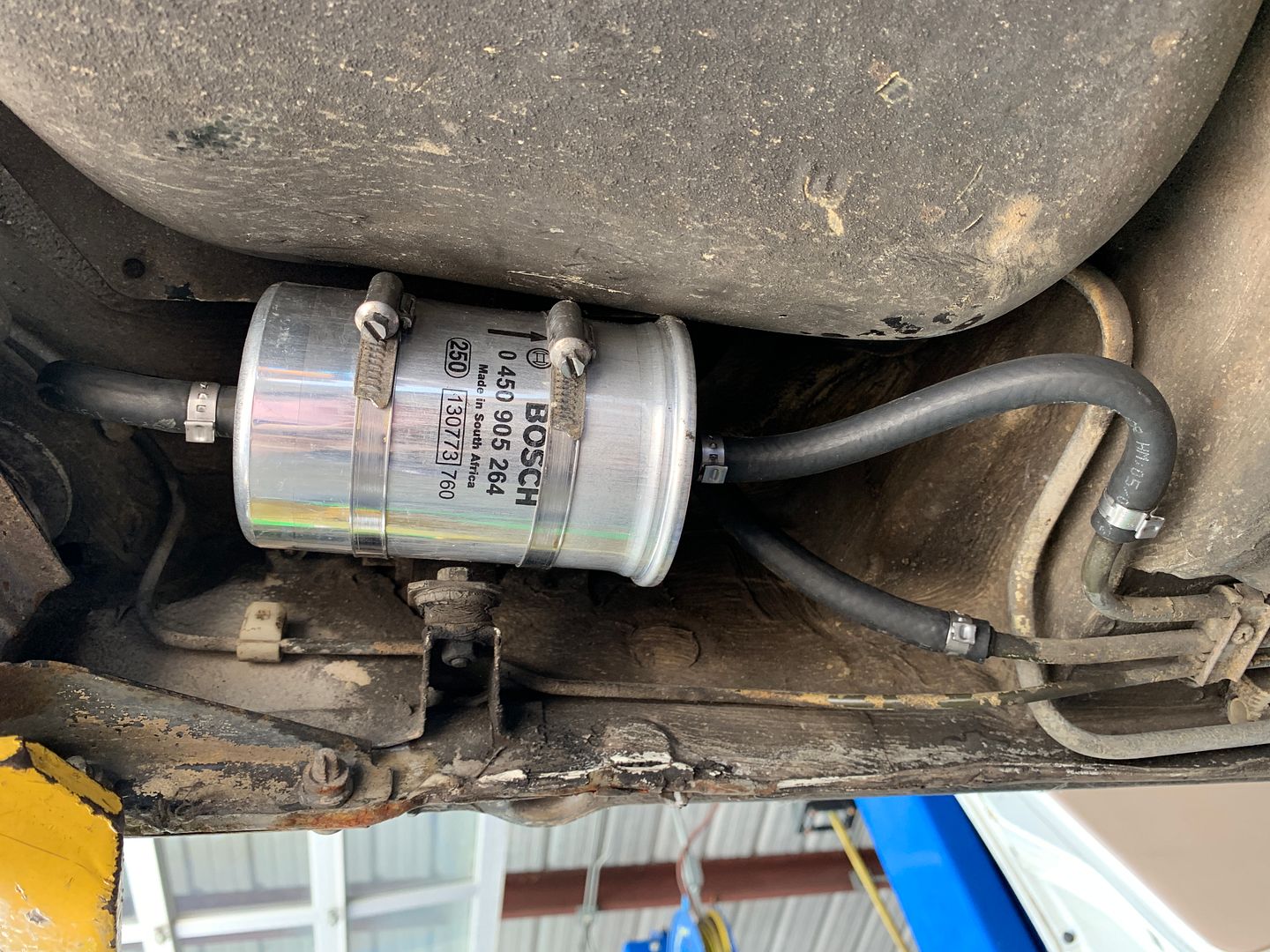 We then drained the fuel tank of the nasty old gas and I put about 4gal of fresh 93 in it. After all of that was done it cranked and cranked and cranked until finally filling the lines with fuel it roared to life and proceeded to assume a steady idle. Yeeeeeeeeesssssss.
Nick and I let it warm up for about 5 minutes in the work bay, then bombed it around the parking lot a bit to make sure the clutch and brakes were operable before sliding out onto the main street and scratching 2nd with the old tires LOL.
The front end is definitely vague city with all the worn ball joints and tie rods, but that is an easy fix.
He's excited, and it looks like we're going to fix this one up for him as his first car and what he'll learn to drive on.