Day 1: 10/24/08
So after owning several vehicles with the intentions of a motor swap that never happened... I actually took a big step to initiate this e30 swap. Never did a swap but I doubt its any harder than anything I've done before. Since a fair amount of people have done this swap, I'm sure anyone could chime in for the tricks of the trade. I originally bought a s50b30 us spec with the intentions of throwing that in with my current 260 getrag transmission but it seems that motor was of no use. So I bought a practically complete s52b32...
On to the pictures...
After 3 and a half hour drive back from picking it up its sitting waiting to be taken out...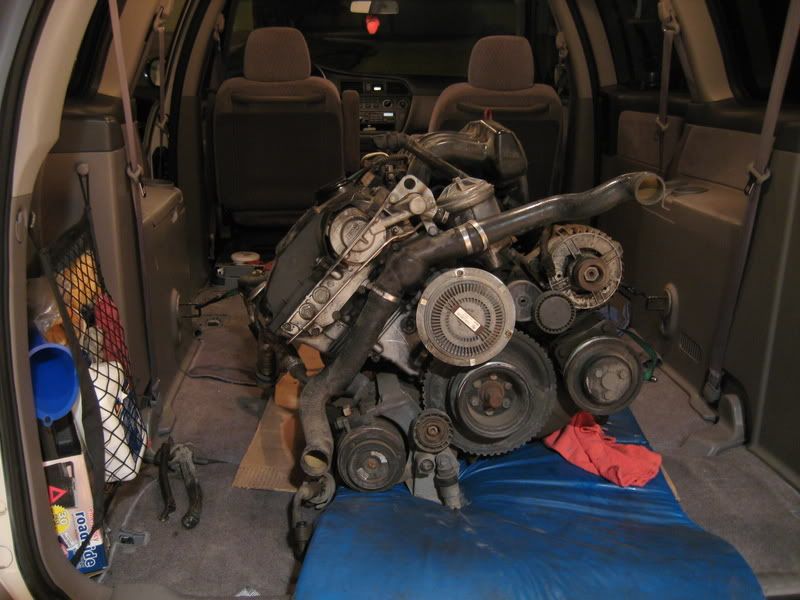 Here am I removing it from the van (Yes I know I should be using chains instead of straps but I had these already and they are rated at 600 lb load strength for each strap and I'm using four in the picture to be sure. LOL)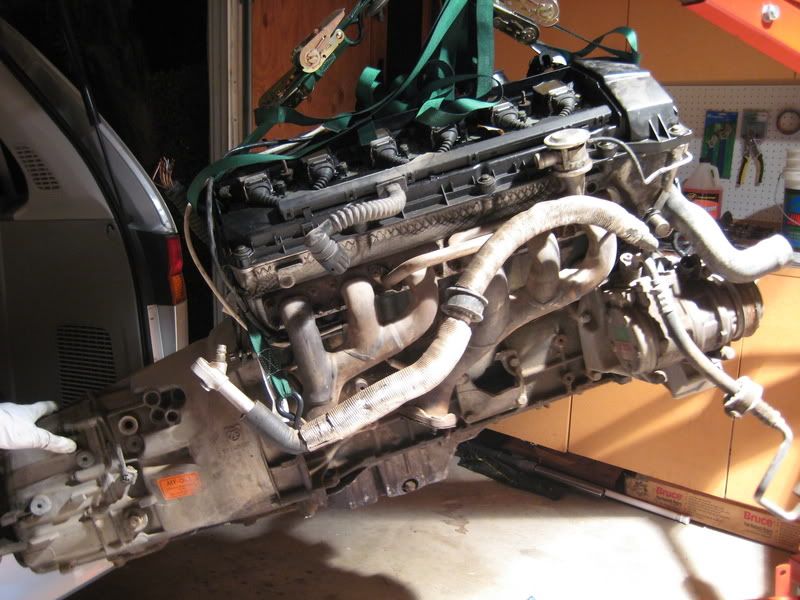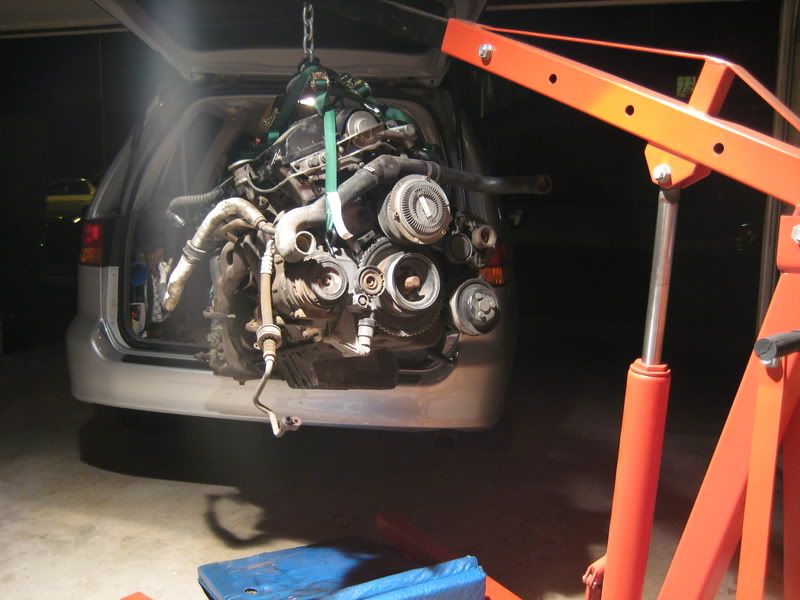 On to my pallet my e30s heart goes for dismantling... Transmission comes off first for inspection...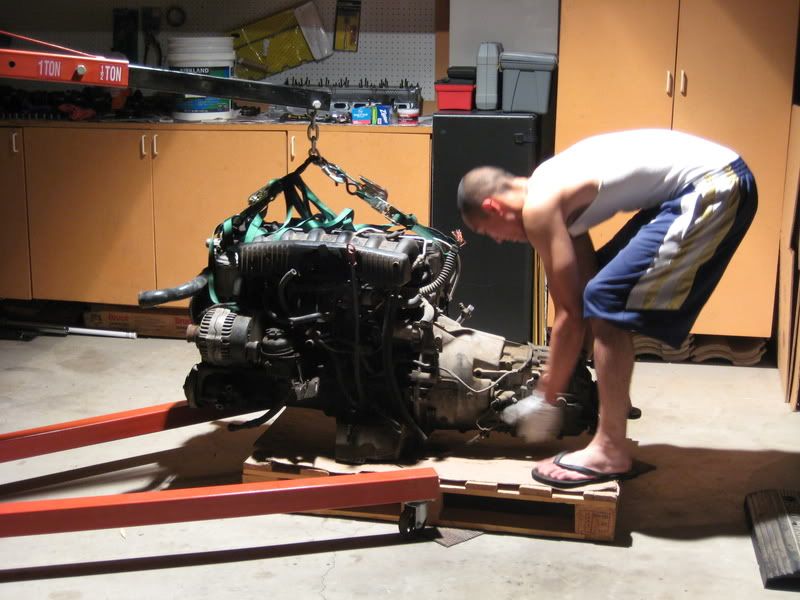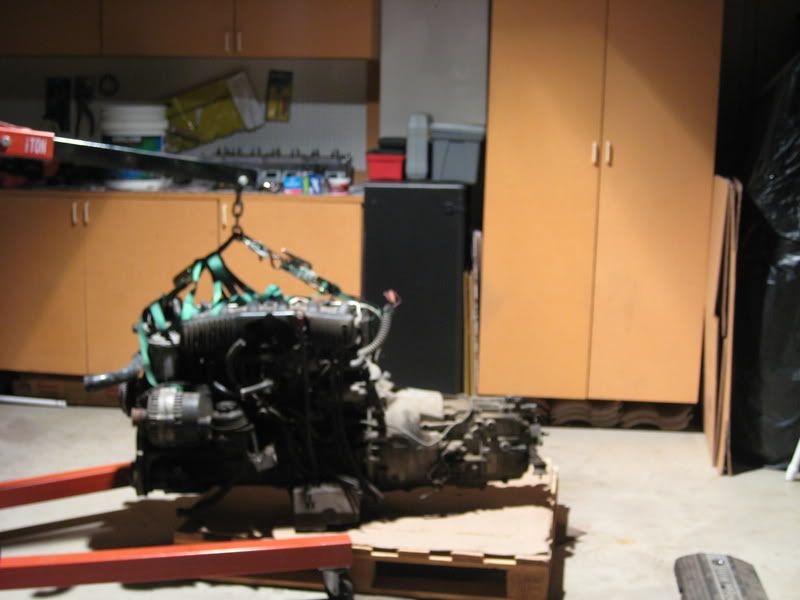 Oops, its off. Damn comparing the ZF transmission to a getrag 260... the ZF is so much more lighter...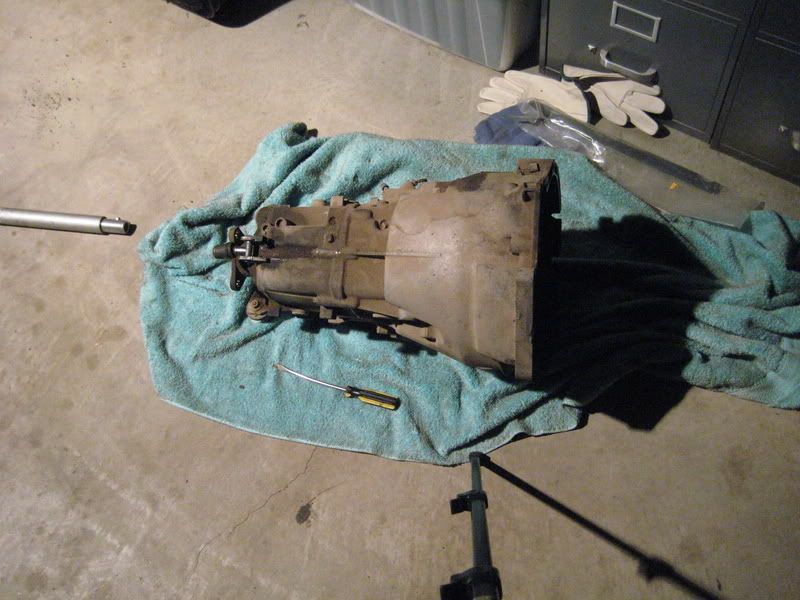 Did I mention that I'm converting the s52b32 obd2 to full obd1 ? Heres pictures of what I was removing; the shitty cracked intake manifold/valve cover.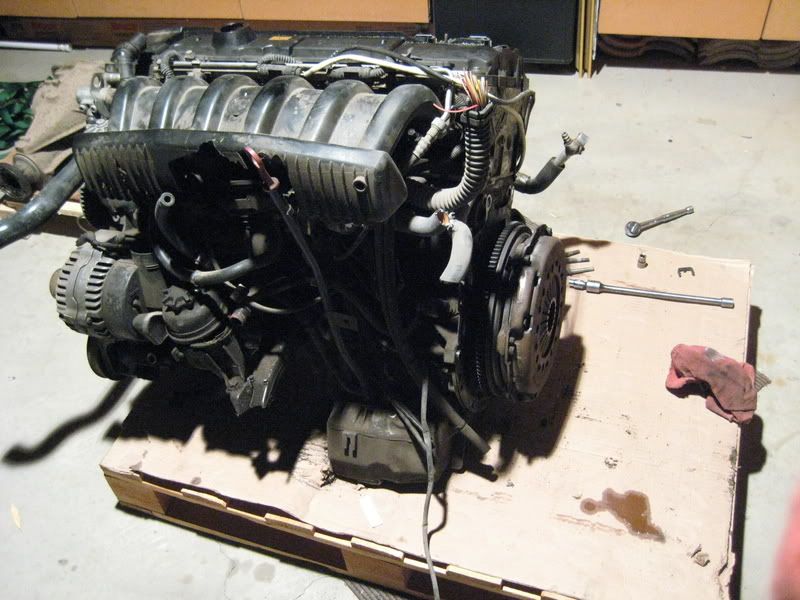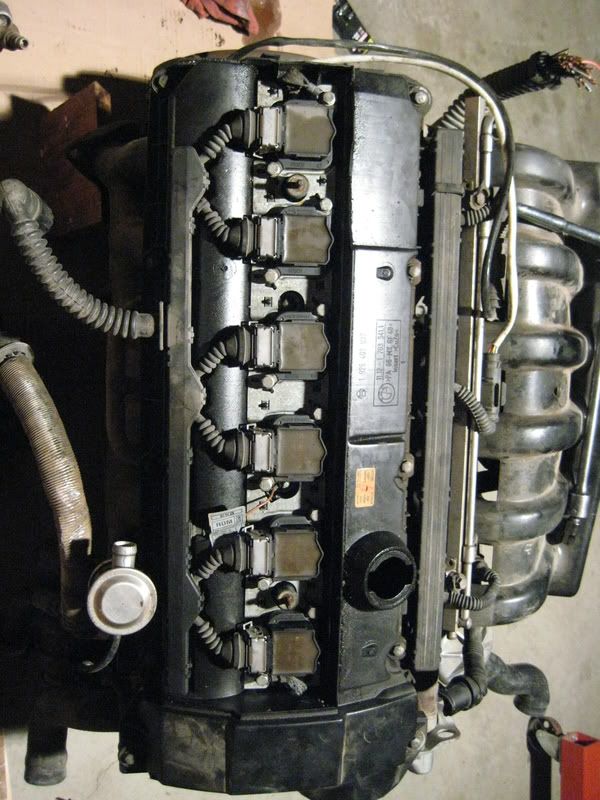 m/s52 valve cover off and I put on my s50 valve cover on for now so it wouldn't catch any dust/water/degreaser when I clean the motor up.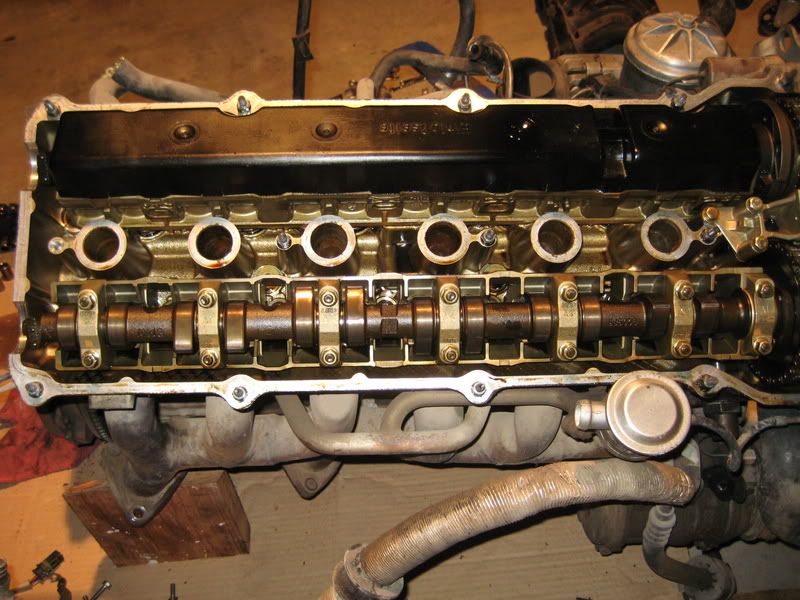 Here's a picture of how dirty this thing is...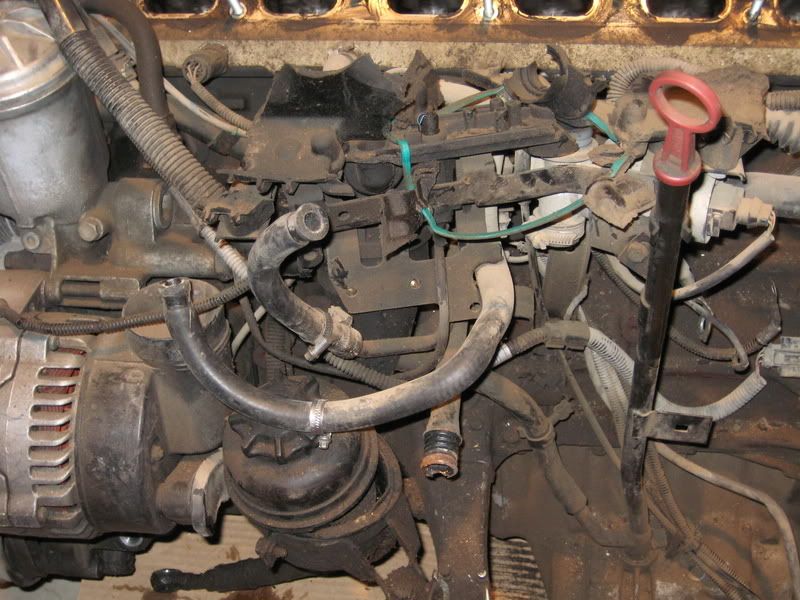 That's all I got done for that night which is the same date as the purchase date 10/24/08.