OK, now that I have all of the necessary parts, I am going to post the details of this project as I go. The aim here is to adapt FX-R projectors to Hella Euro "Smiley" headlight housings and run proper Phillips 85122+ D2S bulbs. As usual, I will probably "over-do" this in terms of sheer anal retentiveness. That means it may take a while. Nevertheless, I hope that people enjoy following along & can learn a few things from this!
Talk is cheap. Let's look at pictures.
To start, I made a number of measurements on the new & old parts. Then I tossed them into CAD & did some super basic interference checks to get an idea of how much cutting would be needed.
Red is where the parts interfere.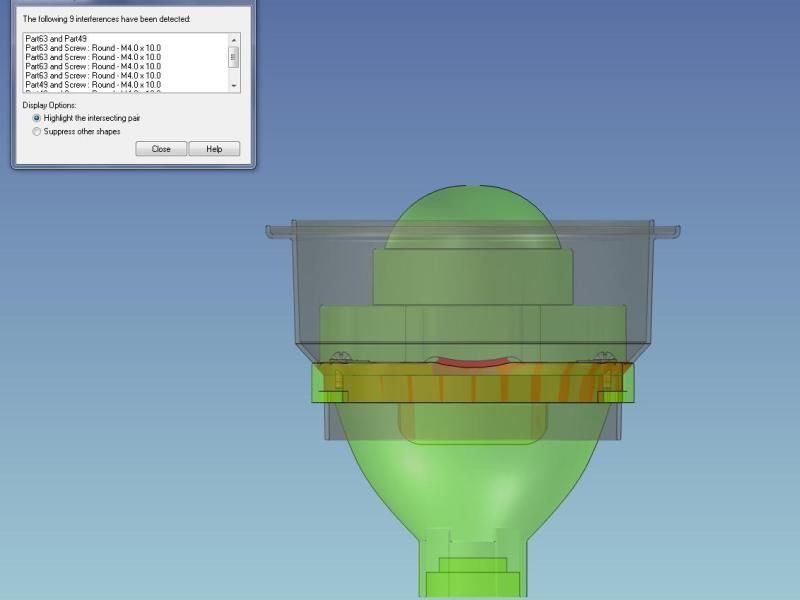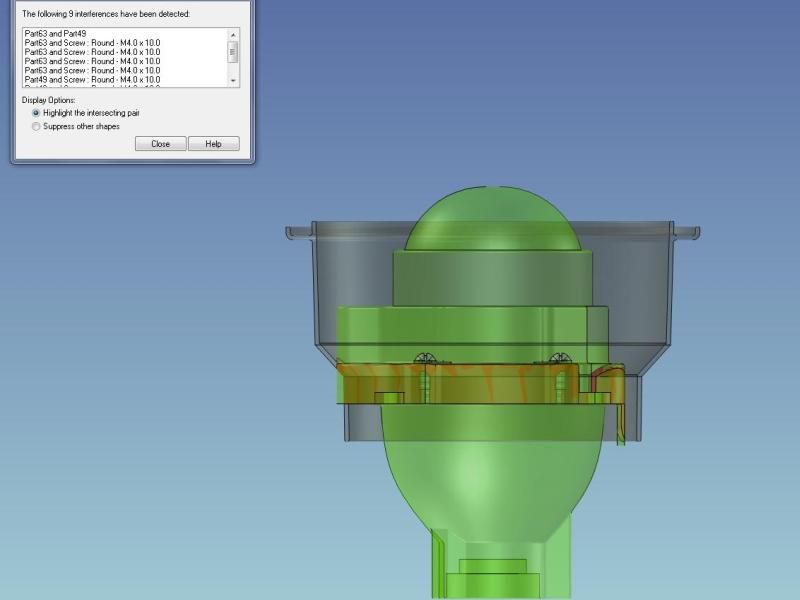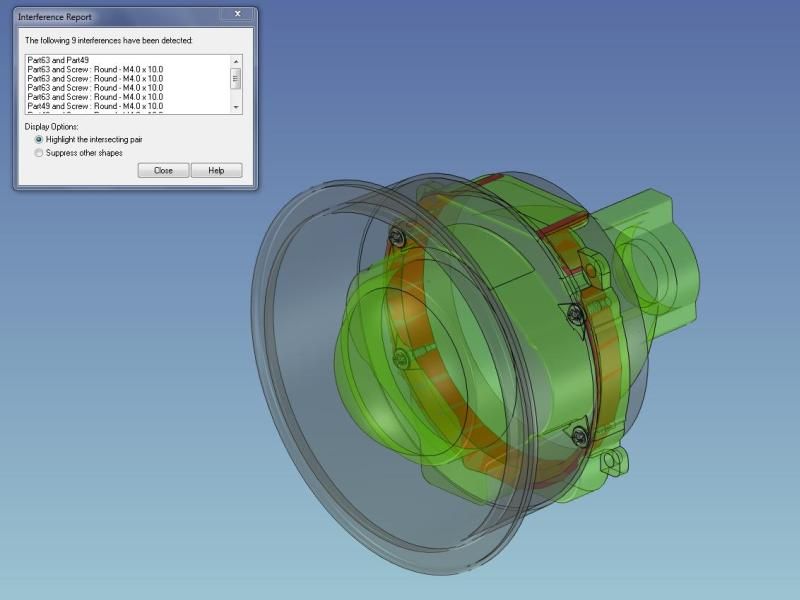 And just for fun, here's a silly ray-traced rendering.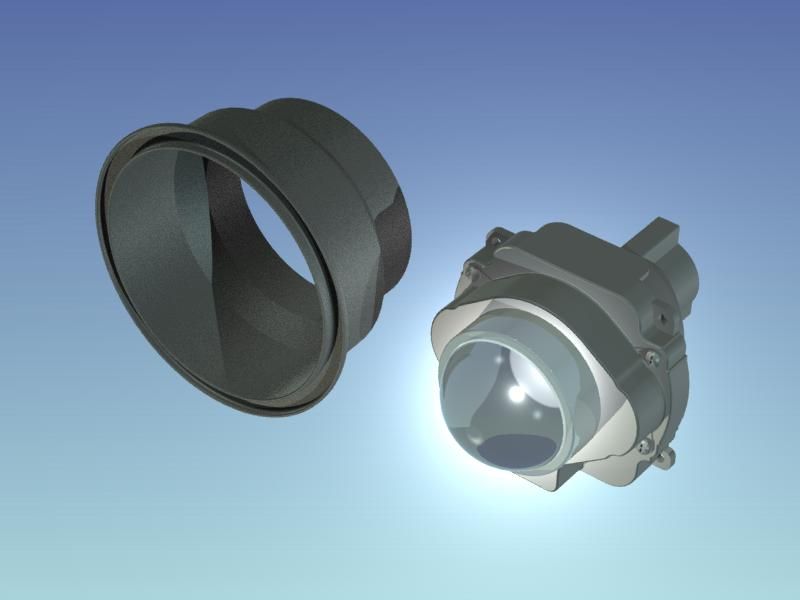 I also took a ton of pictures of the headlight assemblies as I disassembled them, and of how I popped the glass covers off. It was really easy (and smelly...had to ventilate the apartment like crazy before my fiancee got home & discovered that I had been putting car parts in the oven again lol). It is late, so I will try to get around to posting some of the photos tomorrow.
I plan to stick the plastic low beam housings onto my lathe & chop the back off cleanly. That should give me a nice reference surface that I can machine a mounting plate for and keep the projector lens on a perfectly parallel axis with the housing. I need to be careful since there are other protrusions on the housing for the aiming posts (not sure if I really need to put them on the model...looks like I have enough room).
More to come...!