Just picked up an E28. I've been itching to do an LSx turbo build ever since I sold my twin turbo C6 a few years back.
So.... Here goes! Build will take place over the next 2-4 months, depending on how over budget I go ;)
11-8-12
Engine removed, started working on stripping interior, insulation, and absolutely everything that is not essential. We are going to try and have this thing down to about 2500lbs.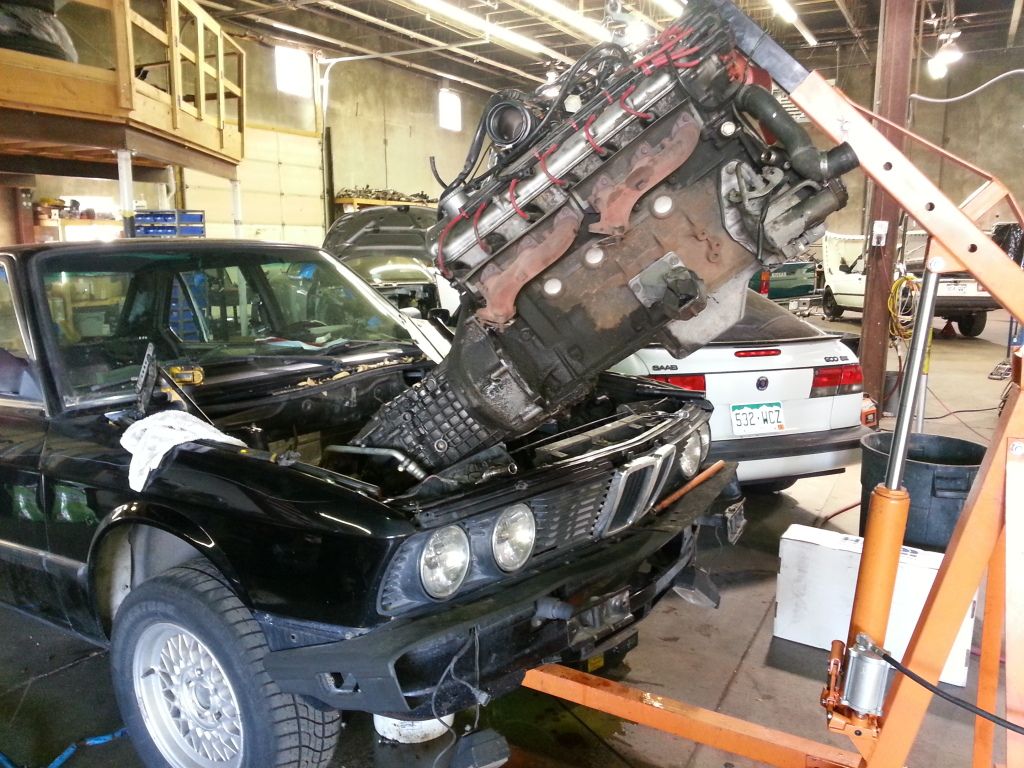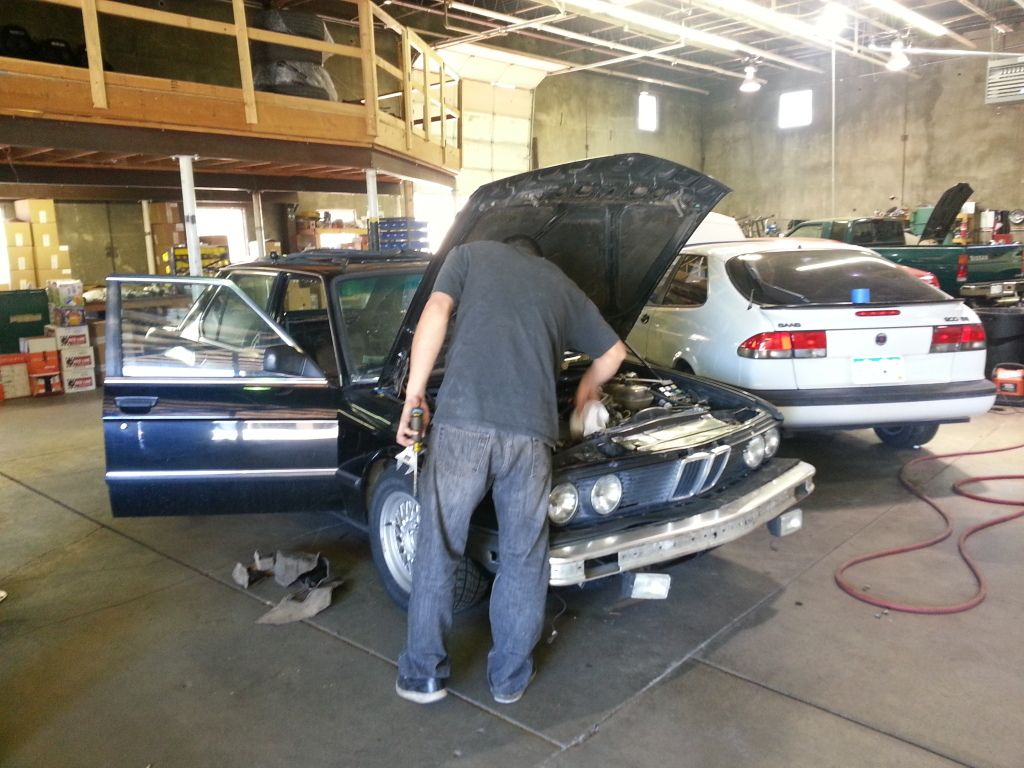 BMW insulation is HEAVY!