$2850 monies for wheels
Asking partial refund
Case involves wheels recently purchase which were not as described. At no point before purchase of wheels did seller mention faces were filled and drilled. Upon questioning of this after the fact the seller "claimed" there was no such thing has genuine 16 in BBS faces. There was no way I would have paid almost $3K for filled and drilled wheels. For what the seller was asking, the expectation is the wheels would be MINT. That is far from the case here. I'll let the pics do the talking.
The case is in dispute status with paypal which requires me to get objective opinions on this case and the wheels in question.
Marks under the clearcoat. Seller did not know how this happened and only offered to trade me BBS caps to "rarer" ones for my trouble. The marks are on 2 wheels.
Pic of other mark. Also noted in this pic is how the cap will not sit flush on the face. Seller claimed I could just bend it flat. I tried, whats shown on the pic is about how flush it will sit even with the cap screwed on. 2 of the caps are like this.
Pic of 2nd cap. as you can see it is even more warped.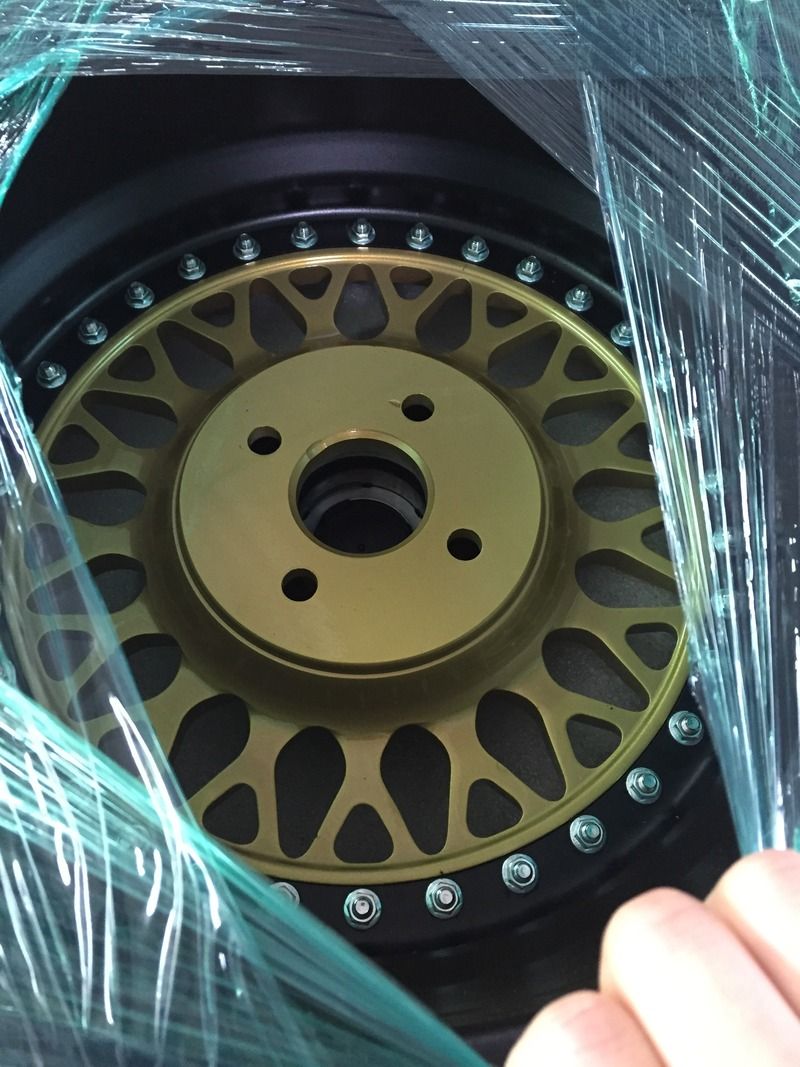 There is also question of what nuts are used. I was expecting genuine bolts and nuts. Seller would not respond to this question.
2 issues here
Seller also did not mention until after the sale that I would not be able to use factory lugs. I learned about this when I test fitted the wheels...the tapered end on the lugs is too wide to fit. Shown is the factory wheel lock. Its hard to make out but the tapered end does not even sit flush against the wheel.
second issue is, I also was not able to sit the wheel on the hub. Seller stated I just had to "clean off the rust on my hubs." That is BS.