Originally posted this in my regional forum but it's coming along to the point that I feel like it should get its own dedicated build thread...
(Nov 2, 2014)
My dad purchased his 1990 Sterling Silver Metallic 325i back around 1992 and claims it was the first car he'd ever purchased that he ended up getting everything he wanted. I spent a ton of time in that car with him on road trips, learning how to drive in it when I was 16, etc. Basically many memories and lots of love.
My dad passed away this summer, and when he I inherited the BMW. It now has 370,000 miles on the odometer but has been very well maintained and had the engine replaced around 260,000.
My automotive experience is centered mostly around 2nd generation Ford Probe GT's (which Im sure I will get no love for ;)) and I plan to use my e30 as my lightly modified daily driver. It is bone stock at this point but will receive some light exterior modification and suspension work, but will mainly just be getting a lot of maintenance.
Anyways, Im long winded, obviously. On to the pictures.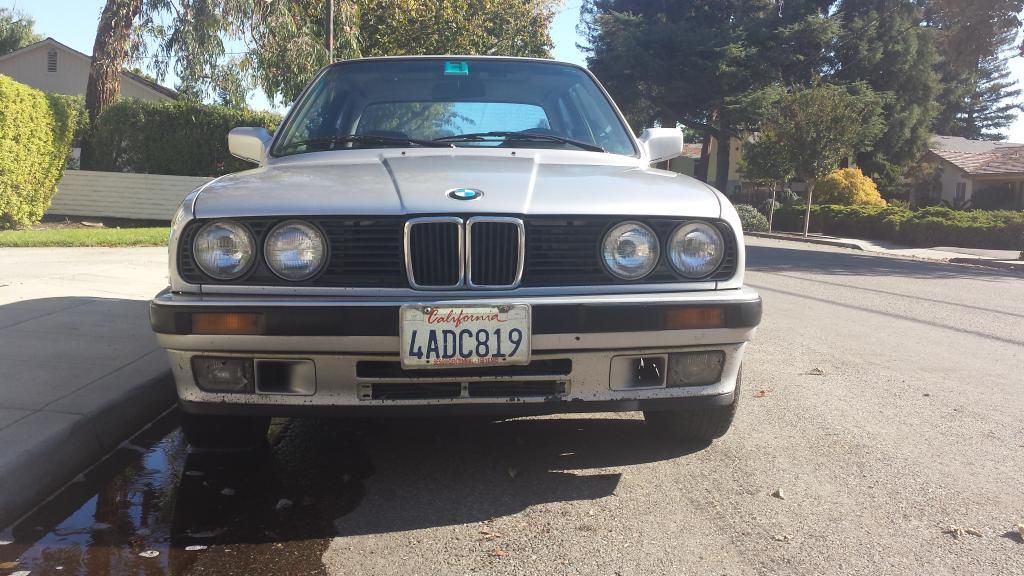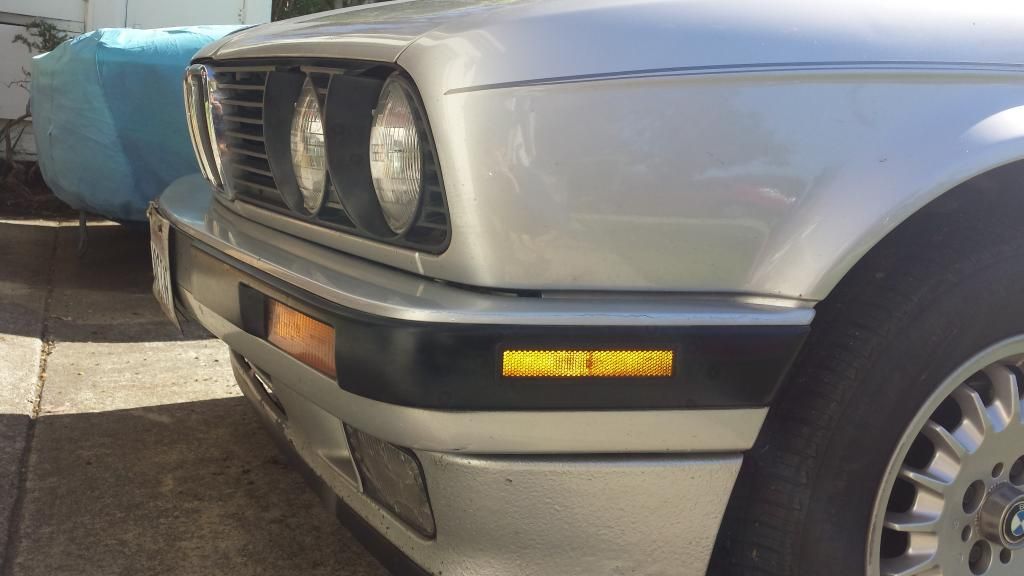 Just purchased parts to repaint lower valence, replace fogs and add yellow laminex covers, replace front turn signals with smoked clears, replace front side reflectors with smoked clears, and install the missing lower grille.