Got the car about 6 months ago.
Problems:
Was my friend's gf's, she didn't take good care of it.
No idea when the timing belt was done last
Two spots of rust on the hood, one big spot just underneath the windshield seal.
Trim is all faded to crap
One of the sealed beams was twisted (beam pattern is sideways)
Squeaky belts
Huge vacuum leak
153 was on its way out
Tach and econogauge didn't work
Odometer was broken at ~180k
Radio didn't work
Heater/AC didn't work
OBC didn't work
O2 sensor on its way out, got an intermittent CEL
Sunroof was out of sync (stopped twice while rolling it back)
Rear window didn't roll down
Needed front brakes
Windshield wipers and cruise control didn't really work
Steering wheel wasn't centered
Paint worn through on the roof and sunroof
Struts are probably blown
Four different brand tires in iffy condition
Front sway bar to subframe brackets were missing
The good:
No rust that I saw other than what I noted.
Pulled pretty strongly to redline
Interior was in good condition although the seat springs weren't working
OK stereo (head unit only) with 6 CD changer
Here she was when I first got her.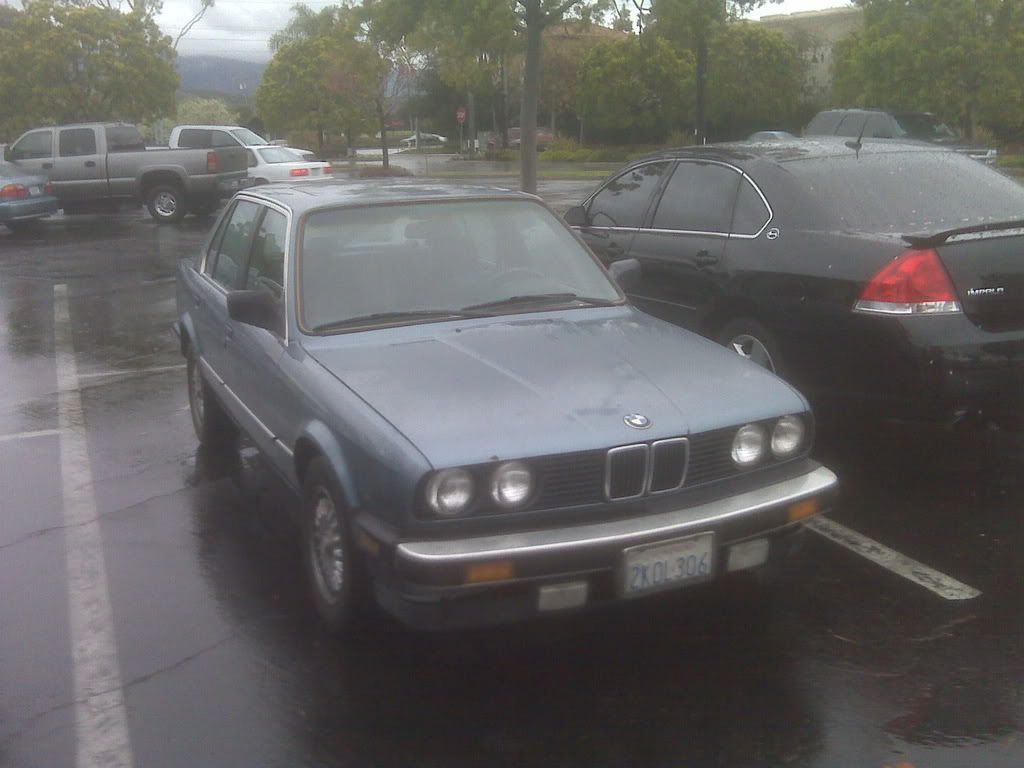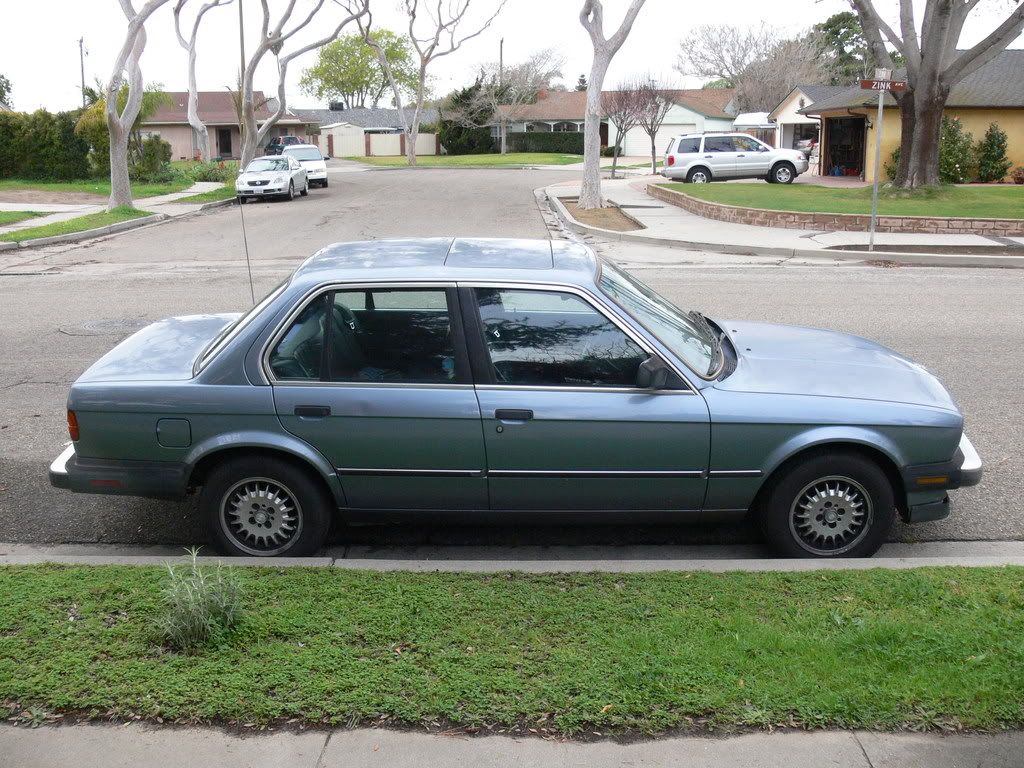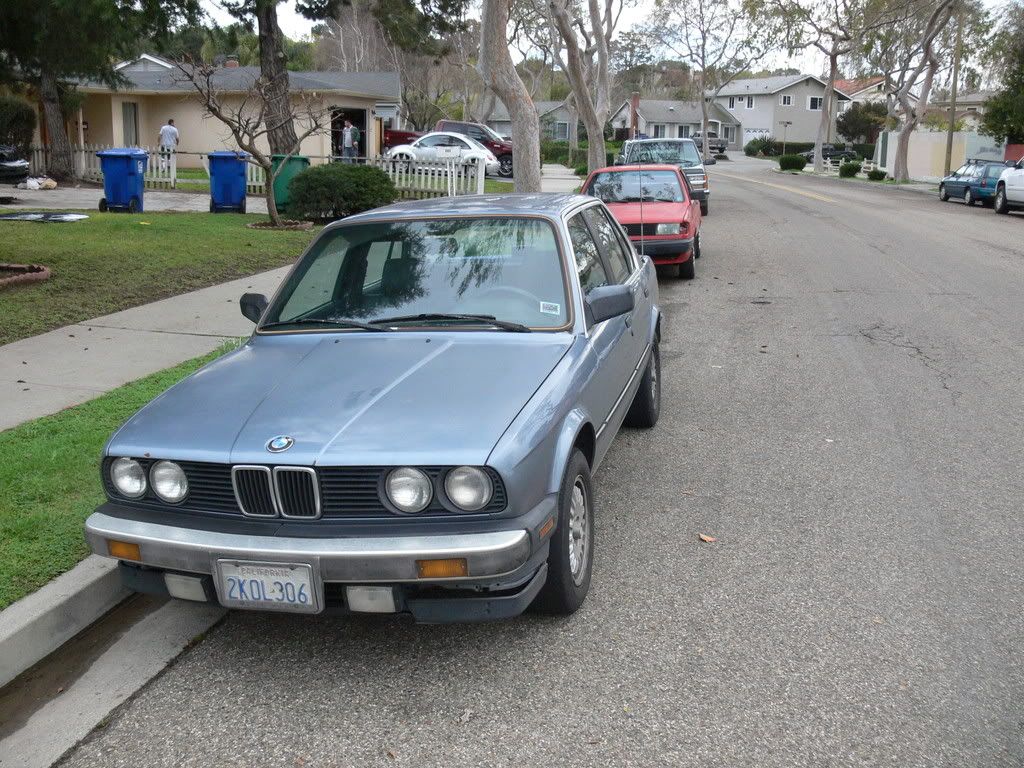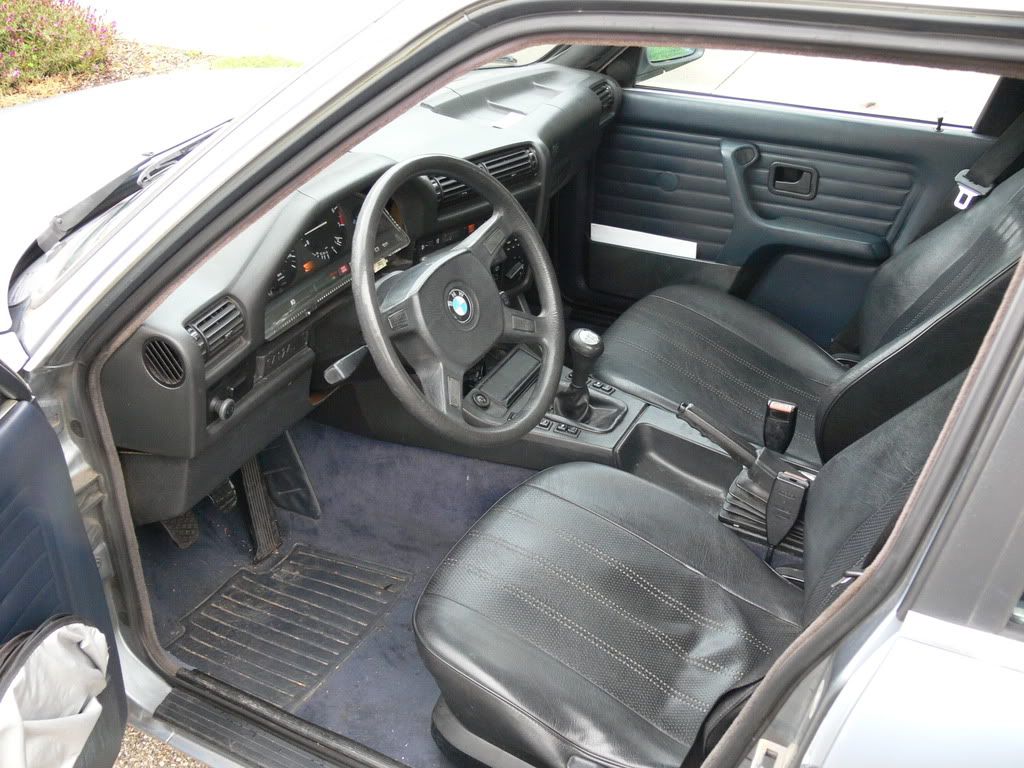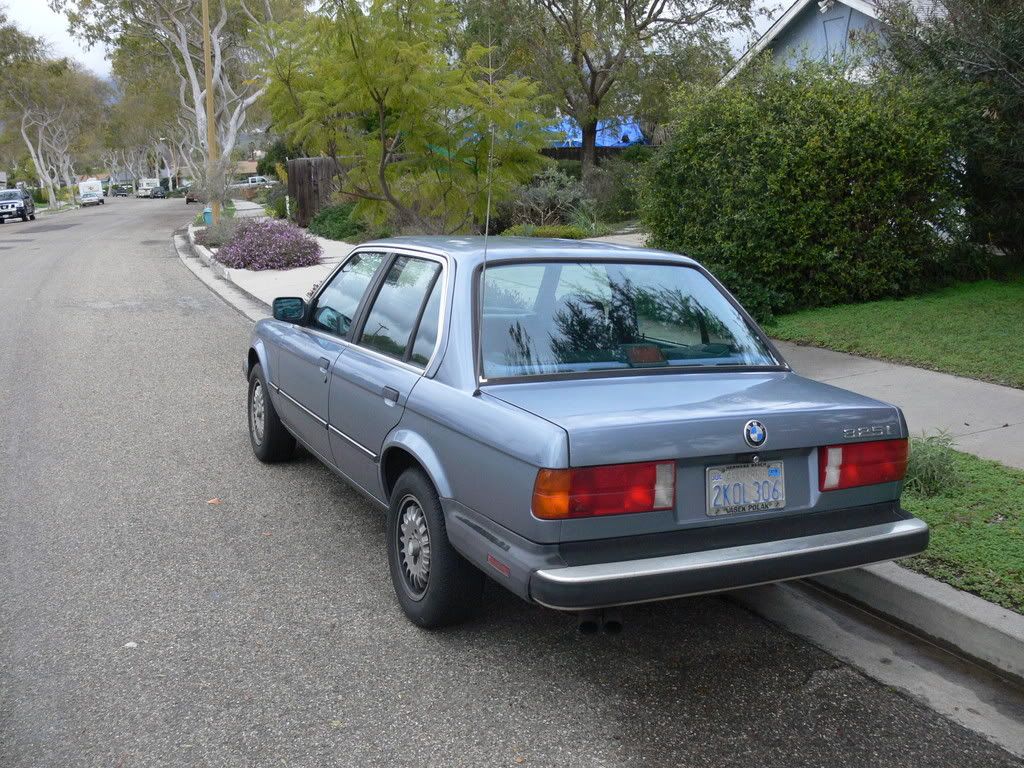 First thing I did was fix the damn sealed beam (twisted it back)
Then the next weekend I did timing belt, water pump and all accessory belts.
Quickly after I replaced and relocated the SI board batteries
Replaced fuses to get OBC, radio, heater/AC, tach and econogauge working
Recentered steering wheel (yes it's centered on the rack, it's not just my alignment that's off)
Pulled apart the steering column and tightened a few bolts to get the cruise control and wipers working well
Replaced the front pads with Textars, still haven't drilled out the rotor retaining screws to put the brembo blanks on but it still stops well for now.
Then I put the S3.73 in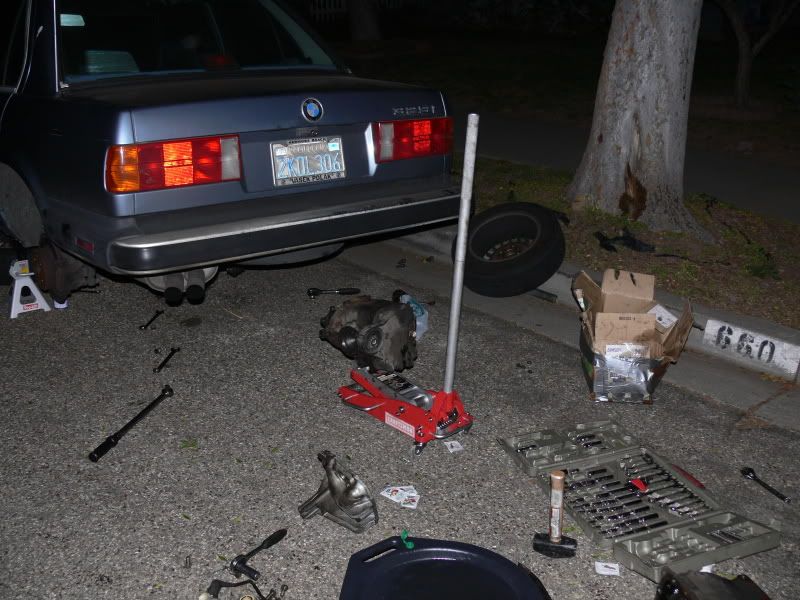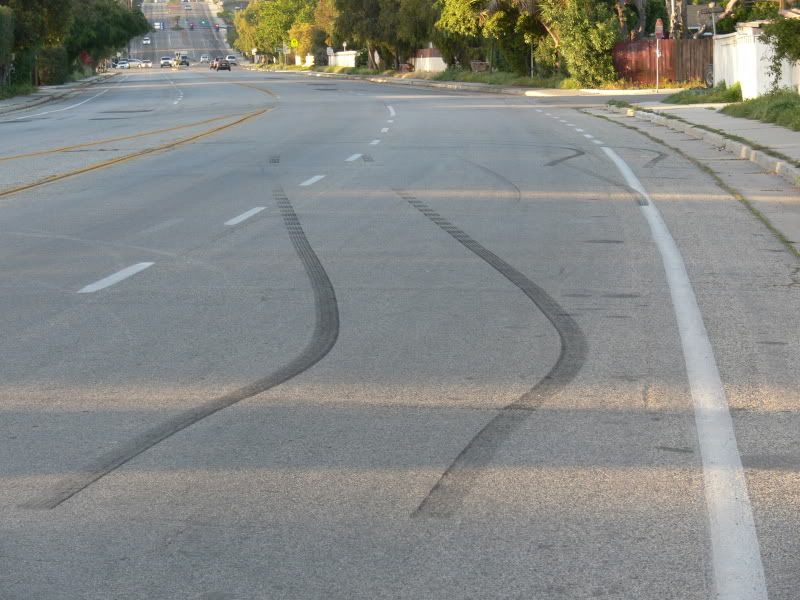 While I was testing the LSD out the glove box hinge decided to take a dump and the glove box fell on the floor (no pics)
After awhile I got some smilies and euro grilles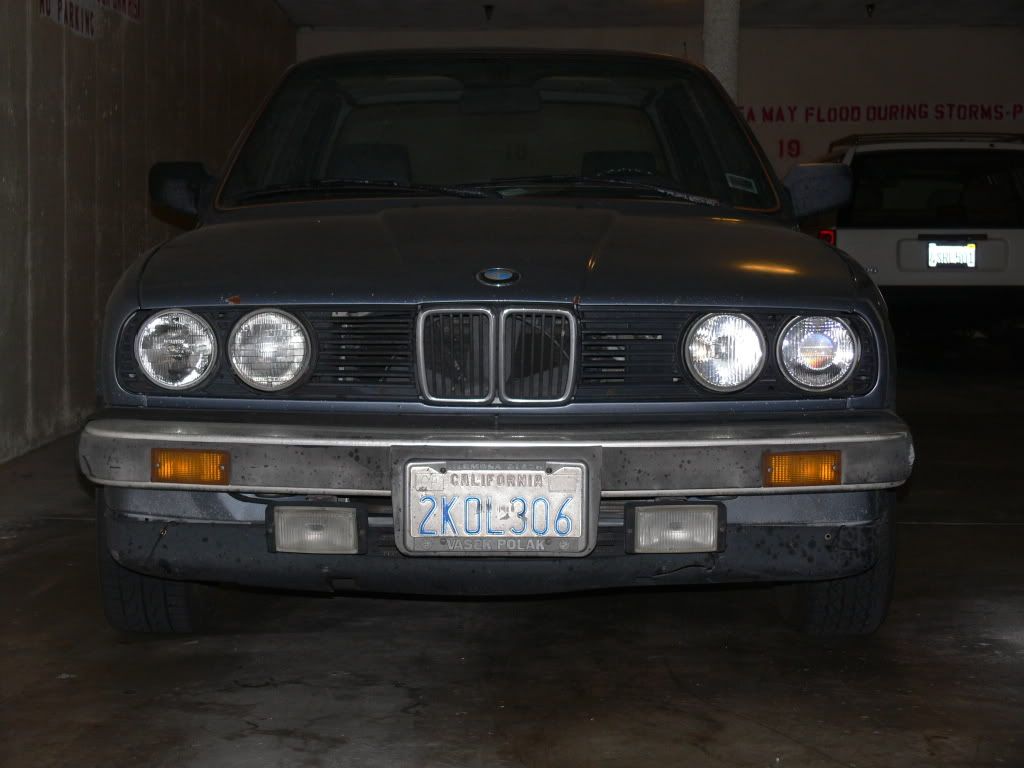 Output comparison shots:
low beam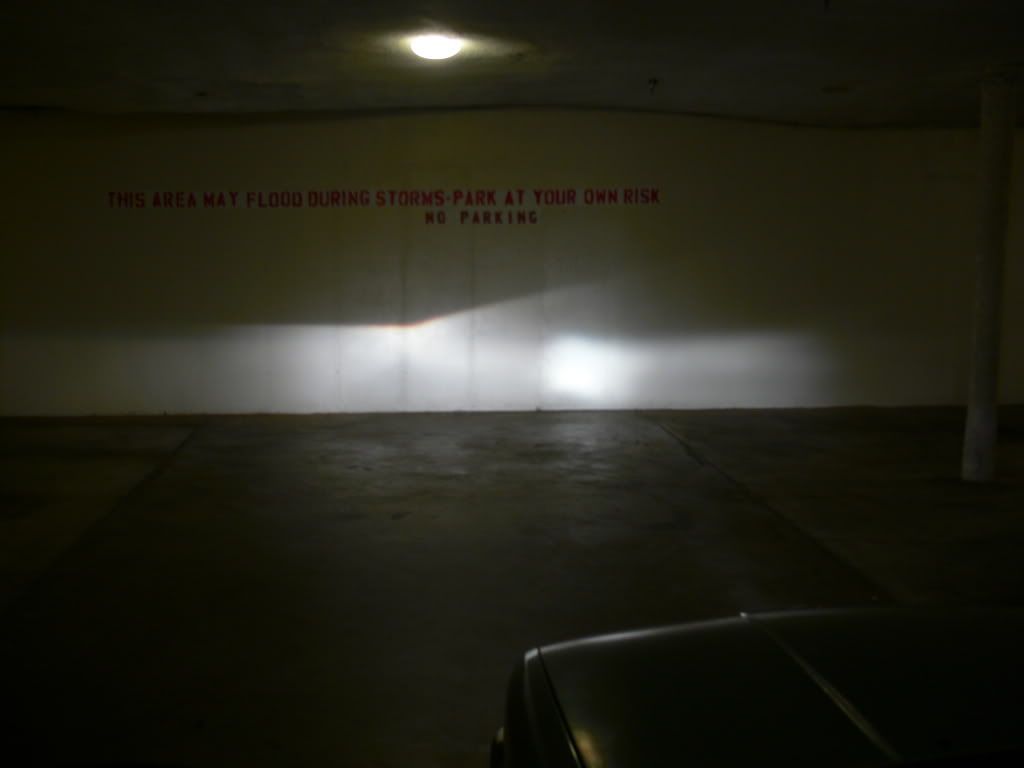 high beam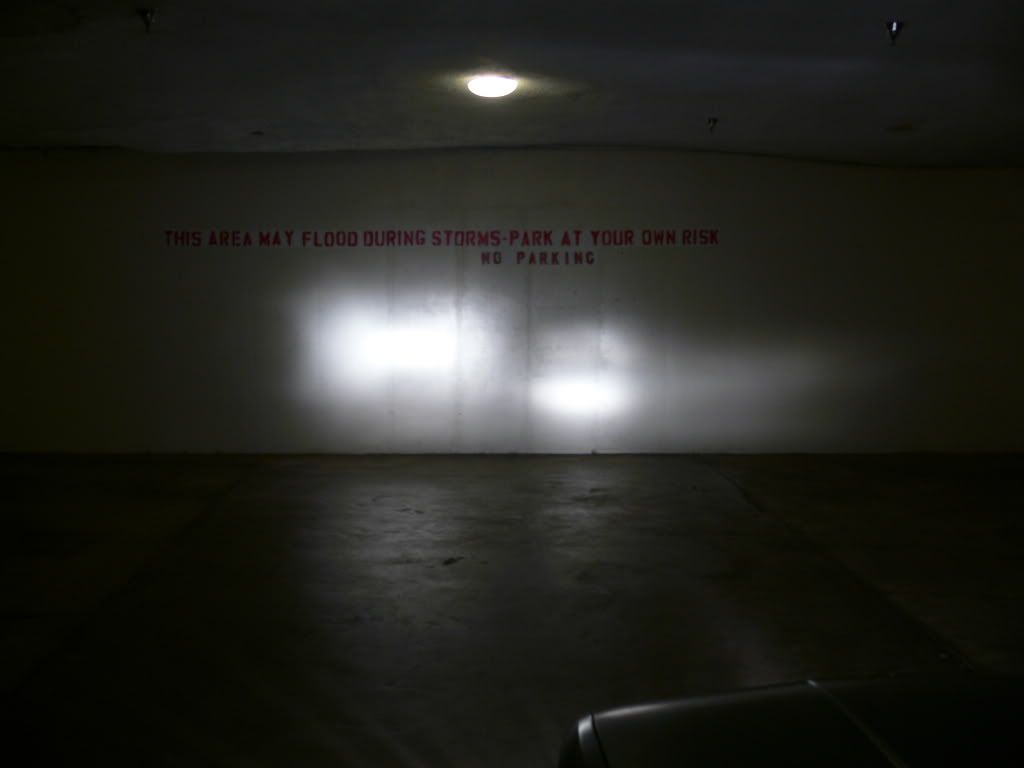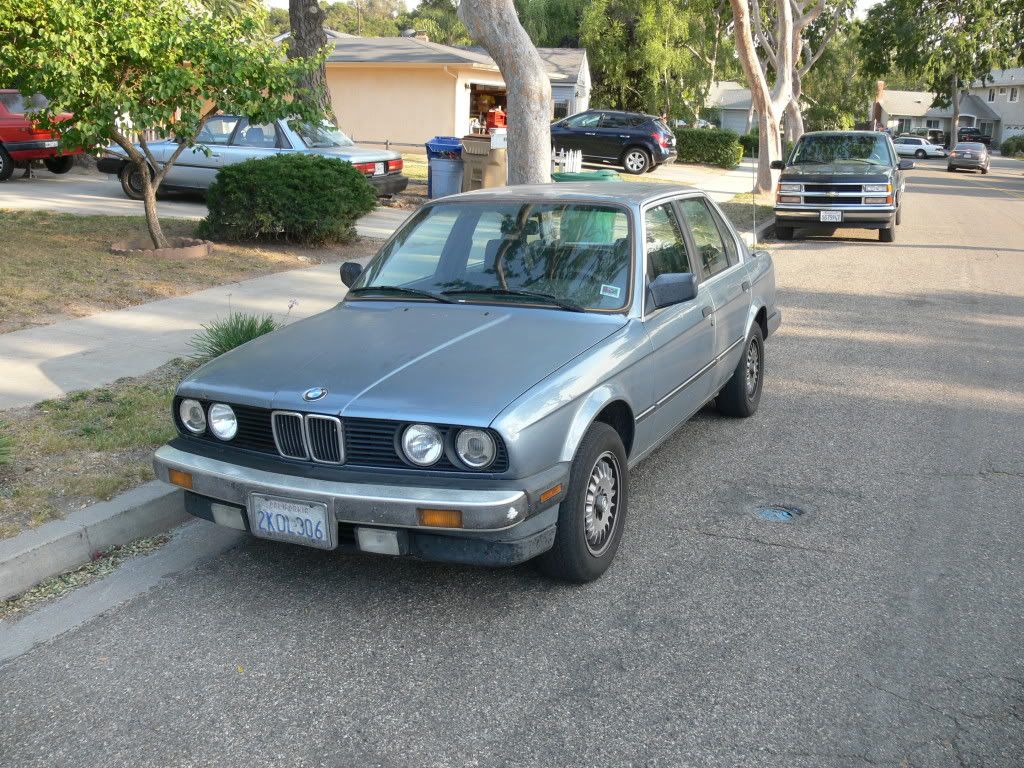 Car looks a bit better.
I got some tires, Federal Formoza FD1 195/60R14, they were like 44 bucks apiece picked up.
Then I took a break, got a can of SEM trim paint and started painting some stuff to see how it would turn out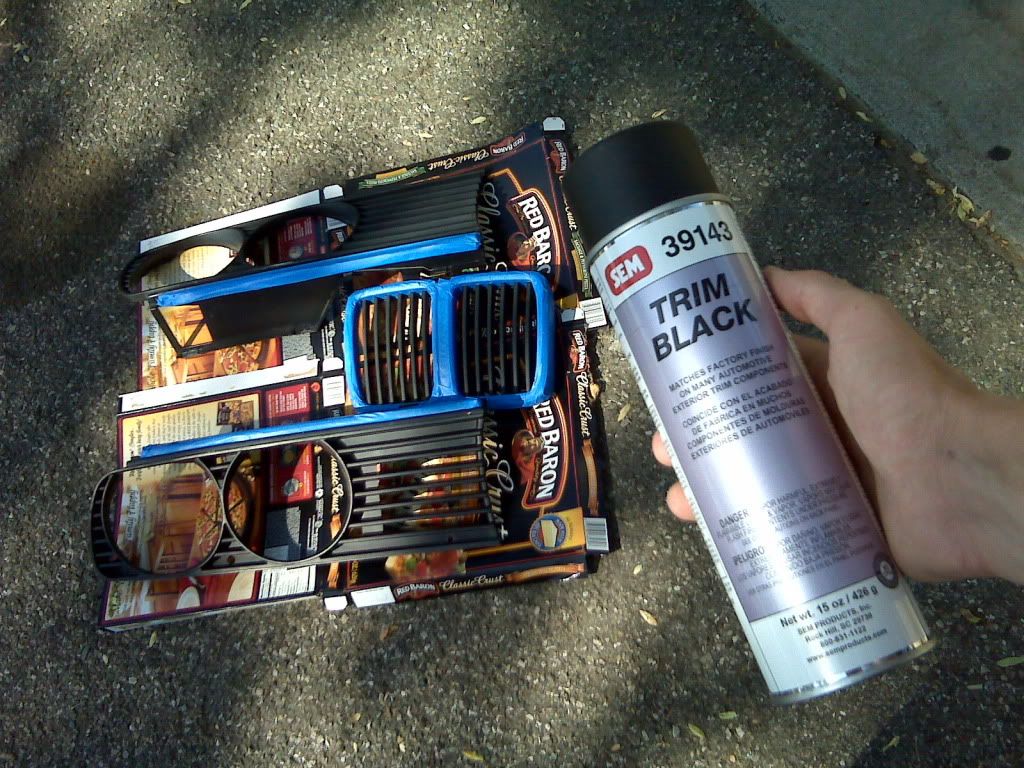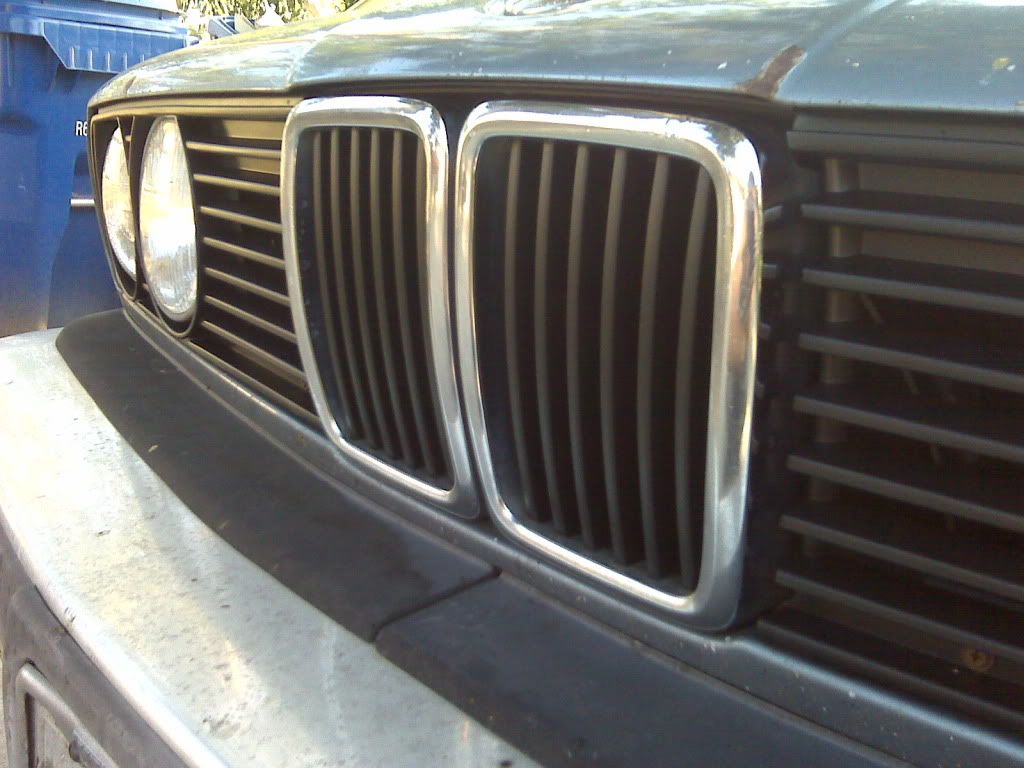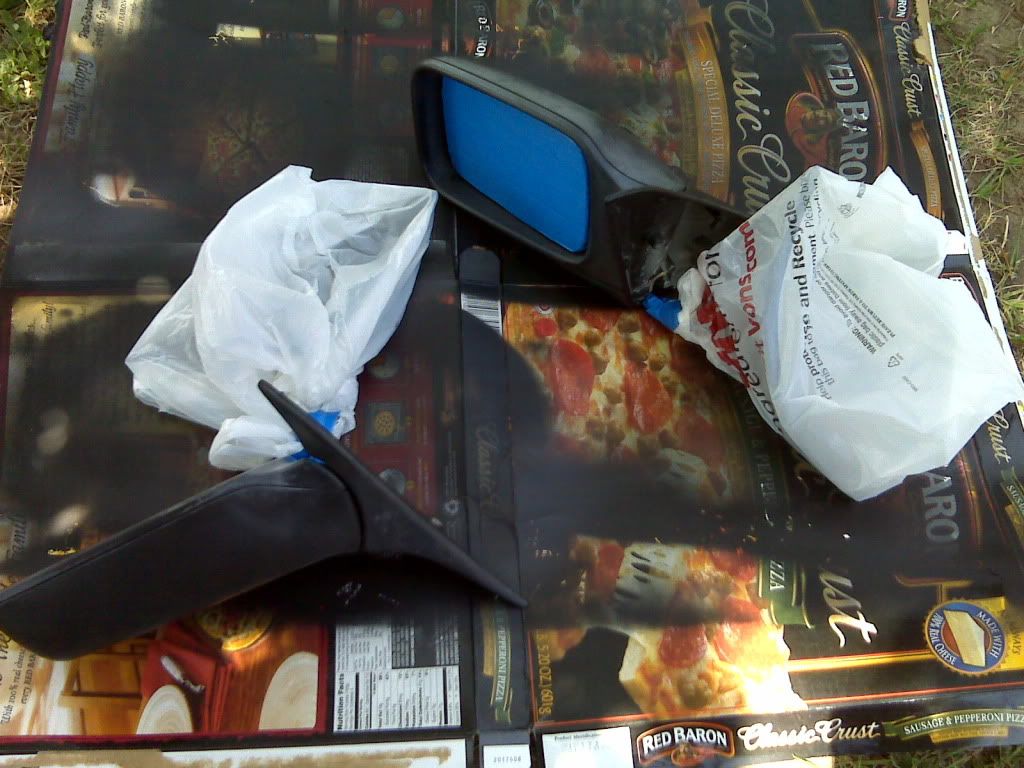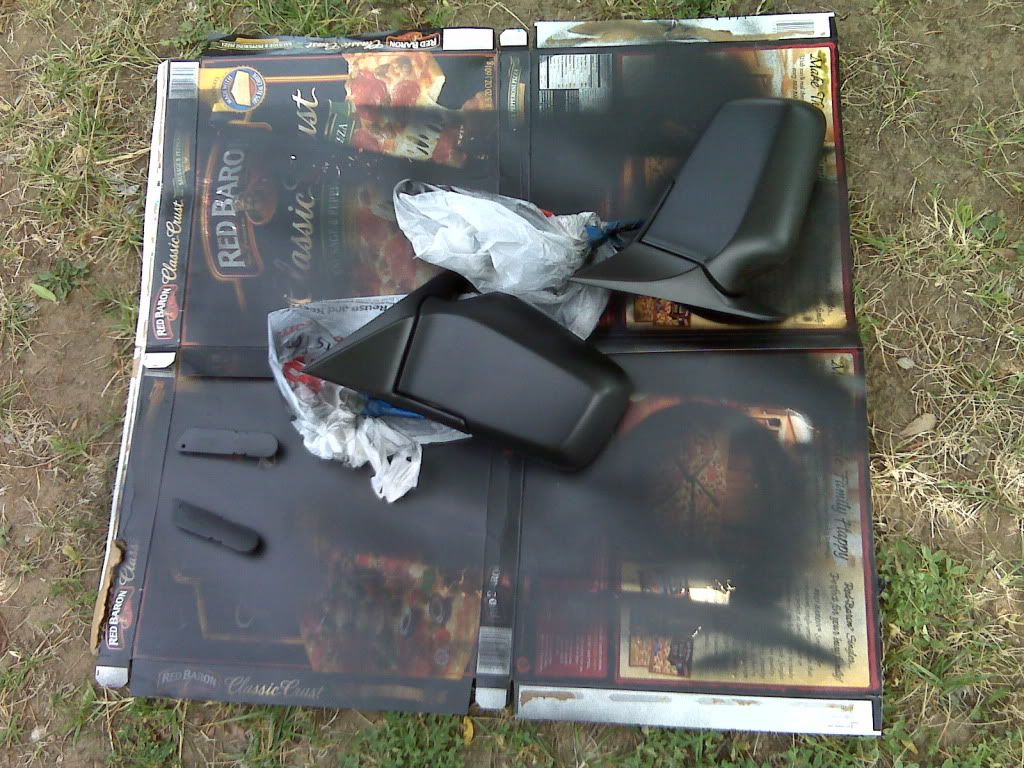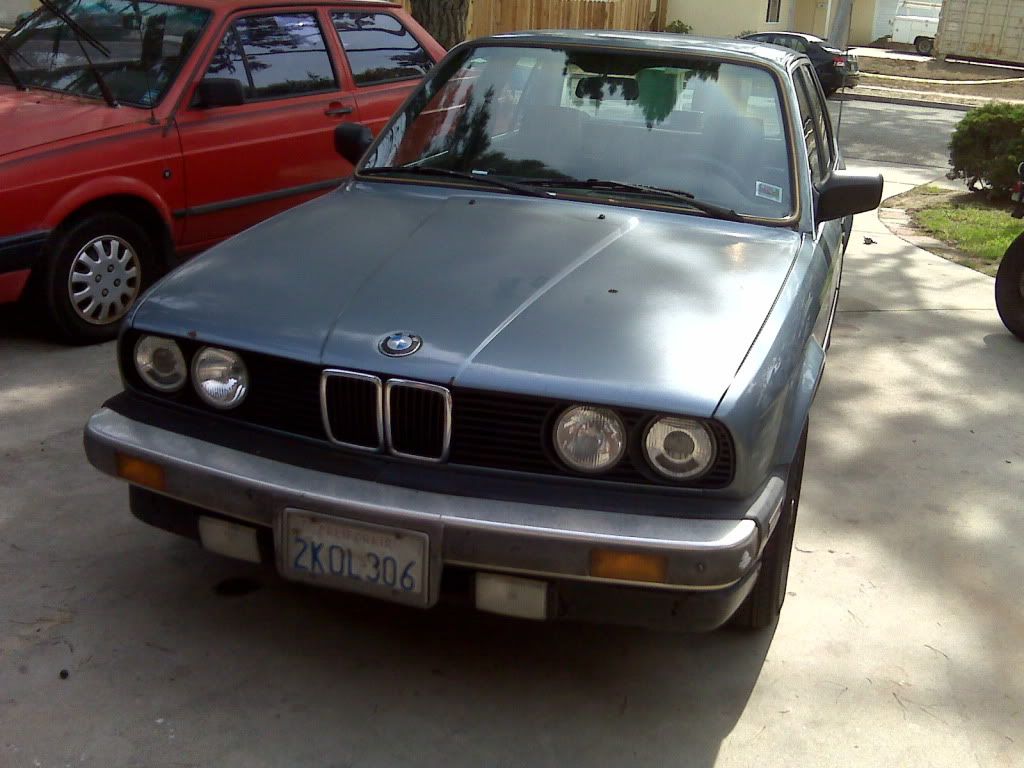 Still waiting to do the rest of the trim and shadowline it.
I was at kragen's getting some VR1 and decided to tear apart the headliner and resync the sunroof motor, it's nice not having a sunroof that stops in 17 wrong positions and none of the right ones.
Finally got a 173, mark d 19# chip and some injectors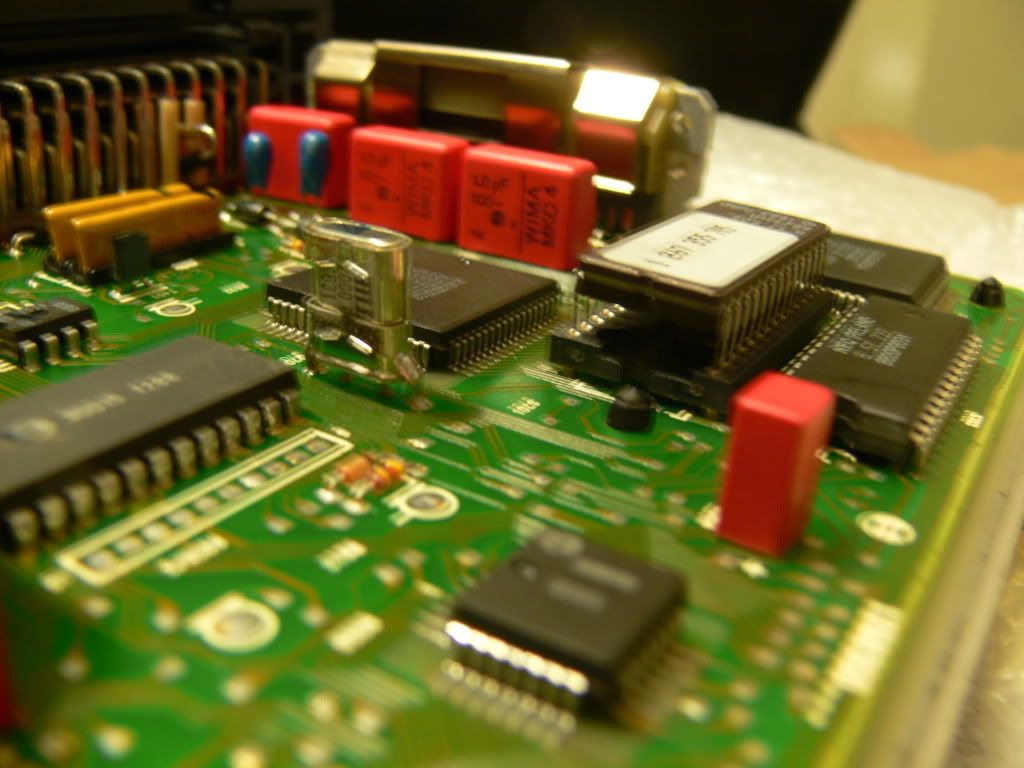 I "tested" the LSD in some dirt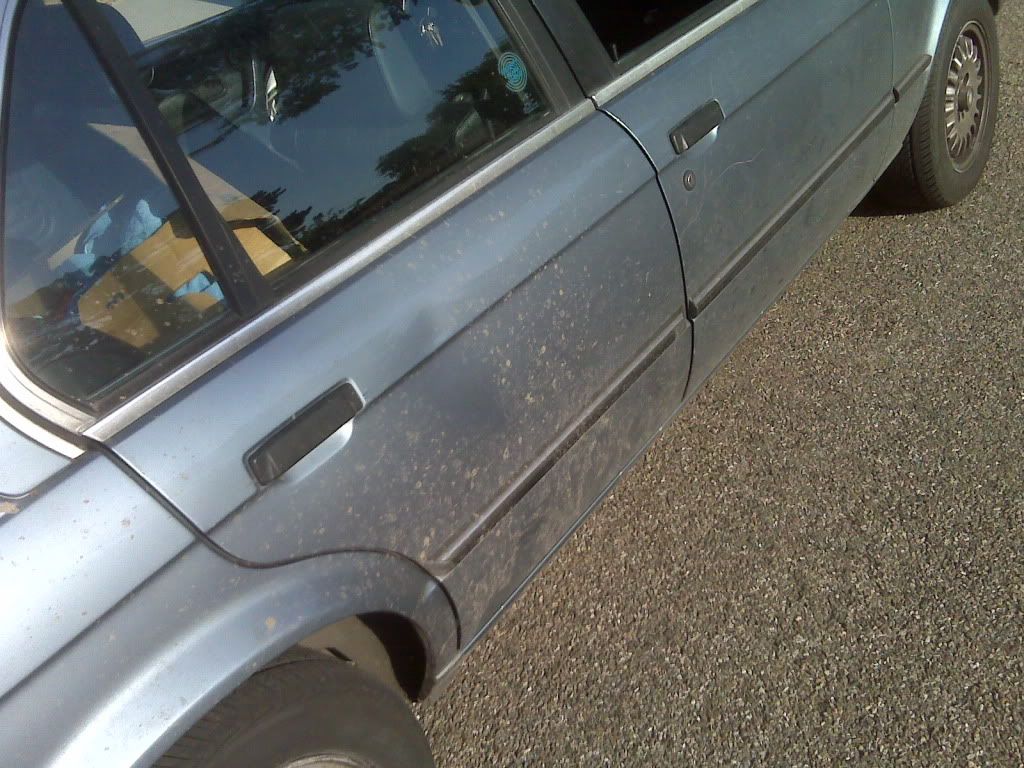 So I decided to wash it for the first time ever (yeah, 6 months)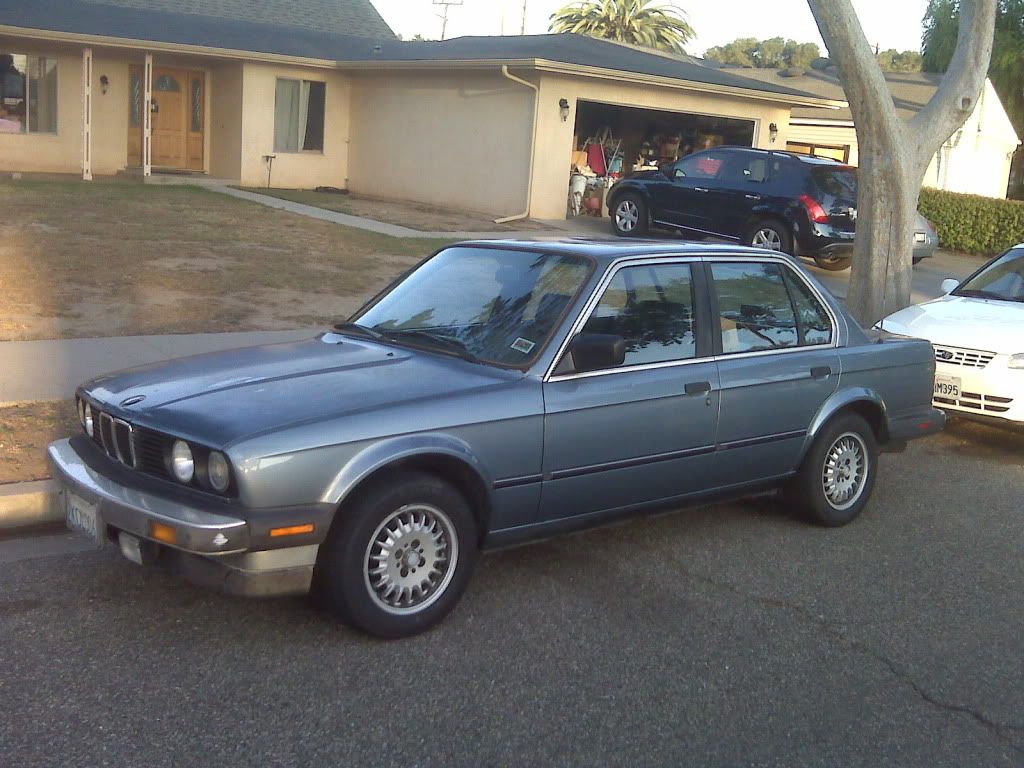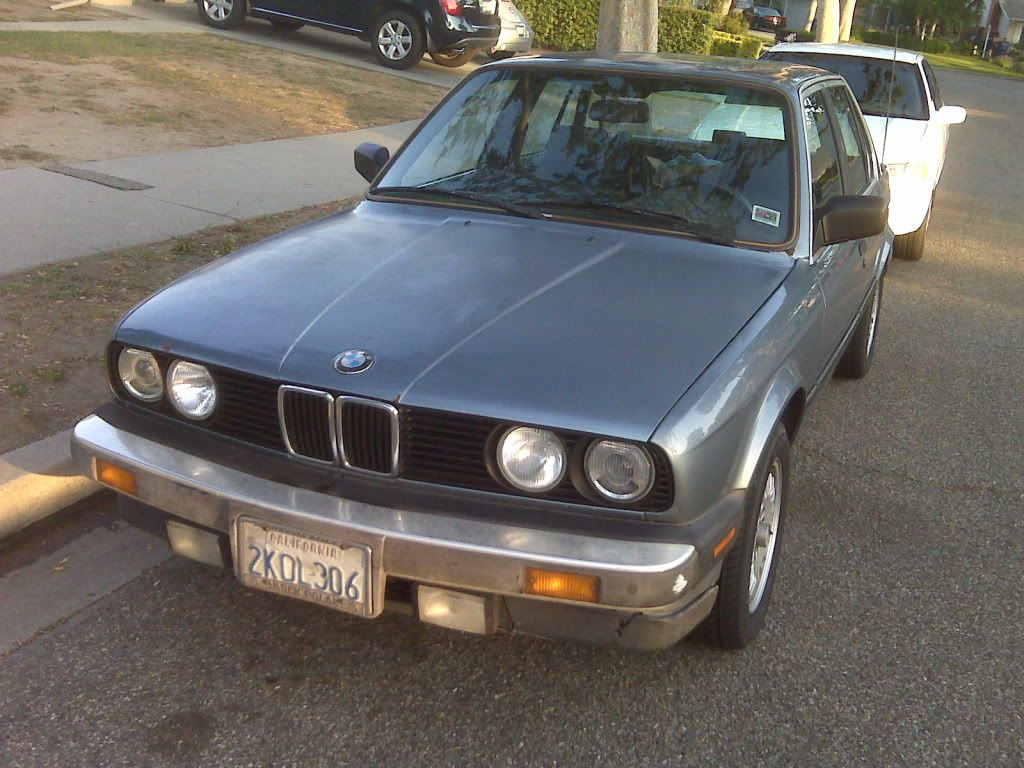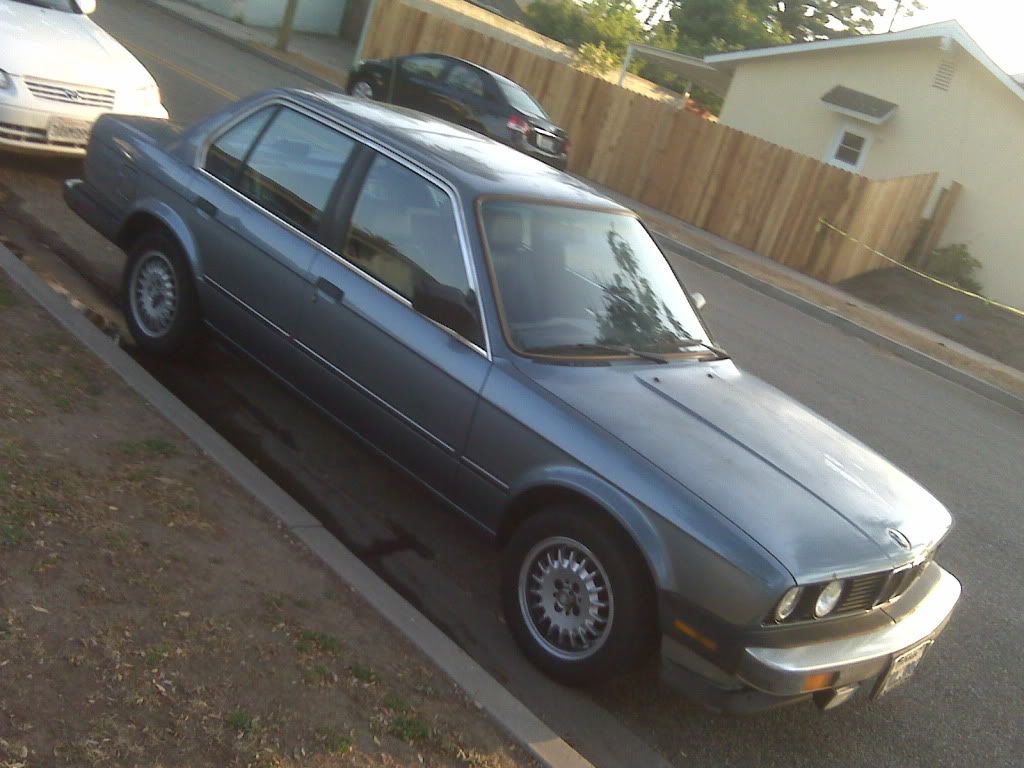 Still got a ways to go, but it's coming along slowly. :) Sorry in advance for the phone pics.