I missed e30's after selling mine to my son. I had an e24 I just never liked so i decided to get another shell to build. Thanks to Luke for setting me up with this car in the PNW.
Its an Arizona 318is non sunroof car with 220k miles that was in Washington state a few years. Its way nicer than i expected. i paid 2800 for it and my son and i flew out to Fox Island Washington to pick it up at George Bonneys trailer.... he picked it up from the seller and kept it for a few weeks until i could get out there. Once i knew who was selling this thing i bought it site unseen except for a few crappy pics. but i knew it would be a decent car because the owner is a club racer and owns some sort of independent BMW service. I already have an M52 with MLS head gasket and ARP studs built for it on a stand. It will receive one of goodntight/blunttech turbo manifolds and assorted other bits. shooting for 300-400whp. Its going to be a sleeper with nothing more than lowered suspension and a set of refinished euroweaves with 225/50's on them..
yesterday i dropped the rear subframe and replaced all the bushings. i got that back in the car today and tomorrow Ill do control arms,tie rods,offset c/a bushings and sway bar endlinks
Im replacing every piece of rubber in the suspension so i know what i have. the stuff i took out looked remarkably good so that was a little bit of a disappointment but oh well.
I gotta admit i feel guilty removing the M42. Its such an awesome motor and sounds like a sewing machine. Someone has rebuilt this thing at some point. I may stuff it in an 02..
Heres a couple pics. one the day i got it and a few of my suspension rebuild.
heres the car as i got it bone stock..
itll get one of these manifolds which are due in any day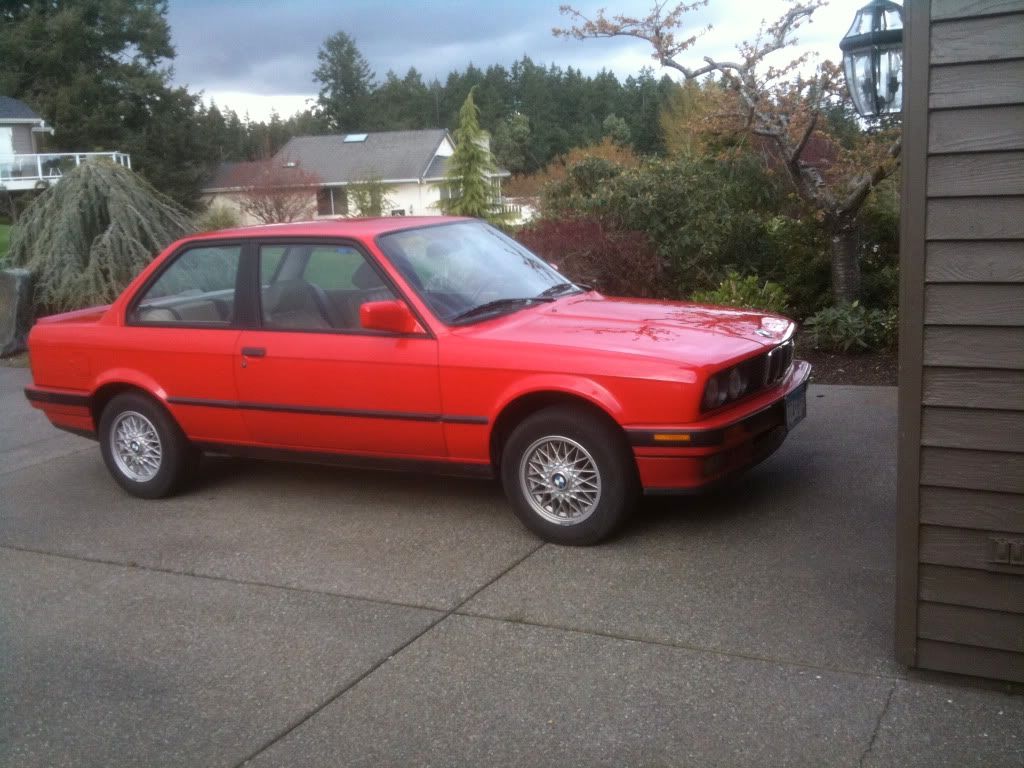 and heres a few as it sits now. i have a mountain of parts both maintenance and cosmetic if i can just find more time to work on it..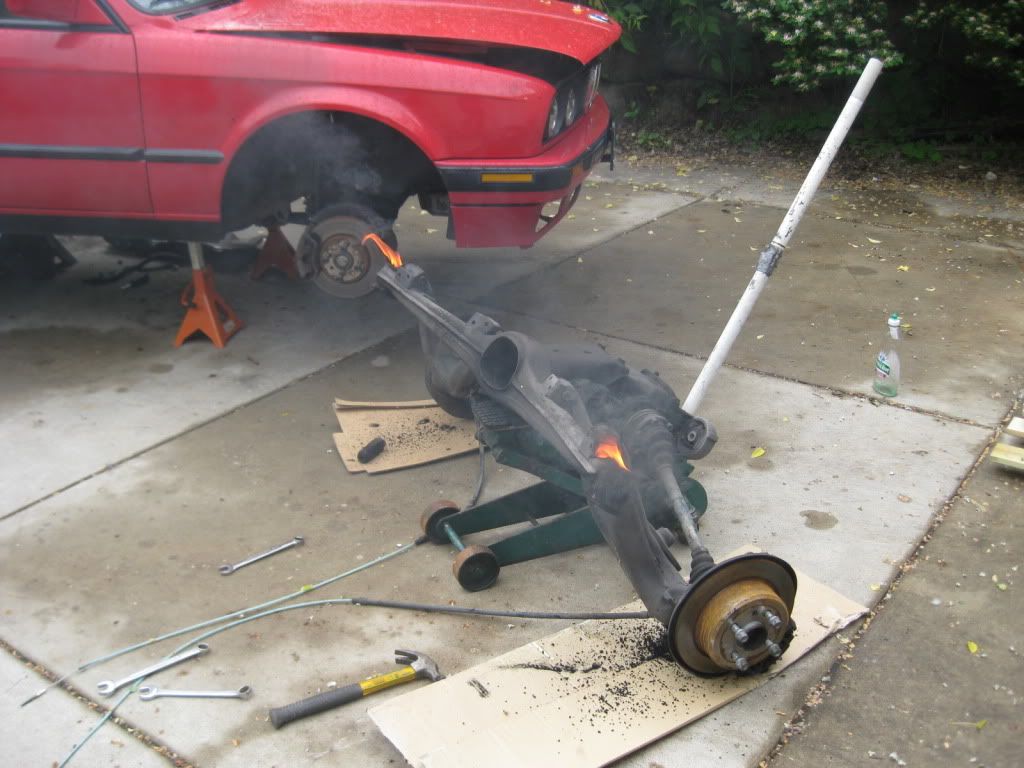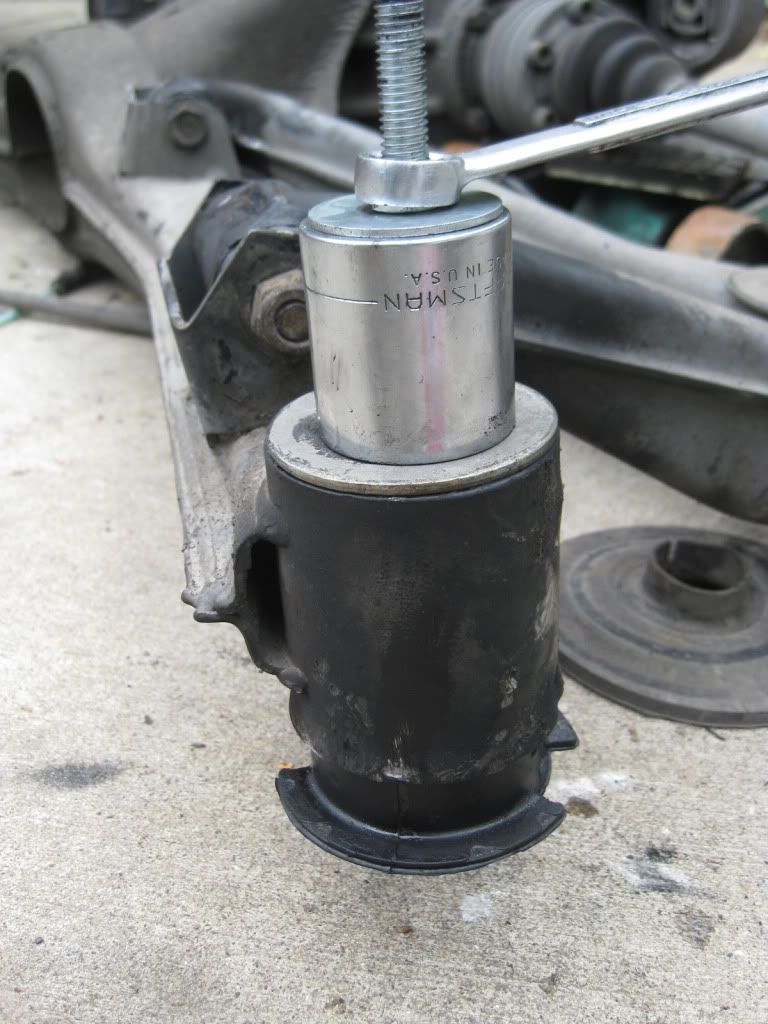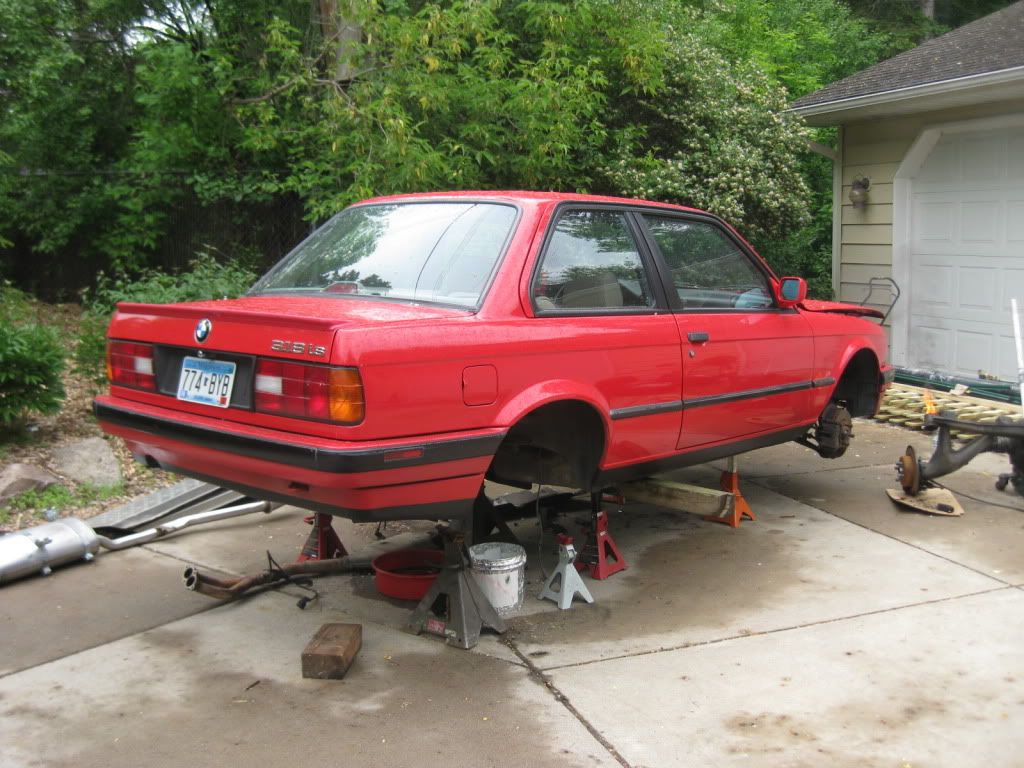 its a 10 footer right now with a few nicks and dings here and there,.. Nothing horrible. But theres not a speck of rust anywhere . This is all i really wanted. i want a car i can drive the shit out of and not worry about chips etc