Have been super busy lately with no time to work on the car. I should have a good update after this weekend, maybe the next. But, currently I've come across an opportunity to make a drastic change to my driveline.
A buddy of mine (Hans Morris aka Airfed) who has been helping me tune my car recently attempted to swap in a CD009 6 speed trans from a 350Z into his IS300. It is a custom setup that has worked before, and he was just trying to adapt it to an IS300, but without a lot of Transmission tunnel modification, it just wasnt going to work. Since it will not work, and he doesnt want to cut into the car, we have decided to put the transmission into my car instead.
Ive already broken one R154 and the current one I have is already on its way out. So Im going to run it till it blows, or until I get this kit together.
Link to his thread -
http://www.clublexus.com/forums/is-f...sion-swap.html
Now to start with my portion of the trans build. Here's the formula.
2006 G35 CD009 6 speed Transmission
Adapter Kit (
http://www.ebay.com/itm/2JZGTE-2JZ-1...cda30d&vxp=mtr
)
Clutch release bearing adapter:
http://collinsadapters.com/index.php...and-cd009.html
Nissan slip yoke
http://collinsadapters.com/index.php...-slipyoke.html
One Piece custom Driveshaft
Bell housing 1/2" mill
Custom Shifter
Tranny mount adapter
Miscellaneous Bolts
Currently we have the CD009 Trans. On the left is a W58 on the right is the CD009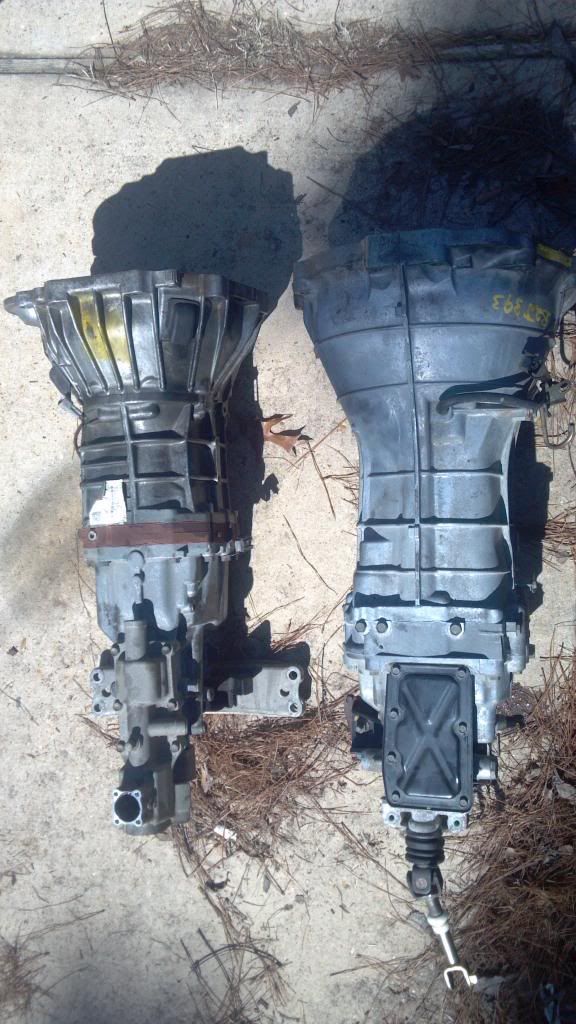 Left is CD009 right is W58 (My 600+whp VRT Jetta in the background lol)
Here is the 2JZ to CD009 Adapter plate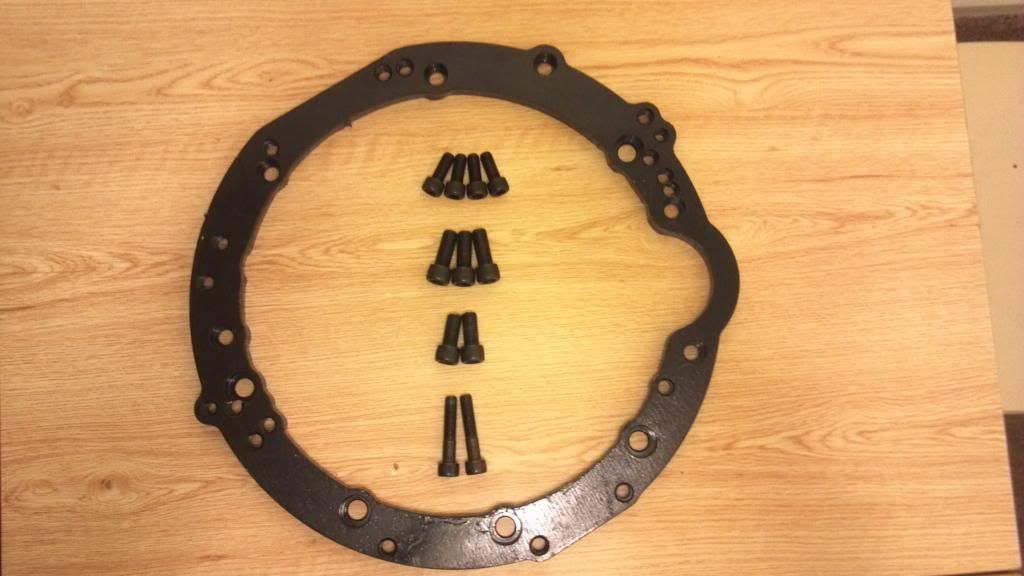 Going to work on getting the rest of the kit, and possibly instead of using the colins clutch setup I may just have my own made, but we will see. Id like to get my hands on a twin disc.
This will be on the back burner for a little while till I get the rest of the parts ready, so stay tuned!