I've never been very good about documenting the progress of my builds, but I'm going to give it a go with this new (to me) e30.
Picked this car up for $1700 from a guy that bought it at auction (so I have no history). Body is mostly straight, interior is very clean, and it runs fantastic. While digging into it, I've found more positives that I will note later.
Started with basic maintenance. Trey (yert315) came out and did my timing belt, water pump, tstat, tensioner, and valve adjustment. and I got 1 lousy photo... however, as promised, I found that my car was converted from an auto to a 5spd, and was also converted to a 2.7i. :p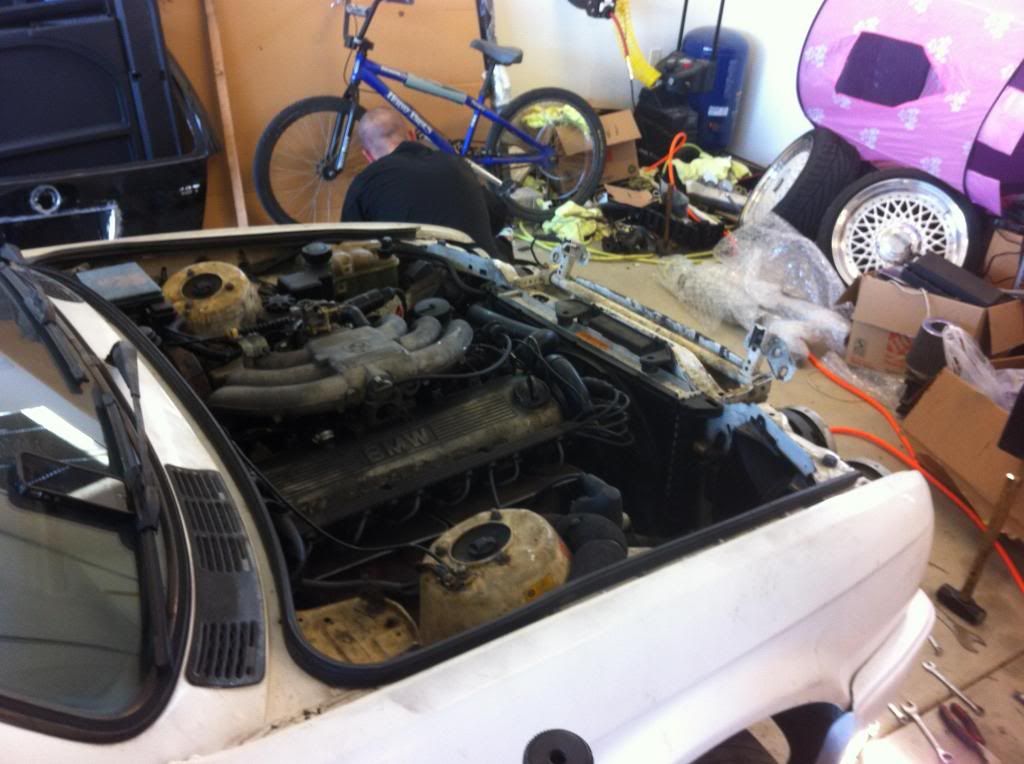 also swapped out the lousy ebay header/exhaust for stock and replaced the o2 sensor.
old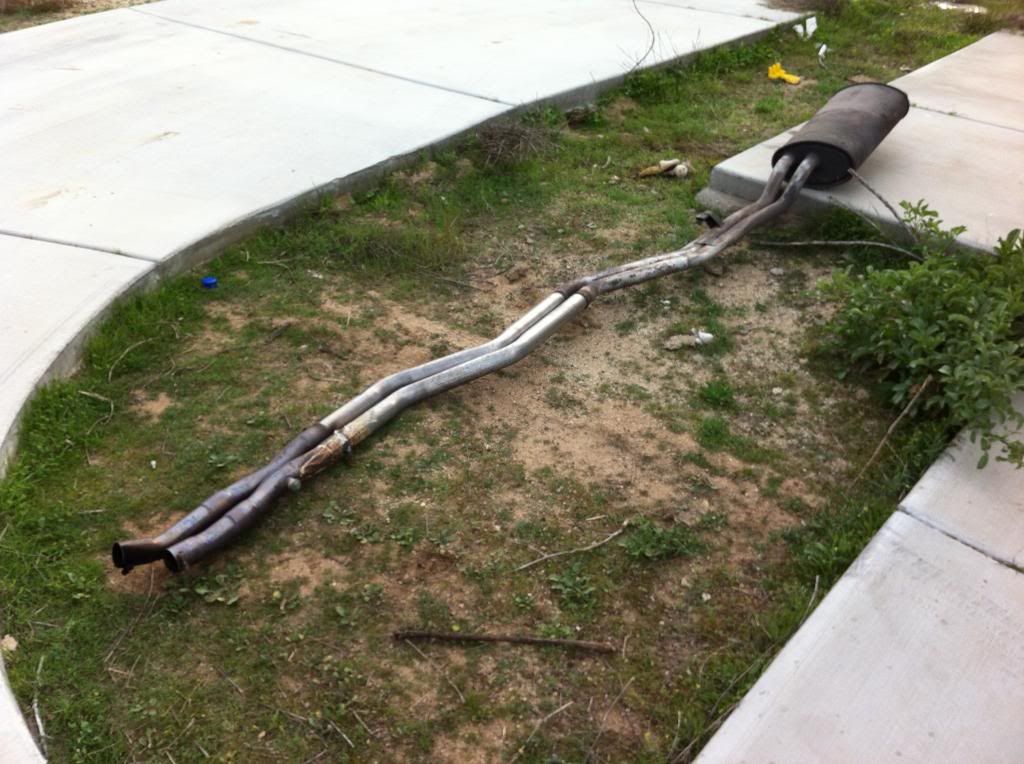 new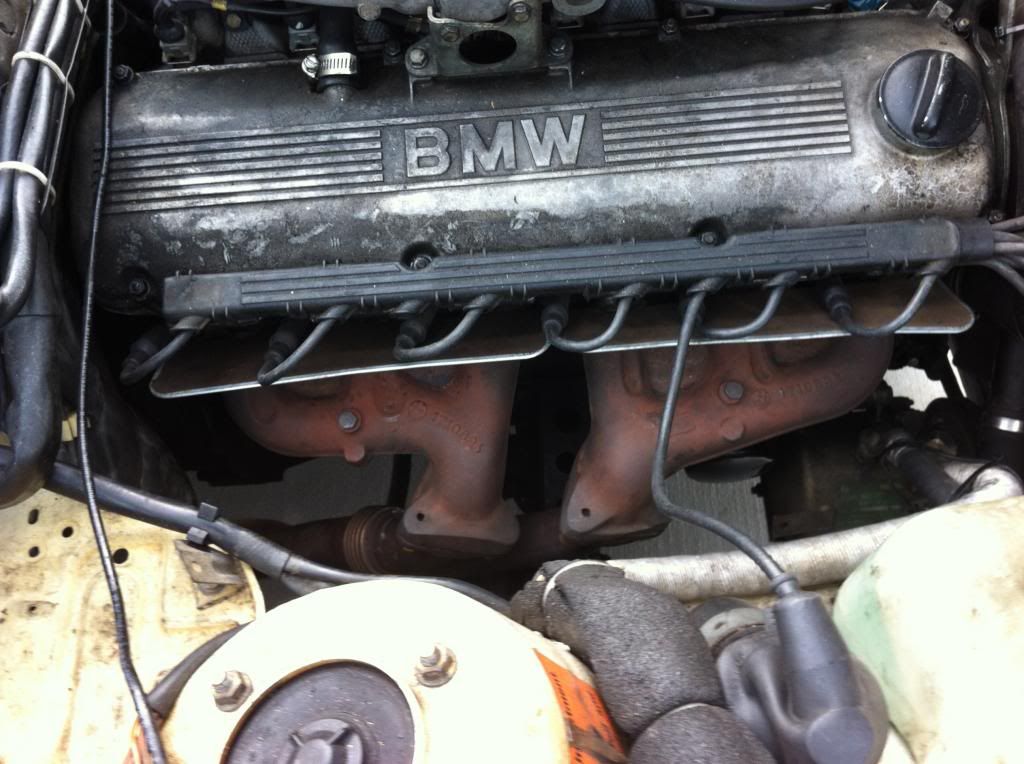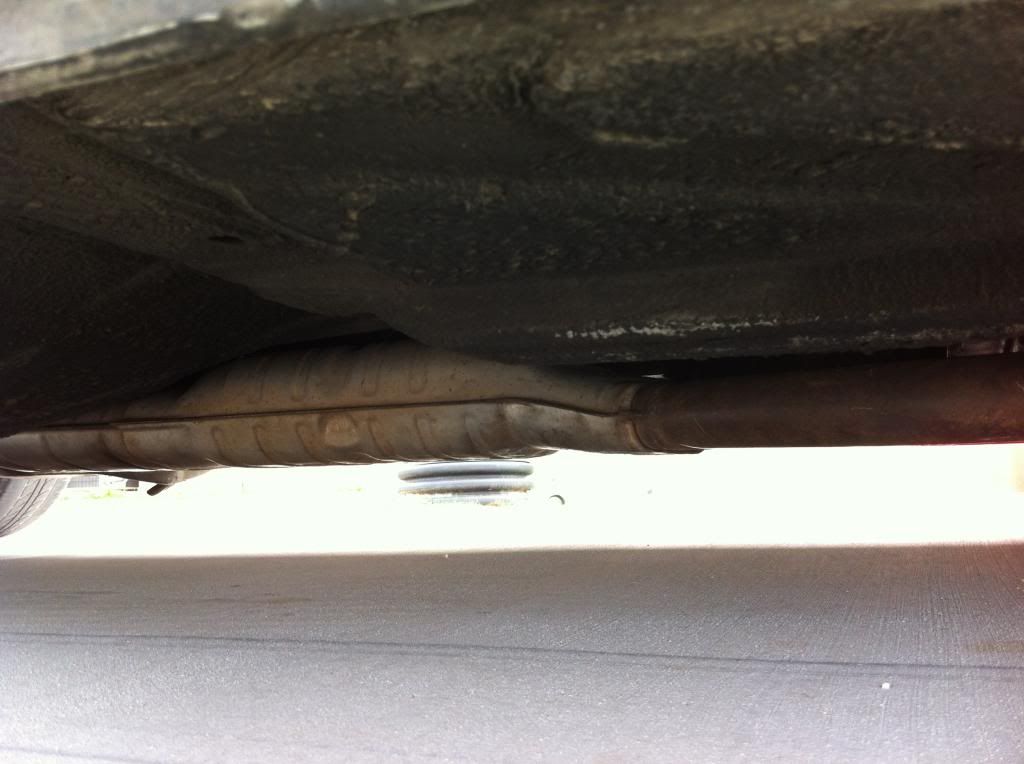 ordered front and rear brake rotors/pads (no pics of pads, they are bosch)
bought an NRG hub and installed my Nardi wheel from my previous build.
also ordered
4x100-5x114.3 adapters to fit my wheels
euro grills and shadowline kidney
OEM late model front valance
OEM plastic front bumper
More random replacement items
working on
rear OEM plastic bumper
body work
paint
air ride
couple of my previous projects
most recent, my Jetta wagon (now back to stock and my wife is driving).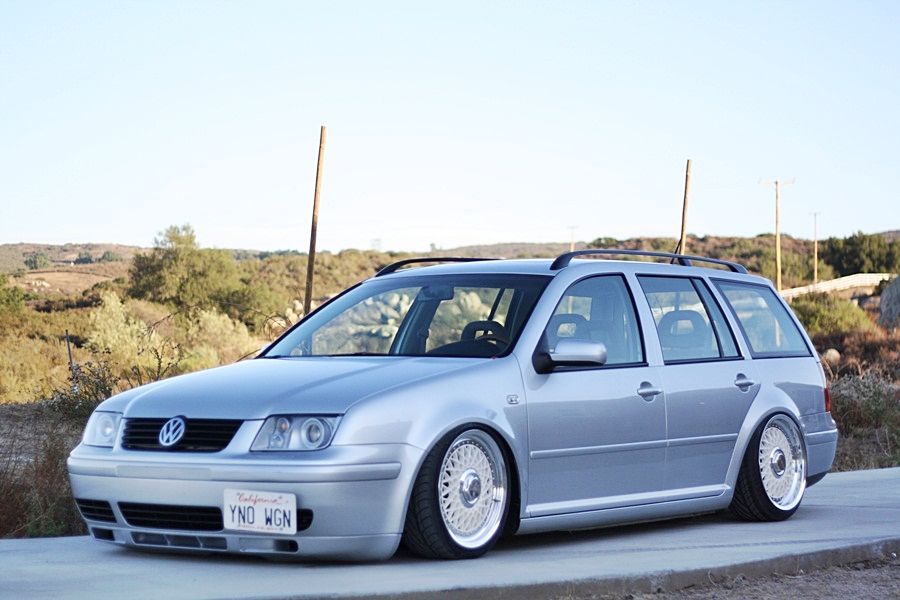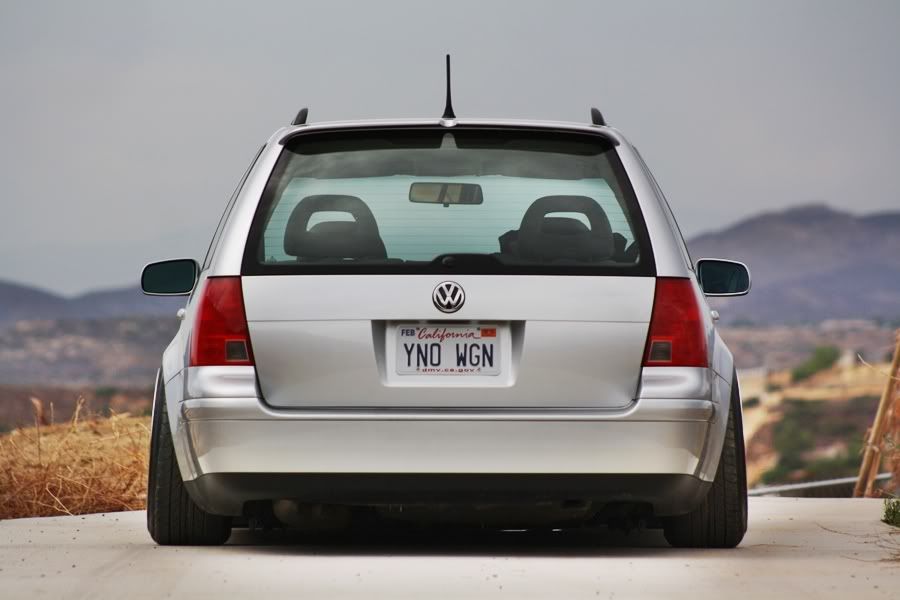 before the wagon, my mk2 Jetta gli