Time for more updates.
First I got the car outside and degreased the bay and undercarriage.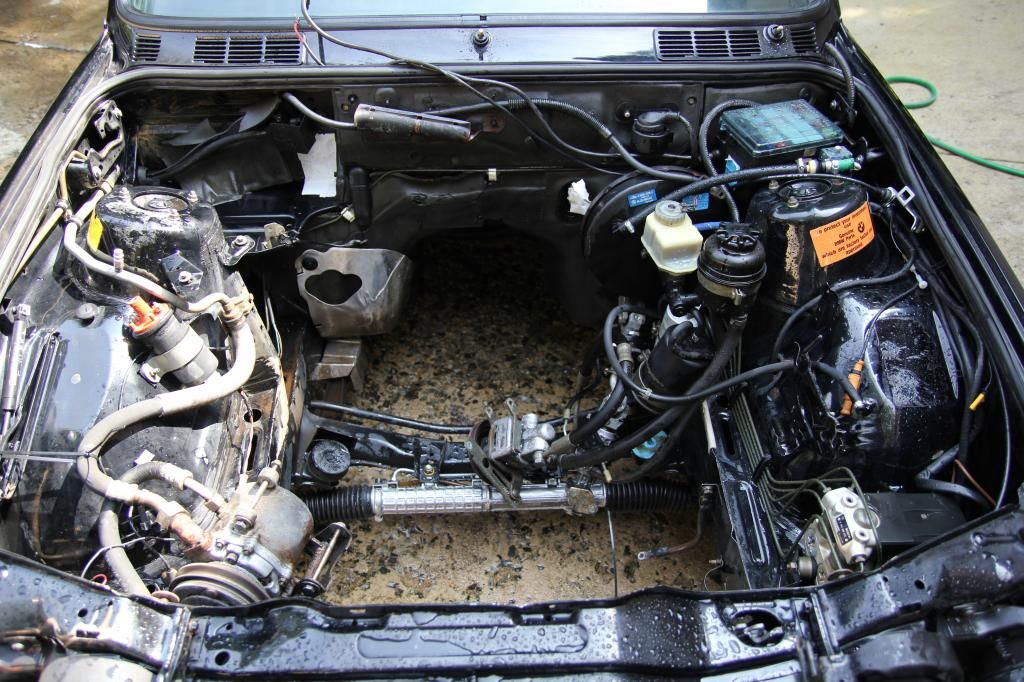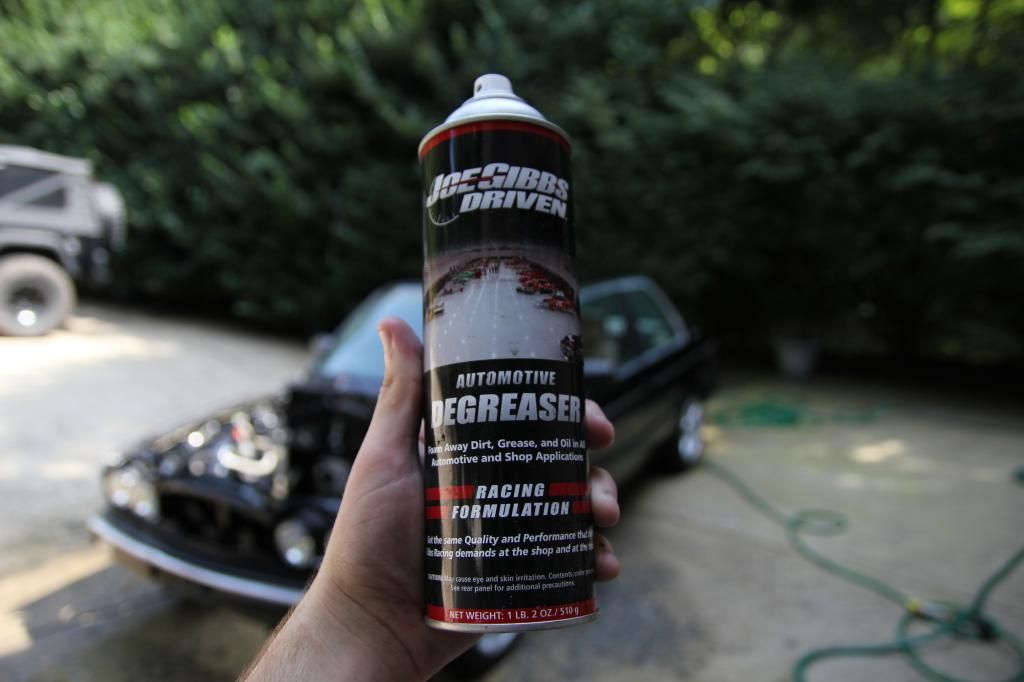 Cleaned up my headers, driveshaft, and motor arm a little.
Then I decided to go ahead and pull the old seats out. A lot of you have been asking how they mounted and well, they are mounted pretty bad. The PO just drilled through the floorboard and stuck a bolt and nut on and called it quits...:hitler: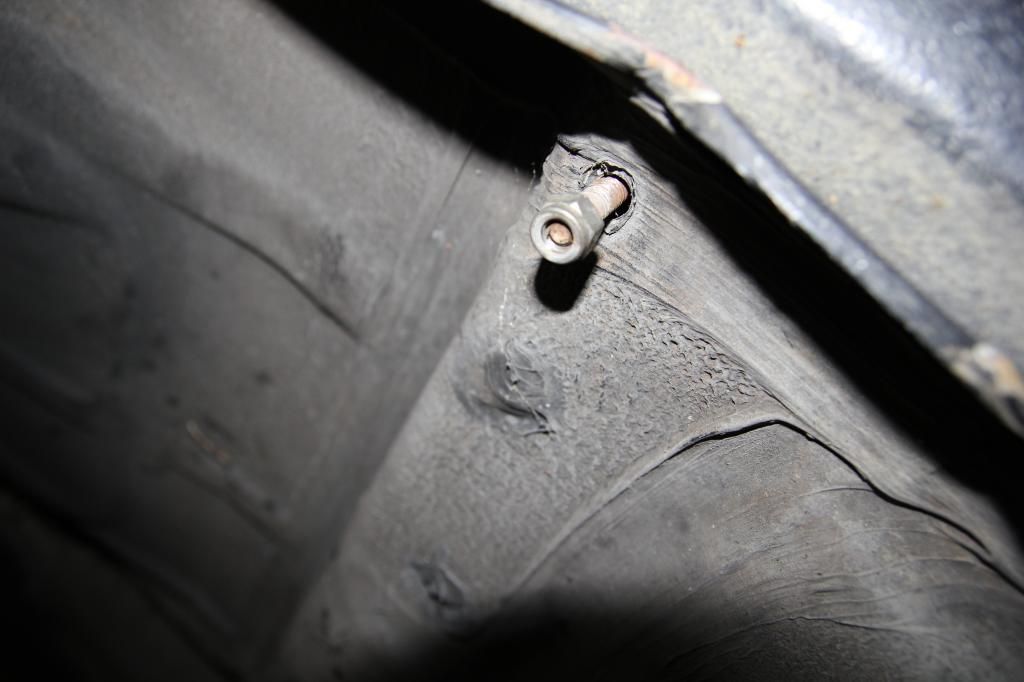 Anyways after gawking at the stupidity I got the seats out to reveal my extremely filthy carpet that will need cleaning soon. I didn't even bother with the awful wiring and just cut the wires, guess I'll have to go trace those all the way back soon but for now it will do.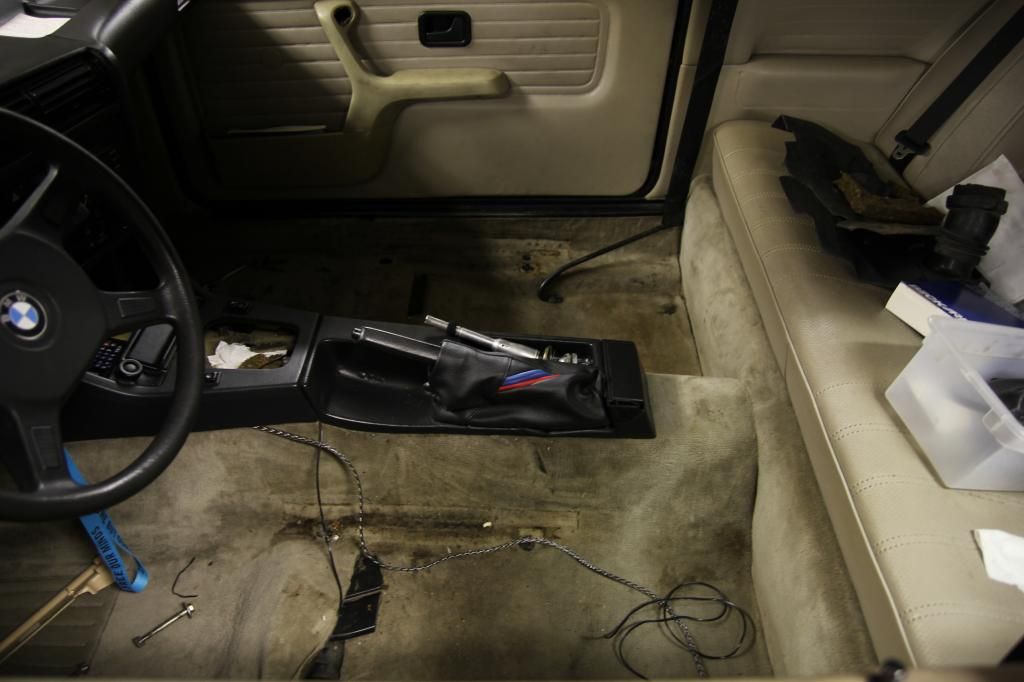 Next up was to paint the seat belt clicks or whatever you call them.
I had some toyota TRD red paint laying around so I just used that. It came out pretty good.
Before: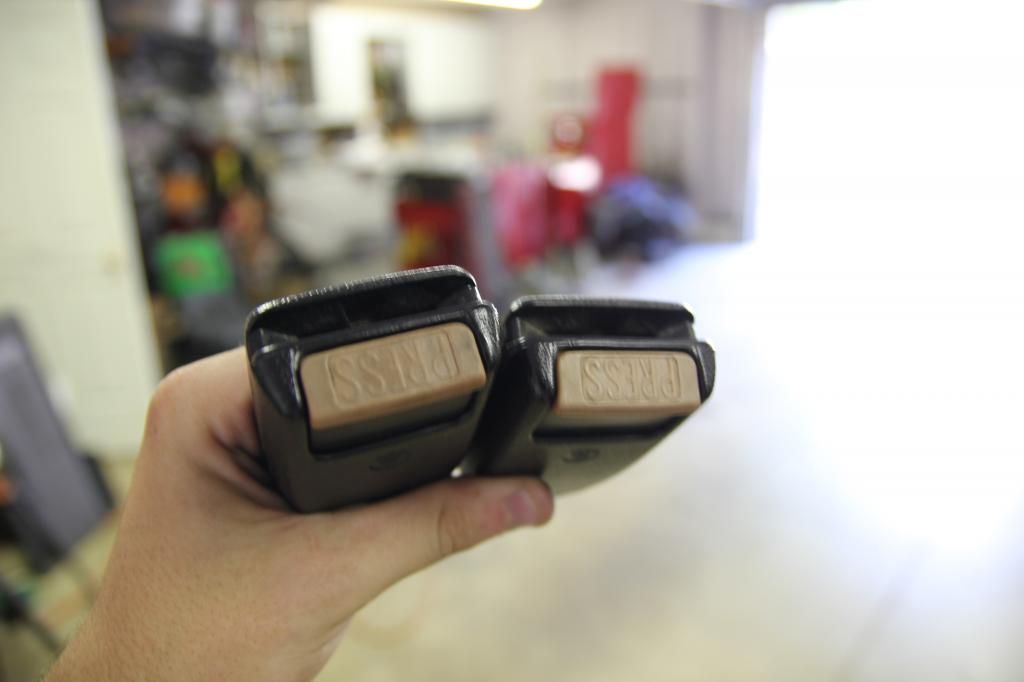 After: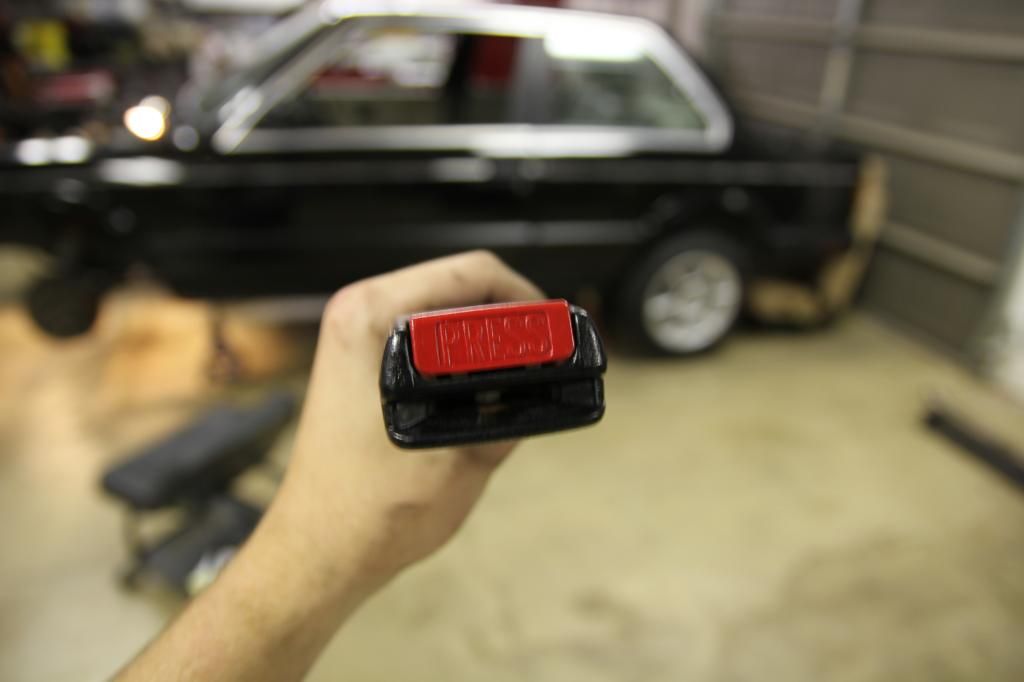 Then my Dad got home with the transmission and flywheel.
He fixed the bad seal and machined down the flywheel for me and also cleaned up the transmission.
All clean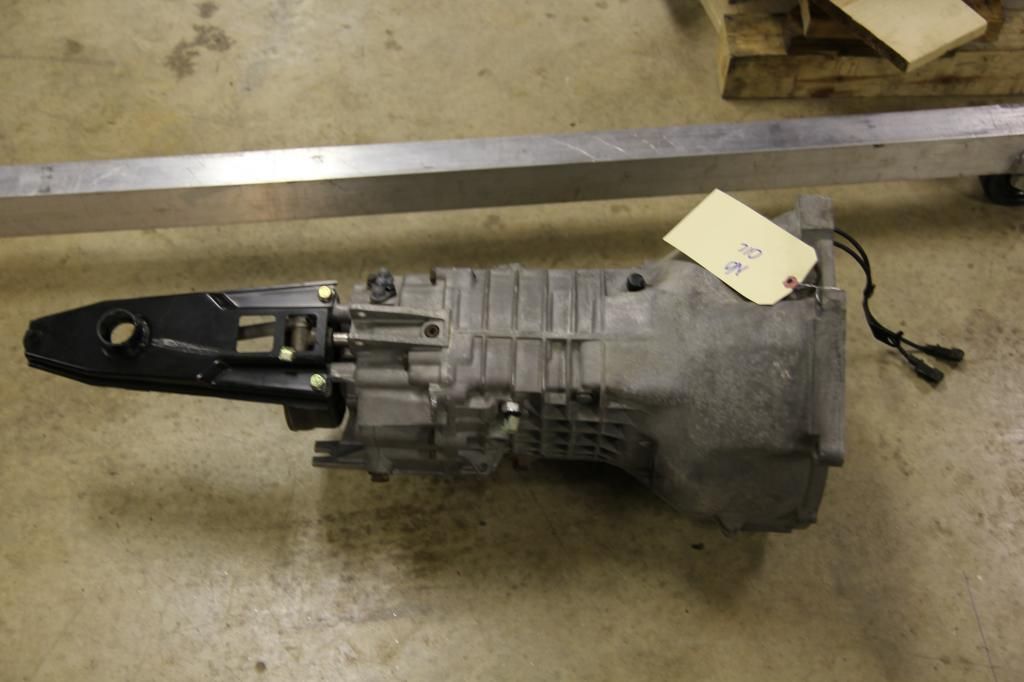 Lovely flywheel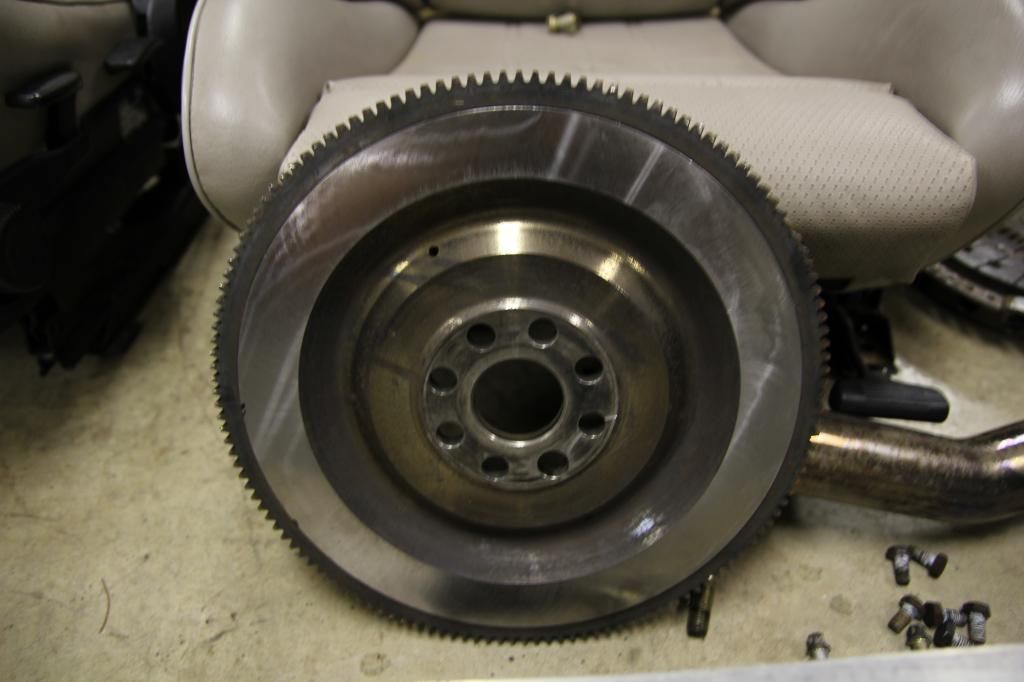 Inside of the transmission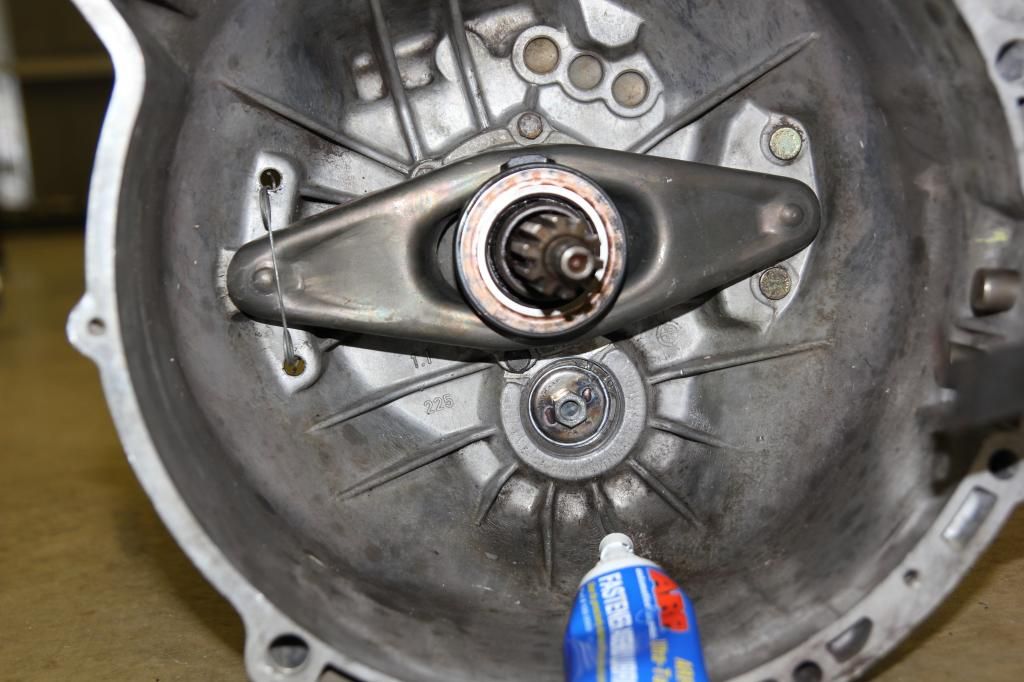 Next up was to put the other motor arm on and get the engine attached to the hoist.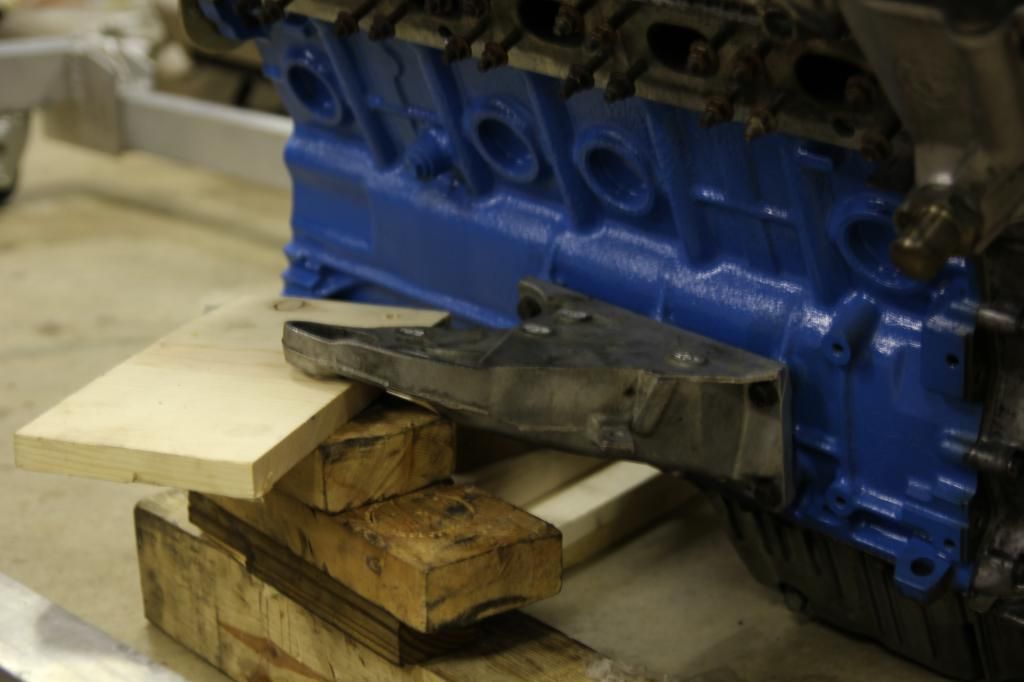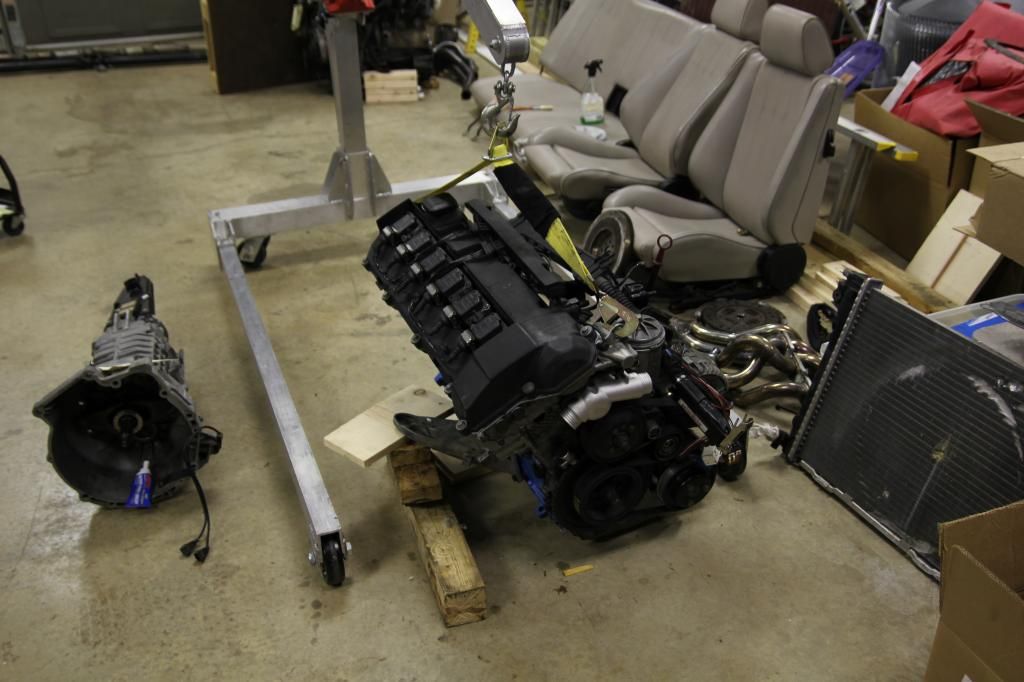 Last but not least was the e36 steering rack.
Got the old rack out with no problems.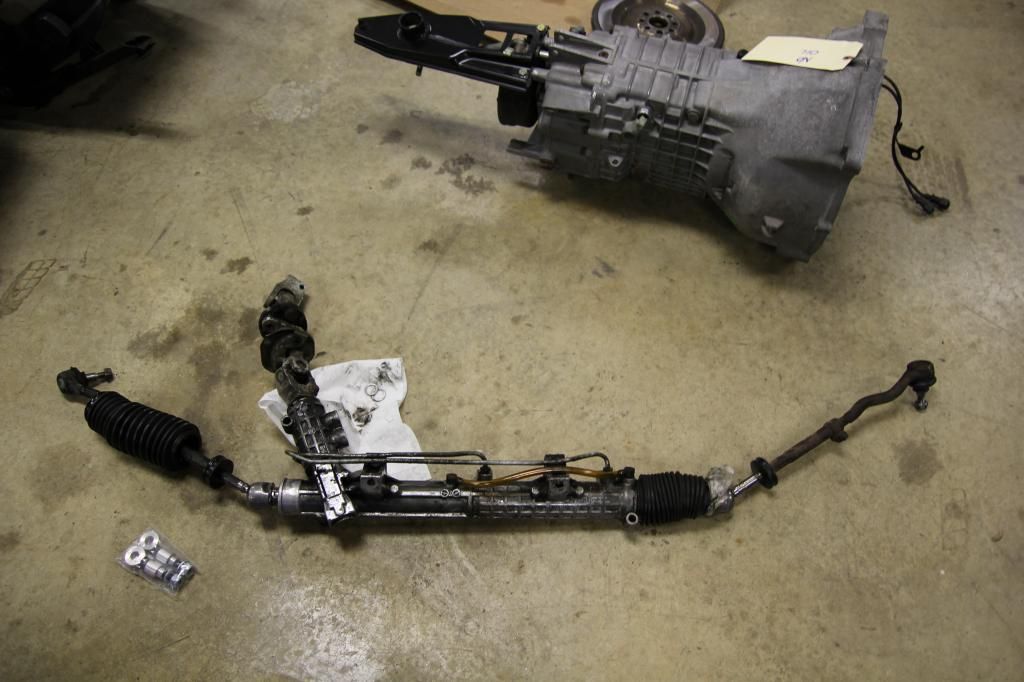 Grinded off the perch and got the steering knuckle apart.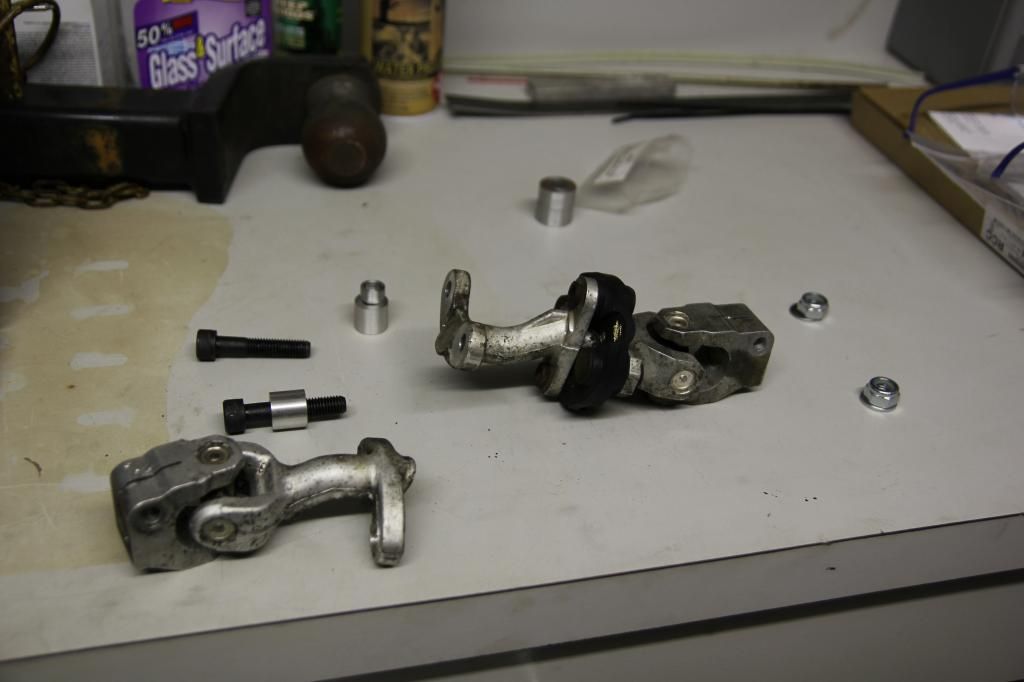 Went to go install the AKG kit and holes in the knuckle were too small so I had to drill those out to fit.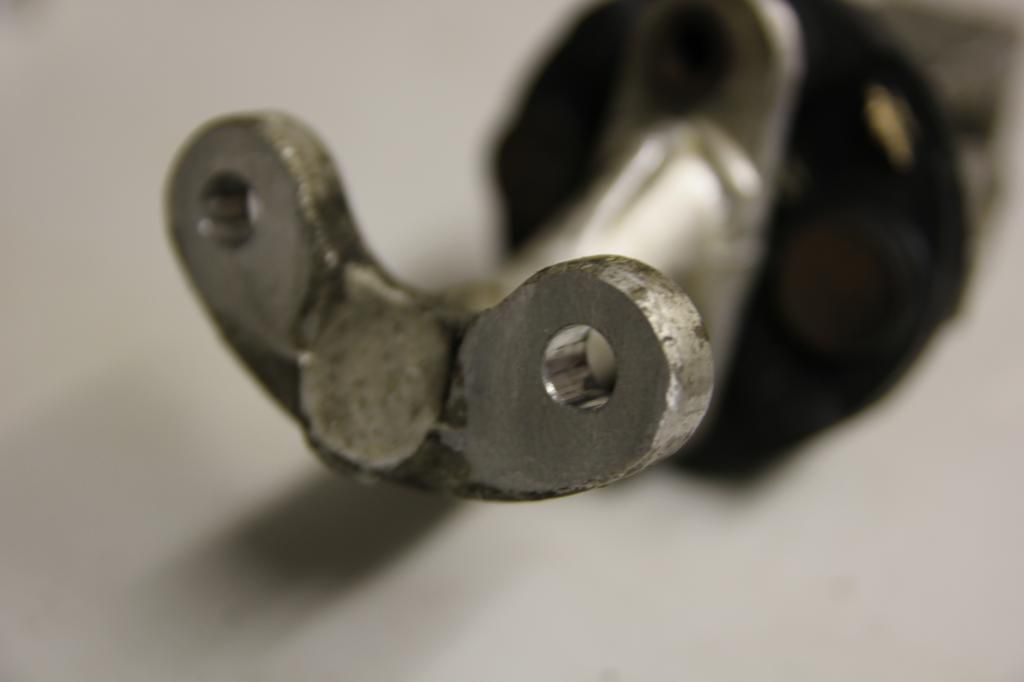 Then the a little ridge got in the way so I had to grind that off as well but after that I got the knuckle back together and assembled.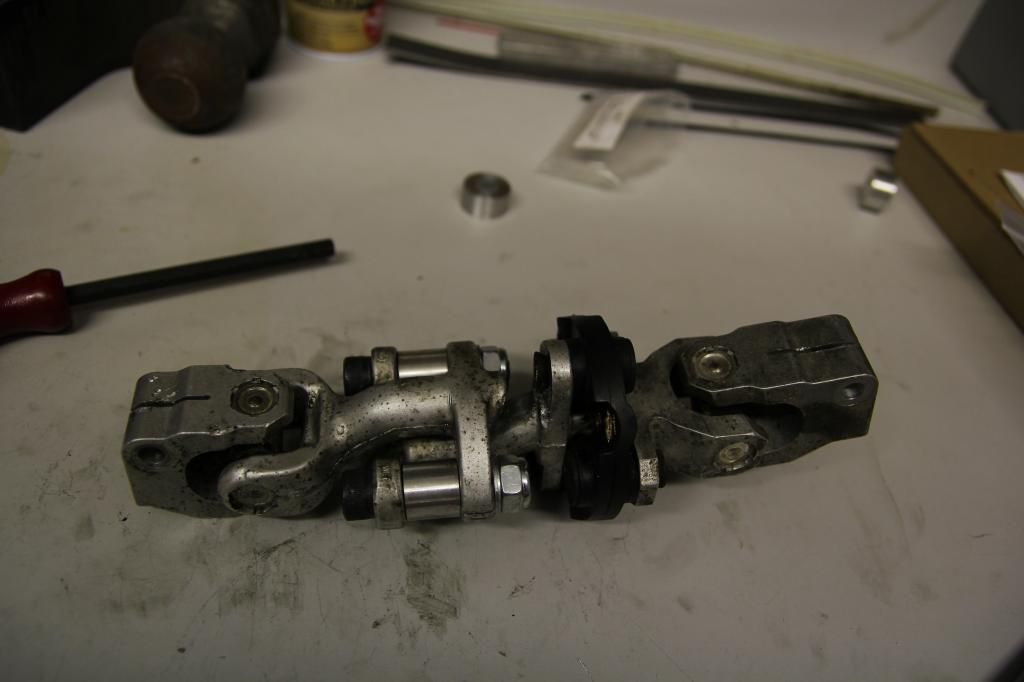 Next, I put the rack back in and tested to see if anything hit. I had a small place where I was rubbing on the knuckle so I grinded that down as well. After that everything felt good so I was good to go.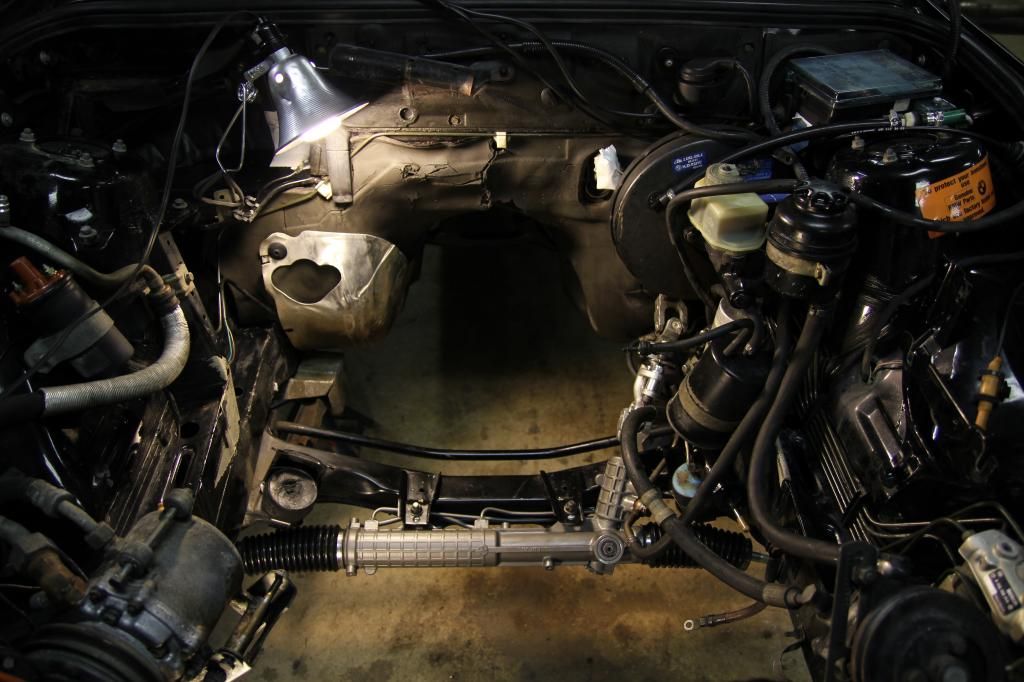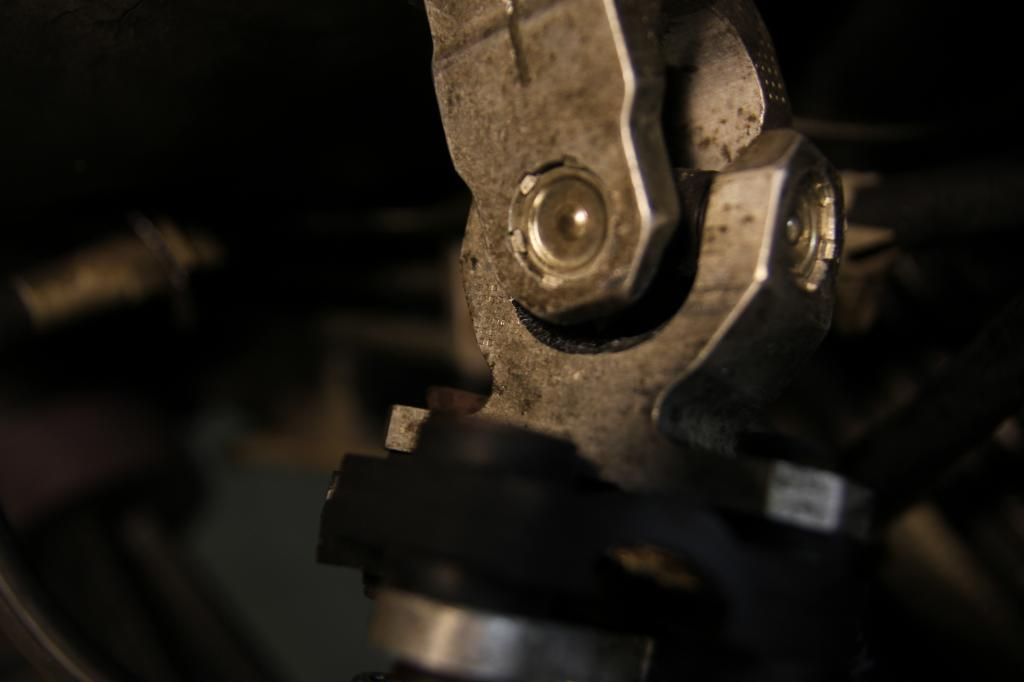 Then I went to go install the tie rod ends and well.....they wouldn't work.
The tie rod on the rack is male threaded along with the e30 tie rod ends so I have to figure something out. I'm kind of confused because everything I read just said put the old TRE on the new rack but never really posted pictures so I never thought anything of it. Any help here? Here are some pics.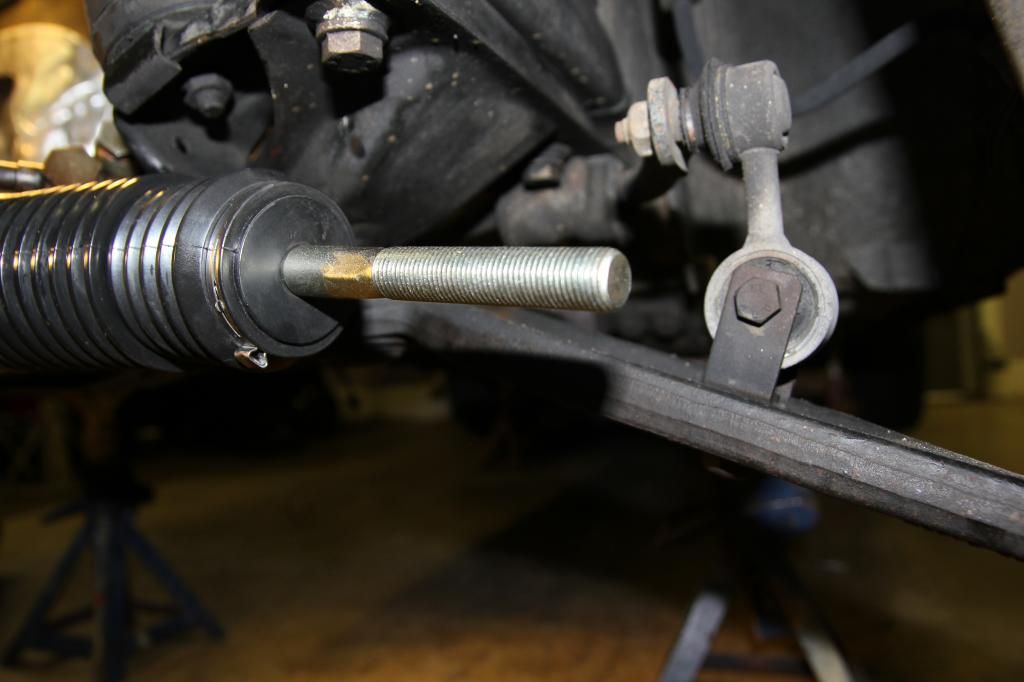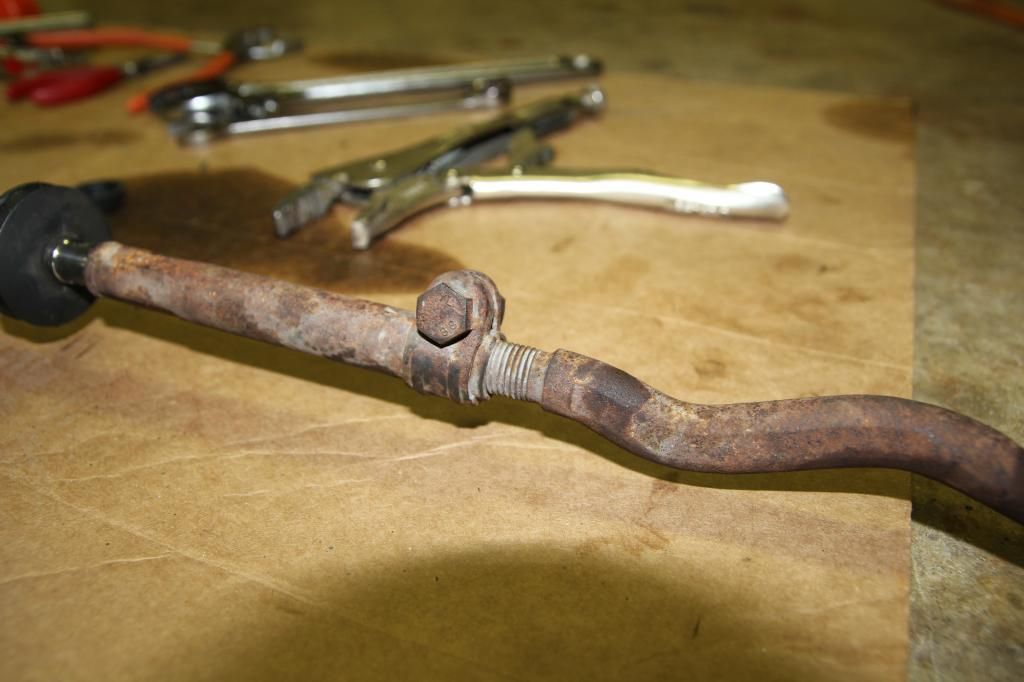 That's it for now. More work to be done tomorrow. If somebody could comment on my tie rod situation that would be lovely. Thanks!