I figured I'd start a thread to document the build of our 24 Hours of Lemons e30. Jason (jhower08 ) and I picked up this car in August 2014. We recruited two local friends, Ian and Chris, as drivers and co-owners, so we get to split everything 4 ways, which makes it very affordable. It was an automatic 89 325i sedan, 100% rust free. 4.10 LSD. Ugly beige cloth comfort interior. Paint was shot, but the body is very straight and solid. It's actually a shame to tear it apart for a Lemons car. The head was rebuilt a year ago, so the engine should be good to go for a long time.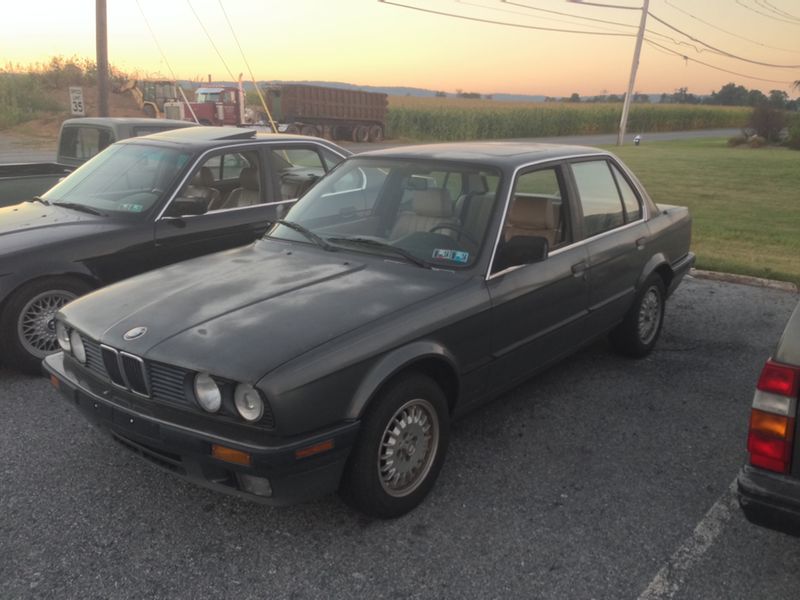 Our theme is 'The Jagerbombers'. The design will be half Jager, half Red Bull. Like so: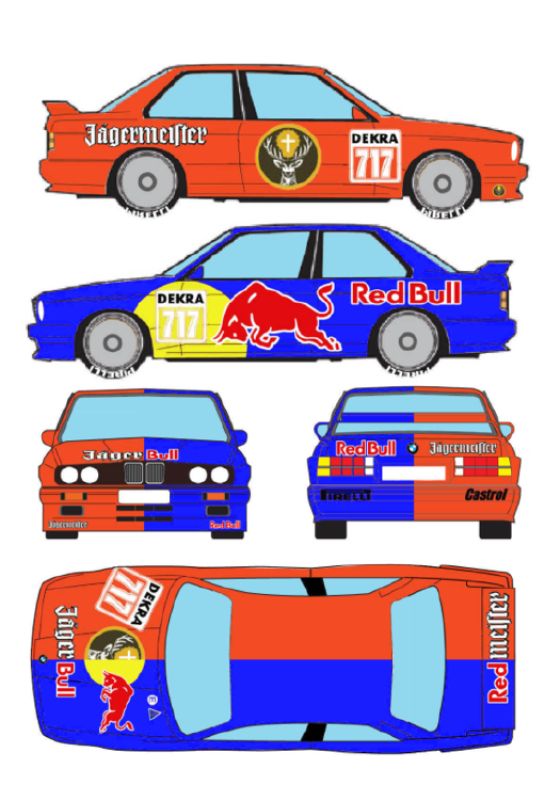 The car had an issue where it would barely stay running, and missed very badly under load until after it was running for about an hour and *completely* warmed up. So we got it cheap: $600. Turned out that the front lift bracket between the timing cover and head was missing, so the timing cover was crooked when bolted down, causing the distributor to be crooked. The car never ran right since the head was rebuilt, and that's why. Sucks for the PO, but good for us! Installed the bracket and a new distributor, and the car runs 100%. During the PO's troubleshooting, he replaced a ton of fuel/ignition parts, so we have a lot of new parts on the car.
We traded the entire interior for a 5 speed swap soon after we bought it. We then pulled the engine, cleaned it up, and threw some new gaskets/seals on it.
Chris is a good fabricator, so he tackled the cage. We ordered a kit from rollcagecomponents.com, which required a fair bit of work to fit. That said, it is a very good starter kit, and worth the money. The cage is tacked in place and ready for final welding. That's where we are as of today. Hoping to have the cage finished in a few weeks, then we'll start getting the car back together.