I've had this car since 2000 and have kept it stock with the exception of a UUC shifter, smiley headlights, GC coilovers/bilsteins and a Lukebox. Original owner was a local engineer who brought the car over as new in late 84. I bought the car from the 3rd owner who reversed the DOT conversion and had the car repainted just a few months before I bought the car. I had been looking nationally for either a e21 euro or e30 euro and couldn't believe I stumbled on such a great example just across the river. The car had 70-some thousand miles and it has been a weekend/fun car with occasional bouts of doing daily duty. Here are a few pics from early in my ownership.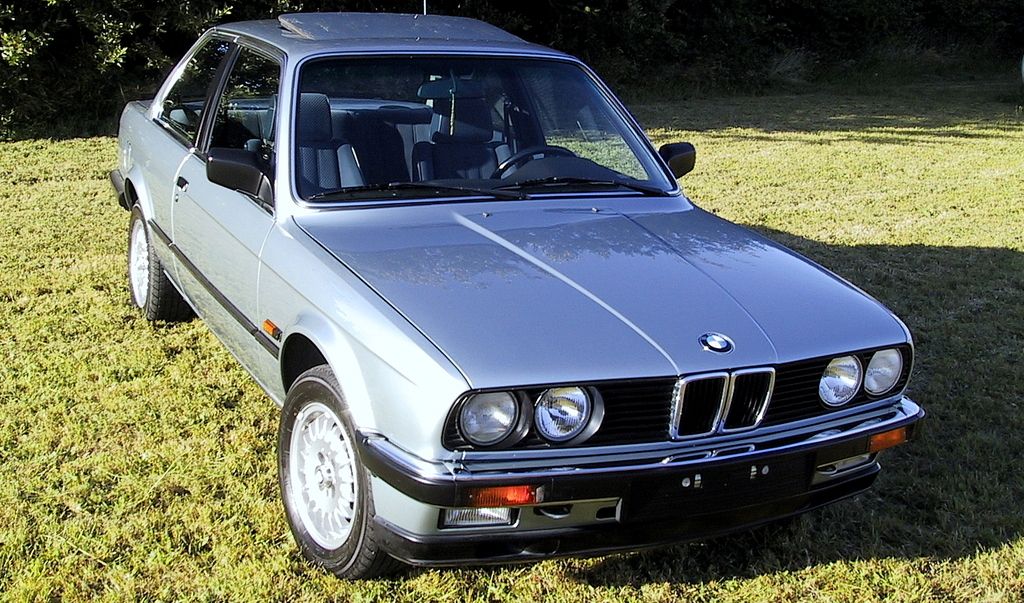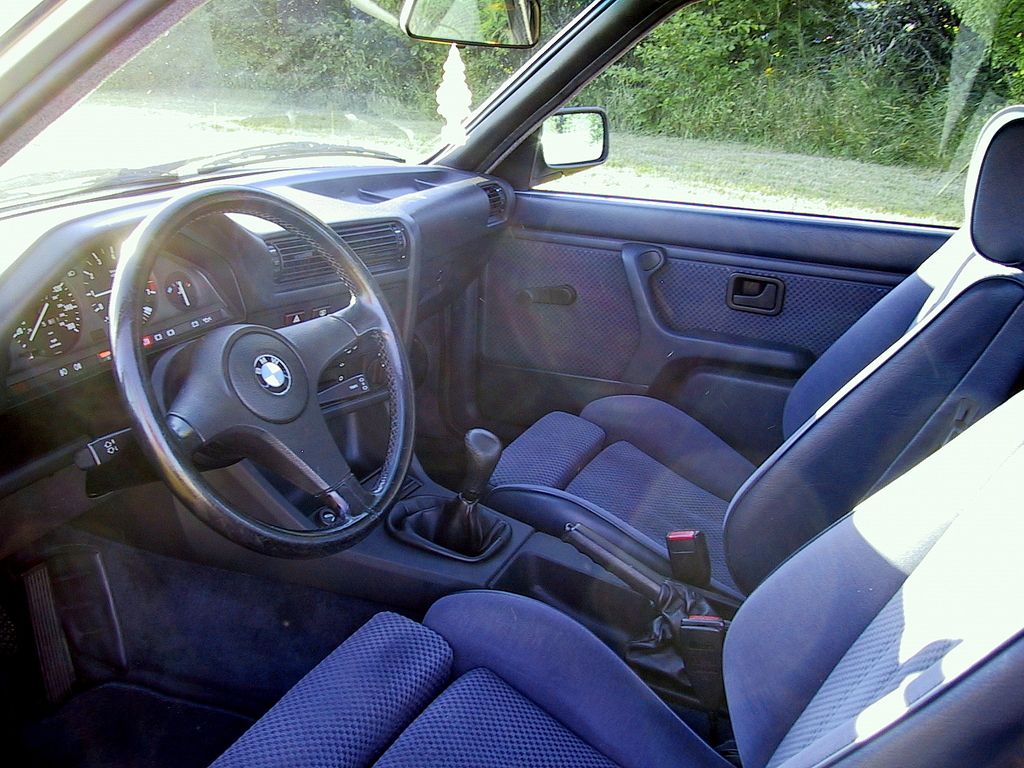 A few years ago it started running not exactly rough but not as smooth as it had. A compression test showed low dry compression in cylinder 2. I would drive it once in a while as it still ran ok, until the clutch went out. It's been sitting for the last couple years with the plan to build a m20 stroker. I started gathering parts, got a little impatient and bought a decent m20 to put in it so I could drive it again while I saved for and gathered parts for the stroker. But the replacement engine ended up going into a 91 vert I built for my daughter. When a s50 popped up locally last year, I decided to go that route instead. So the plans for the current project are:
Reinforce subframes
Update brakes
s50
mtech kit
borbet type b
Shooting to have this done for this summer and since I just got laid off I'll have a little more time than I've had previously.
I'm pretty involved with the local BMW CCA club and last fall we had a Vintage SIG garage tour where my garage was one of two on the tour which helped motivate me to organize the shop. Here's a few pics from that day.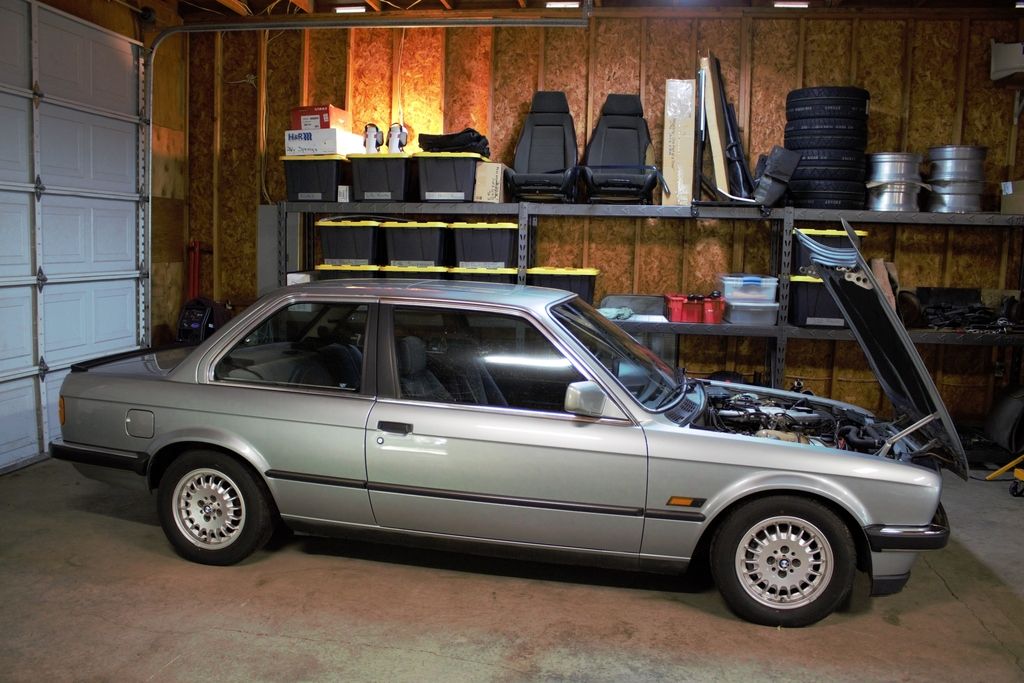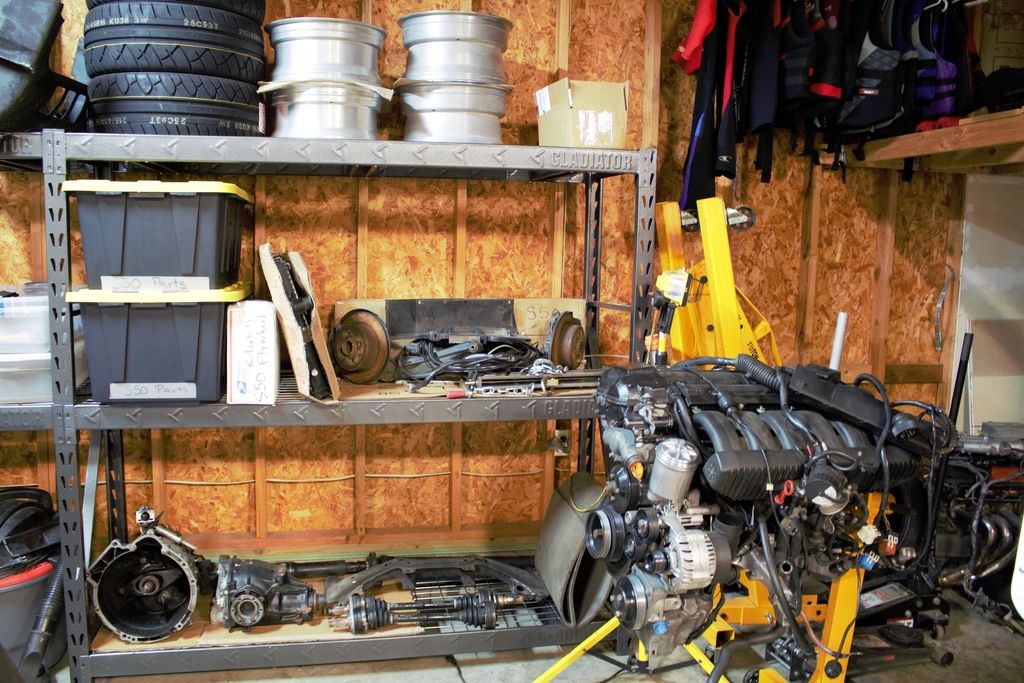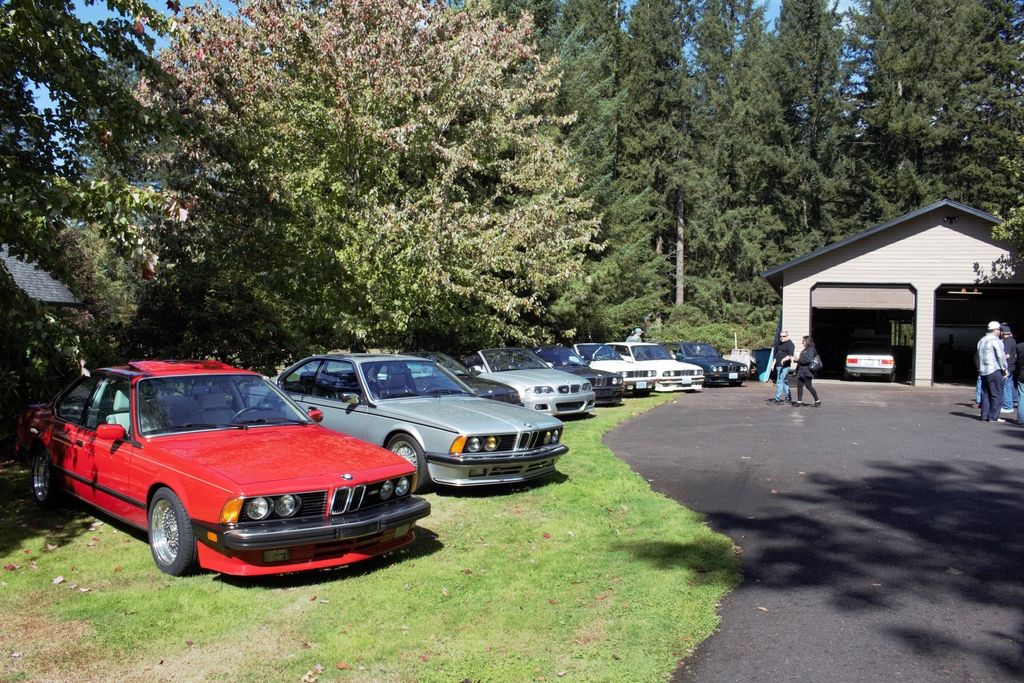 I've been doing some prep work, reinforcing the subframes but the shop camera took a shit and I lost most of those pictures...
Pulled the m20 a few weeks ago and started cleaning.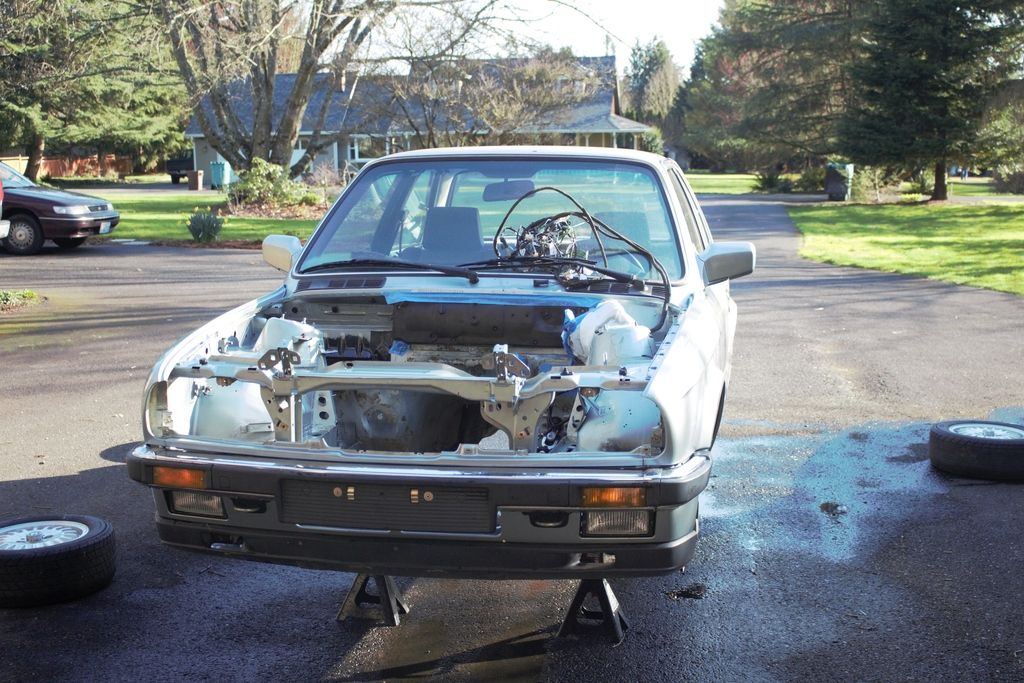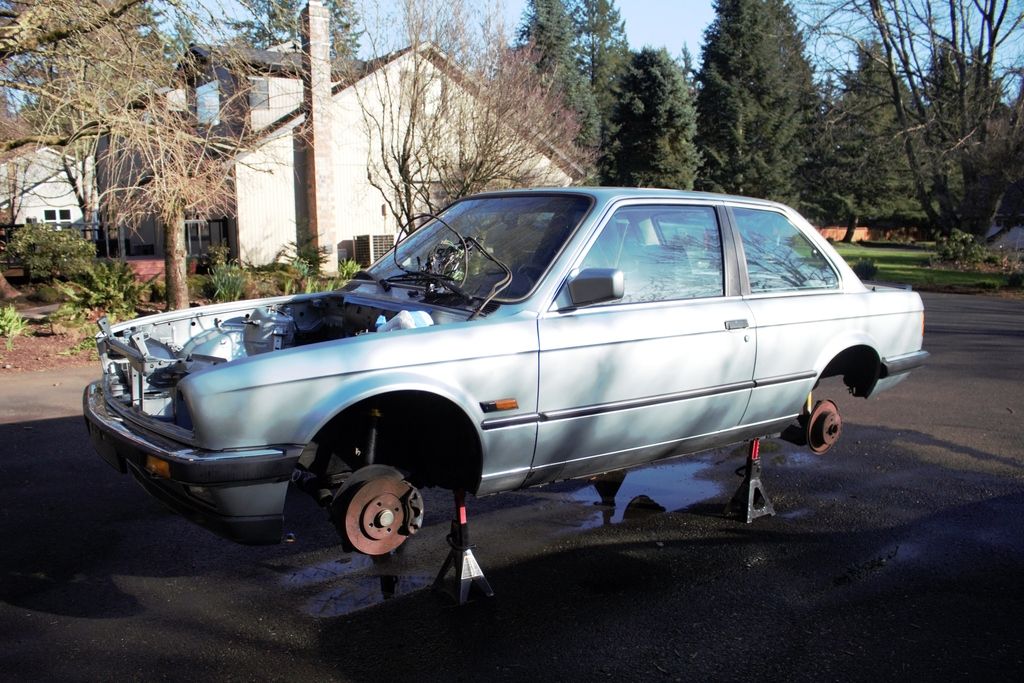 I'm planning to freshen up the engine bay after removing the old coolant brackets, adding the new ones and figuring out new radiator mounts.
Stay tuned...