Well this should be a fun one. I haven't decided if I did the right thing on this one or not at this point but time will!
A little backstory:
I'm finishing up my senior year of college. I've already got a job down in Los Angeles starting in October of this year post-graduation in my field of study (Public Accounting) so I have been fantasizing about all the cool DDs I could buy with all my future, non-college life, wealth.
My mental budget was around 10-20k but I wasn't really sure on what I wanted (E39 M5, E36 M3, non-M Z3 coupe, E46 ZHP, blah blah). But either way I wanted something BMW, not new (smart right?), and not boring.
Rewind a month or so ago and I found a smoking deal on a euro E24 grey market car which I had to pick up locally. It was an original owner 635CSI with all the euro goodies so I bought it. However, living in the college apartment isn't super advantageous to owning even one car(my E30), let alone two.
So naturally, after buying the E24, taking up too much of our already limited parking, pissing off a roommate or two, and never driving either of my cars(I ride my bike to school), I bought this E36.
Now I know what you're thinking, its an E36. A parts car. A sacrificial lamb. A throw away. But...
I paid $950 for it, and it was a few minutes down the road from me, and it was cosmoschwartz at some point so thats kinda cool right? I mean how could I not buy it???
TLDR version:
So I found myself a daily. Now to make it a driver.
Here's the craigslist ad picture listed in auto parts for sale, not cars.
The PO was trying to part the car and I just asked what he would want to sell the whole thing. He did.
The car is a clean title, 98 M3/4/5. Originally cosmos on dove. Now baby shit brown and greasy fingerprinted dove.
It doesn't run, has 5th gear lean, an E36 interior, and it is the ugliest car I've ever paid money for. But it's an M3. For $950!
Here's some pics from when we pushed it out of its resting place into the sunlight. That didn't really help much.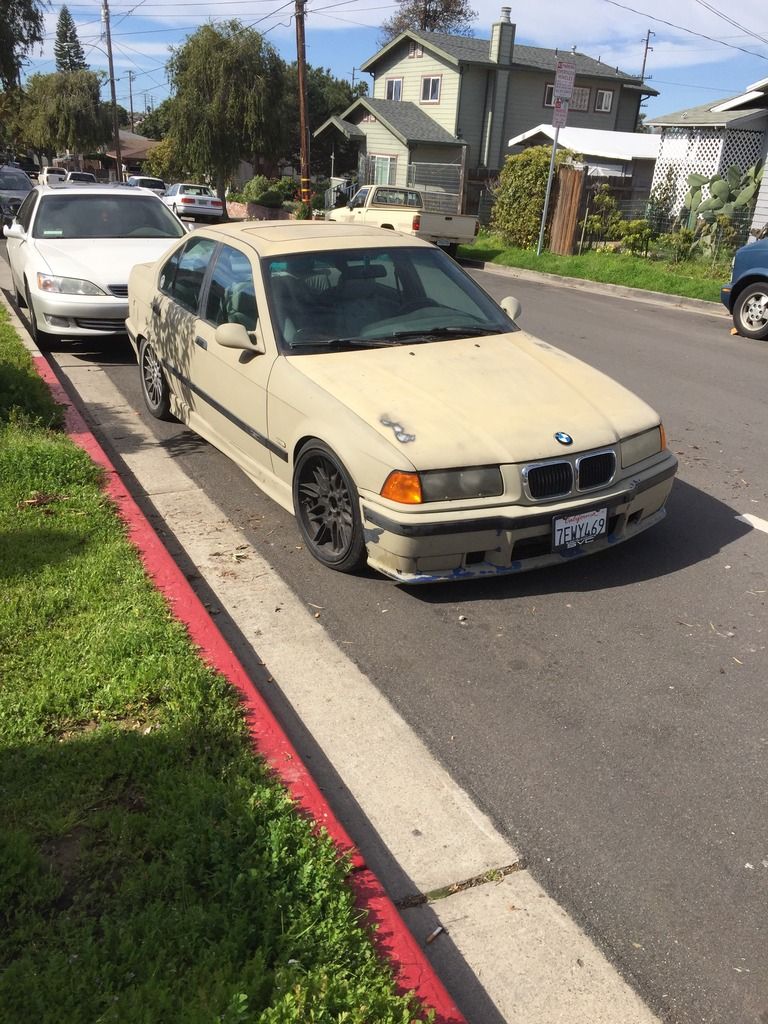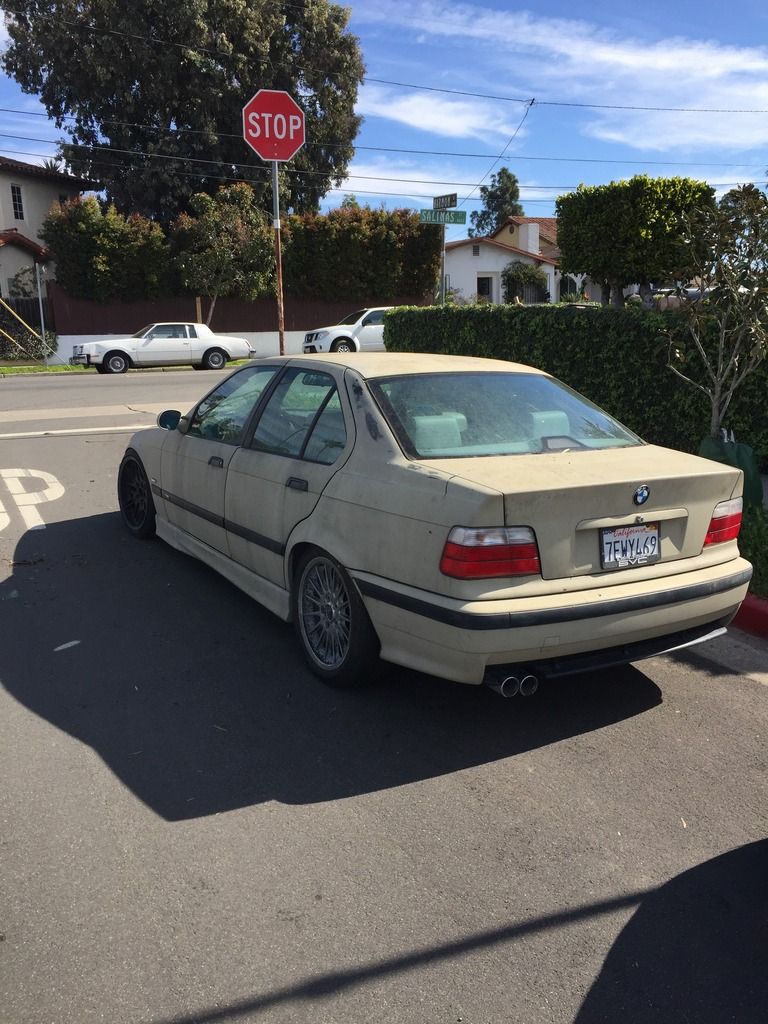 The interior (smelled exactly like every E36 junkyard car I've ever been in).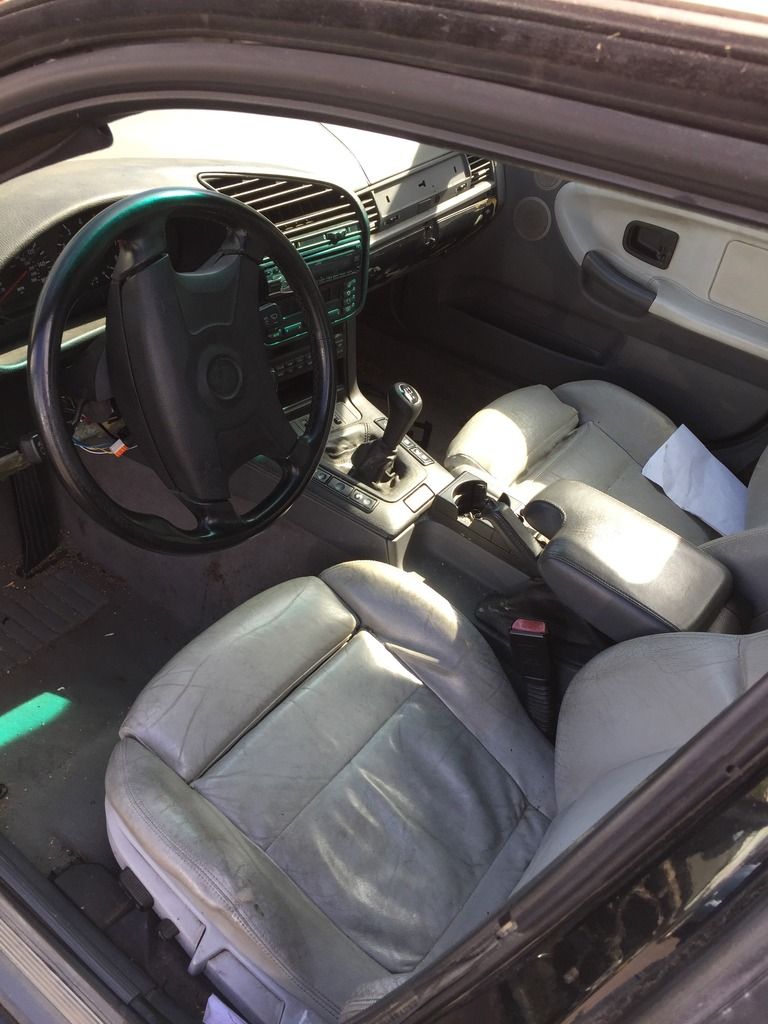 The car is registered as non-operational so that's nice. No backfees.
Got it home and in my driveway after some creative driving by the AAA tow truck driver. Here it is in its current resting place next to my e30. (Please note the sign on the carport put up by my landlord

)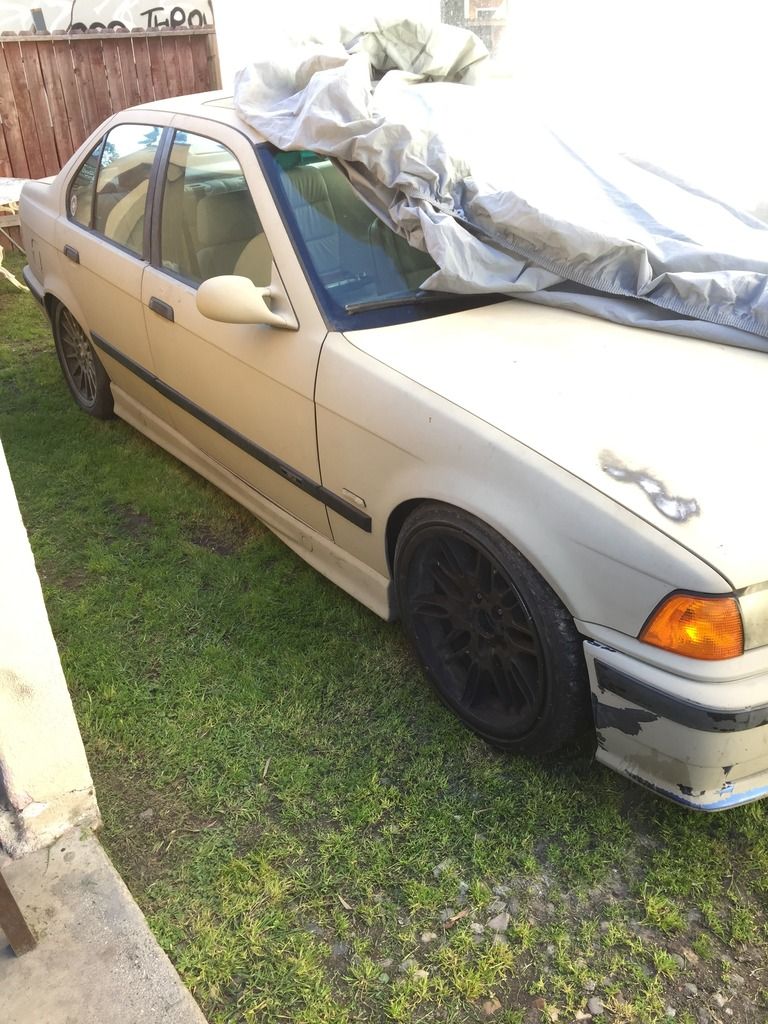 So I was too anxious and impatient to see if I had completely wasted my money, so I alligator clipped the starter trigger post and jumped it to power.
She turned over!
With my newfound knowledge of a complete and properly timed engine I decide to really test my luck and do a compression test to see how stupid I was for buying this POS.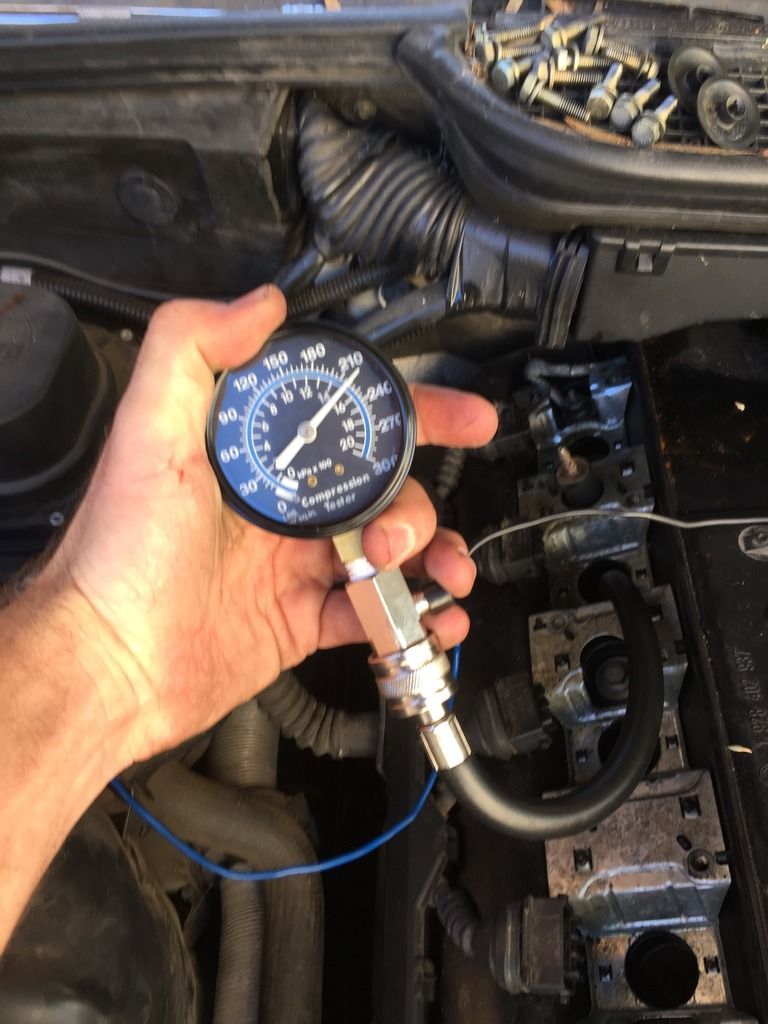 These were my results:
Cyl 1 215 PSI
Cyl 2 220
Cyl 3 210
Cyl 4 195
Cyl 5 220
Cyl 6 185
A bit of oil fell into the cylinders from the spark plug wells which i believe led to the high level of variance between a couple of the cylinders. But all i care about is the fact that that is plenty of squeeze to make boom.:D
That's as far as I got today. Stay tuned for more of me trying to bring this thing back. Or parting it. Or setting it on fire. All appropriate I think.