Ok. Ended up with Gs6-53bz from e92 335i (which By the way bolts-on to m20 - gotta love BMW). Test fitting it to original trans tunnel made me realize how huge that thing is. Espesially with engine this far back - there's no way to fit it without opening up the trans tunnel a little bit: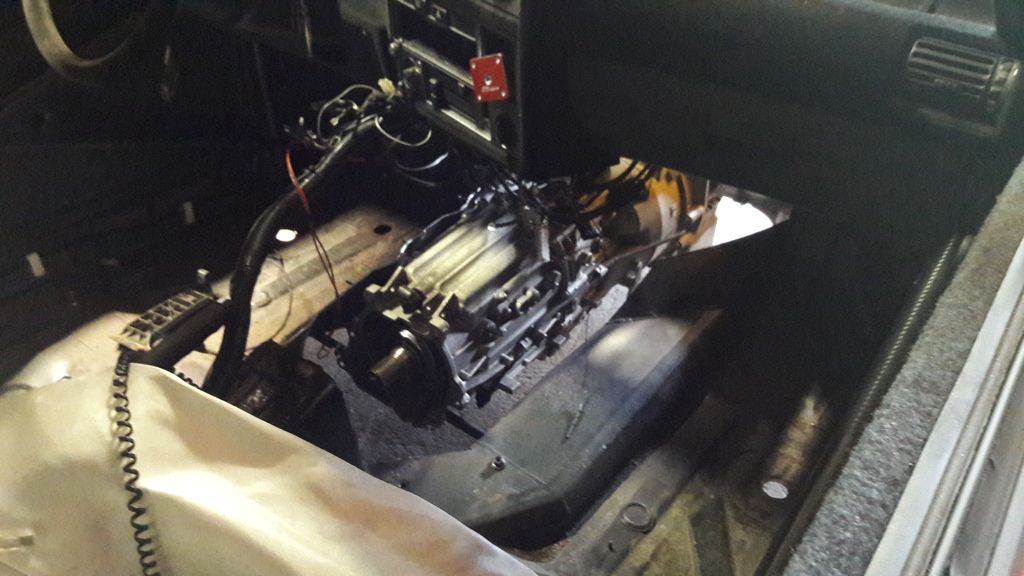 Maybe little less cutting could've been enough, but I wanted to make room for gs7d36sg which has mechatronics unit in the passanger side (read: I fucked up and cutted way too much :D). Still have to cut the drivers side to make room for ATC700 transfercase. It seems to fit without cutting the drivers seat / drivers right leg.
Underside: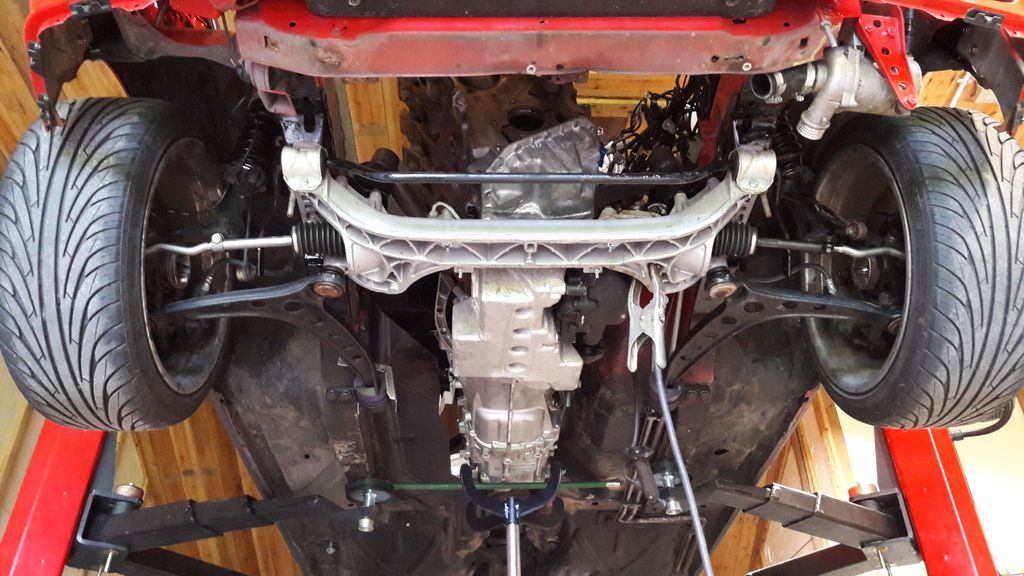 Still have to make slight adjustments to alignment of the package. At the moment it's pointing too much to co-drivers side.