So now that I'm finally starting to see the light at the end of the tunnel, I decide to go ahead and start a thread to keep up on the progress and note what I have done to this point.
I took the motor and trans over to my buddy's house yesterday so I'd have a garage to do the reseal.
The S52, still with OBD-II harness/manifold.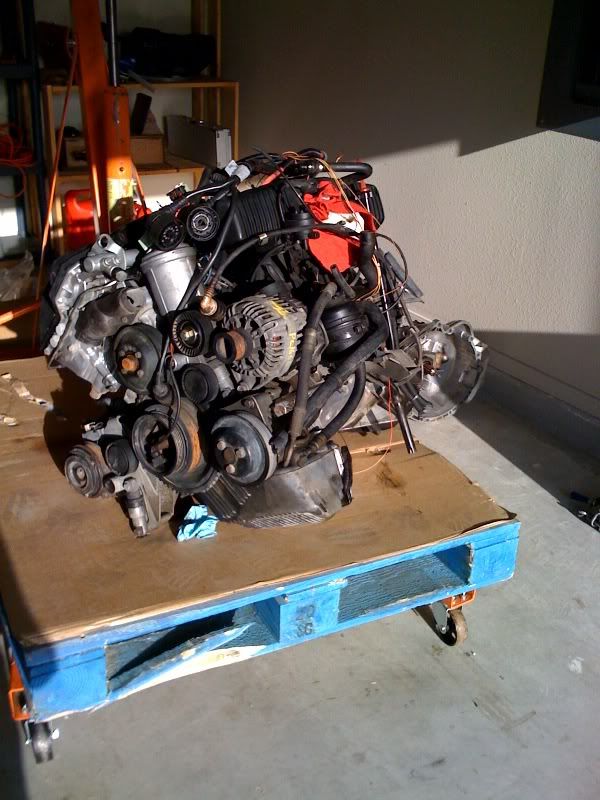 Parts box and my shiny eBay headers.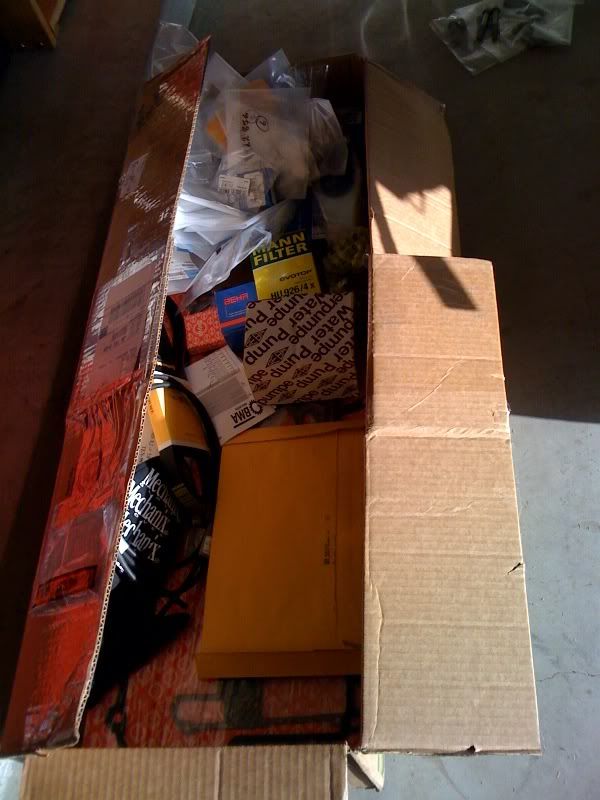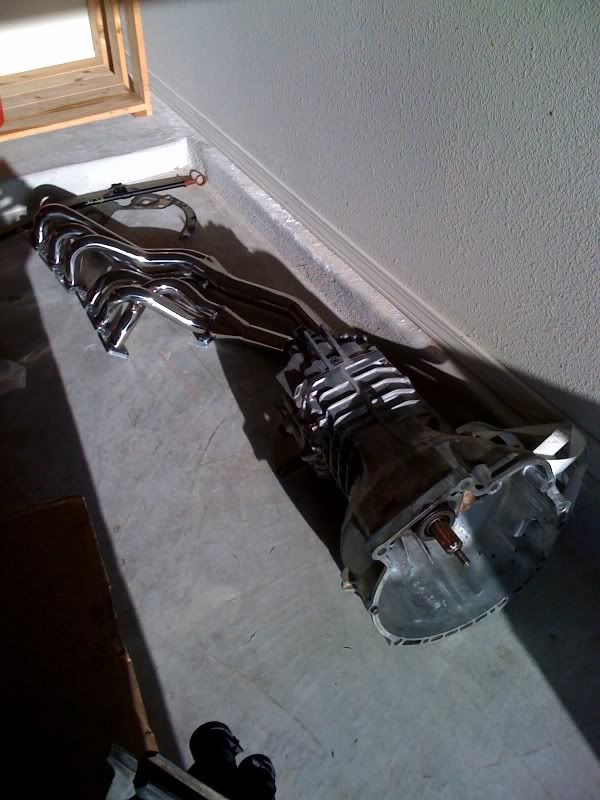 The car will be an OBD-I S52, 540 maf, eBay headers, TRM chip, with a machined M20 flywheel, custom built clutch (by a place here in town), and a Getrag 260 running through a 3.73.
Progress so far:
TMS subframe reinforcement kit, subframe stripped and powdercoated
New control arms, OEM M3 CABs
UUC Swaybarians kit (22/19)
Rebuilt the GC camber plates and upped the spring rates from 350/500 to 550/750
TreeHouseRacing booster and new OEM master cylinder
Plan is to get the motor/trans resealed and bolted up in the next few weeks then drop it in the car. Send off injectors to be cleaned, then have a friend come up to help out with the wiring.
Also dropping in the 3 row MCoupe radiator, and new hubs up front since they sound pretty gnarly bearing no weight, and will stepping up to the Massive Lee 280mm kit with either Dynapro or Dynalite calipers. I have Porterfield R4-S pads and UUC rotors to go out back.
Once I recover from this, I will refresh the rear suspension mounts/bushings/bearings. And hopefully early next year get a VSR 4 pt in with some fixed back seats and nice harnesses.