Hey folks, hope all is going well. I titled this with the word "teaser" because, this post will not receive much as far as updates are concerned. I have 4 more months of schooling and I'm free as a bird to move along. I am posting this for motivation purposes; If anyone is on the edge of doing something different, do it.
All being said here is my project, I found this sitting in a field taking on Pacific Northwest sky water. When I pulled up, I was somewhat surprised to see such a car just sitting being neglected; the ad on craigslist had no specification to model type, or pictures.
1984 e30 323i Sedan imported by Ferrari compliance inc.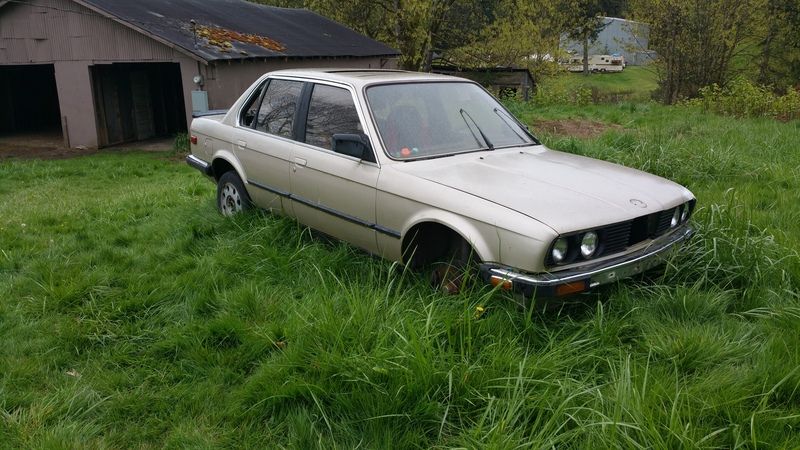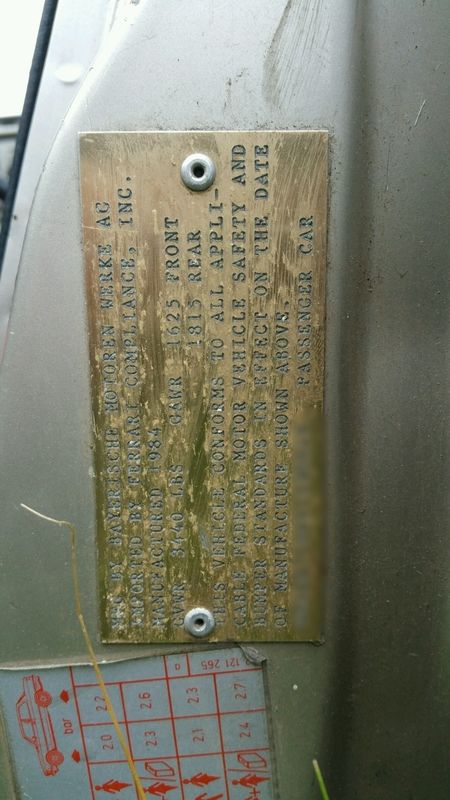 Inside was found to be a vin matching m20b23, although the "Engine identification" sticker states it is a 3.3 litre.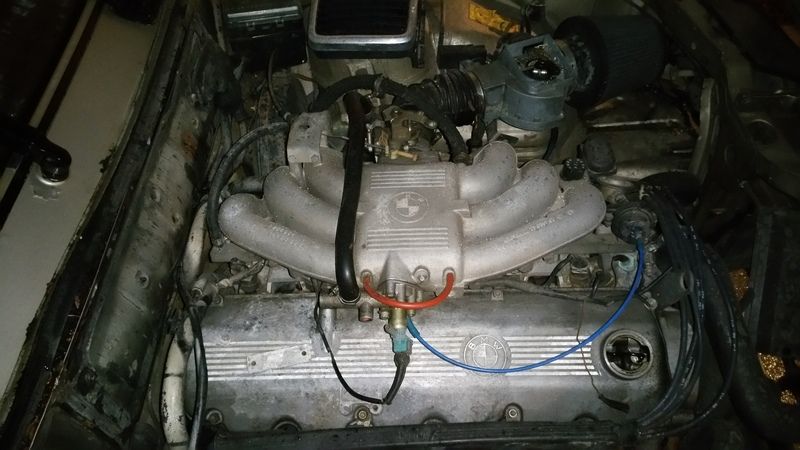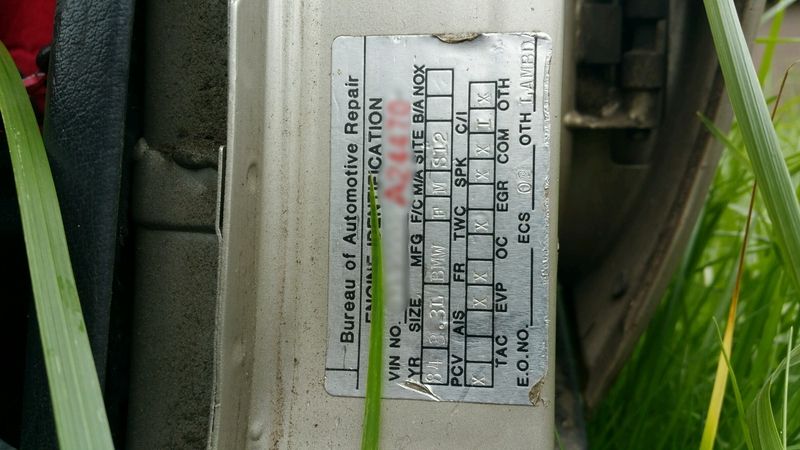 Here is the first day I had it home, I was searching for a shell to replace my other early model, due to excessive rust issues. After Taking the Nutria brown carpet out, I was pleased to see the condition of the floor pans!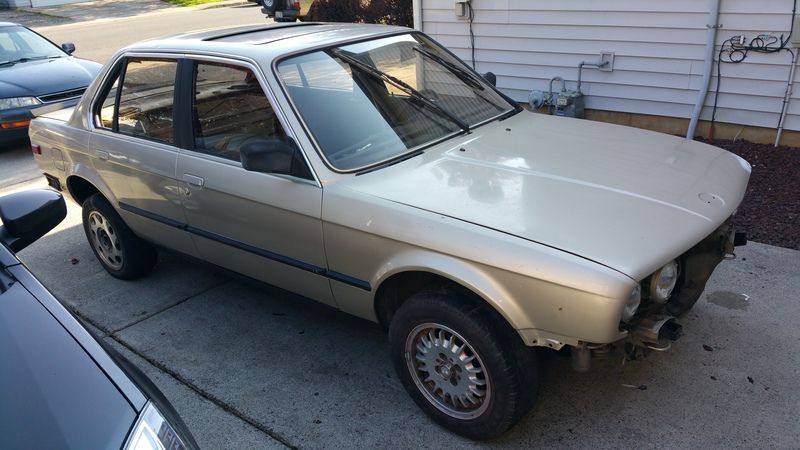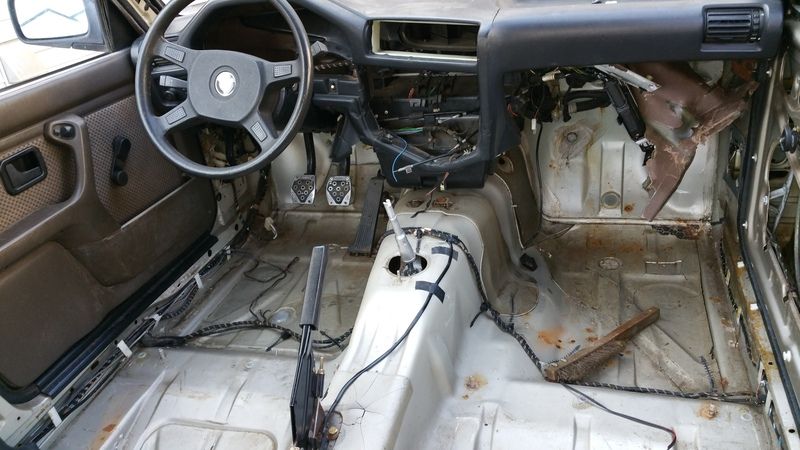 Okay, now to the project:
This 323i will receive a full media blasting, followed by Mock up for a motor swap. After Mock up is finish I will move onto priming; Most likely using an epoxy base, along with applying a fresh thick coat of epoxy, or rubberized coating onto the bottom of the chassis to seal everything up. (Looks as if body and cosmetics are coming in last.)
The engine I will be using came out of a 2007 335i. I have had this motor for a few months, along with %100 of the wiring, and hard components that go along with it, incuding ews,cas,ekp,junction box,cluster,keys, push start harness.
The wiring was a mess, and over 14 feet in length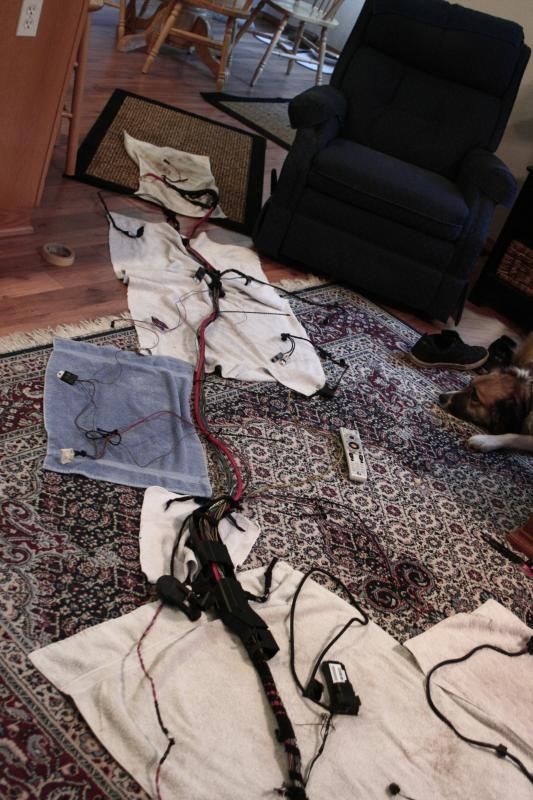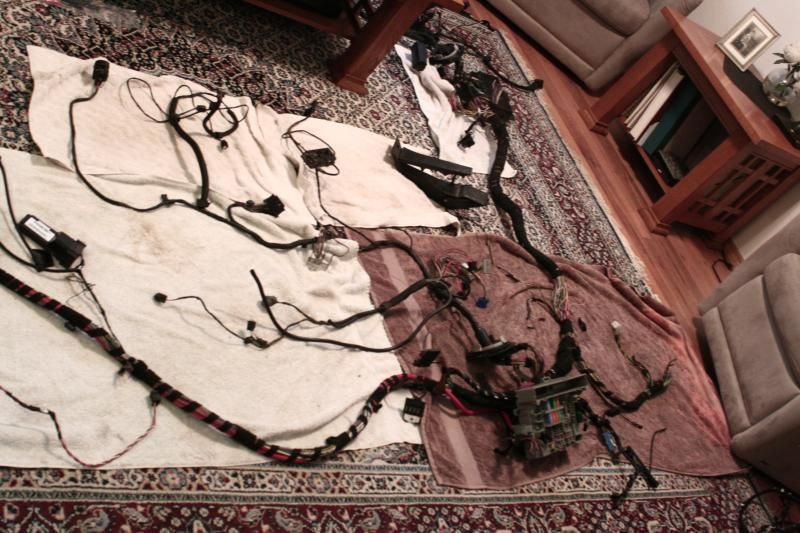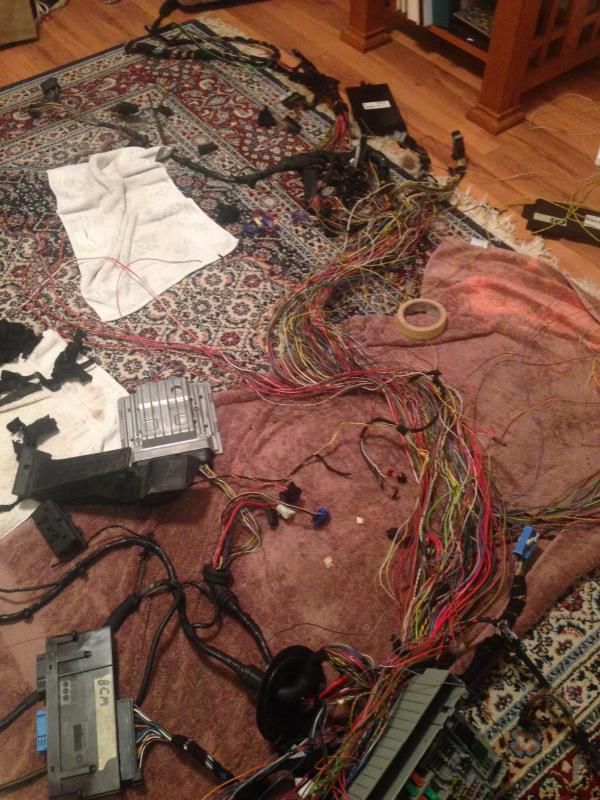 I went through the full WDS and came to the conclusion, this is all you need for start up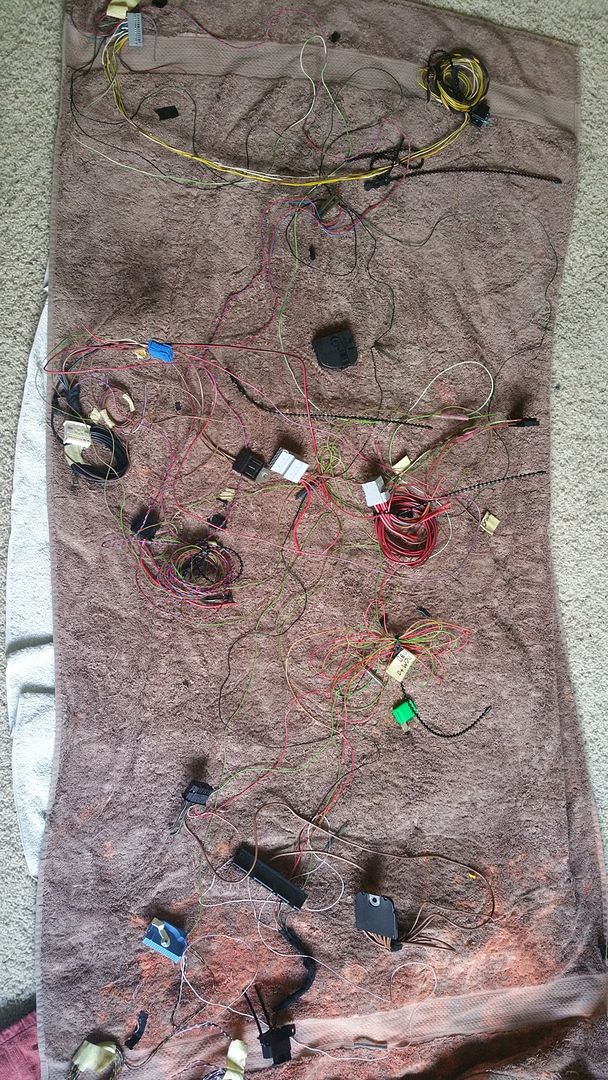 The N54b30 is a great engine, aside the injector recall, turbos recall, hpfp recall,lpfp issues, the carbon build up issue.. But much to love! It will get fresh turbos, jb4, methanol injection as starters.
e30 tow hook fits threads in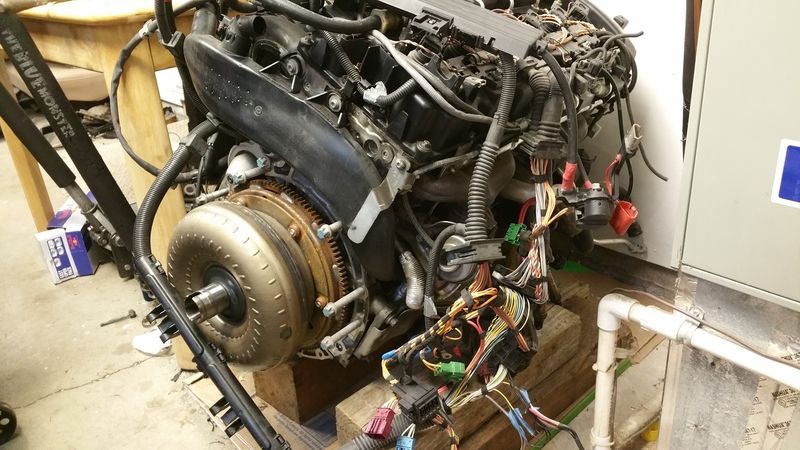 Catuned axles, turbos, JB4 ETC
So my goal at the end of all this is to have a fresh e30 Mtech 1 323i N54 swap.. Here are are a few pictures I took with the moonroof just set on top, and the mtech 1 bumper tape on, just for the visual.