No pistons this week from JE, whats new.... I should have ordered from CP like I did last time....
Making best use of my time with the physical engine build on a parts hold.
I ran all 8 fuel injectors I had in the ultrasonic cleaner at work for several hours and set the four with the best looking spray patterns aside to use. Along with cleaning the varish and deposits from the solenoid injection valves it also removes any loose paint and super cleans the stainless and plastic bodies. I ordered rebuild kits from The Injector Shop (off Amazon) and put them back together with new filters, orings and pintle caps after painting the bodies satin black again.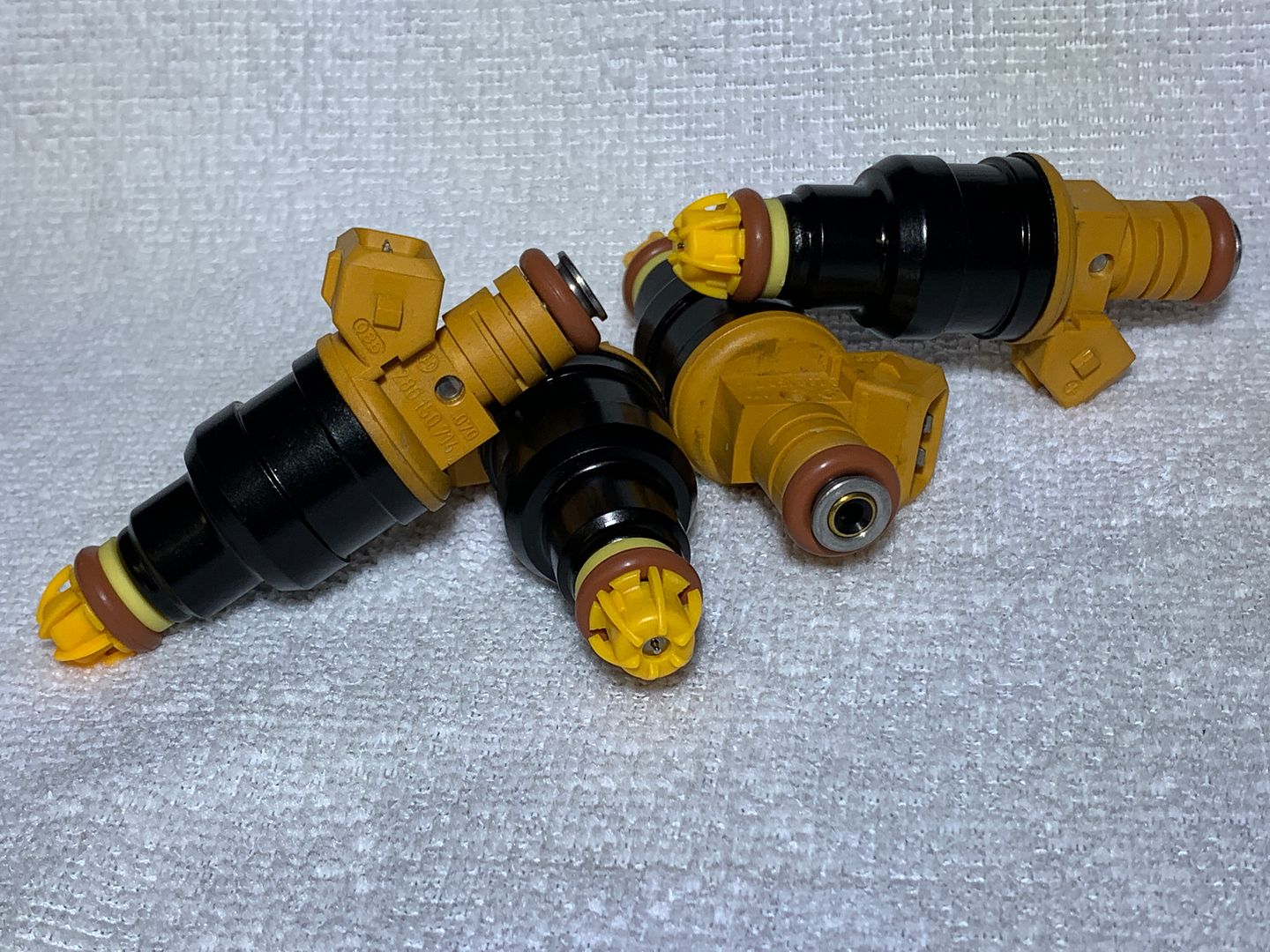 and mounted to the refinished fuel rail assembly.
Also spent several hours pressure washing and then meticulously detailing each connector and length of wire loom on the engine harness
Last item for today would be the bench build of the "mess under the intake" which really isn't a mess IMO, its misunderstood for being a PITA in the car. All new hoses of course.